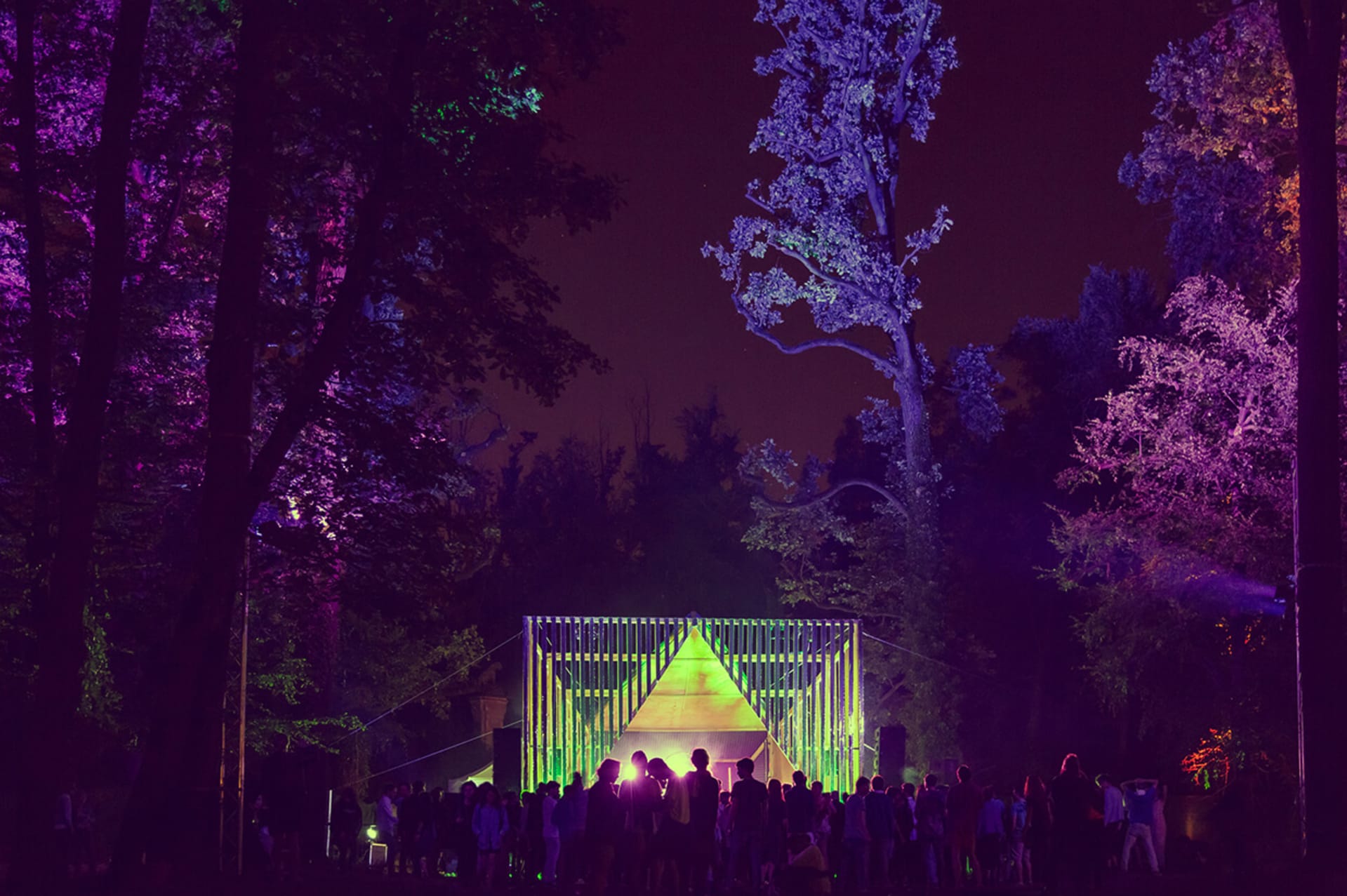 Who To See And Where To Eat At Milan's Terraforma Festival
Charlamagne Palestine's Day 1 Opening Set
Charlemagne Palestine is a fundamental figure to me in terms of the evolution of music history. He's experimented with different mediums since the 1960s and has collaborated with masters like Tony Conrad, Pandit Pran Nath and Morton Subotnick. His most recent—and rare—appearances focused on piano solos, and at Terraforma he'll perform a special one to open the festival off-stage in a unique setting at dusk. It'll be something to be remembered.
Donato Dozzy's Day 1 Closing Set
Donato Dozzy is a huge inspiration for the whole festival project. He's been involved with Terraforma since our first edition under different monikers, like Voices From The Lake and Aquaplano. While both of those are collaborative outfits, this year he'll DJ on his own to close out the Friday night. If anything keeps techno medical and inexplicable, it's Dozzy's ritual behind the decks.
Francesco Cavaliere
Voice has intrigued me more and more throughout my musical research, and I was amazed when I heard Francesco Cavaliere's latest record, Gancio Cielo, which was released this year on Hundebiss Records. The label head, Simone Trabucchi, will also join the lineup under the banner STILL for a dubby Sunday morning set. Francesco has a crazy, psychedelic aspect to his performances, which reminds me of burlesque. I can imagine it going down perfectly in the woods of Villa Arconati.
Adrian Sherwood
Adrian Sherwood is a master of sound. He's a legend in dub music, although he's perhaps better-known for his remixes of Depeche Mode, Coldcut and Sinead O'Connor. It's unusual to see someone play who's been a producer, a DJ and a sound engineer, and at Terraforma he'll be at full power while performing on a handmade, proper sound system.
Paquita Gordon
Paquita has been a Terraforma resident since the very beginning, and this year she'll play at a crucial time: the end of the festival. It'll also be Paquita's 30th birthday, so she's preparing an extra-special closing set for the occasion.
O'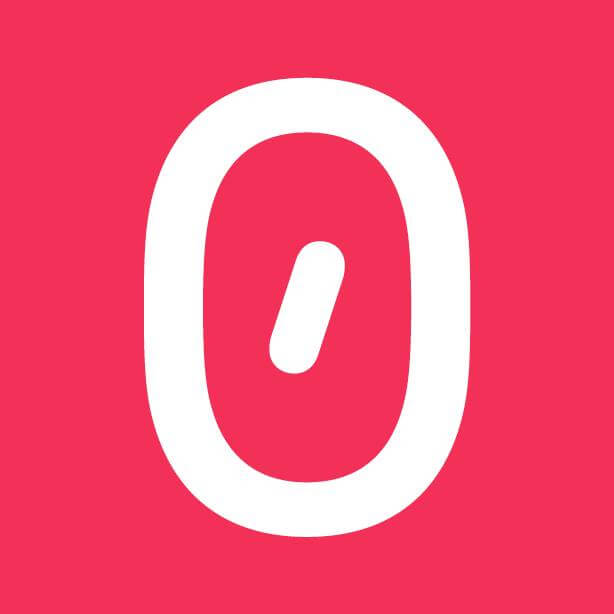 Terraforma was first presented at O', a non-profit organization that hosts a lot of cultural activities, from concerts to art installations, exhibitions, workshops and special events. The venue is located in the historical neighborhood of Isola, and while I wouldn't call it part of the underground culture here, I do think that those involved take meticulous care of the place to make it a precious pearl in the Milanese ocean. O' is also home to the label and record distributor Die Schachtel, and it has a great selection of records, fanzines and books.
Pirelli HangarBicocca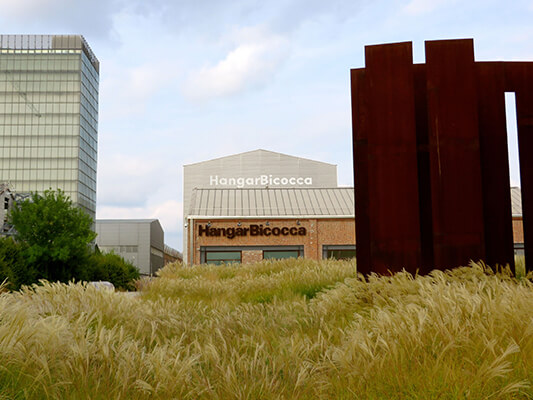 The Hangar is a contemporary art foundation that hosts some of the most interesting exhibitions in town. It's also been an important reference for me personally over the last decade that I've lived in Milan. We're starting to become more involved with the space by collaborating with its organizers on planning some music-related events, like a recent concert with the Boredoms and Anselm Kiefer's outstanding installation The Seven Heavenly Palaces.
Cape Town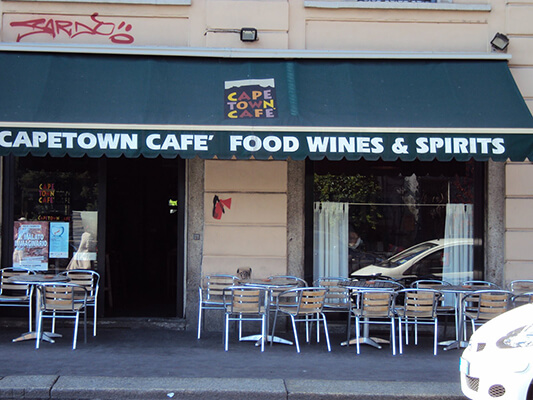 We all need a place to hang around, and Cape Town has been mine since I arrived in Milan because it was located under the first apartment I rented here. It's a great bar at night and a cozy cafe during the day. It always feels like home.
Teatro Franco Parenti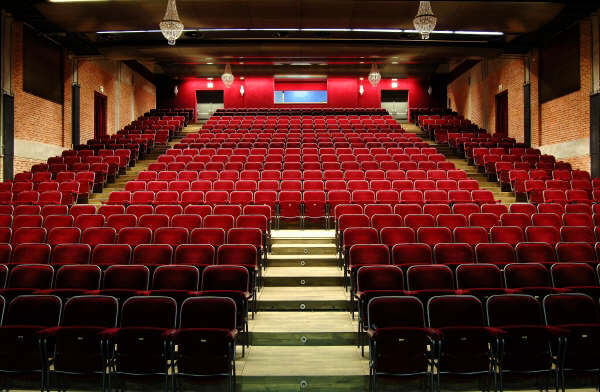 This is one of the most innovative theaters in Italy, and it has a great tradition in the avant-garde world. All kinds of experiments in theater, music and performing arts have taken place here since it was renovated. Now it has expanded its activities with a new and incredible space that has an open-air swimming pool lying right next to it. It's going to be a fitness and performing arts center, and it'll be inaugurated this month with Tranceparenti, which is a project presented in collaboration with Terraforma. It'll involve a 30-piece orchestra playing music composed by Lorenzo Senni.
Shri Ganesh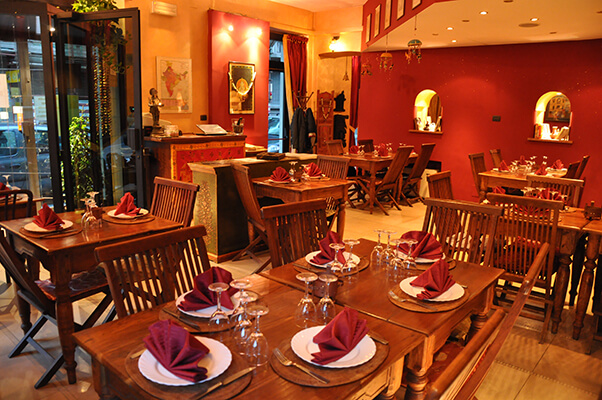 Sri Ganesh is the oldest Indian restaurant in Milan, and it's currently run by a dear friendd of mine who also happens to be a long-standing figure in Terraforma's food court. The restaurant is located on the Navigli, and in addition to the superlative food on the menu, it has a beautifully warm and sober atmosphere that feels totally unique.
Cover photo by Delfino Sisto Legnani  via Zero.eu. Check out a general guide to Milan here.