Myd's Guide to French Electro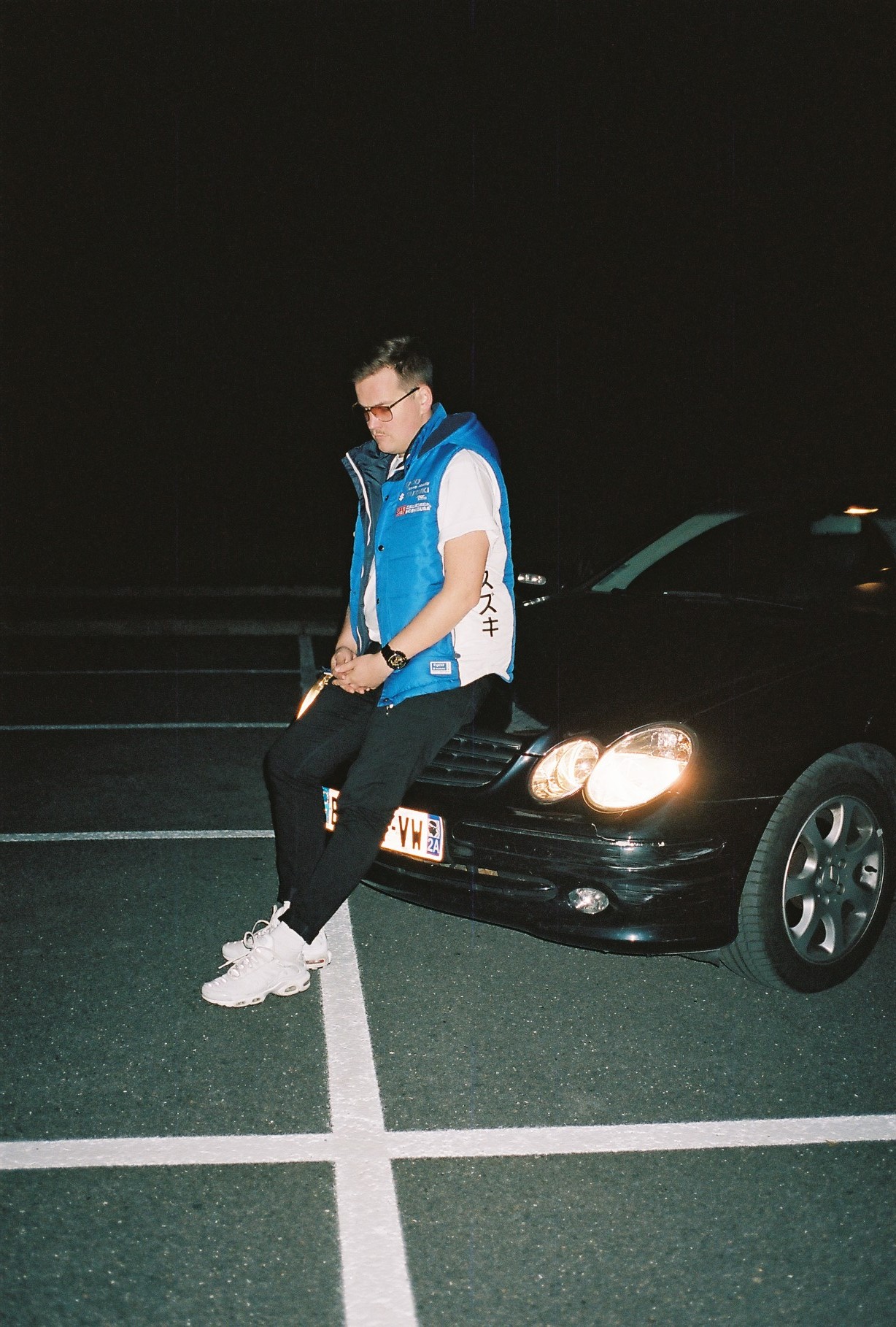 Daft Punk, Alive 1997
The best way to start a story about French electronic music is to listen to Daft Punk's 45-minute live show. This set established a rough yet simple portrait of France's electronic music scene: it's all about catchy melodies, sampled-based hooks and experimentation on all danceable styles.
DJ Mehdi, "Pocket Piano"
When it comes to sampling and creating hooks, Mehdi was one of the best. In addition to making beats for the biggest French rappers, he also produced fantastic club bangers, like this one, "Pocket Piano."
Mr Oizo, "Gay Dentists"
I love Oizo's cynical way of sampling and producing club tracks. It's totally French.
Cassius, "Feeling For You"
The Cassius duo managed to create their own unique sound and keep it going throughout time by working a lot in their famous Parisian studio Motorbass. One of the members, Philippe Zdar, is one of the most creative mixers in France, and he's worked with artists like Kanye West and Kindness.
Justice, "Ohio"
Justice was the leader of the "second French touch" wave in 2007. They gave themselves, the rest of the Ed Banger crew and the whole French electronic scene a boost by mixing rock and electro with their '80s harmonies.
Manu Le Malin, "Green Bison"
This pick is less pop-oriented than others but even more bouncy, but it's important for me to talk about a more alternative electronic scene. I was born and raised near Belgium, and artists like Manu Le Malin and the techno hardcore scene was not far. French electronic artists—especially the ones who live near the UK and Belgium—are for sure influenced by their neighbors.
Laurent Garnier, "The Man with the Red Face"
With his label FCommunications, Laurent Garnier participated in the importation of electronic music in France. He's now a legend and still in the game, producing and DJing.
Para One, "Midnight Swim"
Para One always managed to mix his own geeky synthetic style. He started as a rap producer for French electronic rap group TTC and is more known today for his club tracks and electronic pop albums. He also did wonderful OST.
High Powered Boys, "Girly"
The ephemeral duo of Surkin and Bobmo is important because it shows that, even if there is something sacred about French electronic music, the main point is about ideas, creation and freshness.
Gesaffelstein, "Belgium"
Gesaffelstein is a great example of the French way to create a universe. Like Daft Punk or Justice, Gesaffelstein managed to put his videos, visuals and music in one direction.
Cover photo by Emma Le Doyen. Check out Myd's EP on iTunes, Spotify and Deezer.
Videodrome 103 – This week's best videos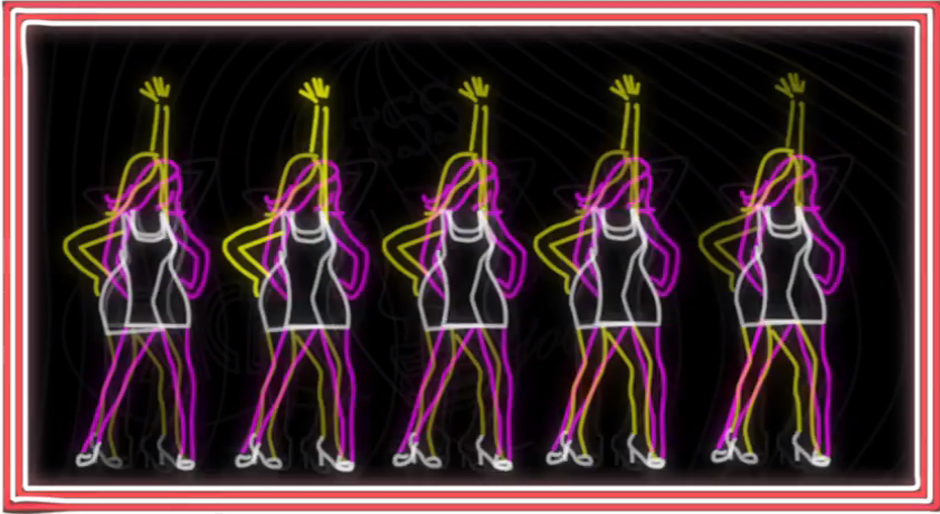 Yes, summer has finally arrived in Berlin and what's better than hanging out on your balcony and watching non-stop music videos? Last night I did this until the Gesaffelstein vid played a bit too loud and my neighbors were screaming. Even in Neukölln this happens. I just continued with my headphones; nothing will stop me from bringing you the best music videos each week:
#1 No Age – "C'mon Stimmung", directed by No Age
The cool dudes from No Age just released this funny, self-made collage for the first single of their anticipated new album An Object.
#2 Black Atlass – "Paris", directed by Paul Labonté
Fools Gold signee Black Atlass drops his latest visual for "Paris". Watch the nicely filmed black and white video and get an idea what happens when you merge Woodkid with James Blake…
#3 These New Puritans – "Fragment Two", directed by Daniel Askill
TNP teamed up with Daniel Askill again for their infectious "Fragment Two" video, taken from the Field Of Reeds LP. If you ask me, they should never ever commission a vid with anybody else.
#4 Salvia Plath – "Bardo States", directed by Sasha Desree & Renee Clark
Mike Collins is mah man. Formally working under the moniker of RunDMT, he recently transformed into Salvia Plath. His '60s retro-pop full-length entitled The Bardo Story drops soon via Domino.
#5 Gesaffelstein — "Pursuit", directed by Fleur & Manu
Man, this is full-on goofy French techno. Monsieur Gesaffelstein, who recently worked with Daft Punk and Kanye West, is about to release his next full-length later this year. Devour this as an appetizer.
#6 Young Galaxy – "New Summer", directed by Ivan Grbovic
Summer vibes. What looks like a soft version of a Romain Gavras video actually turns out to be the new promo-clip for Canadian electro-poppers Young Galaxy. Heavily CGI-made.
#7 Marie Davidson – "Esthétique privée", directed by Xander Robin
Delicious minimal electronic music from Montreal's Marie Davidson. Watch the pretty dark video above and in the case of liking, check out the rest of her self-titled EP over on her bandcamp.
#8 Matias Aguayo – "Levantate Diegors", directed by George Issakidis
Enjoy this song from Matias Aguayo's forthcoming album The Visitor out June 24th on Cómeme.
#9 Fat Tony – "Hood Party"
Not really familiar with Fat Tony but all this vid is kinda wicked. Anyone up for a Skype party?
#10 Telonius "Kiss Your Face", directed by Bureau Mirko Borsche
Future disco funk from Telonius. Art direction, graphics and illustration by Mirko Borsche, track is out now on Gomma Dance Tracks.~
Videodrome 97: This week's best videos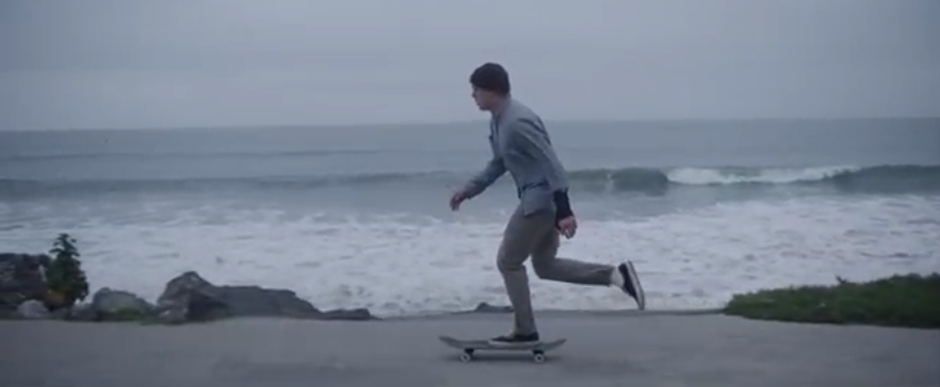 Your weekly music video round-up is back on track with some marvellous new videos from the likes of Holy Sons, PANTEROS666, Postiljoen, and many more to explore.
#1 Skaters – "Armed", directed by Danilo Parra
NY bad boy Skaters just dropped a cool new video for their b-side of their 7″ single debut "I Wanna Dance (But I Don't Know How)".
/
#2 Polar Lights feat. Sergey Khlebalin – "Efir and dust", directed by Alexander Podoprigorov
New nature video for Polar Lights, filmed in a bloody atmospheric environment which surprisingly suits the housey sax track very well.
/
#3 Postiljoen – "Surpreme", directed by Ty Olson
Electro-pop can be quite a strange genre, but with Postiljoen you are definitely on the right path. This springtime anthem entitled "Supreme" is out on Hybris now.
/
#4 Orchestre Poly-Rythmo de Cotonou – "Houzou Houzou Wa"
I've got to admit that my feedreader, erm twitter consists of a lot of African blogs. One I can recommend to you is Analog Africa, where I found this pearl from the upcoming Analog Africa No.13 sampler The Skeletal Essences of Afro Funk 1969 – 1980, out this month.
/
#5 Major Lazer feat Busy Signal, The Flexican & FS Green – "Watch Out For This (Bumaye)", directed by Jay Will
Man, what kind of run does Major Lazer have? Is there any mainstream society which rejects these kind of pop big-beat tunes? Looks like their upcoming album Free the Universe will be a worldwide success.
/
#6 PANTEROS666 – "HYPER REALITY"
Piano-house? Adamski? Liveanddirect? Nope. It's a banger by upcoming french producer Victor Watel aka Panteros666. Out on Brodinski's Bromance Records.
/
#7 Holy Sons – "Aged Wine"
Emil Amos unveiled this video for the bonus track from his one-man project Holy Sons. The album My Only Warm Coals is out on April 23rd on Important Records.
/
#8 Nicki Minaj – "Up in Flames", direcetd by Grizz Lee
In this latest Minaj-video for "Up in Flames", taken from her Pink Friday: Roman Reloaded – The Re-Up, we learn that Nicki can play the piano and knows how to drive a motorbike. Which is news. Don't you think?
/
#9 King Midas Sound – "Funny Love"
First, King Midas Sound announce they were signing to Ninja Tune, and now there's this beat-less beast called "Funny Love". Waiting for more.
/
#10 Russell M. Harmon – "Tragedy Fractures", directed by Gregory Hoepffner
If you are wondering what we can expect from the ambient genre, I highly recommend Russell M. Harmon.~
EB Listening: Gesaffelstein – Rise of Depravity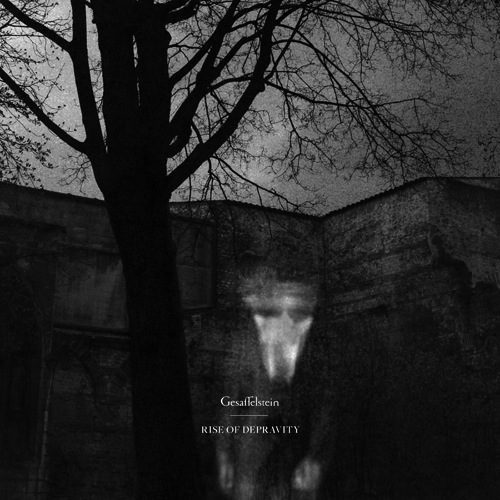 Gesaffelstein est de retour! How can you say no to crisply dense and gorgeously heavy production that not only makes you dance, but also reaches into your soul and asks the question: are we human or are we ravers? The rising French producer is just about to overtake the techno throne that Justice created a couple years back and subsequently lost via boringness. Below, you can stream a new track from Gesaffelstein's upcoming release on Brodinski's Bromance label, Bromance #4: Rise of Depravity. Both tracks feature the lush and heavy sound that French EDM has been missing lately. Get infected.
Artwork by: Hassan Rahim
In romance with Brodinski
Parisian DJ and producer Brodinski has an infectious ardor when it comes to good music. Last November he released his FabricLive 60 compilation – in part to celebrate the life of his good friend DJ Mehdi. His remix of On'n'On was a homage to Justice, who inspired him as a young upcoming DJ. He holds an inherent appreciation for the art involved in music production. In his own right, Brodinski's become one of the world's most respected DJs – he's prodigious, passionate and as we found out, a super-nice guy to spend an afternoon with…
Back in 2008 you were just starting out, now you're one of the biggest DJs out there – how have the past few years been?

It's been pretty amazing, I'm not gonna lie. It was pure happiness. I'm grateful to be able to work and travel so much; it's been such an adventure. And I will always be grateful to the people who are actually listening to my music.
You've just moved to LA – how are you finding it?

Los Angeles is amazing, it's a city where electronic music is just kicking off right now. Everything is exciting, I'm just enjoying it. It's such a cool place where you can find inspiration, and the parties are all amazing, from Mustache Mondays to Funkmosphere…it's such an inspiring place.
You've received a lot of praise for your FabricLive 60 compilation, released back in November, did you have fun making it? How did you go about choosing the records for the mix?
It was such an honor when Fabric asked me to do the Compilation. Choosing the records wasn't simple, because you know that the mix isn't just a podcast, it's a real piece of work. But I always wanted to bring people and music I love into it, just working with people I know and that I want to support the music was important for me.
You're remix of Justice's 'On'n'On' is pretty hot – do you like Justice's latest release?
I think the new Justice album is pretty amazing, I'm totally not objective about this, I always loved their music, and they were a big inspiration when I started music. But – my favorite record of 2011 was actually a free album, The Weeknd – House of Balloons. It's still blowing my mind.
Talk to us about your label Bromance, launched in November 2011…
The second EP was released last Monday, and I am really happy about this new adventure – releasing music I love and trying to make people dance. And the same goes for Bromance, the most important thing is to continue to work with people that I love, and to retain that excitement of discovering new music.
You always seem to know the hottest tracks around – any artists you can recommend right now?
Yes! So of course I recommend everyone check out Pipes, they are part of the second split EP for Bromance (with my side project G. Vump). You should also check out Jon Convex and Ryan Hemsworth, I love what the guys from Pelican Fly have been doing recently, and that guy Morri$ is killing it too. So much interesting music is coming out right now, it's always a big pleasure to help promote it.
You're known for high energy electro – what do you listen to at home?
Rap, crunk and RnB are my favorites, I am influenced by southern rap a lot – cities like Memphis and Houston, listening to DJ Screw and OG RON C.
Besides moving to LA, what's new for you this year?
Working hard on the label, touring, doing a lot of new remixes and producing new material, working with new people, combining pop and rap music. Releasing stuff is such an exciting thing for me, it's definitely my priority this year!
Bromance #2 featuring Pipes & G.Vump was released on Monday March 12th.
Photo Credit: ©Dimitri Barclay