The Radio Sessions: Daniel Jones and Louise Brailey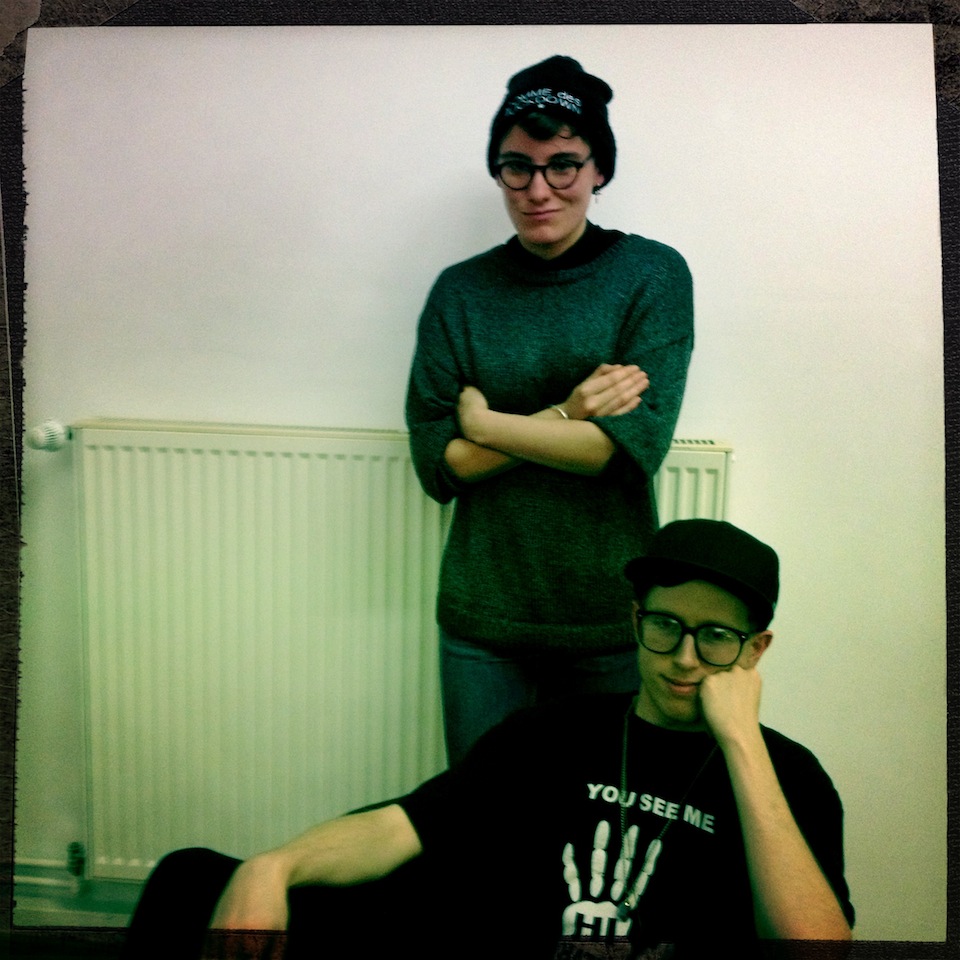 Well, they did it again. EB.net deputy editor Louise Brailey and contributing editor Daniel Jones elbowed their way into the FluxFM offices and wouldn't leave until they'd recorded an Electronic Beats On Air show with the ever-forgiving Mathias Weck. The result? A selection of road rap, Miami hip-hop, metal, bass music and new age (kinda). The second hour is dedicated to an exclusive mix made by Daniel under his BlackBlackGold guise.
You can listen to their EB Radio Session Thursday on FluxFM starting at 10pm (CET). Tune in through terrestrial radio or, if you're outside Germany, head to the stream.
Miss it? You can catch up with the first hour through FluxFM's on demand feature from Friday, while the DJ mix will be up on EB a few days later.
We listen to a lot of music. Like, a lot. It's pretty much the point of our jobs, of course, but there's another reason: we love music. We love buying records, we love going to shows, and (okay, sure) we love finding spur-of-the-moment leaks of heavily-anticipated albums, just like (we hope) you. Music is pretty much our lives.
Rather than operate as a music news source, EB.net operates more as a music information source. We want to share with you; we want you to know what we're hearing. Welcome to Editor's Choice: our weekly playlist of what's making our ears burn.
Walter (Community Manager / Editor)
Percussions – Bird Songs
Gotta love the sound of birds chirping. What's even better? Birds chirping alongside a massive bass drum. I'm even more curious about 'Rabbit Songs' on the single's A side, though. This one's out soon on Four Tet's TEXT label.
Rustie – After Light feat. AlunaGeorge
Last year's Glass Swords album by Rustie was a bit of a late bloomer for me, which is why I can heavily celebrate this Aluna Francis re-fitting of Rustie's 'After Light'.
///
Daniel (Editor)
LE1F – Fresh
Been waiting for this kid to break for years now. Finally the world is ready for him. God-level shit.
Suicide Silence – Bludgeoned To Death (MANTIS Remix)
The original is by some terrible scene-teen band I've never heard of, but Mantis turn it into an industrialized filthkiller. This one's for bleeding.
///
Moritz (Duty Editor Online)
Mark Wundercastle – HI-NRG
Some refreshing breaks and beats from über-talented Mark Wundercastle: Hi NRG / Your love is lifting me / Yeah / Hi NRG / Your love is lifting me / Lifting me high / High / Oooh, so high.
Holly Miranda – Slow Burn Treason (Jamie XX Edit)
As heard on his Essential Mix from last year. Now the full version has appeared online. Most of all / I just don't want to be free, no.
///
Michael (Duty Editor Print)
Daphni – Ye Ye
Just learned that my man Dan Snaith is about to release a full-length under his dancefloor alter-ego. 'Ye Ye' got released last year on a split 12″ together with the insane Four Tet track 'Pinnacles'. Check the discogs value to get a feel for what this dope piece of plastic should be worth for you too.
Flying Lotus – Between Friends Instrumental (Thundercat version)
Dude's just uploaded a bunch of new cuts to his SoundCloud, one of which is the instrumental version of 'Between Friends', FlyLo's collaborative jam with Earl Sweatshirt and 'Captain Murphy', who is probably just Tyler. Thanks to Some Kind Of Awesome! for ponting this out.
Apologies to EB Radio listeners; the service has been down for a couple days now. We know, trust us: we're working on it! In the meantime, we'd like to offer you some alternatives in the form of mixes, hand-picked by EB Editors Moritz Schmall and Daniel Jones. Enjoy, and we'll have some brand new EB Radio sounds for you ASAP!
Daniel:
The first is a recent Boiler Room mix by Emptyset. I'm not normally a big techno fan but gotta say I love this. Dark and heavy, which is usually how I like it. Sick tracks from the likes of Front 242, Andy Stott and Ancient Methods, who played my monthly collab Berlin party PURGE a while back. Nice guys.
At the risk of being cheesy (as if that would ever really bug me. never stop hu$tlin') , the second selection I'm recommending is by my DJ alias BlackBlackGold. DEATH BY STEREO is a mix I did a few years back of glitched-broke-n-gabbafied pop and dance from the '90s, with a few more modern selections thrown in the grinder. Like most things, it begins and ends with Aaliyah. The mix is only sixteen minutes long, but I've heard people say it feels like it takes much longer to end.
Moritz:
My beloved Peaking Lights have just released kind of a boogie funk mixtape as an appetizer for their second full length LP Lucifer, which I've been looking forward to basically forever. Too bad it's not out until June 8 via Mexican Summer/Domino Records. Anyway, the mix features snippets of material from the LP plus various influential tracks, so if you have a soft spot for '70s and '80s boogie tunes, you'll love this.
When it comes down to Bobby Champs, I instantly realize that all I love is techno. A few weeks ago he launched his sonic router mix which followed his killer Moonlight EP. The router mixtape was an absolutely nuts mix of techno, acid, bass, house, all the good stuff that's floating around the UK scene right now. Today I share his April Mix with you and again you feel that sweet acid vibe, though there's also room for slow techno and classy New York house stuff. You'll enjoy this.
2011 Editor's Picks: Daniel
Another year, another list and a chance to share what we though were some of the highlights of 2011. Here music & culture editor Daniel Jones picks his top five moments from a momentous year.
2011 was sick as hell, but in a really different way than 2010. For me, the previous year saw my ears soaked in massive amounts of music; it seemed wonderfully exciting, with new genres popping up and giving birth to new forms of expression in the visual world. 2011, however, was more about life in general, improving myself in various ways and growing as a person and in my personal taste. If I had to put it into some order, for example a list, it would probably look something like:
1. Best reason to question reality: Roseanne Barr calls me 'dude' and requests my opinion on the NWO.
Reality is so malleable.
2. Best pickup line: 'You look like you have a really good tumblr.'
I do, actually.
3. Best life decision: moving to Berlin.
Since coming here from Brooklyn, I've become friends with so many amazing, lovely and creative people, fallen in love with a woman who is a constant inspiration to me, been a part of a mindblowing music and art festival, co-founded Berlin's hardest dance party, and basically begun living the sort of baller-ass lifestyle a poor artist can only dream of in the hustle and grind of NYC. All this plus rediscovering my love for DJing, hard bass and live performance. EVERYBODY THRASH NOW.
4. Best key to future culture subversion/growth: Internet.
The idea of subverting subculture aesthetics and idealism has been a hot topic for the last two years, gathering steam primarily through the use of tumblr and the like. Existing formerly relevant but now-toothless structures such as punk or goth have been reimagined for the Now, taking aesthetically from bits and pieces of other existing subcultures (hiphop, r&b, rave etc) and combining to form something new without any of the outdated angst, social stigmata or cheese of the originals. The idea of a linear genre, of mainstream and underground, is no longer applicable for thinking forward. Internet symbology and our relation to the world becomes a key factor in this as well; no longer the refuge of nerds, the young artist feels a connection to the digital that goes hand-in-hand with their corporeal existence. A fascination with the early days of online culture is becoming more and more widespread, especially as nostalgia for the '90s increases. My hand + arm looks weird as hell in that photo.
5. Favorite form of bullying: Complex Bullying.
"Bullying ranges from simple one-on-one bullying to more complex bullying in which the bully may have one or more 'lieutenants' who may seem to be willing to assist the primary bully in his bullying activities."
I'm changing all my screen names to ThePrimaryBully.
Counting with Daniel Jones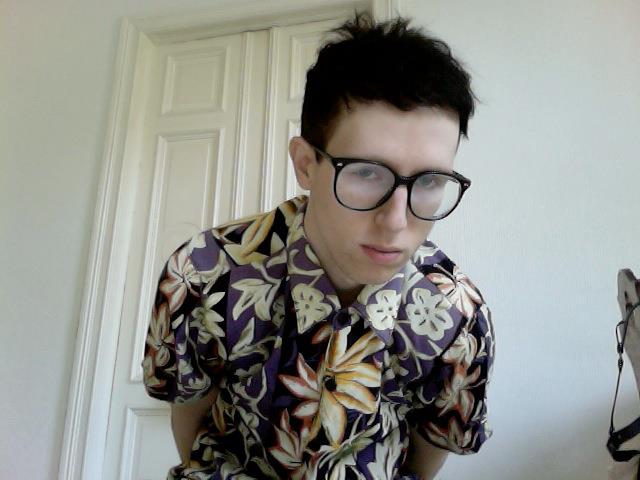 As you might have guessed, the Berlin Electronic Beats online office is a cradle for expats of various origins. Take Daniel Jones for instance: our multi-faceted music editor is a New York club kid by heart and still happy to drag his astral body through the dark underground of Neukölln's youth culture if he's not spending quality time at home cooking, blog-writing or party-planning. If you want to learn more about the special occultism of our very own Mr. Jones, go read his Gucci Goth blog, join one of his PURGE events or just follow the numbers below.
1 memorable line in a film or song:
"Heyyy" – Steel Magnolias
2 decisions I regret:
Sneaking into Romy & Michelle's High School Reunion
Buying that awful chair (what the heck…why would I sit in that)
3 people that should collaborate:
Aaliyah & Jhonn Balance (resurrect for cool + unnatural collab), remixes by Nero's Day At Disneyland
4 things I haven't done yet:
Died
DIED
Get slimed (20% slime coverage doesn't count, 40% minimum)
Be a responsible father and husband
5 things I used to believe:
It's possible to die.
Crowley wasn't just making it up as he went along, slowly spinning out bigger and more impenetrable texts as he became sucked into a lifestyle that rewarded bullshitting and abstract thought, and therefore I myself can't achieve a similar decadent and hedonistic lifestyle. Lol.
There's no good mexican places in Berlin (there's two, actually.)
Everyone likes pizza (still believe this deep down because the alternative seems fairly fucked up)
"It's not just a phase, MOM."
6 hours ago…
I was explaining to someone that I wear crosses and yin yangs not because I'm spiritual, but because I like tumblr.
7 days I barely remember:
Anything in 2001
After 8 p.m. …
I'm thirsty…this questionnare is taking too long…i just want to ride bIKE…
My 9 lives …
aaaaaaaaaaaaaaaaaaaaa
10 years since 9/11 …
*sage nod of wisdom as I turn my hat backwards and pedal off into the distance*