Moritz' Choice: January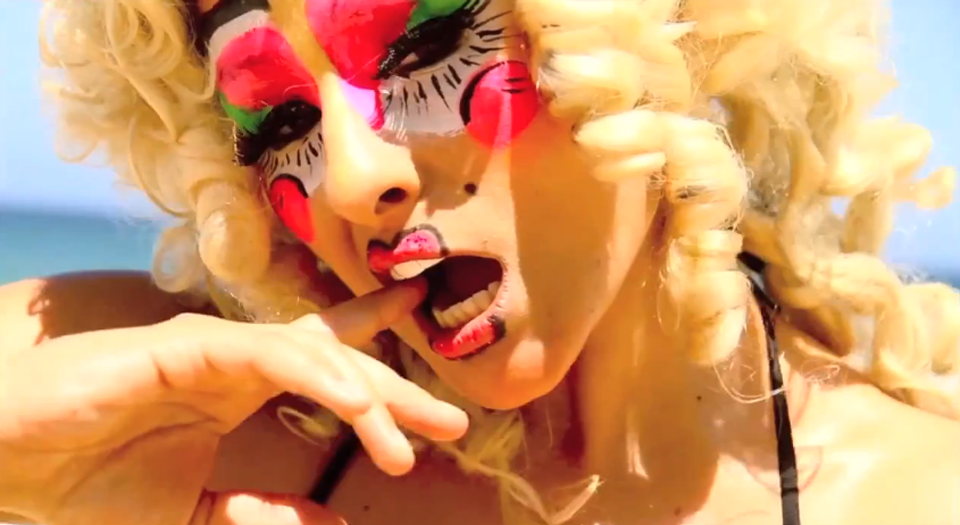 New year, new list. Today I'll share my first findings of 2013 with you. Today there's a new #1: Raisa K. On top of this I stumbled over the new-to-me Ganja White Night from Belgium (yes, I like it deep in 2013) and Dreams from the LA based 6BIT collective. There's no Bowie in here, but there is Zebra Katz.
# Raisa K ft. Betty Grumble – FEEDER
Remember Micachu and the Shapes, formally signed to Matthew Herbert's Accidental imprint? Now Raisa K of The Shapes has dropped her first solo tunes in the form of the Feeder EP—released on January 14 via Technicolour.
# Ganja White Night – Bubblegum
Belgium strikes back with some wonky bass: looks like xstep is good in 2013.
# Dreams – IN2U
Remarkable 6BIT Collective member Dreams has rolled out another slow burner, this time named "IN2U". The track is part of the tasty Friends of Friends Show Me the Future compilation—available from January 15.
# Zebra Katz – Pulla Stunt
The Katz is back. Another video appeared online these days. Tight as always.
Editor's Choice 8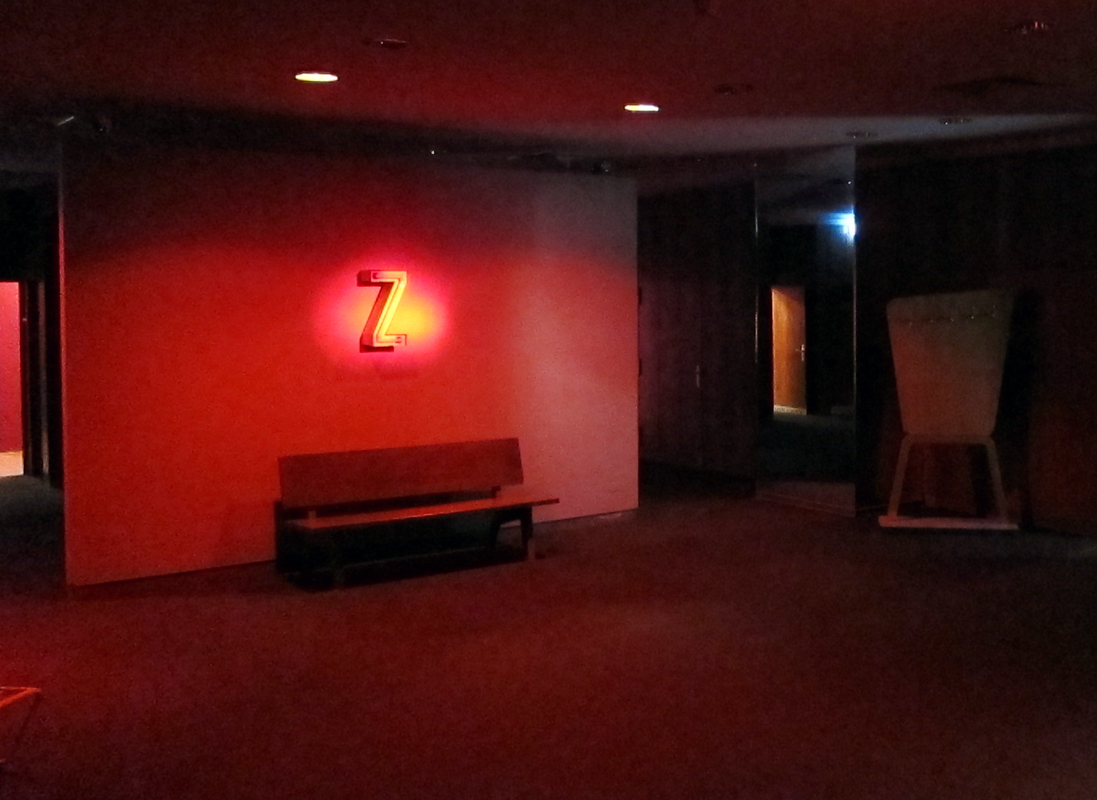 What's that? You want to know what's been going in our ears this week, reverberating our cochleas and sending broader vibrations throughout our bodies and by extension our audio-addled souls? That's a coincidence: here's this week's Editor's Choice.
Michael Aniser (Contributing Editor)
Moonpool & Dead Band – Human Fly
Tagged "Slime-Lab Disco" this track by Detroit's Moonpool & Dead Band just got released on the always amazing Not Not Fun. Sounds like a science-fiction movie gone wrong, forever trapped in the the VHS bin at an abandoned video rental place. Plus disco.
Je Suis Le Petit Chevalier – Following the Mississippi River
Felicia Atkinson develops sound and dronescapes. 'Following the Mississippi River' is a psychogeographical journey that resembles fluidity and sounds kind of like drowning, in a very slow and peaceful sort of way.
Daniel Jones ( Editor)
Fat Trel feat. Chief Keef – Fukkk Da Feds (prod. by Lex Luger)
Love that classic Luger sound, and you can download it too. I have a song idea for Chief Keef he can't afford to pass up. It's about weed.
Holy Other – Held
Been on this for a minute already, cool press guy got the previews flowing but when it comes to the new Holy Other LP my motto is 'never enough'.
Walter W. Wacht (Community Manager / Editor)
Kalipo – Bierchucks
I can't tell why I have is this love-hate relationship music-wise, but I'm usually pretty ho-hum about Audiolith Records' releases. But this time it's different: the new single of Kalipo (the side-project of Frittenbude's Jakob Häglsperger) is working just fine for me. 'Bierchucks' comes with a very subtle bassline, a kind of balearic feel and some generic vocal hook. Far from being revolutionary, but still.
JJ DOOM – Winter Blues (Live at BBC Radio 4's 'Loose Ends')
Can't have enough of MF DOOM. The L.A. based rapper might well be one of the best in the game, and his new joint project JJ DOOM with Jneiro Jarel (and their album Key to the Kuffs) is just another paragon of the masked rapper's potential for steady reinvention. For this column I had to pick a single track, but I strongly recommend listening to the full JJ DOOM album.
Louise Bailey (Contributing Editor)
Gang Colours – Fill Me In
This doleful cover of Craig David's 'Fill Me In' sees slurs of treated piano replace the cheap champagne fizz of the original.
Hit-Boy – Busta Ass N*ggas
The producer responsible for 'N*gga's In Paris' stepped up with a solo mixtape HITstory this month. This cut features Bun B and Chip Tha Ripper clashing shoulders with plunges of hoover synth.
Moritz Gayard (Online Duty Editor)
Mdou Moctar – Ana
Last year we told you how amazing Music for Saharan Cellphones is. Now it's time for Music For Saharan Cellphones Vol.2, which they're trying to Kickstart. Support here.
Dam Mantle – Canterbury Pt.1
Dam Mantle is getting ready for dropping his debut album Brothers Fowl on October 7. Here's the phenomenal first single 'Canterbury Pt. 1'.
Photo: Viviana Druga
Editor's Choice 7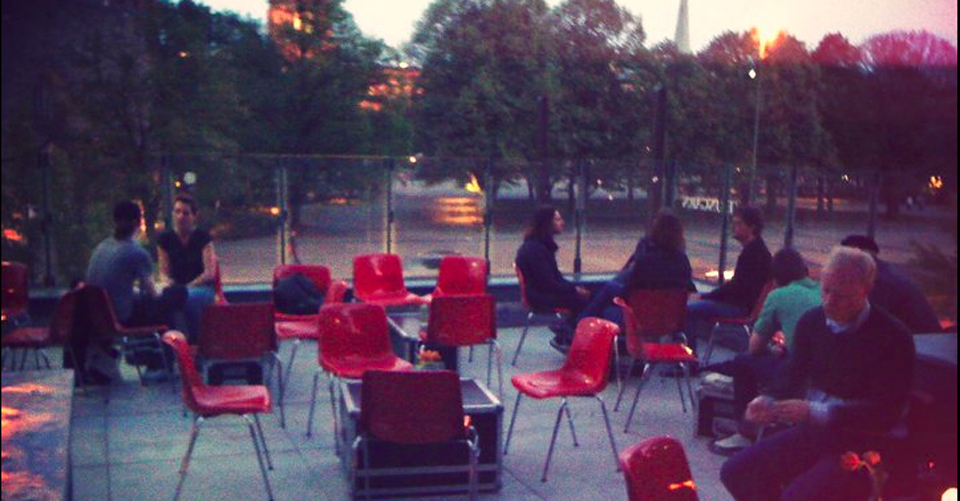 Welcome to Editor's Choice: our weekly playlist of what's special to our ears. Every day, loads of music passes through us; we consume it like locusts and it in turn consumes us. The goal of a society is Togetherness. Join in our consumption: Together, we share a listening experience beyond the ivory pale.
Walter (Community Manager / Editor)
Jazzanova – I Human feat. Paul Randolph (Jeremy Sole Remix)
10cc were quite right when they sang 'I don't like reggae / I love it' back in 1978. And although there are hundreds of club remixes of pop or club tunes being passed around in my timeline, reggae versions are very rare — which is why I am stoked about this reggae version of Jazzanova's and Paul Randolph's 'I Human'.
Wareika Hill Sounds – Coconut Head Special
Speaking of reggae: I haven't really forgotten about the beauty of Wareika Hill Sounds' self-titled album on Honest Jon's from 2007, just haven't listened to it too often lately. Still: one of the best roots reggae albums there is!
///
Louise (Contributing Editor)
Charli XCX – You're the One (Deadboy remix)
This is right up there with Blawan's Why They Hide Their Bodies track as one of favourite records of the year so far. Strobe-lit and tunnelistic, it takes Charli XCX original and sheers it down to gristle.
Jessie Ware – Sweet Talk
When I saw Disclosure on a rooftop in Dalston a couple of months back, the best bit was when Jessie Ware got onstage in a trouser suit and belted out Running. This may be more subdued, but it's slick production – complete with Rhodes piano – suggests there's more to Jessie than glorified garage ingenue.
///
Moritz (Online Duty Editor)
Female Band – Rain Song
Russian-born Anastasia Vtorova is set to release her forthcoming debut EP Goodbye New York via London-based DIY label Italian Beach Babes. Really digging the lead track 'Rain Song' above.
Teamm Jordann – I Need a Moment
Teams and Michael Jordan Pog unite for Teamm Jordan. Keep your ears open for much more totally rad shit from this duo.
Photo: Viviana Druga
Editor's Choice 6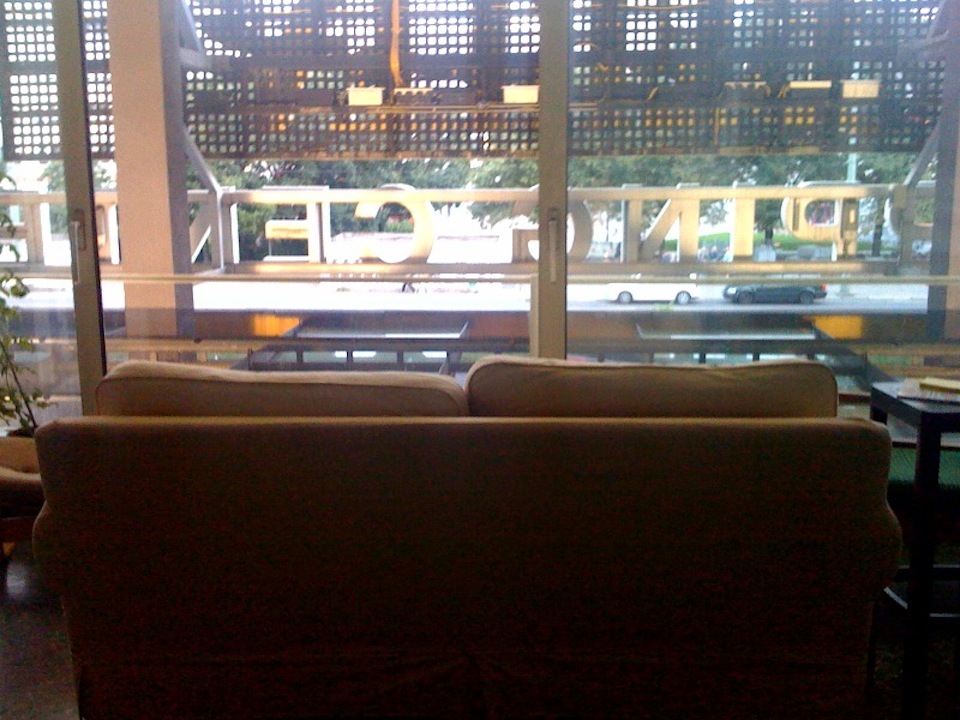 Welcome to Editor's Choice: our weekly playlist of what's special to our ears. Every day, loads of music passes through us; we consume it like locusts and it in turn consumes us. The goal of a society is Togetherness. Join in our consumption: Together, we share a listening experience beyond the ivory pale.
Walter (Community Manager / Editor)
Late Nite Tuff Guy – Bless The Rains (LNTG Epic Journey)
Last weekend I've visited the lovely Nachtdigital festival in the middle of nowhere (actually it's in this small village called Olganitz in Saxonia). What a stunning weekend that was! Leipzig's dj crew HW Rhapsody took over the small lakeside stage on Sunday, and amongst other great pop tunes they played Toto's 'Africa'. Then today I came across Late Nite Tuff Guy's most recent edit, and once again there's Toto. You bet your ass this is a favorite of mine!
PillowTalk vs. El Michaels Affair feat. Navid Izadi – Can't It Be Simple (Wake Me Up 3.0)
'Boom boom boom boom' is pretty nice, but I often enough dig other kind of moods musicwise. Here's San Fran crooners PillowTalk back for good with a nice R&B boogie take on 'Wake Me Up' — much better than the one I already knew from Deniz Kurtel's 'The Way We Love' album on W+L Black.
///
Daniel (Editor)
Current 93 – Killy Kill Killy (A Fire Sermon)
Current 93's non-folk material is informing an awful lot of my life right now. I'm a demon.
Bei Maejor – Lights Down Low
As both a Scorpio born on Halloween and a physical male idea, I am classified as a hypersexual being. Through my sexual ego I ascend into a realm of afterdark delights and become the Spirit Molecule: DMT.
///
Michael Aniser (Contributing Editor)
Harmony Molina – Scandinavian Adventure
If music is a personal thing, then Berlin via Chile Songwriter Harmony Molina is like an orgy with strangers – way to close and demanding for almost everyone. One could argue that the lo-fi concept is outdated by now, but who cares? This could be our generations – a bit saner – Daniel Johnston.
S ND Y P RL RS – Give
Sometimes it doesn't take more than a guitar amp and some paddles to make soundscapes so dark and bleak that you can almost feel the blood in your veins running slower and life gradually leaving your body.
///
Louise (Contributing Editor)
Evil Brown feat. Danny Brown – Black Brad Pitt
This is pretty sex-pesty, even by Danny Brown's libidinous standards. However the way Evil Nine dismantle the beat half way through and reassemble its pieces into a frantic juke-inspired workout half way through is killer.
Piff Gang – Tanqueray & Piff (produced by Sumgii)
The London hip hop collective put down the bong long enough to get wavey all over this highlight from their recent smoked out mixtape Plantlife.
///
Michael Lutz (Print Duty Editor)
Frank Ocean – Lost
It's these bold statements that shape Ocean's work to perfection. Lost in the thrill of it all.
Mohamed Rouicha – Lile ya Lile


Take these twelve minutes of psychedelic berber jazz sedation. You'll be surprised how irrelevant time feels in the Moroccan desert.
///
Moritz (Online Duty Editor)
Wavves – Hippies Is Punks
Latest track from beloved Wavves, who are striking bak very soon with their awaited new album.
Editor's Choice 5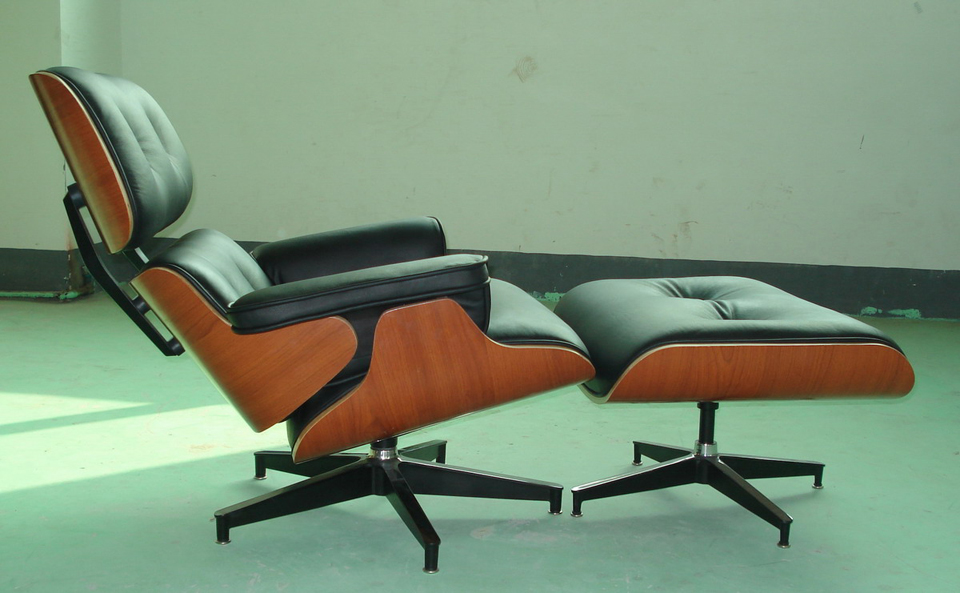 Welcome to Editor's Choice: our weekly playlist of what's special to our ears. Every day, loads of music passes through us; we consume it like locusts and it in turn consumes us. The goal of a society is Togetherness. Join in our consumption: Together, we share a listening experience beyond the ivory pale.
Walter (Community Manager / Editor)
The Kings Of Dub Rock – Kinder der Sonne
Picking up some German now and then won't do you wrong. Jacques Palminger and his Kings of Dub Rock bring lessons in dub & humor all the way from Hamburg city!
Two Fingers – 101 South
Whenever I talk Amon Tobin amongst friends, the conversation usually ends with the words "visually stunning, but musically too complex to listen to at home". While I'm of the opinion that this is a bollocks statement, I'd like to offer them the palm branch from here on. Amon Tobin is back as Two Fingers with a new album on October 1. Here's a first impression to get rid of musical resentments.
///
Daniel (Editor)
Bestial Mouths – Hollowed
Off an upcoming live cassette. Powerful and soul-crushing, sheer tribal bliss that travels through you like heavy smoke. Black voice that made me.
Teengirl Fantasy – EFX feat. Kelela
I can't believe I'm missing Swans this weekend. I want to get murdered, but tracks like this make it all better. I heard this and said 'Damn.'
///
Moritz (Duty Editor Online)
(((S))) – Alive/Die
Seriously cant get enough of (((S))) – and it's so refreshing that you can't find any news about this band through Google…
Dum Dum Girls – Lord Knows
My beloved Girls got a new EP coming out later this year called End Of Daze; here's an appetizer from it.
///
Michael (Duty Editor Print)
Crime & The City Solution – On Every Train (Grain Will Bear Grain)
Australian post-punk outfit Crime & the City Solution just announced a world tour, their first shows since two decades. There's also a compilation set for release onMute. Introduction To… Crime & the City Solution / A History Of Crime – Berlin 1987 focuses maily on tracks from C&TCS's 1980s Berlin era. Sensation for a few of us!
Hot Chip – Look At Where We Are (Four Tet Remix)
I'm not the biggest fan of Alexis Taylor's fragile helium voice but whatever track treated by Kieran Hebdan moves onto my playlist.
///
A.J. Samuels (Editor)
Good Teeth – Ghikas & Walshe
Former Wire cover woman Jennifer Walshe teams up with composer Panos Ghikas of British pop surrealists The Chap to improvise around manipulated vocal samples and live vocal weirdness. Sounds you would usually ignore, explored.
Camera – Ausland
Proto-krautrockers Camera have released their first LP on Bureau B, a fitting home for the Berlin-based trio. Their sound is somewhat derivative, but Michael Drummer's choice of a stand tom instead of a bass drum is a stroke of genius—a true innovation to the Klaus Dinger-like apache rhythms that drive this band. IMO, Camera are best heard live—preferably in one of Berlin's hally Ubahn passageways they're known to spontaneously rock.
///
Louise (Interning Editor)
Rick Ross – 911
Yes, the album was a disappointment, with Rozay straying from what he does best: gilded trap pantomime. This then was a standout by virtue of the fact that it sounds like it could've come from the (far better) Rich Forever mixtape or Teflon Don. URRGGH!
Rustie feat. AlunaGeorge – After Light (Again? – Ed.)
Aluna Francis brings some r'n'b hyper-femininity to Rustie's swollen, high tensile Ableton prog. Of course it works, are you crazy?