Stuart Argabright recommends Violetshaped's <i>Violetshaped</i>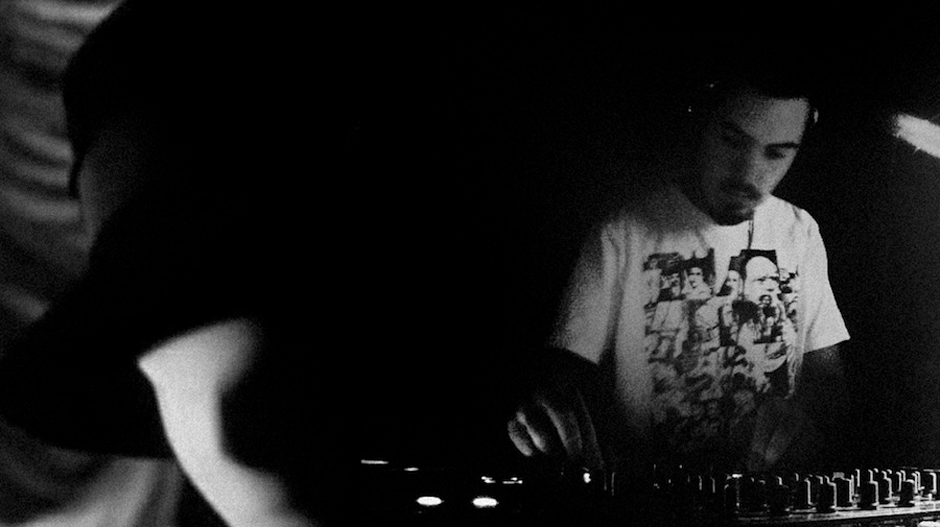 Stuart Argabright is a New York-based musician and founding member of Factory Records' no-wave futurists Ike Yard. A compilation of his cyberpunk inspired avant-techno project Black Rain, Now I'm Just A Number: Soundtracks 1994- 1995, was rereleased on Blackest Ever Black in 2012. This recommendation is taken from the new Summer, 2013 print issue of Electronic Beats Magazine. 
It was last fall when I first met Nino, perhaps better known as Shapednoise and one half of Violetshaped along with partner Violet Poison. After a gig with my band Black Rain in Vienna—a pleasant city with its coffee shops and faint air of decadence—I caught the train to Poland. Along the way I had to move from the smart Austrian train to the regular Polish service, and the first guy I saw board during the switch looked like someone had punched him in the face something awful. It was in this bizarre and not unthreatening context that Nino and I met. We ended up playing the same venue that night in a bitingly cold train station. The whole show was improvised because the city government told the promoter that while we could play there, there wouldn't be any power. Despite this rather large setback, we figured out a generator and somehow the audience stayed, I imagine because they knew my old band Ike Yard. Plus, Shapednoise did a really great set. The next morning it was snowing and we all ended up taking the train to Berlin together. Since then I've remained in touch with Nino and followed his output closely.
Violetshaped is, for me, an album of truly forward-facing music. What I especially appreciate about the project lies within the historical context of electronic music. For so many years we've used drum machines to measure precise time. However, Violetshaped, and kindred artists like Vatican Shadow, have moved further into what you might call "anti-beat". It's just an oscillation, a pattern. My own band has experimented with this mode too—using a beat but avoiding the rote kick-snare-kick-snare spine to create more of a mood than a foundation. It's a variant of 21st century tech-informed industrial, and the Violetshaped sound is particularly evocative of giant walls, hulking beams and barriers both oppressing and disintegrating as we outlive them.
A track like "The Lord Won't Forget", where the beat seems to shiver in front and inside you, is violent, bloody, in your face, and, above all, modern. The same can be said of "Delusory Parasitosis", which slowly increases in volume before the machine beat hooks into in a larger, complex rhythmic system. The effect is one of racing through mud and debris and it's a relief for me to hear an alternative to the average 4/4 fare, as I've been waiting for music to get beyond that old formula. In the past, people deified straight- forward house and techno beats to the point where a new genre was born if the hi-hat moved the slightest bit. But the world is changing and with Violetshaped a new wave is forming. I believe that the best industrial music now reflects how our tired systems, built long ago, are crumbling. This is a kind of punk spirit for a desynchronized age.
Violetshaped also belong to a lineage of a certain kind of specifically American industrial music. Having lived in New York since 1978, I'd say that Throbbing Gristle had a limited impact in America. Instead we had Z'EV, who was one of the original guys to play metal-based percussive sounds. Then there was Survival Research Laboratories on the West Coast staging interactions between robots and machines that destroyed each other as a form of social commentary. RE /Search Magazine even published its own Industrial Culture Handbook. America certainly had a landscape of its own, perhaps built more on real machines and blood as opposed to the intellectual idea of industrial music. It touches on the twistedness of the expansive Californian and Midwest landscapes, which have since become staple horror movie settings. Of course, British intellectualism was combined with the bleak reality of factories and industrial towns, or the harsh streets of London. Different places, different sounds.
Nowadays, there are quite a few groups doing the retro synth revival, and while I can enjoy and relate to that sound, there's little tangible relevance to the now. If replicating old sounds is fun for them, that's great, but I don't think by making music that looks back you can ever move forward. Personally, I like the feel of the wind in my face, the sense that things are changing and, after all, music should reflect this. Of course, throughout the decades there have always been just a few true innovators. Nino and Violetshaped seem to be fulfilling that very role here. Striving forward, they seem to be hungry. And they should be, because the waves are falling close and quick. ~
Violetshaped is out now on Violet Poison Records. Violetshaped play Berlin's Atonal Festival on July 28th. 
For Sale 4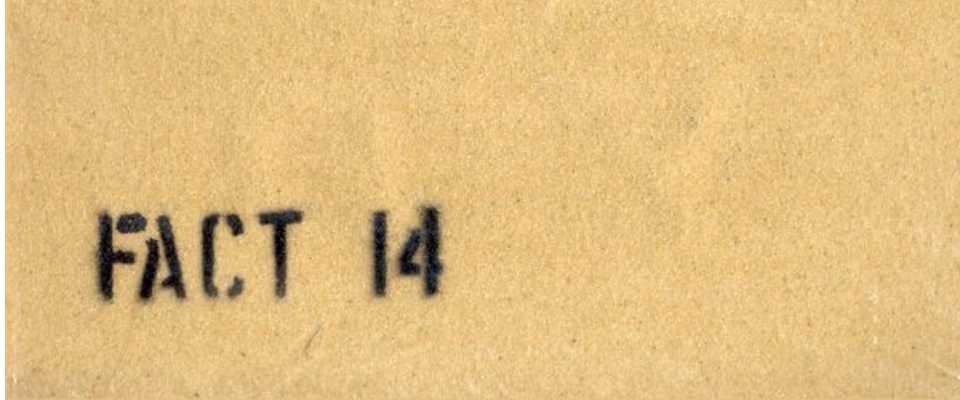 Once a week I go through Matthew Robertson's book Factory Records: The Complete Graphic Album to find a record released by Factory Records that I don't own yet. I usually set myself a limit on what to spend, say no more than 10, 20 or 50 Euros, and then go straight to Discogs which is my favorite platform to buy old music from these days. My recommendation to you is to head to Discogs, type in "The Durutti Column" and then look for their album The Return of the Durutti Column which was released in late 1979. The first edition was housed in a sleeve made of sandpaper and initial copies included a flexi disc. Click on "Buy vinyl", use your PayPal account and wait for the record to arrive within approximately ten days. It's that easy! Oh, try and ignore the fact that the only copy for sale from a private seller costs an astounding 306.79 Euros—and it doesn't even include the flexi!
NO New Order & Joy Division master tapes discovered – the rumours are wrong
Superlatives are dangerous, they can break things. Last night's 'news' of forgotten and rediscovered Joy Division and New Order master tapes was excactly something like this, as Electronic Beats learned today.
The (management-sided verified) yellow-press "fact" is this: Pop-chef Jamie Oliver works on opening up a new restaurant inside the rooms of an 2009 abandoned Manchester bank building. Yesterday On Monday he tweeted (see below) in conversation with Charlatans lead singer Tim Burgess what was found in the forgotten treasury rooms in the basement around three years back.
@Tim_Burgess gotta check the vaults there amazing when the bank moved out they found 1 million unclaimed £ and loads new order originals jox

— Jamie Oliver (@jamieoliver) February 13, 2012
Apparently, various media reports picked this up, making old stuff look like spectacular news. Alongside "guns, gold and jewellery" the tapes were reported to having been discovered, estimated to being worth around 1.1 million quid. Bernard Sumner's management today confirmed an EB request, stating that "the bank closed in early 2009 and (they) moved the contents of (their own) storage vault to new storage elsewhere at that time. There were no long lost master tapes or unexpected finds." To break it down: no 'Unknown Treasures'!
In related news: although there's still a gulf between original member and bass player Peter Hook and the recently reformed New Order members about the band's legacy, New Order continue with a big number of live concerts and festival shows all across Europe, Japan, Australia, and the USA – catch up with Bernard Sumner, Gillian Gilbert, Stephen Morris, Phil Cunningham, and Tom Chapman at one of these events.
Last but not least: read DJ Greg Wilson's highly interesting and insightful blog post on the Fac 51 Haçienda, the world famous 'Madchester' nightclub originally owned and run by New Order and Factory Records.
The author on Twitter:
Follow @wwwacht
!function(d,s,id){var js,fjs=d.getElementsByTagName(s)[0];if(!d.getElementById(id)){js=d.createElement(s);js.id=id;js.src="//platform.twitter.com/widgets.js";fjs.parentNode.insertBefore(js,fjs);}}(document,"script","twitter-wjs");
Photo: © New Order