Win tickets to our Prague Festival with Lana Del Rey, Karin Park, and Roosevelt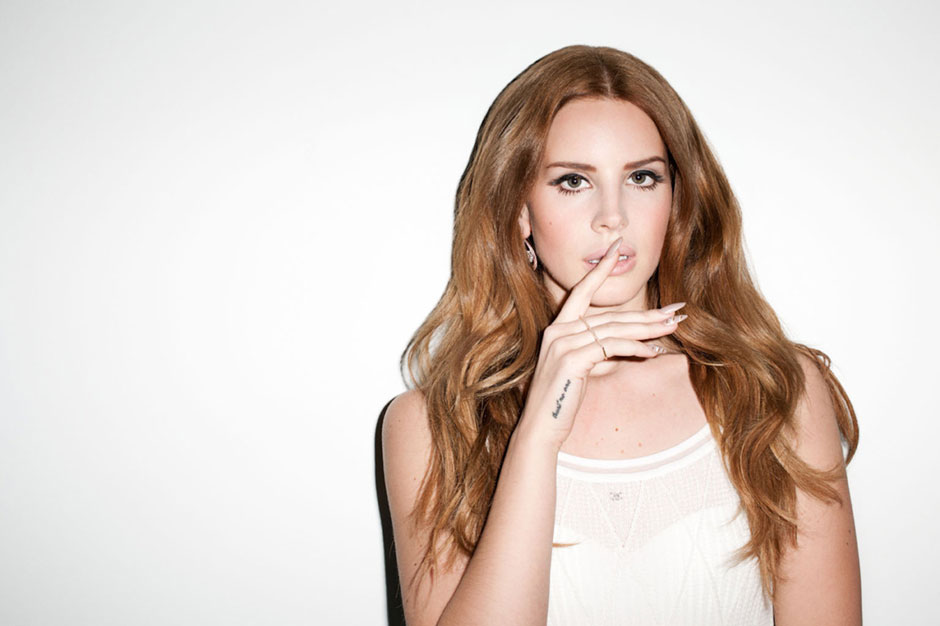 As you've probably heard, Electronic Beats' festival returns to Prague's Divadlo Archa on April 13th, and this time we're bringing Lana Del Rey, Karin Park, and Roosevelt with us. Tickets sold out in less than two days, but we have managed to set aside a lucky bunch for fans that are dying to go, but just weren't quick enough.
To win a coveted pair of tickets to this event, join our competition on Facebook. It's open until 8pm CET, March 14th, and we'll notify the winners by email the next day.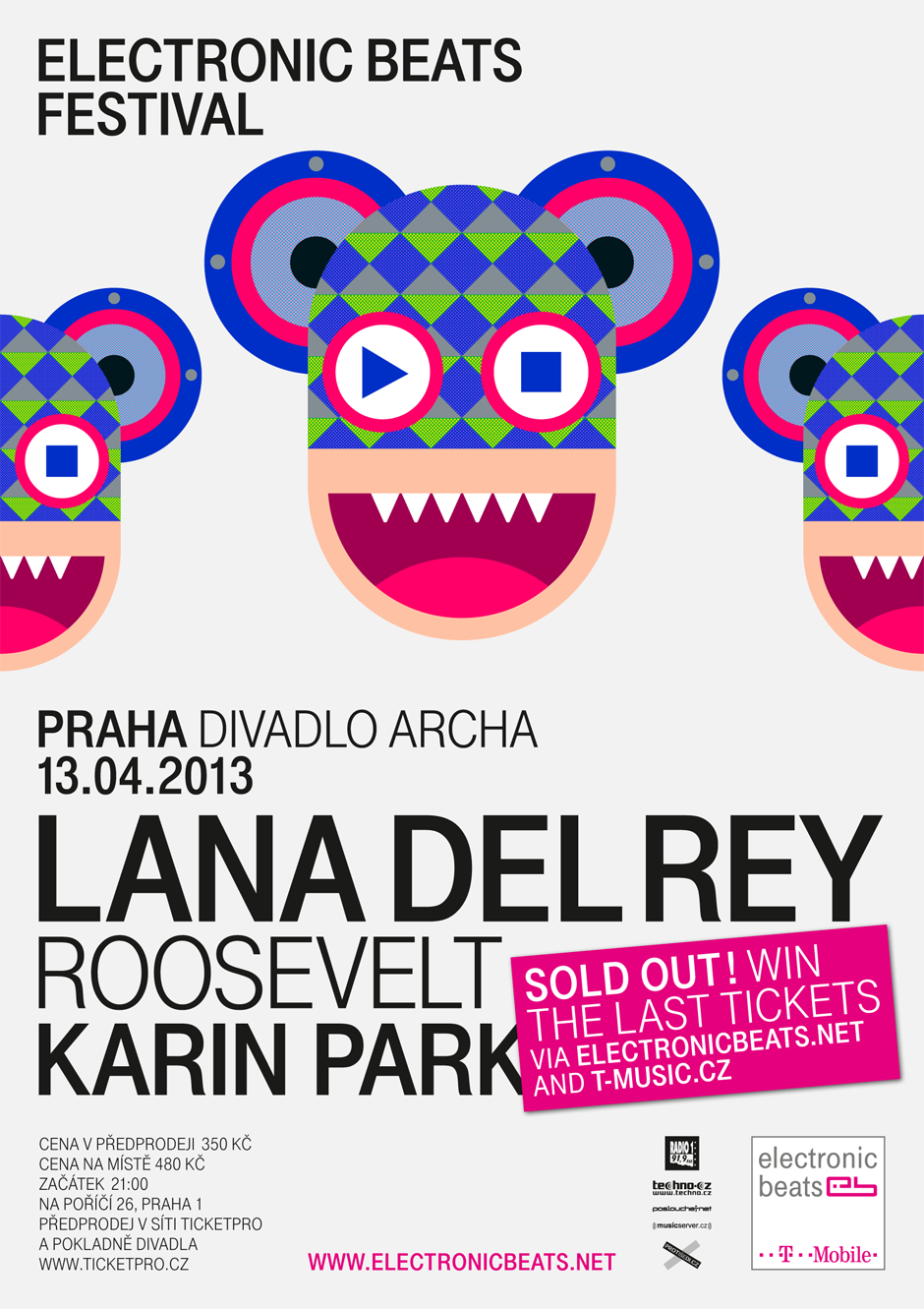 EUShorts likes fashion and poetry short films
It's always good to see devoted fans step forward and spread their love and passion, embracing the DIY ethos and starting promising projects on their own. Fortunately numerous creative endeavors have been born in Budapest's underground culture (music, fashion, film) in the last years, one of them being EUShorts, a festival presenting the best of short films from the EU area and beyond.
Co-founded in 2007 by a handful of film fanatics, the festival seems to have grown up with their last (completely sold out!) installment in November '11. Besides their regular annual showcase, they also started 'EUShorts Likes', a special edition of their project which presents a curated selection of shorts in a certain subject. After unusual pairing of topics like porno & horror, sci-fi & musical, EUShorts' next effort is to find the connection between fashion & poetry, or more likely between poet icons and their fashion muses. The festival will feature short films from the likes of Denis Villeneuve (Next Floor), Kathy Bates (Cadaver), Tilda Swinton, Marion Cotillard, Karl Lagerfeld, Tavi Gevinson, John Cameron Mitchell, Martin Grauds, Theodore Ushev and Hungarian talents László Csaba Klement and Ákos Badits.
EUShorts Likes takes place between April 6th-7th at the Toldi Art Cinema in Budapest accompanied by parties with Bounce & Ponza and Demon Superior. Program details are due to come; visit EUShorts' Facebook page for further info.
When Saints Go Machine, Digitalism, Róisín Murphy Live at EB-Festival Zagreb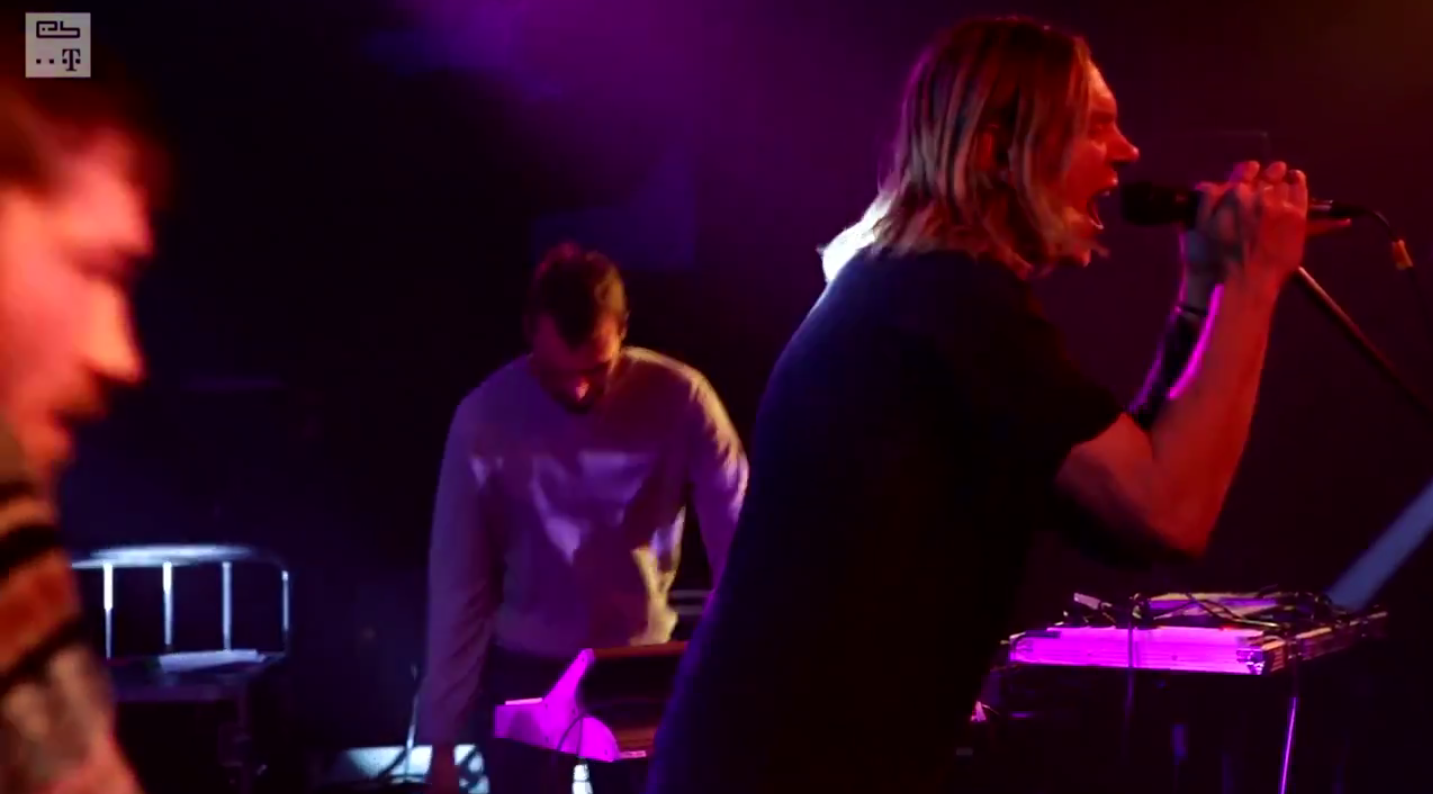 Impressions of Electronic Beats Festival Zagreb.
See When Saints Go Machine, Digitalism, Róisín Murphy performing live at Electronic Beats Festival in Zagreb (November 25th).
The Jihlava International Documentary Film Festival is always a great excuse for many Praguers to get out of the city for a while, spending their days at a movie marathon and nights partying in the infamous film-fest tent until the wee hours. Jihlava is simply a great get-together for filmmakers and fans alike to hobnob and worship the art of cinema.
This year, there's Wim Wenders' 3D feature Pina, Athina Rachel Tsangari's triumphant drama Attenberg, The Night Watchman a film quietly depicting the reality ravaged by incessant drug wars in Mexico. Then there's a great showcase of experimental cinema, films dealing with the Isreali-Palestinian issue and reality tv as well as a comprehensive showcase of Czech and Central European docs. A special section is dedicated to the American videoartist and electronic performer Bill Viola and to Lilian Schwartz, a trailblazer of computer-made experimental films.
The festival starts today, October 25th, and continues until October 30th, 2011.
The EB guide to Berlin Festival 2011, which you can win 2 tickets to!
Festival season is nearly over but the best is yet to come! Early september sees this year's edition of Berlin Festival take place at the historic innercity airport Tempelhof – spitting distance from Kreuzberg's club culture and Berlin Music Week. A festival can't be much more urban than this one – and luckily the artist forecast is delicious, too.
The EB team recommends you watch leftfield heroes LFO, house butches and femmes Hercules And Love Affair, The Rapture with their new album, Apparat Band of course and all of these: DJ Hell, Buraka Som Sistema, Mount Kimbie, James Blake, Rainbow Arabia, Gesaffelstein and Public Enemy!
And, if you're more into guitar noises check out Wire, Health, Steve Morell and Battles! And then there's the highly anticipated reunion set of (Absolute) Beginner of course – so make sure to bring your dictionary with you for some 'hamburgischen Sprechgesang' from Eimsbush basement. Check out the festival website for the full line-up.
As well as the musical programme you can discover arts and culture with the Art Village, their Design and Record Label market and the mobile disco right on the festival compound. And with Tempelhof's festival stages closing during the early evening, the musical vibe won't die though: Club X-Berg and Berlin Music Week Clubnacht offer plenty possibilities to dance away the night.
Last but not least: We're giving away two 2-day-passes for Berlin Festival 2011 (Sept 9-10) so you can save 160 Euros for you and a friend of yours and spend the money at the bar instead. HERE'S HOW TO WIN:
Share this page with your friends! By email, via Facebook, Twitter, MySpace – whatever suits you best! Then take a screenshot of your shared post (HowTo: WIN/OSX) and send this together with your full name and phone number to win@electronicbeats.net. The competition ends on September 4th, winners will be notified on monday, September 5th. Good luck and see you down-the-line at Berlin Festival 2011!