Counting with Helena Hauff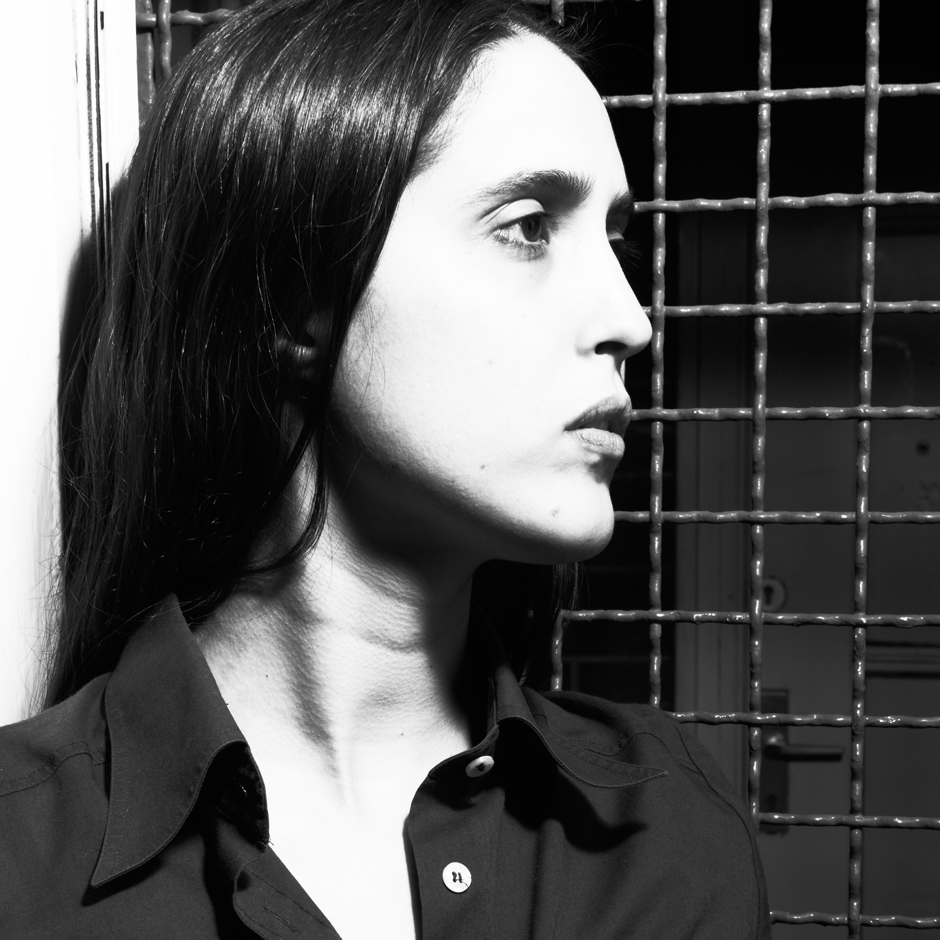 Photo: Fabian Hammerl
The producer and resident DJ at Hamburg's legendary Golden Pudel Club has been getting lots of attention since last year's noisy, Detroit-inflected Black Sites collaboration with F#X, released on PAN. Here, her interview by numbers. 

"I'm cynical mate, yeah bitter / I post horrible messages to successful musicians / On my smartphone, fuckin' Twitter!" From Sleaford Mods, "Shit Streets Runny"

1. –
2. –

Luis Buñuel, Guy Debord and Len Deighton. Buñuel and Deighton meet Debord in his Parisian apartment. After eating calf's brains in black butter prepared by Deighton, they empty a bottle of gin. Then Debord insults Deighton for writing for Playboy. Deighton takes Buñuel's pistol and shoots Debord. Buñuel makes a film about it!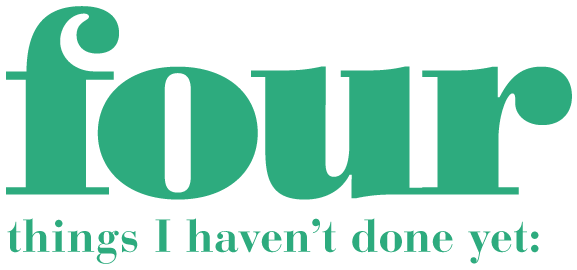 A nine-to-five job
Released an LP
Given birth
Died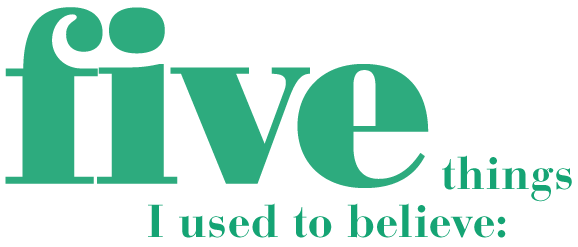 That school and university would be the best time of my life. That's what our teachers used to tell us, and they were completely wrong.
Freedom of choice
Parallel universes. Actually still on the fence about this one.
The possibility of a better world.
The police are your friends and helpers. No, they are utter utter cunts.

. . . sleeping.

Deutsch Amerikanische Freundschaft – Alles ist Gut
Rowland S. Howard – Teenage Snuff Film
Léo Ferré – Avec Le Temps
The Music Machine – (Turn On) The Music Machine
The Stooges – The Stooges
Nick Drake – Five Leaves Left
Siouxsie and The Banshees – Juju

I start to wake up and feel fresh.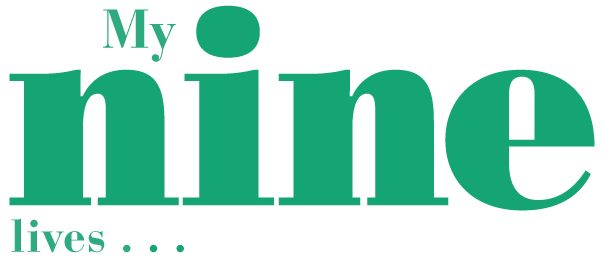 I'd like to be a man in one of them.

Starbucks. ~
This article originally appeared first in Electronic Beats Magazine. Click here to read more from past issues.
Golden Pudel to release new Produkte
In case you're wondering: it's pronounced Pudel as in Poodle.
Hamburg's most notorious nightclub aka bar aka cabaret is a modern myth itself, but when it comes to the music associated to the Golden Pudel, no other club on the planet can reach it the water. Their compilation line Pudel Produkte is probably the best yet silliest series around, ranging from straight & dark techno to stark raving bonkers Hanseatic sea shantys.
Following up on last year's anniversary retrospective Operation Pudel 2010, Pudel is now back with a megalomaniac release schedule and three (!) new records on CD, 7″ and 12″ vinyl. All due for release on November 11th via Berlin based record label Staatsakt, Pudel Produkte 13 to 15 have something for every taste: There's the Tom-Waits-alike downtempo hymn 'Check the Horse' by Viktor Marek and Booty Carrell (stream below), a bunch of new remixes by DJ Koze, Robag Wruhme, Daedelus, and Atom Heart and a 59 minute live recording of Demdike Stare, who you might wanna watch play live at Berlin's Berghain this friday.
Last but not least, let's talk artwork: while Marek's and Carrell's record sleeve was designed by French artiste Sylvie Astié (Dokidoki) using a drawing by Japanese comic artist Mimiyo Tomozawa (who you might recall from Jim O'Rourke's albums), the artwork for Demdike Stare's Pudel Produkte 14 comes from C.I.A.Lex Solman, whose works you should definetly have a close look at since they're simply KILLA!
You can preorder all three records at Hamburg's Hanseplatte or get them directly at Pudel, maybe even a night earlier than they're stocked – since Pudel will be throwing a record release party tomorrow (November 10th).
EDITOR'S NOTE, November 13th: A previous version of this article stated that the artwork for the Demdike Stare record was created by Steffen Konzack. this is not correct. The artwork (just as the rest of the MFOC poster designs) comes from C.I.A.Lex Solman. We apologize for any inconvenience or confusion this may have caused.
DJ Phono – Nothing to explain anymore
It was a sunny afternoon in June 2011 when I met with Henning Besser, the thirtytwo-year-old Hanseatic behind the alias DJ Phono. Underneath the Heinrich Heine monument in Berlin Mitte's Weinbergspark the artist and producer talks about his lost recordings, the connection between music and a good wine, the music culture of Hamburg, his involvement in Deichkind and Daft Punk nr. 2 as well as – of course – his latest album Welcome to Wherever You're Not, which was just being released on Solomun's label Diynamic. "My previous and first album came out that long ago, that this one really feels like my debut album", says Besser when we step into the conversation. "I was 20 years old when I wrote that, it was a whole different idea of music than the one I carry around in my head these days …"
When did you listen to that for the last time?
I think that was five years ago? At that time after not listening to it for maybe four more years. I think I still like listening to it. I was young and impetuous, and I carried the idea of making music and living from it around in my head – becoming a pop star. Although I didn't have the picture of a pop star in mind that one might think of when hearing the word. But still there was this naive idea, a dream.
But you didn't arrange your songs like classical pop songs back then?
I've been working with Erobique a lot during that time, mostly on electronic music. My background was HipHop, therefore my music was influenced more by broken beats than by a techno bassdrum. I think I didn't get the point about techno at that time, I drew a lot of influences from funk and soul, transformed into 120 to 130 BpM. That was certainly dance music. But since then I took my time. I've been focussing on my work as a producer for Erobique, Die Goldenen Zitronen and Egoexpress. And I've been working on an album with one of my best friends, Jan-Peter Heusemann, for nearly seven years now. We haven't published this yet since it still isn't finished …
Is it classified material?
It probably won't be published at all. But the more quiet pieces on my new album might be a continuation of what started out together with Jan-Peter. It's somehow based on the idea of a Magnum opus: always questioning oneself, making calm, long and free improvised music, taking in dynamics, club elements and an idea of pop music. But for the biggest part, this was an idea that had to do a lot with time.
Sounds like the basic premiss of making music – motivated by the process, not the product …
We've been sitting in the studio for nearly seven years. I do remember us once recording an organ, and while Jan-Peter was playing the instrument for around 10 minutes I nearly dozed off because I was hearing this one tone for a five straight minutes. But that was a great experience since this music and these moments changed something inside me. My understanding of music grew out of this and became the foundation of my new album.
DJ Phono – The Love Quadrant Mix 2011
So these 'more quiet pieces' of your new album Welcome to Wherever You're Not are the ones that work without the use of a bass drum?
Right, mostly the first four tracks.
The basic feeling of the album to me is a very quiet one in general, maybe even melancholic though the record breaks out into club mode from the middle part. It lacks the usual euphoria you expect from club music …
There are some exceptions concerning euphoria, but melancholy is pretty ever-present with the album. I'm indeed thinking of this album as a concept album, but the basic idea isn't melancholy. It was very important to me to capture very specific emotions within the music – all those moods that surrounded me during the two year long production period with Bernd Siebels aka A Different Jimi. Sometimes we've been working on just one piece for half a year. In the end the album is like a good wine: it consists of various flavours and sentiments – and melancholy is for sure the one aroma to be found in every track. On the other hand, Welcome to … isn't a sad or desolate album …
It's not a red-wine-drinker-being-in-the-doldrums album. More a Merlot of club records …
Music is of course always triggering on someone. If you're in a melancholic mood yourself, music can pick you up there and lead you somewhere else. Or you can let yourself go, dive into this melancholy. This is very important to me: feeling the touch of music. That was my biggest wish for this album.
Welcome to Wherever You're Not – the title seems to be like a farewell …
Oh! In fact, the album to me carries the exact opposite. Last year had a very loose work schedule for me. I had the chance to let myself go, let my thoughts wander and let things just go the way they were meant to go. I was reflecting my professional and artistic career and determining my next steps, pushing everything further into direction. And here we are again, music as places: the introduction to something, that wasn't there before.
Where were you when you were working on 'knarhcslhüK mi ttinhcsfuA hcon ebah hcI'? Song title of the year, by the way! (Editorial note: German for 'I've got some cold cut inside the Fridge', spelled backwards)
Every piece on the album has a very personal meaning, and all of them can be tracked down to my queen of hearts. Despite the melancholic moments there were that many great situations …
How much influence had the mammoth project Deichkind on your album? With Deichkind many things went way further than just music. I'm thinking of the stage show and the superelevation of the whole phenomenon.
Everytime when Deichkind was active, the project demanded very much time. Then came a big break in february 2010 which I then used to focus on myself and my album. But since I've been working on Welcome to … before that time, I then always had the impression of a balance act between Deichkind and DJ Phono production time. For us as a group, the huge success of Deichkind wasn't foreseeable, which is why I was surprised, that at a stroke my whole year was being scheduled. On the other hand I can now forsee how my next three years will look like.
Is it soothing to have a tight schedule as an artist?
I'm feeling very ambivalent about this. You're quitting on the choice to live your life more spontaniously. Of course one starts building a network around oneself, and it's great receiving help from the people that surround you.
Time to time, the boundaries are blurring between Phono and Deichkind – You sampled and covered Daft Punk's 'Alive' live show and worked – just as you did with Deichkind – with lavish stage décor.
This is an art project of mine, appropriation art. Besides my work as DJ Phono or with Deichkind I'm also working in the fields of visual arts. With this Daft Punk appropriation project I'm also drawing parallels to Deichkind: the main topics are performance and staging. I'm thrilled by the issue, to which part one can appropriate a live concept by others. Can I copy something anyway? Is it important, who's performing right now? Especially with Daft Punk the question arised again and again, if that is Thomas Bangaltar and Guy-Manuel de Homem-Christo themselves that are wearing the costumes. The idea of a forgery literally imposed itself. I'll be repeating my original performance from 2009 during this year's 'Bread & Butter' in Berlin. Of course, the production costs and the expense in general is very high.
How did the audience react to the premiere in Hamburg?
Incredibly great! Nobody knew about it in the first place and secondly it was being presented within a setting, that one would love to see the real Daft Punk playing: in front of just 1.000 people inside a kind of club surrounding. We've been working on this for six weeks with around 20 people. And although the whole thing was being held together by duct tape and toilet paper, it looked and felt very professional inside the dark club.
That sounds like the three characteristics of Hamburg: A network, improvisation and humour. Inevitably I tend to think of Golden Pudel Club in Hamburg's Hafenstraße.
Golden Pudel still is my second living room. These three, maybe four dj sets I do a year at Pudel are very important to me, it is always something very special. There's no other place such as the Pudel.
How long will Golden Pudel be around? For the first time in its history, a new company controlled by a foreign power is opening up on the club's first floor. A restaurant.
I think that Pudel will be around for a very long time. Of course, the club – just as many other places in Hamburg – is subject of a certain development that is very annoying for everyone involved. But I think that Pudel won't be affected on the long run.
What do you think of these developments in Hamburg in general?
I've got the feeling that Hamburg developed very much in terms of music over the last years, think of labels such as Smallville and Dial/Laid Records or Diynamic Music, which is now publishing my album. They worked very hard and received a great standing and artistic repertoire in return. I believe that much more will grow on this strong ground.
Was your choice to publish Welcome to Wherever You're Not on Diynamic Music the most reasonable decision?

I thought about releasing the album by myself for a long time, via the label It's – which was run by Richard von der Schulenburg, A Different Jimi and myself. But my alter ego was looking for a record label with its own structures. Diynamic was therefore pretty reasonable, especially since I personally know and valuate Solomun for a very long time now. I also appreciated his high interest in the record, that was very bold of him – especially, since the music on Welcome to … is not what one might expect to be found on his release schedule.
On the other hand, your album is not the kind of music one might expect as an outsider – given your Deichkind background.
Right, this is truly annoying! I really don't have anything to do with the musical production in Deichkind and though I'm always being associated with it. From an artistic point of view, my work with Deichkind is working as a visual artist with non-artists. Which is very appealing to me although it is very exhausting at the same time. And this leads to confusion and misunderstanding, because many people or bookers are unable to separate the two projects. So as DJ Phono I always have to work against these expectations, to build up an own identity for this project. My new album is something very personal, virtually a Henning Besser album.
As Henning Besser you're working as a visual artist, your album artwork then was created by other artists.
The idea for the artwork was being developed by two of my best friends as well as myself: Björn Beneditz, one of the founders of Hamburg's WCW Gallery, where I'm exhibiting my own works. And secondly Carola Wagenplast, who is better know for her room installationswith Künstlergruppe Jochen Schmith. These two have always been my closest confidents, I cherish their artistic positions and arguments very much. Although I'm working within installation art, I'm pretty much ungifted when it comes to graphic design. This means that it was very important to strengthen myself technically anyway. Additionally, an artistic collaboration always works like a mirror image of yourself. I always loved to learn from other people.
How was the artwork created?
We produced 1.000 CDs, 300 vinyls and two singles each 500 copies, all of them with an individual artwork for every single release. We drew the lines with a refillable copic pen, which emtied during the painting until the colours faded. The photo image and the colours differ on the album and the singles. The music video for 'knarhcslhüK mi ttinhcsfuA hcon ebah hcI' was being shot with a fast motion animation. I took pictures of the front and the back side of each artwork and animated them afterwards to a moving collage.
What does the pictured sausage inside the glass tell us?
This belongs to the kind of things that I really can't explain. This has nothing to do with theory, but with a feeling …
Humour from Hamburg …?
I like these moments in which I'm thinking: This is how it's supposed to be. These moments when there's nothing to explain anymore.
DJ Phono's new album Welcome to Wherever You're Not is out on Diynamic Music. Listen to his latest Electronic Beats radio session over here.