Videodrome 100 – This week's best videos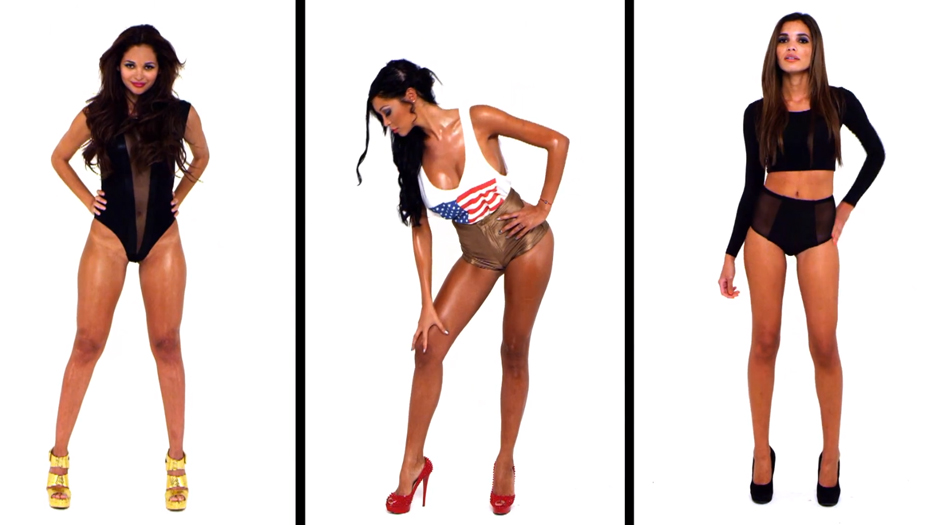 After two silent weeks without any Videodrome I'm back on the front desk with a selection of new, cool music videos from around the globe. Enjoy audio-visual highlights from the likes of Julia Holter, Dnte, Young Wonder, Beacon and many more below.
#1 Julia Holter – "World", directed by Rick Bahto
Los Angeles singer-songwriter Julia Holter has just announced the release of her third album Loud City Song to be released later this year. She's already teasing it with this release of a beautiful new video. In a class of her own.
/
#2 Beacon – "Drive", directed by Will Joines
Brooklyn duo Beacon are obviously working on the future of R&B pop. This track is off their recent debut album The Ways We Separate out via Ghostly International.
/
#3 Bipolar Sunshine – "Rivers", directed by Greg Walsh
Known for their stellar remixes for Ellie Goulding and Lana Del Rey, new British band Bipolar Sunshine have just published the video for song "Rivers", off the upcoming debut EP Aesthetics.
/
#4 Dnte – "Translucent", directed by Klubicki
Hungarian-born, Germany-based producer Dnte dropped the video for "Translucent", taken from his Moments EP.
/
#5 Valentina – "Ladders", directed by Ben Reed
Valentina has unveiled the video for "Ladders" from her recently released EP Wolves. Directed by Ben Reed, the clip is a futuristic lo-fi affair.
/
#6 Young Wonder – "Electrified", directed by Brendan Canty & Conal Thomson
Irish electro-pop duo Young Wonder share visuals for latest single "Electrified" from their recently released EP Show Your Teeth.
/
#7 Touch Sensitive – Pizza Guy, directed by Entropico
A new one from Australia's finest nu-disco purveyors Future Classic. I really can't stop listening to this Touch Sensitive track.
/
#8 Keys N Krates – "Treat Me Right", directed by Ohji Inoue
The song is two months old, but these chill trap producers have just made their video for this popular track, "Treat Me Right" which is full of awesome, animated covers.
/
#9 Anton Zap – "Water", directed by Ernest Yakovlev
Theo Parrish meets Actress… From Moscow with love. Out via Ethereal Sound.
/
#10 Make The Girl Dance featuring YO Majesty – GIRLZ, directed by Pierre Mathieu
Je kiffffffffffffffffffffe grave.
Counting With Roosevelt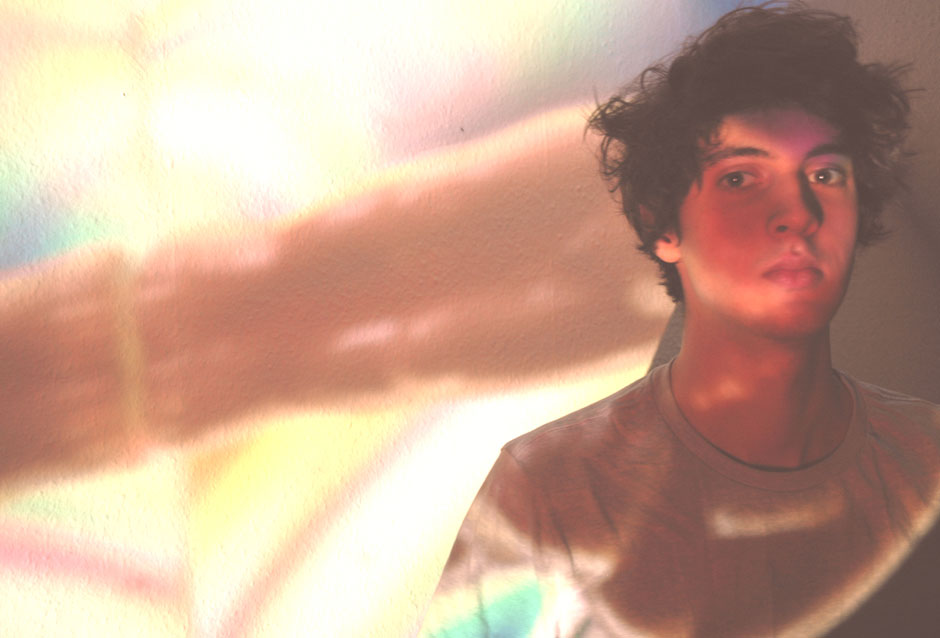 Roosevelt is a young musician and producer from Cologne (recently transplanted to Berlin) whose debut solo EP of sunny synth pop will be released in May courtesy of the Greco-Roman label (you might have heard of them, they've released records by Disclosure and Joe Goddard, amongst others). His new track "Around You" recently found its way into our EB Favorites of the Week, and he'll be playing alongside Karin Park and Lana Del Rey at our festival in Prague on April 13th. We asked to get his digits and here's what he said…
1 memorable line in a film or song:
"Look, if you had one shot, or one opportunity/To seize everything you ever wanted in one moment/Would you capture it or just let it slip?"  – Eminem "Lose Yourself"
2 decisions I regret:
– to carry my Juno 60 to every gig
– to play that one gig last year without it
3 people that should collaborate:
Jacques Renault, Mickey Moonlight, Joakim
4 things I haven't done yet:
– replaced my DJ headphones
– find the person that stole them at my last gig
– start The Wire
– finish a remix
5 things I used to believe:
– I don't ever need a bed
– John Lennon was the best Beatle
– The Hobbit is going to be a great movie
– Things used to be in black & white
– I will never move to Berlin
6 hours ago . . .
I was sitting on a chair, in the sky (partaking in the miracle of human flight)
7 records everyone should own:
The Notwist – Neon Golden
Arthur Russell – Calling Out Of Context
Fleetwood Mac – Rumours
Supermayer – Save The World
Talking Heads – Remain In Light
Paul McCartney – McCartney II
COMA – In Technicolor
After 8 p.m. . . .
I will start to answer my phone
My 9 lives . . .
Vacation
I wouldn't touch it with a 10-foot pole:
Vinyl~
Roosevelt is on tour now. Catch him at one of the following dates:
Mar 09 Berlin, Stattbad Wedding (DJ set)
Mar 08 Darmstadt, Blumen Festival
Mar 10 Amsterdam, Where The Wild Things Are Festival
Mar 22 Aschaffenburg, Colos-Saal
Mar 23 Brussels, Bazaar (DJ set)
Mar 29 Paris, Social Club
Mar 30 Hamburg, Molotow
Mar 31 Rostock, Kommt Zusammen Festival
Apr 05 Berlin, Festsaal Kreuzberg
Apr 19 Prague, Electronic Beats festival
Totally Enormous Extinct Dinosaurs – Interview
We sure do love Totally Enormous Extinct Dinosaurs and we were very excited to see him play in Zagreb a couple of weeks ago. Propulsive beats covered in sticky audio jam, the music of Orlando Higginbottom is almost impossible to resist. He also was kind enough to give us five minutes of his time, just before he hit the stage in Zagreb to answer our questions.
What were you doing before becoming a Totally Enormous Extinct Dinosaur?
I was DJ'ing and making music, but quite different music. I was making Drum'n'Bass and Hip Hop and I got bored of that and wanted to do something, that wasn't being a DJ. I wanted to do something rediculous, so I decided to become a Totally Enormous Extinct Dinosaur.
Is TEED a festival or a club person?
At the end of summer I've had enough of festivals, but I'm looking forward to next year. It's like I couldn't do them all year, but I like both.
What is worse – not getting payed for the gig or having a lousy soundsystem?
They're both pretty bad, but bad soundsystem is just terrible. You just don't wanna be there at all.
What's the story behind new track Dream On?
It was something I wrote just at the end of the main period, when I was writing my album, it was one of the last tracks I wrote and I just wanted to put out a track without any release schedule, without any press, nothing. I didn't tell anyone about it, just put it out for free. It was just nice, it was refreshing and easy, and I enjoyed doing that. In fact I'll sing that song tonight.
And what should we expect from a TEED show?
All my singles, that I've released, and lots of new stuff from my album. The whole variety of the music, that I've made.
Totally Enormous Extinct Dinosaurs' 4Play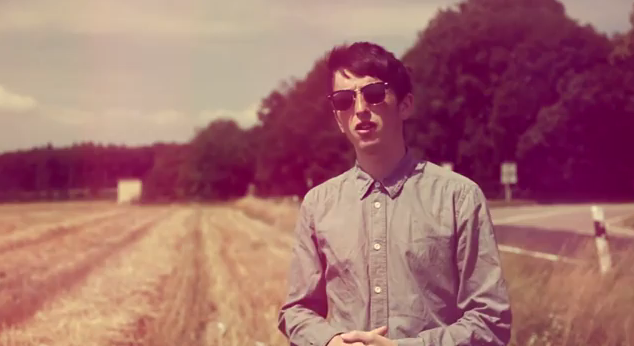 Just a couple of weeks to go before the Electronic Beats Festival rolls into Zagreb for a party of epic proportions. Alongside a headline slot by Digitalism, Róisín Murphy's DJ turn and the Scandi power-pop of When Saints Go Machine there will be a live set from Totally Enormous Extinct Dinosaurs who is one of our favourite young producers. First releasing music though Greco Roman – an imprint tenuously connected to Hot Chip, 2011 has been the year when this jungle loving, fancy dressing Englishman has really blown up – as amply demonstrated on this short Channel Four film that follows T.E.E.D from his Oxford home to gigs in Germany and beyond.
You can pick up tickets and more information to the festival here.
Stream Joe Goddard remix of T-E-E-D
T-E-E-D – Totally Enormous Extinct Dinosaurs. Not only is that probably one of the best production monikers we have ever heard, TEED, also makes some pretty amazing music. Even though he recently sold his soul to the devil, i.e he signed to a major label – Polydor no less, his move to the 'potential' mainstream has not diminished his abilty to craft a cheeky pop song with enough muscle to make it work in the club. His next single is 'Garden' and as well as whole host of re-mixers including Hackman and Soul Clap, Joe Goddard of Hot Chip – long associated with TEED through the Greco Roman record label has taken a stab at reworking 'Garden'. You can listen to the results below.