The Alphabet according to Brandt Brauer Frick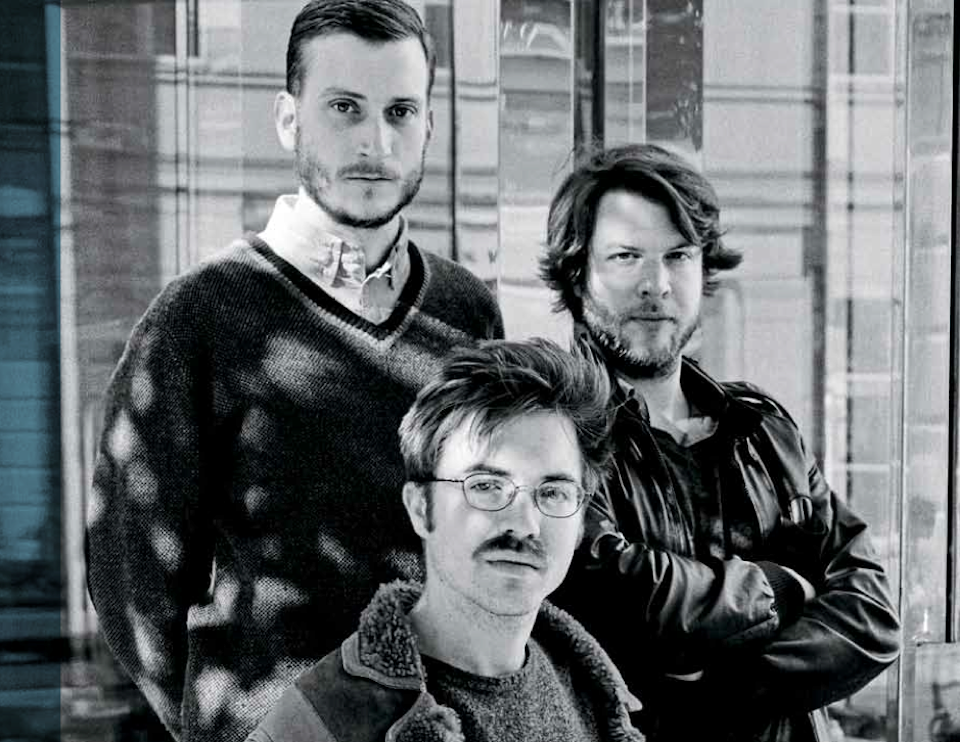 Brandt Brauer Frick successfully fuse electronic and acoustic sounds without the end product sounding like a forced marriage. And that's no small accomplish- ment, considering the sheer number of mismatched electronic-versus-acoustic failures we've had to endure in the noughties. Instead of attempting to recreate the conventional rhythms and sounds of electronic music, the trio has reinterpreted them with (predominantly) classical instrumentation to startlingly danceable results. Be sure to catch them live next Saturday along with Karin Park and Fil Lavin when Electronic Beats hits Montenegro!
A as in Arab Spring:
A new beginning can't take place without dealing with the ghosts of the past. Still, we see the Arab Spring as a big chance and it's good for set political structures to be rearranged—at least we hope it is.
B as in Johann Sebastian Bach:
On the ensemble version of "Bop" we include a hidden B-AC-H melody. (Think H as in B and B as in B-flat, like in the German system. And be aware that the melody may be transposed.) Whoever can figure out where it happens and which instrument plays it gets put on the guest list (plus two) for a Brandt Brauer Frick show.
C as in Counterculture:
Counterculture can't mean a culture that's always more authentic or more "real" than established or mainstream culture. Culture is all about expressing ideas and emotions, and people can find many different contexts to do that—also within established "high culture". We're very into pop music and would avoid calling ourselves countercultural. However, with our ensemble, we've created something you'd normally only find in wellestablished, state-run institutions, like symphony halls or opera houses (at least in Europe). This year, we've really had to learn a lot of things the hard way.
D as in DJ-Kicks:
All in all, a great series. We're on !K7, so we're lucky to always be able to steal a new DJ-Kicks from their office when we swing by. Recently, we've been enjoying the Motor City Drum Ensemble, as well as the new Scuba release. Watch out for a Brandt Brauer Frick mix in a year or two . . . or three.
E as in Ego:
We have big ones—we love what we do.
F as in Form follows function:
We're not the best musicians to ask about functional music. We love things that are unpredictable and go beyond mere functionality. We also believe that most people on the dance floor want drama and surprises, not just something that serves a predictable musical function—at least in the techno sense.
G as in Growing up:
. . . is probably the most fundamental part of life. If you actually feel like growing up when you get old, you'll have more fun in life (partly taken from The Teachings of Buddha found in our hotel).
H as in Heroes:
Steve Reich, Iannis Xenakis, Theo Parrish, Matthew Herbert, Jeff Mills, Robert Hood, Herbie Hancock, John Coltrane, 4Hero . .
I as in ID:
We appreciate the idea of a world in which no identification papers are needed.
J as in John Cage:
No need to talk too much about Cage; everybody else does so enough already. But unlike to many twentieth century composers, he had a great sense of entertainment.
K as in Kling Klang:
Kraftwerk's studio. Their pioneering use of electronic instruments is impressive. We have probably a tenth of the equipment they have, but we don't feel like there's anything missing from our collection. Musically
it seems like we pretty much do the exact opposite of Kraftwerk: we make electronic music that's warm and dirty instead of cold and clean.
L as in Live electronics:
We only use basic electronics in our live set as a trio: a Nord Wave keyboard, Roland V-Drums and a Korg ESX-1. We don't know much about live electronics—it's much easier for us to explore mic'd acoustic instruments.
M as in Mr. Machine:
We found his bones in our garden. It appears that he was some sort of pre-industrial robot. Our experts are still not sure whether he was originally a man or a machine.
N as in New world order:
Who are we to know what the future holds? We only want a world with great music.
O as in Open source:
When it comes to the basics, we consider music history to be open source. New music is never about inventing something from nothing, but rather about composing it from certain preexisting elements. Playing a chord on a piano is not essentially different than sampling; it's all been brought to you culturally and historically. Nobody should consider their music their own "property"—and that's the great thing about music.
P as in Pornography:
A guy and a girl are having sex. Suddenly, the guy freezes while they're doing it doggy. The girl's like, "What's up? Keep going, I need more!" He responds: "This is a new technique I found online—it's called 'buffering'!"
Q as in Quo vadis, classical music?:
Obviously, some amazing classical music will be around for a long time and remain relevant. Unfortunately, very few people are aware of the music that's written for classical instruments these days. Most of it is trapped in academia or stuffy old institutions, so it's hard not to be pessimistic about its future. There are only a few composers living today that still inspire us.
R as in Remixes:
Technically speaking, we tend to "reinterpret" instead of remix because we use little or nothing of a track's original samples. It's a cool process, because sometimes confronting foreign musical ideas lead us to things we otherwise would never have explored. Often it shows us where our own music could go in the future.
S as in Supernatural:
We usually experience the supernatural onstage. Not like ghosts and spirits, but rather like a single unifying feeling that brings together the whole room and everybody in it. One of the best moments of being onstage is when our entire ensemble feels like one big machine.
T as in Terror:
If you really want to freak out, listen to Rotterdam Terror Corps! Certainly better than real terror, but still hard to take.
U as in Underwear:
We wear it. Right now things aren't easy because we're on tour in the U.S., playing up to ten gigs in a row, and flying almost every day. We need fast laundry service . . . but it doesn't always work out.
V as in The Velvet Underground:
The Velvet Underground was an amazing band and show that you don't need much technique when you have something to express. Rock and roll! Heroin!
W as in Wimps
. . . should leave us alone.
X as in Xylophones:
We especially love the xylophone's big brother, the marimba, although its character is so strong that we can't use it for every piece. Also, it takes up a lot of space. But when used correctly, it's magic. We probably have one of the best marimba players in the world in our ensemble, the fantastic Mr. Matthias Engler.
Y as in Yawn:
We yawn when we're asked whether we make a fusion of techno and classical music. Who cares?
Z as in Zen:
Watch out for our upcoming Ninja Tune release, catalogue number beginning with ZEN . . . It's a remix we did for Amon Tobin. ~
Photo: Jan Brauer, Paul Frick, and Daniel Brandt, photographed by Hans Martin Sewcz in Berlin.
–
This text appeared first in Electronic Beats Magazine N° 28 (2011). Read the full issue on issuu.com:
"In terms of freedom, more was possible": Hans Ulrich Obrist talks to Carsten Nicolai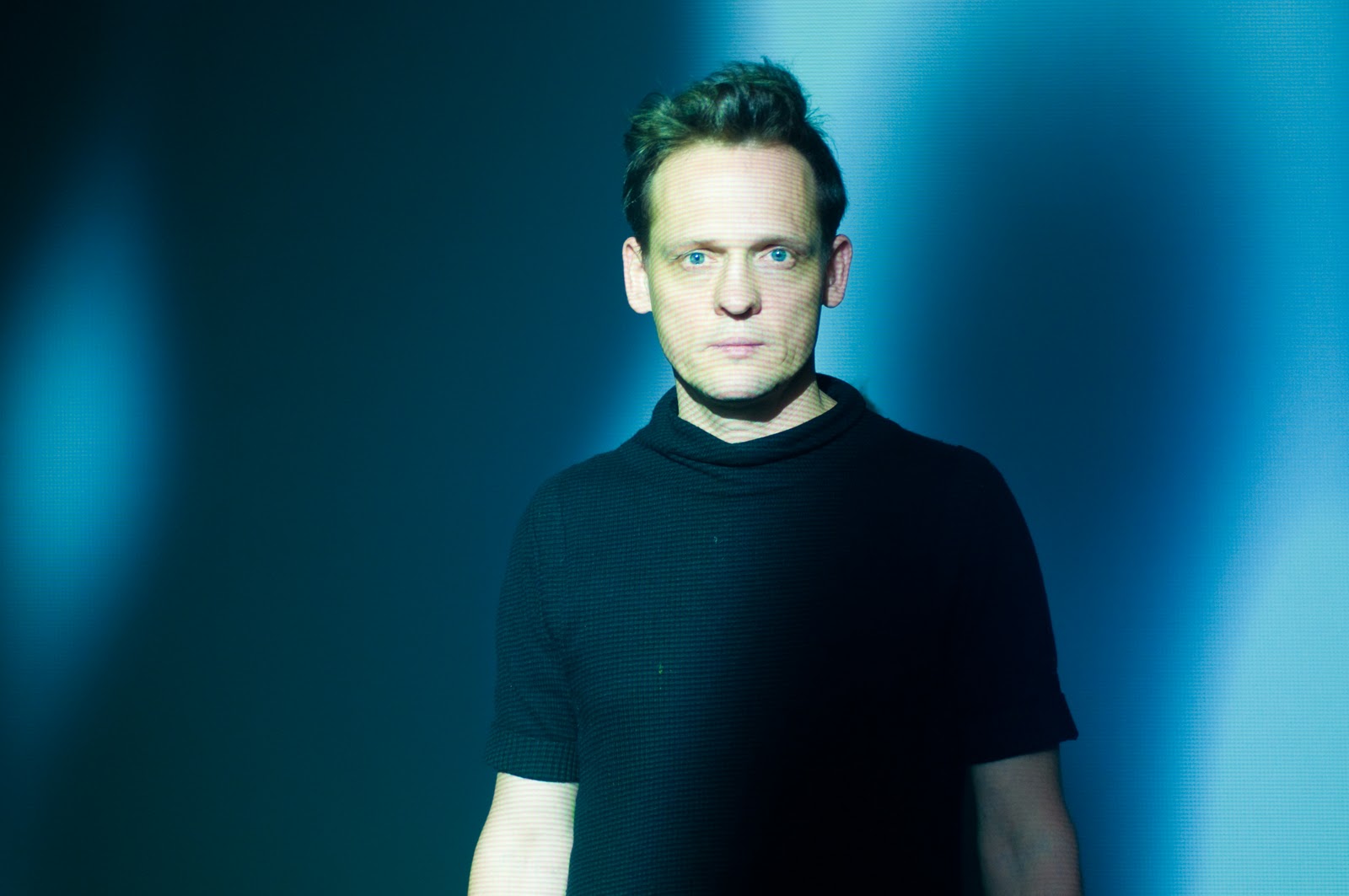 Tonight, Carsten Nicolai and his brother Olaf will be performing a DJ set following a special presentation of the works of Alicia Frankovich. For more details, email adelayawitz@gmail.com.
Across the artificial divide separating the worlds of music and art, Carsten Nicolai, aka Alva Noto, is known for an aesthetics of precision: the form of the artist's stripped-down sound and design installations often follows a scientific function, playing with and altering viewers' audio-visual perceptions—from the documenta in Kassel and the Venice Biennale to the Guggenheim and Tate Modern. As a musician and co-founder of the legendary Raster-Noton label, Alva Noto's unmistakable brand of glitchy and futuristic groove has also left a lasting mark on both minimal techno and electronic music's more experimental sub-genres. Unsurprisingly, the artist seems as at home remixing Björk (via Timbaland) as he is collaborating with Ryuichi Sakamoto or Blixa Bargeld. Curator Hans Ulrich Obrist met Nicolai in his Berlin studio to find out more about the sounds of science, understanding the elegance of machines, and what it meant for a generation of artists from the former East Germany to come of age while the world of their youth disappeared.
Here we are in your studio at 3:56 a.m. on the eighteenth day of the seventh month in the eleventh year of the third millennium … It is indeed what some people might call an "unchristian" hour to conduct an interview. I'm looking at a flame, which seems to be part of your installation. The whole thing looks like it's about to explode, but it couldn't possibly …
Yes, it will explode, but it will do so in a controlled fashion. Here's what you're looking at: the flame is being sent through two glass pipes which are filled with propane gas. Due to the ratio of gas to oxygen, the flame increases in speed and, eventually, causes a rapid explosion when it has accelerated faster than the speed of sound, which is 334 meters per second. I'm creating a sonic boom—you're looking at a sonic boom machine.
Have you ever exhibited this piece?
I've shown it two or three times. But as is so often the case with installations which have incredibly simple functions but are extremely difficult to control, I'm constantly rethinking its construction and coming up with new ways to improve it. That's why it's back in the studio, but I'll be showing it in New York in September. I've already made some small improvements, details really …
It's the same process as with an inventor.
Some works are just never really completed, but instead are constantly being reworked and augmented. I think that's often a result of being confronted with new conditions for presenting a piece—having to use new materials or a different space.
And after an explosion the installation is, what, charging?
Yes.
Have you timed how long it takes for the installation to charge before it can produce the sonic boom?
It takes around four minutes for the tubes to be filled up with gas, and then the explosion itself … well, you'll see. It'll happen any moment now.
[A swooshing sonic boom resounds from the glass tubes]
Wow, that's incredible, just incredible. And it's over now?
Yes, but it can be rigged to charge back up and happen over and over again, continuously, on its own.
A cycle, so to speak.
You got it. It operates itself, as long as there's enough gas.
I can't imagine a better way to begin an interview than with an experiment.
[Conversation moves upstairs to a more private part of the studio]
I see you have lots of books here.
Some—that's my library I tend to look at regularly. Downstairs in the studio is my research and record archive. The books I've amassed over the last twenty years or so: I have a small section for architecture, architectural theory, design, visual arts, photography, books on Japan, a science section, and then a couple of shelves of music history and theory. It's all material I tend to work with on a regular basis.
My archive and library aren't nearly as organized.
Well, that's why I try not to acquire everything I see. My library is not just an accumulation of objects and books; I really work with what I have all the time. That's why it's so organized …
[Pointing to a print] Is this a Beckmann?
Yeah, it's an original Max Beckmann. A friend of mine was actually responsible for doing some of the reprints and he gave me one as a gift—I guess you could call it a bootleg.
You don't hang so much stuff on your walls.
I need my walls empty to be able to work. When there's too much happening around me, I can't think. By the way, I've prepared some videos for the interview I'd like to show you.
Excellent, that'll allow us to delve deeper into conversation.
This is a short film on the syn chron installation I did in the Neue Nationalgalerie here in Berlin in 2005. It's a piece that reacts to the location it's exhibited in, and the fact that the Neue Nationalgalerie has glass walls on all sides allowed for it to be perceived differently depending on the time of day. It essentially consists of an automated forty-two minute cycle of light and sound, which is projected onto the skin-like surface of a crystal-shaped architectural body—the whole thing is certainly more impressive when it's dark outside.
I see.
At night, when the museum was closed, the installation reacted to movement and activity outside the museum by means of a microphone trigger attached to the glass window. What you're seeing here is a white laser, which was a special prototype produced by a company from Jena. It was pretty exciting to be able to use laser technology that very few people have access to.
You might call it laser-architecture.
Well, it's more of an architectural body that becomes an interface of light and sound. It's a space that's defined by its surface.
Your workspace here feels sort of like a recording studio.
It's important for me to be able to separate the different aspects of my work, to create some physical borders between the label, my music, the publishing company and art—even if they're occasionally combined in a sort of multi-media amalgamation like with what I just showed you.
This part of your studio in particular feels very hermetic and closed off.
This where I can really be alone. I have no telephone, little connection to the outside world and almost no distractions.
[pointing at studio monitors] These speakers look and sound incredible.
These are really special speakers produced by a small electronics company from Saxony, who had been making studio monitors even back in the GDR. What's really amazing about them is that the tweeter, which is responsible for the mid and high range frequencies, is located in the middle of the subwoofer, which produces all of the lower midrange and bass sound. Essentially, all frequencies are then projected on the same axis, creating this incredible sonic transparency; you can hear everything with amazing precision. That's why I use them as my reference monitors—to be able to really hone in on the sounds I create. I use another pair of the same speakers for installations as well. In terms of function, they're completely indispensible for what I do.
They're beautiful objects.
They usually come with wood paneling, but I've had them modified.
They're almost like sculptures.
I treat them like sculptures, actually. For one installation in particular, I'm only able to use this specific kind of speaker. In the piece Invertone I experiment with what's known as "phasing". It involves a continuous noise emitted from two speakers at inverted wavelengths. The result is that the sounds cancel each other out in the middle of the room, creating an immaterial membrane. In theory, that produces at least one point of completely dead space with no sound at all. I'm particularly interested in the idea of people moving around to find the point where the sound stops.
I think it's interesting that the technology you use in your installations is all produced in what was formerly East Germany—lasers from Jena, studio monitors from a small town in Saxony … it seems to correspond to a spirit of inventiveness and productivity that's often associated with the GDR.
Chemnitz, where I grew up, is—or should I say was—known mostly for textile production. It was a real industrial city, and I think it's had a really strong influence on me as an artist and musician.
Sort of like Ada Lovelace and the analytical engine?
Well, the first textile machines were basically mechanical computers, so in a way, yeah. The cartridge paper is basically a stamped series of patterned holes which function as the schematic representation for the patterns fed into and woven by the textile machines …
And that reminds you of your childhood?
Yes, and early adulthood. I remember sometime after re-unification, I wandered into one of those defunct factories and happened upon a massive collection of cartridge paper. There I found these remarkable patterns drawn onto this really thick paper. These were beautiful, sometimes simple, sometimes highly complex weaving patterns.
Do you still have them?
Yes, there are more than one thousand drawings that I have in my archive. I'm still waiting to incorporate them into my work in the future—it's sort of like a sketch pad, in a way.
Like Beuys' The secret block for a secret person in Ireland …
I can imagine making a book out of them. It's such a huge collection!
And what are the drawings like? Are they geometric?
Yes, very geometric and very beautiful. The industrial weaving machines produced these great abstract motifs—sometimes just huge ovals or other really simple forms. And because they were made bigger, they ended up looking like ornaments.
And you've always had them with you?
Yeah, I always have one or two lying around in the studio downstairs.
And when are they from?
The drawings themselves were done in the sixties, but I found them in the early nineties.
For me it invokes the history of the digital.
Sure, it's the history of ones and zeros. But to come back to Chemnitz and Jena: Historically, there's a huge concentration of patents that were registered in the area, which was the result of industrialization and the importance placed on technological advancement. I mean, in 1923 Chemnitz had the largest streetcar railway system in all of Europe, as well as the largest indoor swimming pool. It truly was the city of inventions and innovations.
So you grew up in an especially inventive atmosphere. When was the first time you went to a museum?
I remember going to the Chemnitz City Museum when I was a small child. I also recall that growing up, the most influential artist for lots of people around town was Karl Schmidt-Rottluff.
Really? An expressionist?
I grew up near Rottluff's birth house and some of his family still lived in the area near the old mill. I think the house is supposed to be turned into a museum.
And what about other influences when you were young?
I remember being particularly impressed by the hands of Rodin sculptures, as well as by Bauhaus. I lived on the same street as the big Pölzig factory, and across the street was this incredible villa that I only realized years later had been built by Henry van de Velde.
It seems like the twenties were culturally and financially the most prosperous times for Chemnitz, is that right?
Yeah, that's when Chemnitz grew the most, together with the industrialization. People called it the Manchester of Saxony. But I remember that whenever there was an official visit from a foreign president or when the city hosted any official event for foreign visitors, everything was fixed and renovated, at least superficially. It all became one big Potemkin village. That happened all over East Germany, really.
I conducted an interview with Ai Weiwei not too long ago and he told me that when the Olympics were held in Beijing, the government repainted entire parts of the city at night while everybody was sleeping. It also happened to Ai's mother's house—which he then took to repainting in the original colors.
Bold move.
When you mentioned Manchester before, I had to think of music. What was the music scene like in Chemnitz?
Well, there wasn't any state-sponsored music academy and you couldn't study it at university … But when I was growing up, the city was a real meeting place for autodidacts and creative types, plenty of "genius dilettantes"; basically artists and musicians who didn't care about reading notes or classical training. The local band AG Geige was maybe the best example—they really represented the avant-garde even though they were on a label … which was pretty rare for anything that strange coming from East Germany. I actually co-run the Raster-Noton label with two of the band's former members, Frank Bretschneider and Olaf Bender. AG Geige was probably the first multi-media project that I was aware of, which is pretty important if you consider the nature of my work. Back then, most of the bands in the area were playing punk.
But eventually you ended up in Leipzig, right?
My brother was living there, and at the time, there were very few alternative exhibition spaces, and next to none where people who never formally studied art could show. Leipzig was an incredibly exciting place to be—almost more exciting than Berlin in some ways. There wasn't the same sort of subcultural phobia that there´was in Berlin, no extreme fear of the fringe on the part of the authorities. In terms of freedom, it just seemed like more was possible.
Talking about the past from the vantage point of the present reminds me of a piece you've been working on for years now, called Future Past Perfect.
This is a long-term film project and screenplay composed of single scenes shot one at a time, one each year. Conceptually speaking, each film is composed independently without any explicit connection between them. Ultimately, I'm interested in what kind of larger picture these films produce when I actually do put them together; what kind of story gets told when you have no consciously overarching narrative.
It seems like you expect something to be revealed. What do you think the larger picture will be?
I think it'll only be possible to know when it's done. It's a bit like building a sculpture without having access to it in its entirety.
That reminds me of Borges' description of a collection of disparate pieces of his own work as a form of self-portrait, like in Dreamtigers.
I think there's lots of truth in that idea. I'm fascinated by the idea of pieces that are made over a really long period of time. I originally studied landscape architecture and the things I learned how to design were never things I would end up getting to see to completion. As a landscape architect, when you're designing parks or gardens with special tree arrangements, you never actually get to see the finished product. The park and garden craze of the nineteenth century in Germany, for example, only really grew into maturity and reached its true manifestation in the thirties, interestingly enough. You have to be able to think and design beyond the limits of your own lifespan.
Have you ever designed a park or garden like that?
I've designed plenty of things as a student but was only involved in the realization of one project, a so-called tree pyramid, where one tree is planted on top of a grassy, pyramid- shaped hill and then other trees are successively planted around it. Eventually the pyramid gets bigger and bigger while at the same time actually growing inwards.
And that got built—or rather, planted?
Yes, on the grounds of an old castle in Mecklenburg, not too far from Berlin.
Let's talk about your new album Univrs for a moment. The music is simply remarkable; the level of precision involved in crafting the individual sounds and arranging the rhythms is astounding. There's something unrelentingly futuristic about what you do, and even though the blips and noises you use are unconventional, the tracks still manage to groove so heavily.
The album is the follow-up to my Transall series, along with Transform, Transvision, Transspray, and Transrapid. It was released in late October this year. One of the basic ideas behind my identity as a musician and producer under the pseudonym Alva Noto is the concept of transformation. I wanted to take the sounds and the scientific knowledge behind audio experiments and combine it with more popular creative musical impulses and rhythms. Essentially, I'm interested in adapting sounds that aren't just avant-garde but rather exclusively science-related to the popular context. I think combining what I do as a visual artist with what I do as a producer allows me to dig deeper in dealing with technological transformation. It's a common theme in my work to infuse things, particularly machines, with creative functions they otherwise wouldn't have … Like turning a television into a generator of creative output instead of a mere receiver and transmitter of predetermined content and information.
Like a Samsung refrigerator that tells you what you have to add to your shopping list; a "smart fridge" …
Well, that's the more humorous and classically futuristic version, where the machine works with you on a more personal level, like an assistant or a butler. But I really think that we're constantly being confronted with two basic tendencies of ontological transformation: On the one hand you have phenomena like synchronized diving, where humans spend incredible amounts of time and energy in order to mechanize a given action. There, the goal is synchronicity, to be as machine-like as possible. On the other hand you have the human desire for machines to become human …
It seems like a fundamental desire for us to want inanimate objects to spring to life. Or rather: for robotically animate objects to regulate their own functions.
Yeah, as if we sense the need for the machine to express itself in some way. Clearly, we want machines not only to become human, but also, in doing so, to expose their own imperfections. Those longings go hand in hand—they're part of the human condition. ~
Photo 1: Carsten Nicolai, photographed by Sebastian Meyer in Tokyo.
Photo 2: Carsten Nicolai, syn chron, 2005. Interior view of installation at Neue Nationalgalerie, Berlin, Germany.
Photo: © Uwe Walter. Courtesy: Galerie Eigen+Art, Berlin/Leipzig and The Pace Gallery/VG-Bildkunst
Thomas Demand recommends <em>Kraftwerk 3D</em>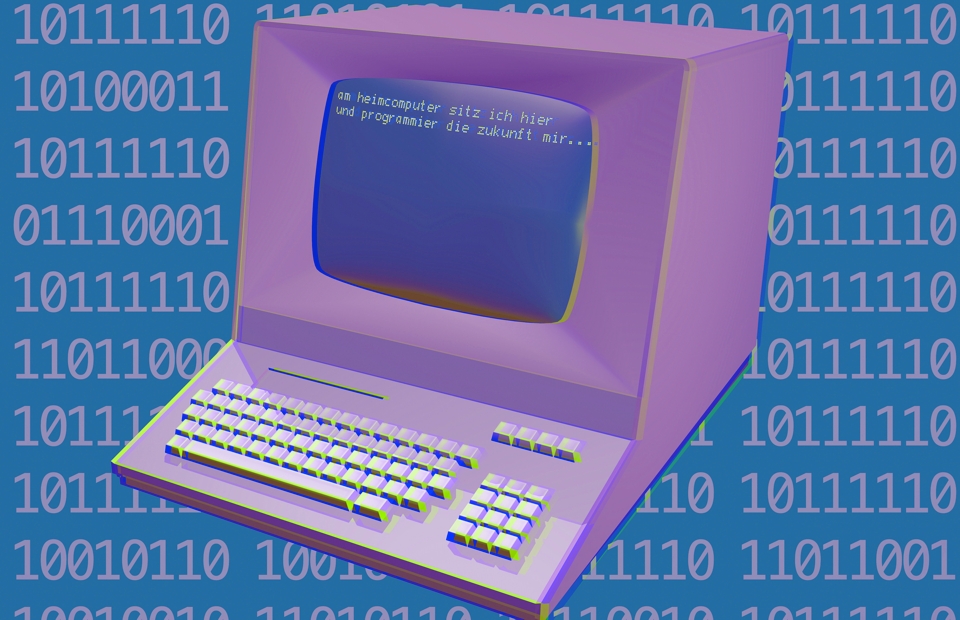 Whenever you talk about art, you have to consider that one of its main goals is to create a form for a given content, and that the content might actually have been integrated into the work while conceiving of the form. A critic has to ask himself, "What kind of process led to the result?" Posing that question is far more important than trying to interpret the "meaning" of the work. Of course, this applies to music too. So when talking about Kraftwerk, I think it's important to describe how they actually do what they do. By staging their live show in a visually stunning 3D format, the band have introduced a new dimension to live entertainment. The question is: how did they do it? One thing's for sure: they've successfully transposed their classic video projections into 3D with the same intellectual and aesthetic precision with which they initially converted their music to image.

In the last issue of Electronic Beats Magazine, Brian Eno does a great job of describing the importance of artists sticking to specific ideas and themes: "You see it over and over again that good artists end up coming back to the same ideas they've always worked with. And with every year that goes by, they get better and better at understanding the chemistry between these ideas." The real progress in Kraftwerk's body of work lies in their unwavering focus. For example, when they played "Trans Europa Express" during the first live 3D performance for the opening of the exhibition in Munich, they left out the verse about David Bowie and Iggy Pop. You could call that a maximal reduction. By leaving out what's "dated", Ralf Hütter successfully updated a classic tune with minimum effort.

Spectators often wonder why artists work on variations of previous pieces instead of coming up with new stuff all the time. I think they don't understand that artists probably aren't interested in constantly jumping from subject to subject. Exploring the details and patterns of a world you've created yourself can be much more satisfying than creating entirely new ones and then leaving them shortly afterwards. And if you're paying attention, you'll notice the progress that comes with an artist's focus over the course of time. Personally, I've always mistrusted artists whose erratic shifts in direction become so predictable—perhaps with the exception of David Bowie, Marcel Broodthaers and Konstantin Grcic. True mastery comes from working with a given motif over years and years, if not decades. And Kraftwerk shows why that's so important. In my opinion, their focus was an important factor in their first five albums becoming part of the canon of pop and electronic music.

Kraftwerk 3D documents both the exhibition and the preparation for the live shows in Munich, and it's surely a must-have for die-hard Kraftwerk fans. But it's also interesting for the rest of us, because the artwork presented here is timeless.

On paper, some of my favorite images are those that have yet to reach iconic status—unlike the Autobahn cover or the radioactivity symbol. For example, I particularly like Kraftwerk's visualization of the song "Showroom Dummies". There's one double page image of a cracked showroom window, followed by another double page of the showroom dummies escaping to freedom—all dressed in beautiful black shoes and black suits. Or take the imagery for the song "Computerwelt", almost all of which has a numerical background layer of code. In the foreground sits a very old-fashioned pc, visually disconnected to the numbers and without any characters on the keyboard. Even though it looks stiff, it has impressive depth in 3D.

Which brings me to my next point: In 3D reproduction, the book's most intriguing images are those that move away from a certain photo-realism. It sounds paradoxical, but the more graphic and twodimensional the images are, the more effective they become in 3D—not only on the page, but also live. At the concert this was especially impressive during the performance of the track "Numbers", when the various patterns of pixelated numbers race from the stage's backdrop right up to the spectators' faces. Kraftwerk have definitively set a visual benchmark with the programming of their 3D sequences, and even though the book is more like a roadmap than the real landscape, it remains an important documentation of the band's reclamation of their cutting-edge status and role as musical and visual pioneers. This is a picture book in its purest form, and the particular charm of Kraftwerk 3D lies in its visual details: its complete lack of text, intentionally clumsy 3D renderings and pale coloring—as if less saturation lowered production costs. In that sense, it's also an excellent example of "German humor". ~


Thomas Demand is a German sculptor and photographer. He currently lives and works in Berlin and Los Angeles, and teaches at the University of Fine Arts, Hamburg. He is perhaps most well known for making photographs of three-dimensional models that look like real images of rooms and other spaces. His work is included in numerous worldwide collections including New York's MoMA and Guggenheim and the Tate Collection, London.