Editors' Choice: November 15th, 2013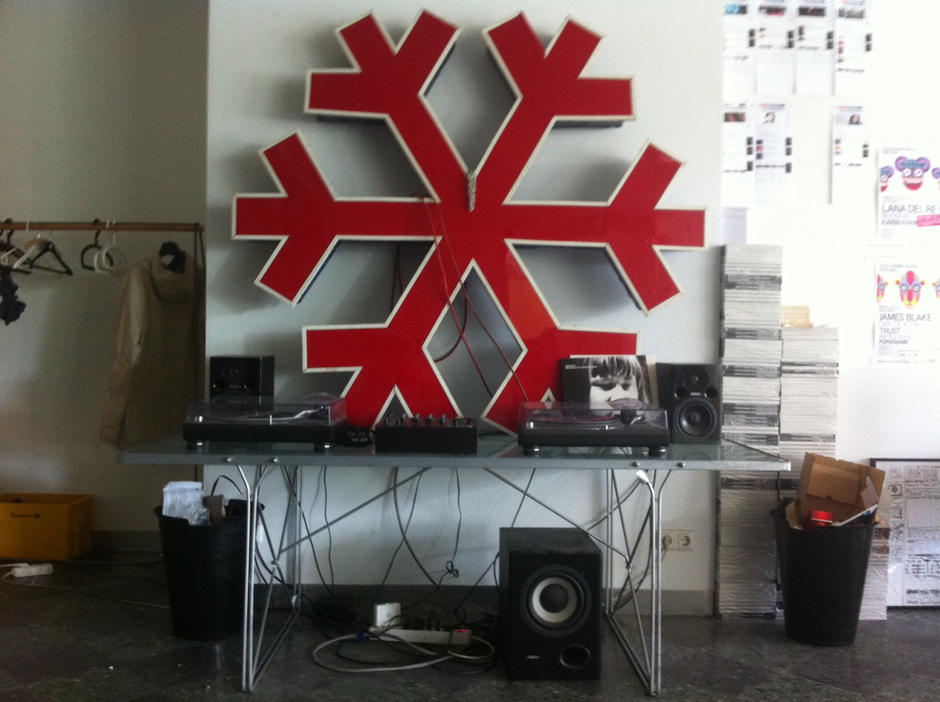 Rather than operate as a music news source, Electronic Beats operates as a music information source. We want to share with you; we want you to know what we're hearing, what's reverberating our cochleas and sending broader vibrations throughout our bodies, and by extension our audio-addled souls. Down with that? Welcome to Editors' Choice.
Lisa Blanning (Online Editor)
DJ Nigga Fox – "O Meu Estilo"
The kuduro producer and DJ has shown up in Editors' Choice before and this is far from a new release. But something's been nagging me since I saw his set at Unsound recently. Someone (I can't remember who) recently described this batida sound as a cross between grime and trance, which is kind of true, but—finally connecting the dots—to me it conjures up the the dirty Dutch house offshoot of bubbling—whose proponent Anti-G was a small obsession of mine a few years ago. Now I need to talk to a musicologist to parse the differences between batida and bubbling.
/
Louise Brailey (Deputy Online Editor)
Divvorce – "Vanessa (A Dreamer)"
Fifth Wall co-founder Divvorce—who we interviewed alongside Hound Scales back in August—chalks up the Brooklyn label's ninth release with Vanessa (A Dreamer). A-side "Wander 7" is a piece of molten electro which whirls ponderously across the stereo field while "Roquentin's Release" perfects a kind of warehouse concréte, all ominous rumbles and trebly, granular ephemera before piston-like drums thunder their syncopated, colossal two-step. The latter is stretched well beyond its elastic limit by Fifth Wall regular Physical Therapy, who refashions it into a piece of doomy, piano-accented disco. Can this label do no wrong? Seriously.
/
Moritz Gayard (Online Duty Editor)
Death Grips – Government Plates
Another real deal from the Death Grips. Yesterday, they flooded the interwebs with fifteen new videos in fifteen minutes. What's more, they dropped their new non-Sony album as a free download.
/
Daniel Jones (Contributing Editor)
Soupcans – Parasite Brain EP

Scuzzy garage punk dominates me a lot more in the summer than in the chilliness of autumn, when I'm much more inclined to lie around in my own grunge than cut loose and thrash. Soupcan's latest EP Parasite Brain is just hitting far too many of my buttons to ignore, however. There's traces of Arab on Radar and early Devo, and you could drop buzzwords like 'lo-fi' 'til the sun comes up, but Soupcans is clearly not music meant to be approached with tweezers and a microscope. Turn on record, turn off brain, and let your limbs writhe.
Million Brazilians – "Untitled IV"
Speaking of sounds that haven't entered my ears in a while, here's a new track from Portland tribalists Million Brazilians. I last ran into these kids in LA around 2009 and fell in love with their sloppily hypnotic rhythms, but it's been a while since I've looked them up. This one's off their new LP Wet Dry Jungala, which I'm very much looking forward to receiving.
/
Jannik Schäfer (Social Media Editor)
King Ara – "Who The F**k You Talkin' To?"
This debut single by the completely unknown singer-songwriter and producer King Ara is fabulous. Make sure to check out the video compiled form the classic seventies cartoon Fritz the Cat. Good work King Ara, looking forward to more!
A Tribe Called Quest – Midnight Marauders Twentieth Anniversary Mixtape

I've listened to this thing three times front to back in one day. Exquisitely mixed and well put together. Be you a hardcore Tribe fan or a complete unknown to the ways of one of hip-hop's greatest trios, this one is worth listening to.
/
Read previous editions of Editors' Choice here.
10 x 4 – DJ Marfox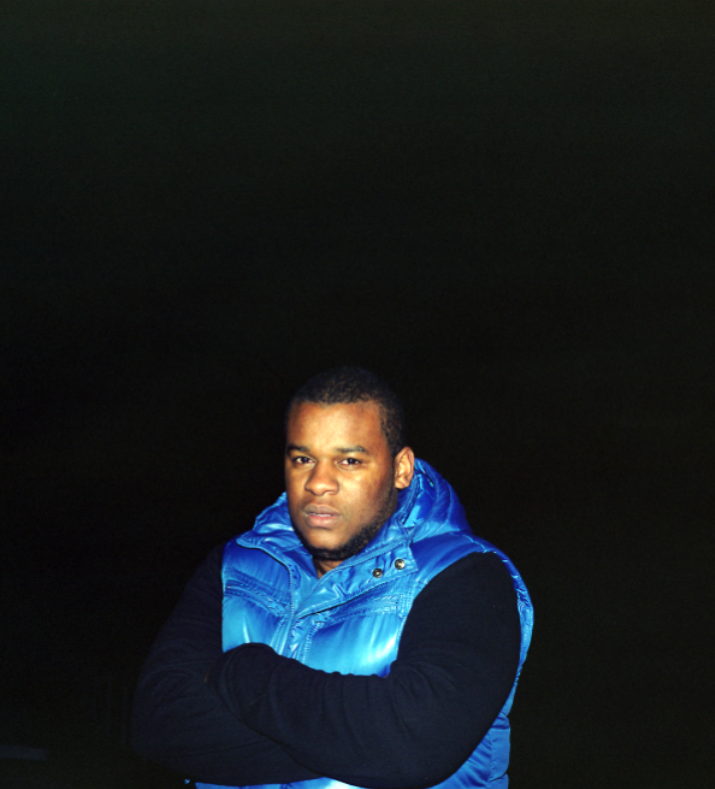 DJ Marfox is fresh out of Lisbon and has just helped to usher new label, Principe, into the world. With the Photonz as label mates and the backing of local record shop Flur and booking agency Filho Único, Principe is promising big things. From african-inspired percussion workouts to the deepest of house jams, it's all fair game. Check out Marfox's Eu Sei Quem Sou EP at the bottom of the page.
Favourite part of the day to create?
I don't have a favourite part of the day per se. There's moments in which a simple click or a good sample transforms me entirely, be it morning, afternoon or night.
Most influential person?
The person who influenced me the most to become a DJ was a cousin of mine, to whom I have a lot of respect and admiration. I must have been 4 or 5 years old and watched amazed him spinning music. When it comes to becoming a producer (Kuduro beats or 'Batidas') who influenced me was no doubt DJ Znobia, DJ Nervoso and DJ N.K.
First musical love?
Tony Amado 'Gato Preto' – Kuduro By Angola (1993)
Last musical love?
DJ Nervoso 'Makexe " – Kuduro By Lisbon (2011)
One thing you cannot live with out?
Besides Music, obviously, I'd say the ambient and climate of Lisbon. I'm very much attached to this city, although I love to travel and meet other places and cultures.
One thing you would live without if you could?
If I could I'd clearly choose to live without the bankers, economists and politicians. Unfortunately they keep dominating the world and spending in great fashion, and even if they keep denying and not believing, the ones that always end up paying for the errors of those sectors is the poor old People.
Favourite instrument?
I'd say I don't have a specific favourite instrument. But I like to listen to an exciting percussion in a track – congas bongos, rumbas and marimbas.
Your biggest break so far?
For me I don't consider that there might be a 'break' more exciting than others, all of them together have the same power and have the same effect, what really gets me excited is to know that after a DJ set, be it in Portugal or abroad, people approach me in the end and thank me for the music and the moment spent, that shows respect and that's the thing that truly gets me going.
Eureka moment?
My Eureka moment was the launch of my first EP "Eu Sei Quem Sou" by Píncipe label, they gave me precious advice and believed in me and in my work since 2007. It took a while to get it fully ready for release but now it's on the market, honestly it was a childhood dream that became true.
Biggest surprise?
It was back in 2007 when I met the now founders/managers of the label Príncipe. I remember that day vividly in which they approached me and told me that my music was not only ghetto and of the suburbs music but really a music to the world. That I should believe in what they were telling me and that they would work for me to become a better artist.
Love of your life?
My family.. I'm not saying that other families aren't good but I think that mine is the best of all. They give me support and much unconditional love, giving me the strength to believe that if it is in music that I'm happy and feel good, then I should carry on and no matter the difficulties that I may be experiencing now or may go through in the future I must never give up as we always gotta think positive and always think that tomorrow will be better that today.
Secret tip?
My secret tip is the love, passion and much dedication for what I do.
Favourite Tumblr?
This.
A place to create?
In my bedroom, which I share with my brother, who is my accomplice of many years.
Last thing that inspired you?
I use everything as a form of inspiration but the last thing that hit home, really, was music from India.
Buraka Som Sistema second album on the way
Buraka Som Sistema have wrapped up the recording of the second album – Komba. Komba is an Angolan ritual which is held seven days after someone has died where friends and relatives gather to drink and eat the favourite foods of the departed and share stories. Written over the last 11 months following a lengthy three years on the road promoting their first album Diamond, Komba looks set to showcase Buraka Som Sistema's blossoming from agit-producers of kuduro into a fully fledged live-music dance-machine.
You can also catch Buraka Som Sistema when they play at the Electronic Beats Festival in Budapest on October 28th – more details soon or check back here.
Tracklist
01. Eskeleto feat. Afrikan Boy
02. Komba feat. Kaysha
03. Voodoo Love feat. Sara Tavares & Terry Lynn
04. Tira O Pe
05. (We Stay) Up All Night feat. Blaya & Roses Gabor
06. Hypnotized
07. LOL & POP feat. Blaya
08. Vem Curtir feat. Stereotyp
09. Candonga
10. Hangover (BaBaBa)
11. Macumba feat. Mixhell
12. Burakaton feat. Bomba Estereo (Bonus Track)