EB Radio Special: The Pearson Sound Megamix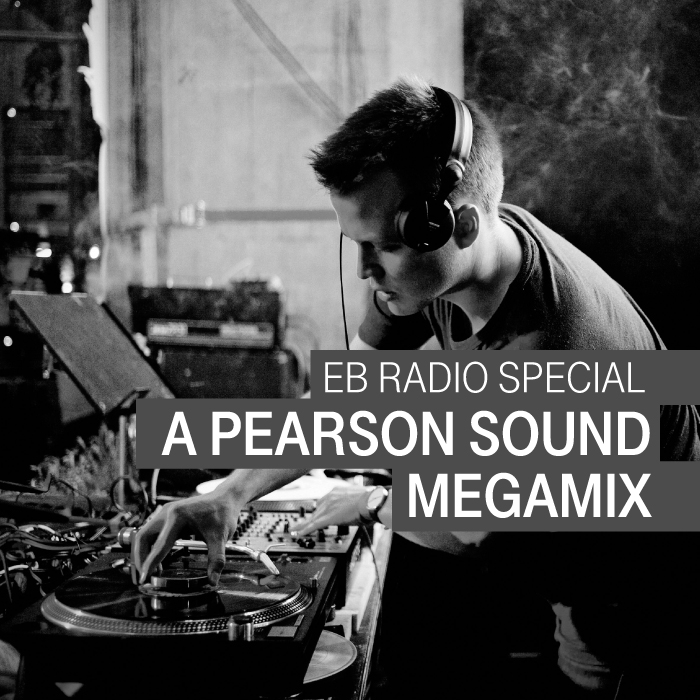 We compiled a megamix of 100% Pearson Sound tracks and remixes to honor the release of the Hessle Audio boss's debut album.
David Kennedy has never produced a track I didn't like. Over the past few years, I've amassed a collection of his 12″s under the monikers Pearson Sound and Ramadanman, as well as a number of records that he released on Hessle Audio, the label he co-runs with Ben UFO and Pangaea.
At this point I'd consider myself an ephebian expert on Kennedy's work, and I've developed a theory that explains why David's tracks are often very complex and hard to mix. I think maybe he, Pangaea, and Ben UFO practiced DJing so often that they got bored of mixing 4/4 rhythms and started trying to fuck with each other by making difficult tracks (except for Ben UFO, who only partook in the mixing of the tracks and not their creation). The intricacies of Kennedy's rhythms made it really hard for me to mix one Dave track after another for an hour straight, so please forgive the occasional awkward transition in this megamix. I made it with two turntables, a CDJ, nine 12″s, and one CD.
Tracklist:
Ramadanman – Core – Soul Jazz
Ramadanman – Humber – Apple Pips
Ramadanman – Revenue – 2nd Drop
Pearson Sound – Wad – Hessle Audio
Kontext – Plumes (Ramadanman Refix)- Immerse
Pearson Sound – Clutch – Hessle Audio
Pearson Sound – Work Them – Swamp81
Pearson Sound – Stifle – Hessle Audio
Sonarpilot – Voodoo Logic (Ramadanman Refix) – Sonarpilot Audio
Pearson Sound – Gridlock – Pearson Sound
Pearson Sound – Starburst – Hessle Audio
Hardrive – Deep Inside (Pearson Sound Remix)- Night Slugs
Ramadanman – Glut – Hemlock
Pearson Sound – Piston – Hessle Audio
Pearson Sound – REM – Pearson Sound
Pearson Sound – Power Drumsss – Hessle Audio
Ramadanman – Penn Hill – Unreleased
This is the third EB megamix. Click here to listen to our Soichi Terada megamix, and check out our Mr. G megamix here.
Listen to Rush Hour's Soichi Terada Megamix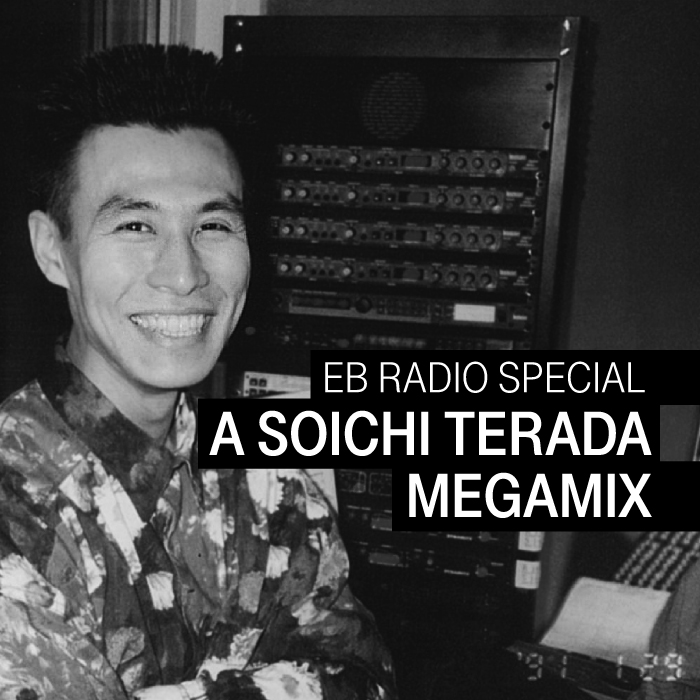 This is an anecdotal observation: over the past few months, an understated current has picked up, subtly but pervasively, the way water spreads. Slowly but surely, people have started talking about, posting about, and playing out tracks by Soichi Terada, a Japanese house producer who founded the label Far East Recordings in 1989. Terada's discography has been picked over several in recent months, first when Creme Organization reissued the Sunshowers EP with a few new remixes, then when London label Hhatri inaugurated its catalogue with a repress of The Far East Transcripts, and again this week with Sounds From The Far East, a collection compiled by Hunee and released by Amsterdam's prolific Rush Hour outpost.
The latter is our main subject here. We're pretty crazy about the 13-track compilation in this office, as is Hardwax stalwart and prolific DJ Finn Johannsen, who penned a recommendation of the double LP for the forthcoming issue of Electronic Beats Magazine. In fact, it feels like we just can't get enough of the guy's music, so we enlisted some fellows from Rush Hour to inaugurate our new EB Radio Megamix series with a set comprised entirely of Terada's top-notch jams. We have hosted megamixes in the past, like Darwin's all-Mr.G set, and we hereby vow to host more in the future.