EB Video Premiere: Islaja – "Siren Call"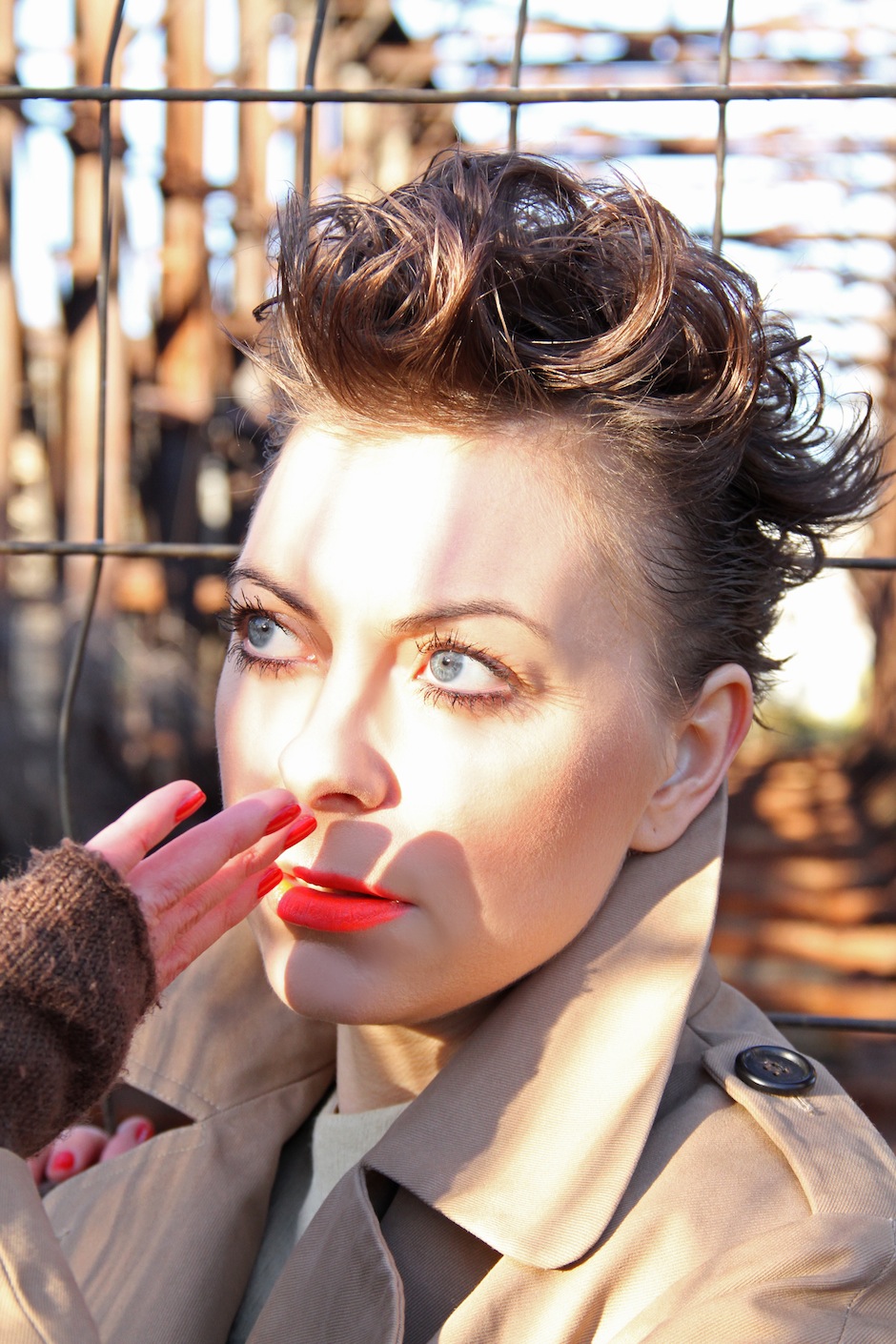 .embed-container { position: relative; padding-bottom: 56.25%; padding-top: 30px; height: 0; overflow: hidden; max-width: 100%; height: auto; } .embed-container iframe, .embed-container object, .embed-container embed { position: absolute; top: 0; left: 0; width: 100%; height: 100%; }
Islaja is the latest edition to Gudrun Gut's Monika Enterprise label, the Finnish-born producer and composer having swapped her folk background for idiosyncratic electronic pop. Currently based in Berlin, Islaja is embedded within a DIY scene here in the city, honing a unique sound that, to these ears, is quite unlike many other musicians—although listen closely and hear touches of Aerea Negrot in the studied quirkiness or, perhaps, a more surrealist Nite Jewel. Her sixth record S U U, which follows releases on Finnish label Fonal and Thurston Moore's Ecstatic Peace!, is due later this month and we're presenting the exclusive premiere of the video for "Siren Call". The drone of an accordion at the very beginning further accentuating the salt sprayed seafaring theme, although it quickly gives way to jaunty synth throbs and Islaja's throaty vocal which marks it as our favorite cut from the album. The video stays true to the strangeness of the track inverted colors and picture-in-picture effects. Check it out above. You can also watch a further video, this time for album cut "Skeleton Walk", on YouTube.
S U U by Islaja is released on March 24th via Monika Enterprise.
EB Exclusive: Gudrun Gut's "Going Up The Country"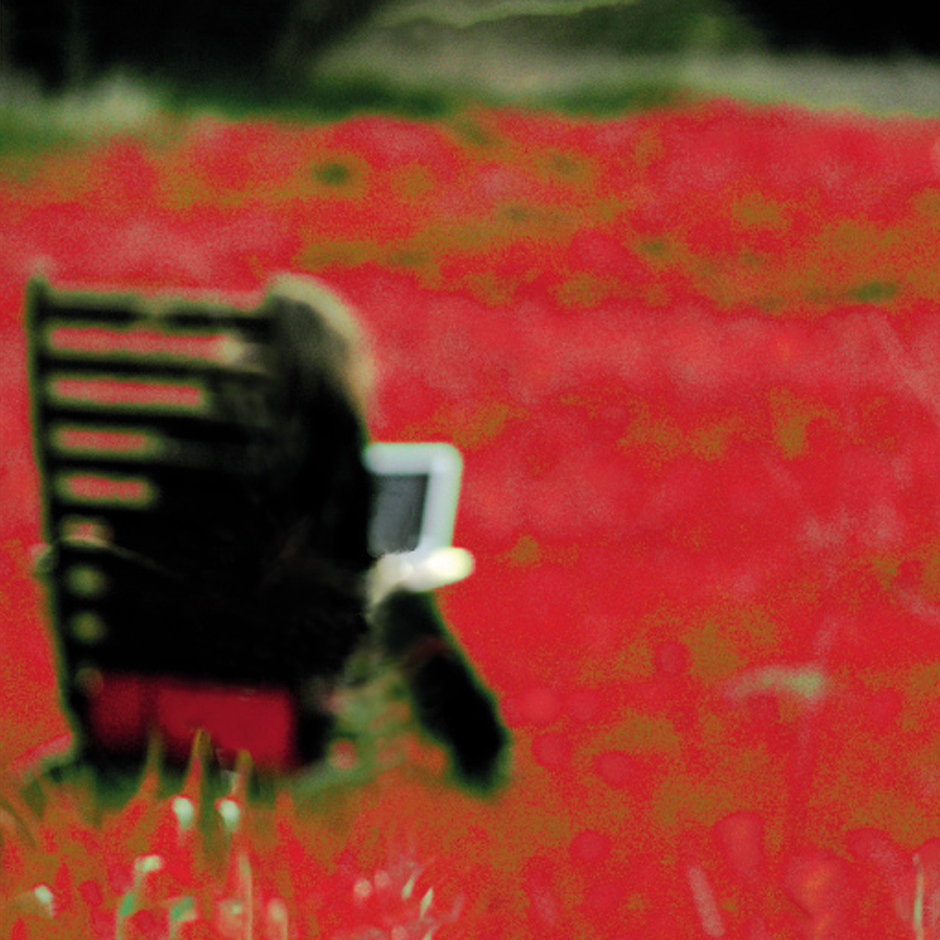 Following last year's Wildlife album, Berlin's real queen of electronic music Gudrun Gut is set to drop a brand new 7″ via her own label Monika Entreprise.
You can listen to the A-side above with our exclusive premiere of Gut's beautiful cover version of Canned Heat's classic "Goin' Up The Country". Here, Gut takes the blues-rock hit to some sort of neo-punk level, but flavored with a good dose of Neue Deutsche Welle and smart electronics. The 7″ B-side contains a classy Brandt Brauer Frick-remix of Gudrun's track "Tiger" (the original appeared on Wildlife), and the digital version features an extra track—Thomas Fehlmann's rework of "Going up the Country". The whole thing is available either digitally or physically from August 30th.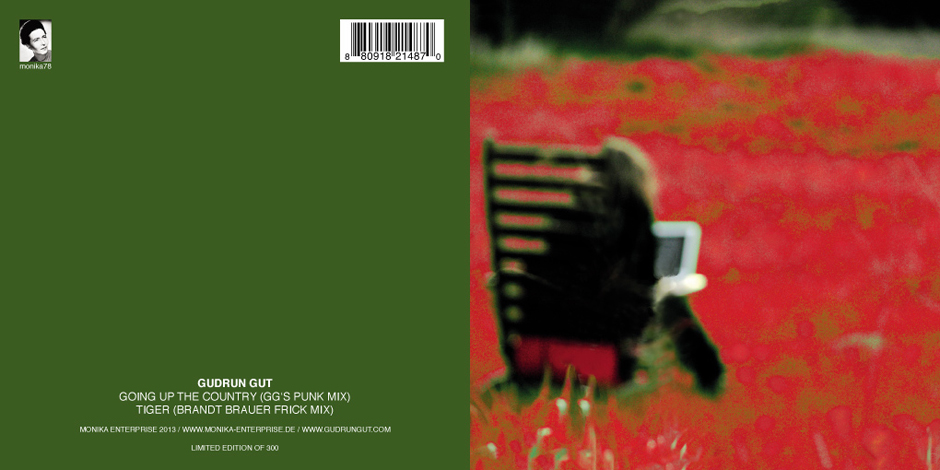 Gudrun Gut's Going up the Country / Tiger 7″ Single is out via Monika Entreprise on August, 30th.
Gudrun Gut recalls her Depeche Moment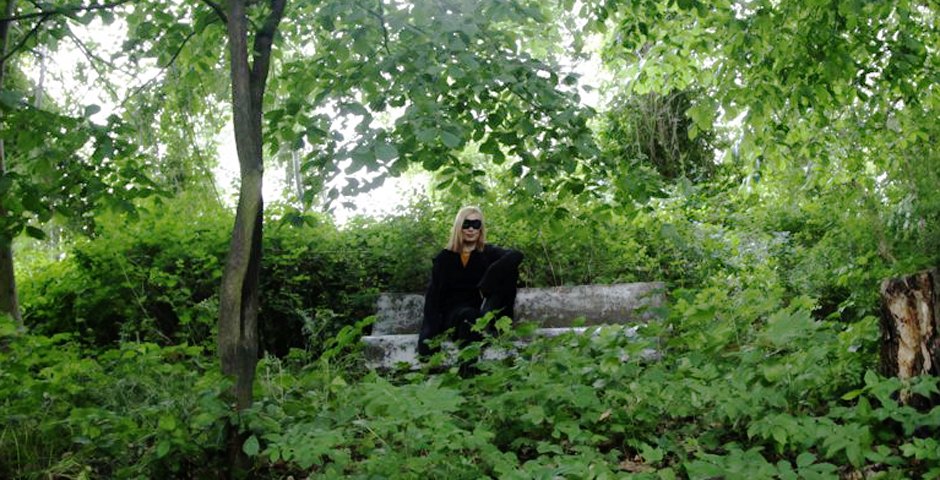 Gudrun Gut runs the Monika Enterprise label; is a founding member of Malaria!, Mania D, and Matador, as well as a solo artist; an original member of Einstürzende Neubauten and has been a lynchpin of experimental music in Berlin for more than 30 years. Title image by Mara von Kummer.
We were connected to Mute somehow—maybe because of Beate Bartel and with Malaria!, as well—we played with The Birthday Party and because of Neubauten; they were all signed to Mute. We weren't, but we were still hanging out with Daniel [Miller], and Depeche Mode recorded their album here. West Berlin was pretty much an underground family situation between musicians. They were going to the bars and you saw them around.
For me, in those days, Depeche Mode were much too poppy for my appreciation—we were underground and they were pop—but they were part of the Mute family. In the 80s, the underground attitude was pretty arrogant. We were doing the good stuff, the 'real' stuff, and they were just doing pop music, you know it was a bit like that. I think the first time I actually listened to a Depeche Mode album was Violator, when I was on holiday with Beate in Ibiza and I forgot to bring my tapes. It was a CD, I think, and that was the only CD we had there. I listened to it over and over and I thought, "Wow, this is pretty cool, this is really good pop music," and I liked the lyrics, too. I started really appreciating it. And then we just always went to the concerts and met them.
More like the end of the '80s, I became friends with Martin [Gore]. After the gigs, we always were hanging out and he was always really interested in underground music, what was happening in Berlin. So, I showed him the clubs and record shops etc; he was great fun to hang around with. We had the best aftershow parties; my friends, his friends—it's a kind of Depeche Mode gang. We were singing songs together and talking about music and things. And I did support DJ for his second solo album tour in Germany; I thought that was nice. We just got on—nothing else.
One story: There was this strange place, it was called the Kurfürstlicher Reitstall at Kurfuerstendamm. It was kind of for hookers, but not a brothel, but some were working there as 'test girls'. When DM were in town, we occupied the place for our party because nobody came there anyhow. It was mostly empty. There was a big gang of people; we bought some liquor and just had our little Depeche Mode party there with the band and their friends. Martin, in those days, he liked to be undressed, so he sat there at the bar with just a hat on! [laughs] It was so cool! And he wanted us to undress, but nobody did. Or maybe Gareth Jones? No, I cant remember. Anyway, Martin did it and it was so natural! Everybody just partied; Marketa did a little Madonna playback show, everybody did something crazy. It was really fun. Its seems really far away now.
What I really like about them is that they are always open to what's going on in the world, and I don't mean the news. They care. I know Martin does; I gave him some Monika records and he really appreciates it, and he always wants to know what's going on. He likes living culture, the underground, whatever's happening. He doesn't like all the same stuff as I do, but he wants to know. And I think you can see in the whole development of this band, they were always true to themselves, so they question everything. They are a pop act, they know that they are pop, but they try to be real in that. And they have the biggest hardcore fans; they grow with them. When you see a concert from Depeche Mode in Berlin, it's really fun. Everybody sings the songs. They really mean something for the people. It's touching and very special, I think.~
EB Video Premiere: Gudrun Gut – Garten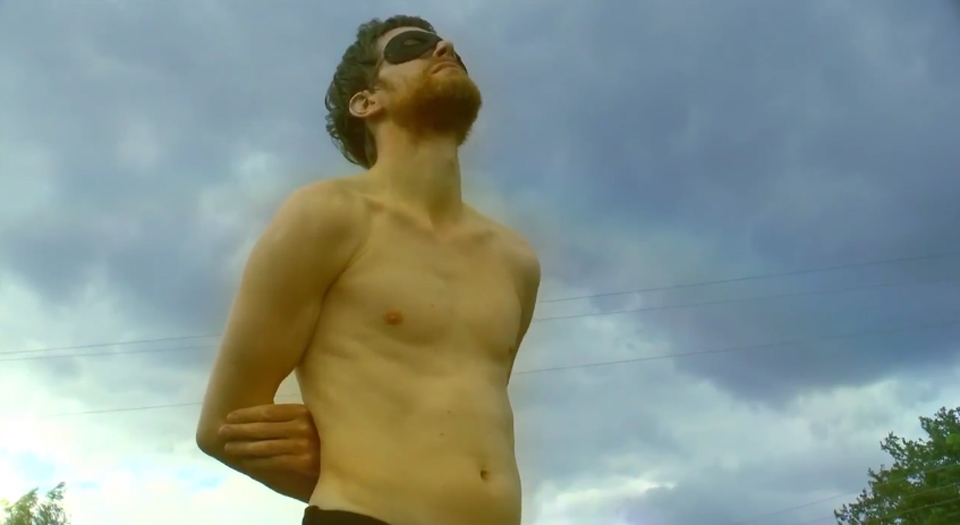 "Garten" offers a preview of Berlin independent music activist and musician Gudrun Gut's new album Wildlife. Indeed, the video tells a story that may only be familiar to you if you're someone who tends to their own natural space; preparing, hacking, seeding, watering, growing and harvesting the vegetables and fruits of a garden. You might think that a garden is an essence of civilisation, but cultivating means crossing the spheres of human-made to nature-force every year, with every season.
In spring, you have to free the soil, and from that point the cycle begins once more, a cycle which moves at an almost imperceptible pace. Sonja Bender, who shot on location in the Uckermark region of Germany, shows a young man, a Greek statue, who is moved to unseen forces to the straight ahead beat of "Garten". Around him, sunlight and shadows frame the garden: wild grasses, and thistles, and bumblebees. At the end, a whole crew of people—all ages—have themselves moved. Yet, nothing has really happened, and that's the thrill of it.
Gudrun Gut's new album Wildlife and Best Garden EP are out now on monika enterprise.
Gudrun Gut recommends The Field's <em>Looping State of Mind</em>
Gudrun Gut is a musician, DJ and owner of the label Monika Enterprise. Not only being an early member of Einstürzende Neubauten Gut also co-founded the legendary German bands Malaria! and Mania D. She lives in Berlin, where she co-hosts the weekly radio show Oceanclub together with Thomas Fehlmann.
Even though I listen to loads of music, I don't usually listen to a new record every week. I'm more the type to get attached to a specific artist and then follow him or her intensely. I've been a big fan of The Field since the very first twelve inch, he released on Kompakt in 2005 and needless to say, I was anticipating big things from Looping State of Mind.
The album has surpassed all my expectations. It's very much in line with The Field's previous releases, which are very loop-based. But these aren't your normal loops: they're incredibly precise and bril-liantly cut and spliced moments of sound, that immediately draw you into the music. It's hard to describe the difference between the average loop and what The Field does, but I would say it's a difference in emotional quality. The repetition – often a spoken phrase or syllable – is embedded into the rest of the music in a way, that makes it kind of like the song's motor – something, that drives or propels the music forward. Of course there is more than one sound being looped and the smallest non-vocal micro-samples are like cogs in the machine of a bigger, syncopated push … which is partially due to the fact, that some of the songs were written with a band and played with a live drummer.
But the sound always stays warm, which is why it has a kind of krautrock feel to it, even though it's undeniably techno. I think you can categorize it as a form of serial music, because he's clearly operating from within some sort of compositional system – mostly based in the framework of his loops. Maybe my description sounds intellectual, but honestly the music just makes me happy. It's a deep, deep joy that I get from listening to Looping State of Mind, which also comes from the organic way in which the songs build and turn and explode— totally different from your average techno album.