Electronic Beats presents Hercules and Love Affair Soundsystem in Warsaw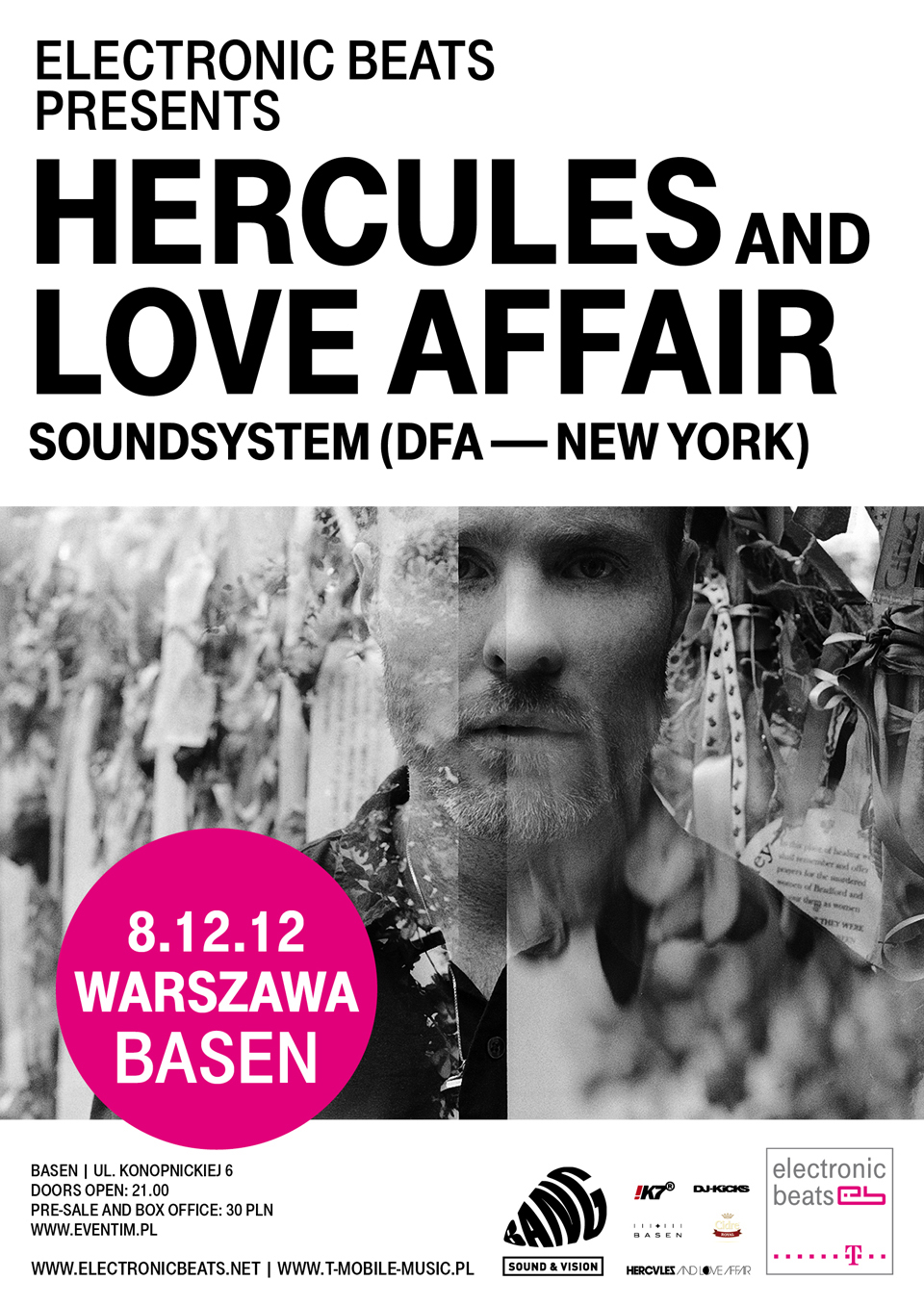 Last week we were very excited to announce that Electronic Beats were presenting Hercules and Love Affair Soundsystem across a string of European dates. Alongside stop-offs in Amsterdam and Zagreb, we can now reveal that the third date will take place in Warsaw, Poland on December 8, 2012. This isn't the full band line-up but rather a stripped back affair featuring Andy Butler accompanied by a select group of vocalists.
To find out more about what's been happening within the H&LA camp check out our recent interview with Andy Butler. Not sated? Find live videos from past Electronic Beats Festivals below—they might just tide you over until December.
To purchase tickets for the Warsaw date, head over to www.eventim.pl.
Day Two
April 11, 2012

Ingredients:
California table wine
Water
Sugar
Concentrated juice
Natural fruit flavors
Citric acid
Sulfites
Carbon dioxide
The label read "Chateau Diana—Pinot Grigio California", but it didn't smell and taste like wine at all. V2 Schneider had to spit it out back into his glass. A bad aftertaste remained.
To get rid of it, he walked down Grand Street deeper into Chinatown to find fresh deep-sea scallops. But what he brought back was much more:
2 lbs. of scallops
3 bottles of Arneis
5 cloves of garlic
3 cloves of ginger
4 kasha knishes
1 bundle of coriander
2 bundles of red hot chili peppers
1 loaf of bread
1 bottle of olive oil extra vergine d.o.c.
1 package of sea salt
3 packages of DeCecco penne rigate no. 41
3 packages of DeCecco spaghetti no. 12
18 cans of Stella Artois
Later that afternoon, Schneider finally received the text message he'd been waiting for: confirmation of his accreditation for Kraftwerk's second show, Radioactivity. The procedure was ridiculous, to say the least: He had to arrive two hours in advance at the MoMA restaurant to sweet-talk the PR representatives and small-talk various assorted gonzo journalists going through that same procedure, all the while filling up on Japanese/Portuguese/Italian/Korean fusion fingerfood and warm white Chilean wine. From there he had to pass the photo ID counter, get fingerprinted and sign a form stating that he wouldn't tell anybody anything he'd see or hear backstage. He was then escorted by a middle-aged woman wearing a deep-blue Moschino skirt, elegant black Prada shoes and a matching Costume National jacket to the atrium in the second floor of the MoMA—now familiar to Schneider—to attend the concert.
Like the day before, Kraftwerk opened up with a powerful version of 'Robots'. Hearing it live for the second time, Schneider began to understand the patterns and the grids that formed the foundation of the band's musical architecture. Ralf Hütter and the new members Henning Schmitz, Fritz Hilpert and Stefan Pfaffe upgrade and update the music they revisit in the very moment they perform it. For example, Schneider noticed that Hütter always played the melodies from his console with a minimal delay, thus creating a brilliantly laid back narrative guide and, like every exceptional band leader, confidently relying on his uniformed sidemen to keep things unwaveringly steady. Instead of playing instrumental solos, the four musicians tweaked and positioned the individual sounds in the sonic spectrum with a wide variety of dubby delays, reverbs and filters. Scheider realized, that listening to Kraftwerk live challenged his listening habits. Unlike in jazz or rock, the improvisation had very little to do with soloing and everything to do with the abstract space of three-dimensional sound. He asked himself: Were Kraftwerk offering a vision of the future—again? Will 2012 be the birthyear of widespread non-linear listening habits?
-.- .-. .- ..-. – .– . .-. -.-
.. … / .. -. / – …. . / .- .. .-. / ..-. — .-. / -.– — ..- / .- -. -.. / — .
Durch stetigen Zerfall
Entstehen radioaktive Strahlen aus dem Urankristall
Thom Yorke's fashion music
OK we admit. When we saw something about unreleased Thom Yorke tracks in the feeds this morning, we were slow to check it out. There are just too many demos and "unreleased old Radiohead tracks" floating around, some of which turned out to be complete hoaxes. Well we finally got around to checking out today's unreleased tracks and they definitely sound up to par. The two tracks, 'Twist' and 'Stuck Together' were originally used for the runway show of Rag & Bone in New York back last September. Now, let's have Caribou remix these and see what crazy awesomeness we get!
Stuck Together:
Twist:
When I woke up this morning, I opened a piece of news that literally made me jump up and down. The legendary NYC trip-hop pioneers (and one of the many formative bands of my youth) Cibo Matto, split for over a decade to work on personal projects, are reforming to tour!
No real details yet, but check the video below to bring a smile to your soul.
Burial to drop new material
It's been announced this morning by Warp's very own Bleep.com that electronic music demi-god Burial will be releasing his first new solo material in over four years. This would explain why we heard screams across the hall this morning.
After hearing the news that Four Tet, Thom Yorke and Burial have collaborated on a 12" we will now turn our attention to Burial's own stuff which is a 3 track 12" to be released on Hyperdub, the A-side titled 'Street Halo' with two accompanying tracks 'NYC' and 'Stolen Dog'.
Apart from waiting for a K7! Burial DJ-Kicks which will never materialize and the Massive Attack commissioned remix album, this will definitely suffice for now.
Get your copy here.
Burial – Street Halo (HDB013) will be issued Monday, 28th of March, 2011