Videodrome 102 – This week's best videos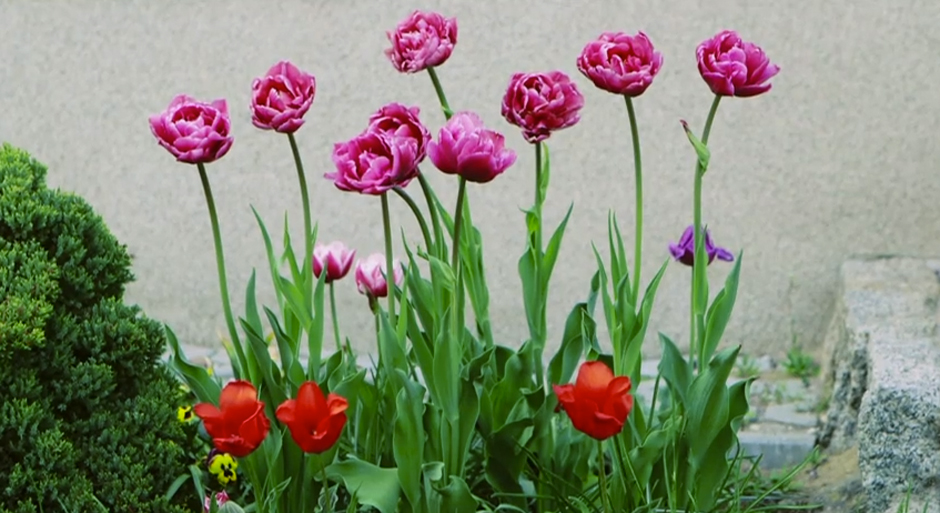 Your weekly update on the best new music videos the internet has to offer, with highlights from Siriusmo, Slava, Lykke Li and David Lynch.
#1 Moon Gangs – "Sky", directed by Garry Sykes
Without a doubt, when you need an update in unusual post-rock, Sexbeat London is your holy grail. But Sexbeat is much more than a blog, it's a booking agency, promoter, label, everything. This wavy track above will see the light of day through this imprint next week.
#2 Joe Goddard ft. Mara Carlyle – "She Burns", directed by Soandsau
Now this is a great video. "She Burns" is taken from Joe Goddard's forthcoming Taking Over EP, which is out later this year.
#3 Emika – "Centuries", directed by Matt Lambert
Fuckin' hell this girl freaks me out. Epic video for an epic song.
#4 La Yegros – "Viene de Mi", directed by Javier Lourenço & Mariana Youssef
Just when you thought we're living in a loop, this little something appeared on my radar. After a quick research I also know the baby's name: cumbia digital. This is all I need this summer.
#5 Excepter – "Lying On The Ground", directed by Harrison Owen
My buddies Excepter are about to release their new album any time soon. "Lying On The Ground" was recorded live at Secret Project Robot in 2009, shot in Las Vegas 2011. Released this week.
#6 Siriusmo – "Itchy / Cornerboy", directed by Jakob Grunert
Here comes the wonderfully filmed new video for Siriusmo's "Itchy / Cornerboy", teasing his upcoming 2xLP , which will be out on Monkeytown end of this week.
#7 Merchandise – "Totale Nite", directed by Merchandise
I don't like guitars, but I do like Merchanise. A lot. Hailing from Tampa, Florida, this is their title track—taken from their upcoming mimi-album on Night People.
#8 Slava – "Girl Like Me", directed by Eugene Kotlyarenko
Watch the video for Slava's "Girl Like Me" featuring a very special brother-sister relationship. The track is taken from the Raw Solutions album, which is out now on Software Recording Co.
#9 Rone – "Let's Go", directed by Julien Carot
Zero gravity! Rone's latest endeavor takes us to a bewildering, surreal world devoid of gravity. It visually fuels the intense energy of the latest track from the Parisian producer.
#10 Lykke Li & David Lynch – "I'm Waiting Here", directed by Lykke Li and Daniel Desure
Last week Mr. David Lynch announced his upcoming album The Big Dream, which comes with this marvelous collaboration with the very talented Lykke Li, who co-directed this clip.~
Videodrome #14 – This week's best videos
1. Teebs – Moments (directed by Paul Trillo)
Beautiful video for "Moments" off Teebs' Ardour LP which continues to remain my go-to record for lazy late night talks and lucid dreams.
///
2. Excepter – The Open Well (directed by Anna Maria Helgadóttir)
Love this track, which is a selection from Excepter's 17-hour performance at Monkey Town on Election Day 2008. Their long awaited new album "OD" will be out soon via Paw Tracks.
///
3. Machinedrum – GBYE (directed by Machinedrum)
Machinedrum's latest solo effort in "Room(s)" does not disappoint. "GBYE" is fast proving to be one of my favorite tracks of 2011 as a blissful headphone escape.
///
4. Spank Rock – DTF DADT (directed by Scott & Karl along with Spank Rock)
"So you wanted a hit mothafucka? POP!" This is electronica + grinding hip hop beats off Spank Rock's "Everything Is Boring and Everyone Is a Fucking Liar" album due in September via his own imprint Bad Blood Records.
///
5. Hudson Mohawke – Satin Panthers (directed by Synesthesiae Films)
Get ready for Hud Mo's new album, "Satin Panthers" by watching the galactic promo clip, made by Synesthesiae Films. Make sure to check his five track EP which is out now via Warp.
///
6. Lil B – R.I.P. The Rap Game (dir.?)
The King of Blogs Lil B just buried the rap-game with his lastest drop from his "I'm Gay" album. Eat this: "My gun got all peanut butter, I don't never jam…".
///
7. Throwing Snow & Py – Wallow (directed by Megan Sharp)
Following his compelling 2010 debut and remixes for the likes of Gold Panda and Glasser, Throwing Snowreturns with emerging vocal talent Py. Their collaborative "Wallow EP" is out now on Super Recordings.
///
8. iamamiwhoami – Clump (dir.?)
First not-entirely-creepy video from Jonna Lee's iamamiwhoami project. "Clump" offers a nice, relaxed feeling while still continuing the series' trend of attractive visuals. Long live iamamiwhoami.
///
9. Classixx – Into the Valley (directed by Marcus Herring)
Bristol producers Julio Bashmore did a complete facelift for LA's Classixx track Into the Valley. The remix turns out as a match made in heaven.
///
10. Azari & III – Manic (directed by James Henry)
This has a great vibe. But I've been trying to decide if any of the remixes are better than the original. But I don't think they are.
Prince Rama explode with new single
Tribal-psychedelic sister-duo Prince Rama are one of the darlings of Brooklyn's DIY art-music scene, and the new video for their upcoming single is a testament to that love. 'Rest In Peace' was shot at Market Hotel (one of our favorite NYC spaces and sadly only semi-active these days) and shows the band releasing their single….literally. Tied to a bunch of balloons and released into the heavens, 'Rest In Peace' spirals up in a wave of mystic chants and wails, pounding drums and cymbals pushing it higher until it vanishes with a crash.
'Rest In Peace' will be released on Prince Rama's upcoming album Trust Now, due out October 4th on Paw Tracks.
Tracklist:
01. Golden Silence
02. Incarnation
03. Portaling
04. Rest In Peace
05. Summer of Love
06. Trust
New Panda Bear record Tomboy now streaming
It only took a few minutes to unleash a barrage of opinion – good and bad – when NPR.org started streaming Panda Bear's long awaited new album Tomboy yesterday. After a year-long run of 7" singles, live bootlegs and non-album teasers the third full-length of Noah Lennox finally drops on April 15th via his own imprint Paw Tracks.
After listening to what is widely regarded as one of the most promising contenders for the best record of the year, we can confirm that (for us at least) the Animal Collective member does no disappoint.
Listen to Tomboy over at NPR.org where you will also find a guest mix from Lennox which combines music that influenced his youth with contemporary picks of his collaborators such as Dent May, Zomby or his Animal Collective bandmate Avey Tare.
New Actress and Panda Bear releases
We have some exciting new release news today, from two of electronic music's interesting figures.
First up is Actress, the man behind Werk Discs and one of 2010's best albums, Splazsh. Actress aka Darren Cunningham was one of 2010's biggest stars, largely due to the aforementioned sequel to his 2008 debut Hazyville.
Cunningham has announced via his Twitter feed that he has numerous releases planned this year, including 2 albums (one on Honest Jon's and the other on Werk), as well releases penciled in for Rush Hour and a remix for Panda Bear.
Which brings us nicely to our next bit of news, Panda Bear's forthcoming album Tomboy on his own label Paw Tracks. Panda Bear is the alter ego of Animal Collective's Noah Lennox, and his eagerly anticipated fourth album is a follow up to Pearson Pitch
Made up of releases from the last half 2010 on labels such as Domino, Paw Tracks and Fat Cat, the album will include revised version of these tracks, as well as new previously unreleased material.