Videodrome 105 – This week's best videos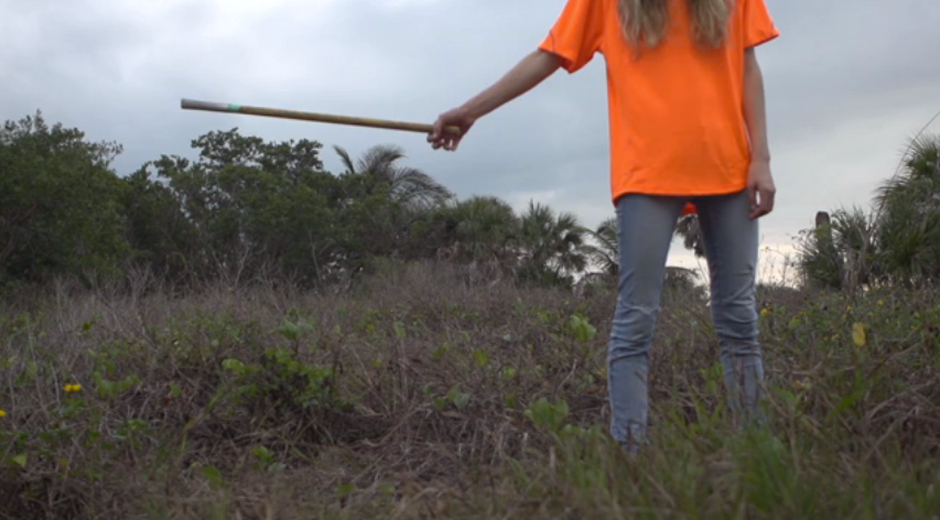 The very first video selection of July 2013 has quite a variety on offer. Try Gucci Mane's insane "Trap House 3", the classy animation for the first new Moderat-tune—made by our pals of Pfadfinderei. Then there's David Lynch: his debut video for the unstoppable Nine Inch Nails has debuted online. Also the first new track/video from, yes, The Pixies, plus the Marcus Söderlund-directed video for Mount Kimbie's "You Took Your Time". Press play below.
#1 Gucci Mane feat. Rick Ross – "Trap House 3", directed by DRE films
Watch how Gucci Mane and Rick Ross become dope dealers in the video for "Trap House 3". Also worth checking out Slackk's recommendation of Gucci Mane's Trap God 2 while listening to the whole Trap House 3 album over at his Bandcamp.
#2 The Weeknd – "Kiss Land"
All we know is that The Weeknd's album, Kiss Land is about to drop later this year. The title track has got its own little, Japan-inspired video.
#3 Dirty Beaches – "I Dream in Neon", directed by Michael Lawrence
Dirty Beaches are beautiful. Filmed in Berlin and Hamburg by night, this video is for "Drifters", taken from Alex Zhang Hungtai aka Dirty Beaches' Drifters/Love Is the Devil LP—which is an amazing album.
#4 Dan Bodan – "Anonymous", directed by Keaton Ventura & Greg Fong
In this pick, the Canada-born, Berlin-resident Dan Bodan offers some very relaxed grooves and an amazing video for his new track, entitled "Anonymous".
#5 Moderat – "Bad Kingdom", directed by Pfadfinderei
Moderat is about to strike back with their Bad Kingdom sophomore album, released through Monkeytown Records next month. Our colleagues and collaborators, the Berlin-based visual studio Pfadfinderei, have now unveiled this cool animation-video. Chapeau!
#6 Nine Inch Nails – "Came Back Haunted", directed by David Lynch
NSFW! Killer new video (what else when Mr. Lynch is directing?) for NIN's comeback single "Came Back Haunted". Let's watch Twin Peaks again!
#7 Mount Kimbie – "You Took Your Time", directed by Marcus Söderlund
Black and white video joy, brought to you by acclaimed Scandinavian music video director Marcus Söderlund, here filmed on location in London.
#8 Ciara – "I'm Out ft. Nicki Minaj", directed by Hannah Lux Davis
Just before Ciara's July 9th release, the diva has released the dance-heavy video for "I'm Out" featuring Nicki Minaj—watch CiCi and Nicki dressed in white above.
#9 Wavves – "That's On Me", directed by Brandon Dermer
Watch an angry man destroying various items. There's also some kind of a Nirvana moment here.
#10 Pixies – "Bagboy", by LAMAR+NIK
Yes, The Pixies are back. Shortly after Kim Deal left the band (again), out of nowhere this track surfaced with the announcement of a european tour later this year with the bassist Kim Shattuck taking Deal's place.~
Win tickets to the world premiere of <i>We Are Modeselektor</i>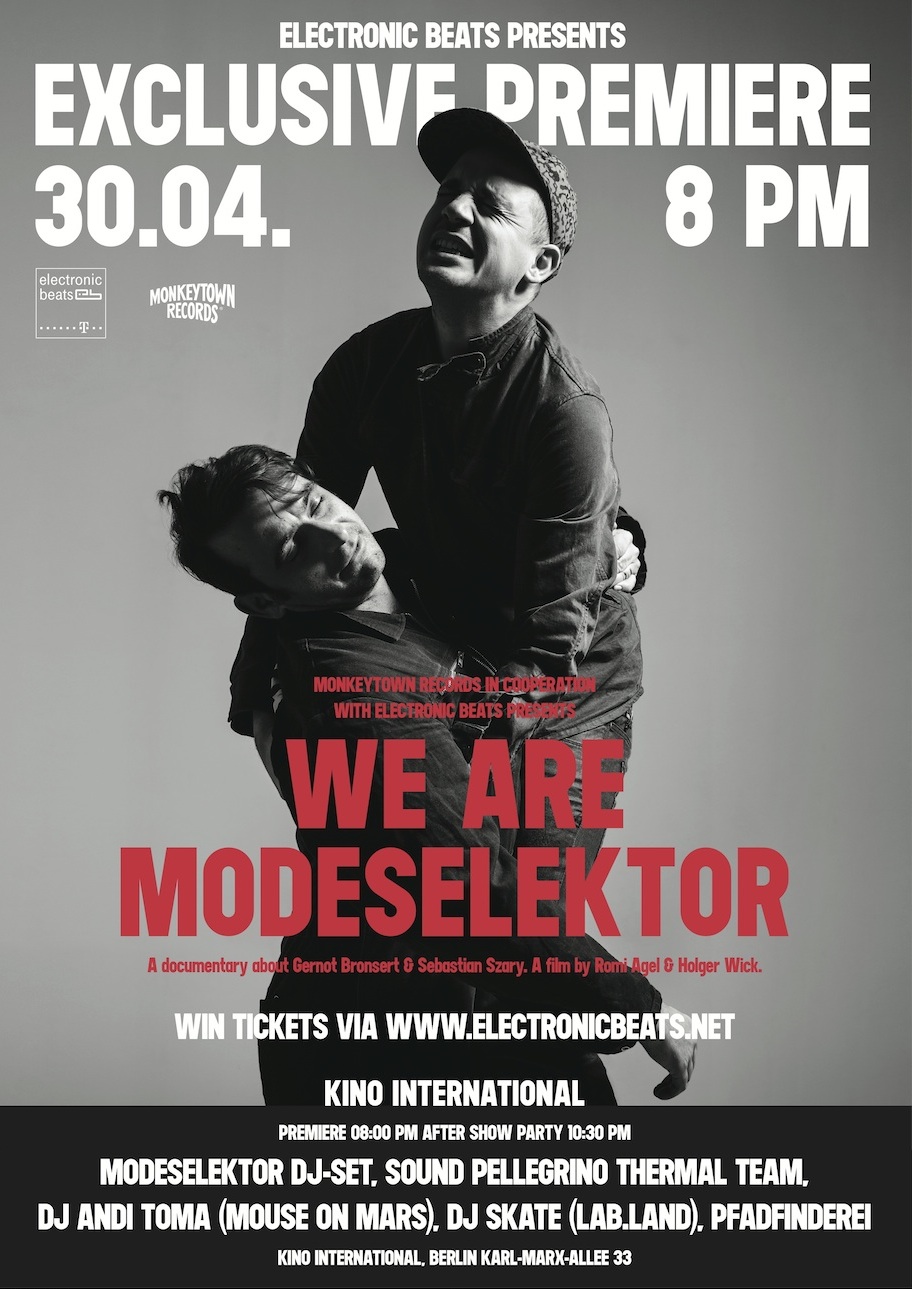 UPDTAE: Deadline reached, competition is closed now – all winners have been notified.
To be in with a chance of joining Gernot, Sebastian and surely a whole raft of techno's great and good, simply send us an email to community@electronicbeats.net (with the subject "We are Modeselektor" OR sign up to the EB newsletter—you can do this by entering your email address into the box on the right hand navigation bar. We'll be giving away six pairs of tickets per day—generous we know, so get form fillin'.
As eagle-eyed visitors to our website may have noticed, Modeselektor have a movie out. We Are Modeselektor is a feature-length documentary telling the story of how two guys from Rüdersdorf and Woltersdorf went on to conquer the world, party by party. Over the next ten days, we'll be giving away tickets to the exclusive world premiere of We Are Modeselektor presented by Electronic Beats which takes place on April 30th at the Kino International, Berlin. As well as being among the first people to see the film, winners will also be granted access to the aftershow party where Modeselektor themselves will be behind the decks, flanked by  Sound Pellegrino Thermal Team, Andi Toma (of Mouse on Mars—watch the Slices interview here), Skate, with visuals handled by Pfadfinderei.
Remember, only enter if you can get to Berlin. You can watch the trailer for the film below, or hit up a Modeselektor YouTube playlist here. If you're hip to Twitter, you can follow movie news with the hashtag #WeAreModeselektor
Miss out? Can't get to Berlin? Below is the full schedule for screenings throughout Europe. We Are Modeselektor will be released on May 3rd, through Monkeytown Records on DVD and BluRay.
April 30 / Berlin (GER) / Kino International – Exclusive world premiere presented by Electronic Beats
May 08 / Munich (GER) / Gabriel Filmtheater
May 09 / Vienna (AUS) / Ottakringer Brauerei
May 17 / London (UK) / Roundhouse
May 19 / Boston (USA) / Museum of Fine Arts
May 24 / Paris (FR) / La Machine du Moulin Rouge
June 13-15 / Barcelona (ES) / Sonar Cinema at Sonar Festival (3 screenings)
June 19-23 / Cologne (GER) / C/O Pop
EB Video Premiere: Recomposed by Max Richter: Vivaldi's <i>The Four Seasons</i> – "Spring 1"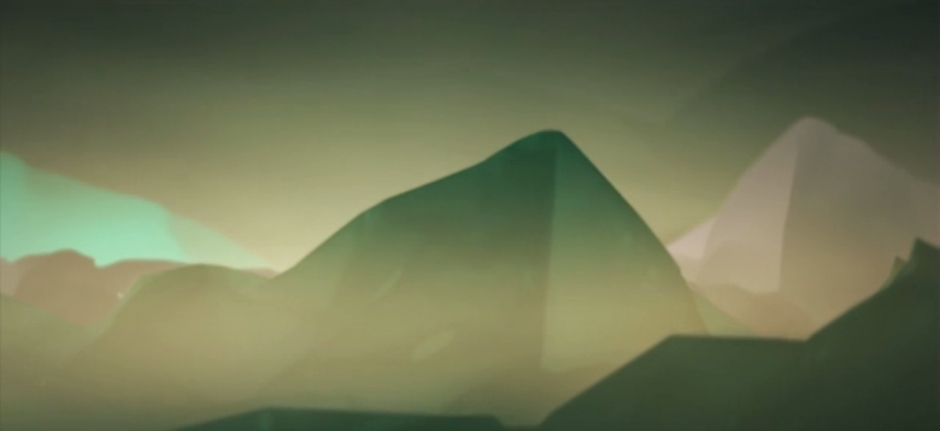 Today's video premiere is a little different to usual. British composer Max Richter has reinterpreted Antonio Vivaldi's first movement from The Four Seasons as part of Deutsche Grammophon's acclaimed Recomposed series. The series sees contemporary artists such as Matthew Herbert or Moritz von Oswald & Carl Craig invited to rework a classical piece of music. Enjoy some atypical music here on EB and watch the Pfadfinderei-directed video below:
Recomposed By Max Richter: Vivaldi, Four Seasons was released last year through Deutsche Grammophon (Universal Music)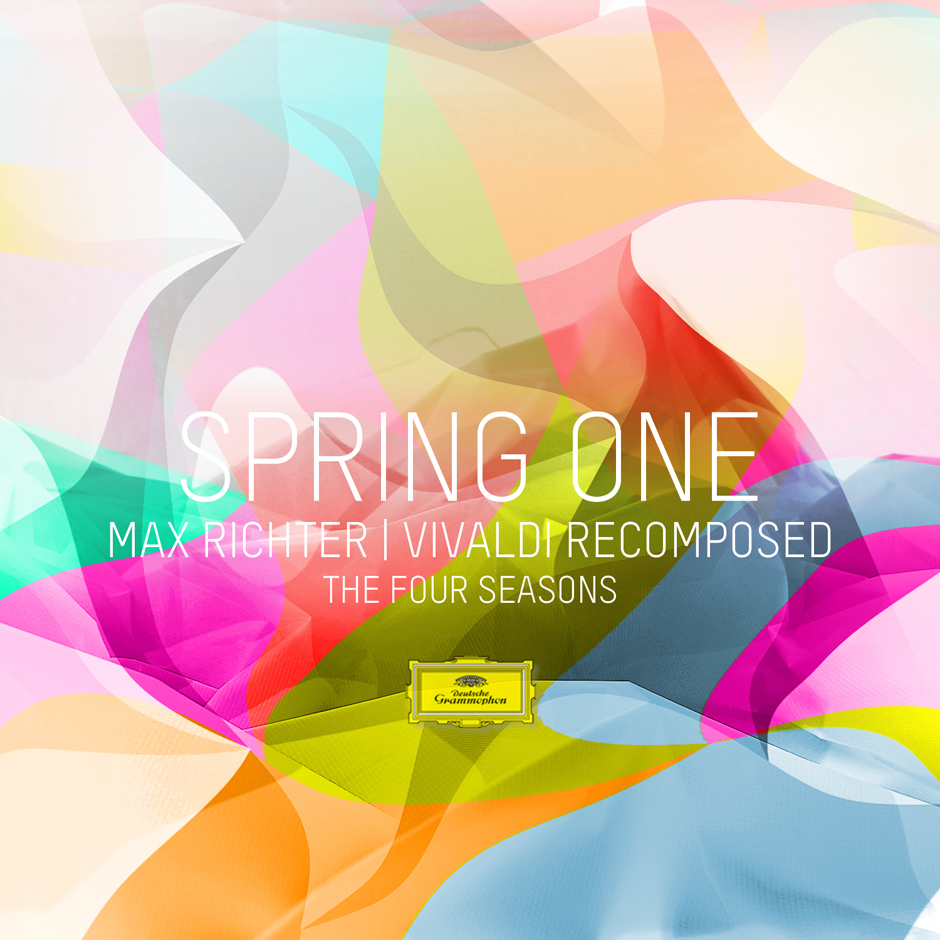 Videodrome 65 – This week's best videos New week, new videos. For some time now there's been an overload of music vids, and my choice of filtering the ten best of the week is getting more and more difficult. This week I watched tons of videos. Some were kind of disappointing for me, like the new Grimes video, which didn't made it onto my list, and some where surprisingly entertaining, like the latest Major Lazer – which you can watch below:
#1 Major Lazer – Get Free, directed by So Me
Christ. Never thought I'd come back to Major Lazer, but this Diplo collaboration with Amber from the Dirty Projectors is most def in a class of its own. On repeat.
///
#2 JJ DOOM – GUV'NOR, directed by Ninian Doff
Can't wait until September 18th for my pre-ordered double vinyl to arrive!
///
#3 The Flaming Lips and Amanda Palmer – The First Time Ever I Saw Your Face, directed by Wayne Coyne
NSFW, but beautiful on so many levels. If you don't like Amanda Palmer then I don't like you.
///
#4 Peaking Lights – Dreambeat, dir.?
Nothing like a new video for one of my favorite songs FROM Lucifer to kick off my Wednesday.
///
#5 Ariel Pink's Haunted Graffiti – Only In My Dreams, directed by Travis Peterson
I want his hair.
///
#6 SELA. – maya ii, directed by sela
Devante Tillis —better known as SELA.- comments: "gay video edit. no shitty 'instagram' filters. just degraded 8mm footage. yes the edit is by me".
///
#7 Holly Herndon – Movement, dir.?
RVNG Intl.'s latest discovery is Tenessee-born Holly Herndon, an electronic composer who left home as a teenager for Berlin and is about to drop his highly anticipated debut album next month.
///
#8 Trails and Ways – Mtn Tune, dir?
Trails and Ways' latest single boasts a martial beat AND dreamy vocals, breathing life into an addictive melody.
///
#9 Slow Memory – Becoming Real Ft. Alice Sunless 97, directed by Matthew Reed
Pure bliss. Like previous single 'Snow Drift Love', this a chilled-out, glitchy summer love song.
///
#10 Mouse on Mars – They Know Your Name, dir. Pfadfinderei
From their new album Parastrophics. Pretty boring video by Pfadfinderei, but the track is an anthem.
VideoSLKTR – Check out some epic MDSLKTR videos!
This week's V I D E O D R O M E has been manipulated by MODESELEKTOR! That means you wont find this week's best videos, but the best videos from the German duo. We gotta admit that few electronic music outfits have as successfully managed to combine humour, sophistication and sheer block-rocking energy in their music as the Berlin-based Modeselektor. Check their video-oevre below with many awesome visuals by Berlin-based Pfadfinderei – it's a perfect combination:
#1 Modeselektor – Slices Feature
Our colleagues from Slices spent some time with Modeselektor prior to the Electronic Beats live special in Innsbruck. Tune in for an exclusive look behind the scenes and hear Gernot and Szarzy give us the lowdown on raving whilst being fathers, what to eat on tour and how their tradition of spraying champagne started.
///
#2 Modeselektor – Black Block
This song is from Modeselektor's album Happy Birthday! and the video was directed by Christian Feldhusen. It's kind of Mad Hatter with apes… And WE LOVE the little Van. 'Black Block' is such a bumpin song, good for cranking up the soundsystem…
///
#3 Modeselektor – Art & Cash
This is taken from Modeselektor's mix CD, Body Language Vol.8 on Get Physical – to promote the mix, long time collaborator Pfadfinderei made this cool video.
///
#4 Bjork Feat. Antony Hegarty – Dull Flame Of Desire (Modeselektor's Remix For Girls)
Sure, 'Dull flame of desire" by Bjork featuring Antony Hegarty is a simple and very pretty song. But, we actually like the gender specified Modeselektor remixes better than the original version of the song.
///
#5 Modeselektor & Pfadfinderei – My mosquee is my cathedral
This is part of the 'Labland' DVD, released in 2005. It features over an hour of exclusive music from Modeselektor – a visual music album pioneering a tight combination of music, film & graphic design in mindboggling ways. Realized of course with a little help of the Pfadfinderei.
///
#6 Modeselektor – In Loving Memory
Oh yes, probably my favourite Modeselektor twelve all the way back from 2002 and still sounding wonderfully Fresh. And the budget video suits perfectly to the music!
///
#7 Modeselektor – Construction Desert
'Construction Desert' is track #4 from the "Labland" DVD. Visuals made of course by Pfadfinderei inna amazing cutting technique.
///
#8 Modeselektor – Suckerpin (Live in Prague)
Taken from our Elecronic Beats Festival coverage: Live at Lucerna Music Bar Prague, 07.12.2009 (Song taken from the album Happy Birthday!).
///
#9 Modeselektor – Hyper Hyper ft. Otto Von Schirach (Live in Miami)
'Hyper Hyper, the Scooter-aping pisstake featuring Otto von Schirach in which we found out what Scooter would have sounded if they were versed in musicology and had an ear for a good synth. Answer: Surprisingly good.
///
#10 Moderat – 6 Minuten Terrine
As you might know, Moderat is Modeselektor and Apparat's collaborative project, which is a dark mixture of glitch, minimal, and techno. Try the 6.Minuten.Terrine for lunch today…. delicious!