Underground Artists Review Kendrick Lamar's Album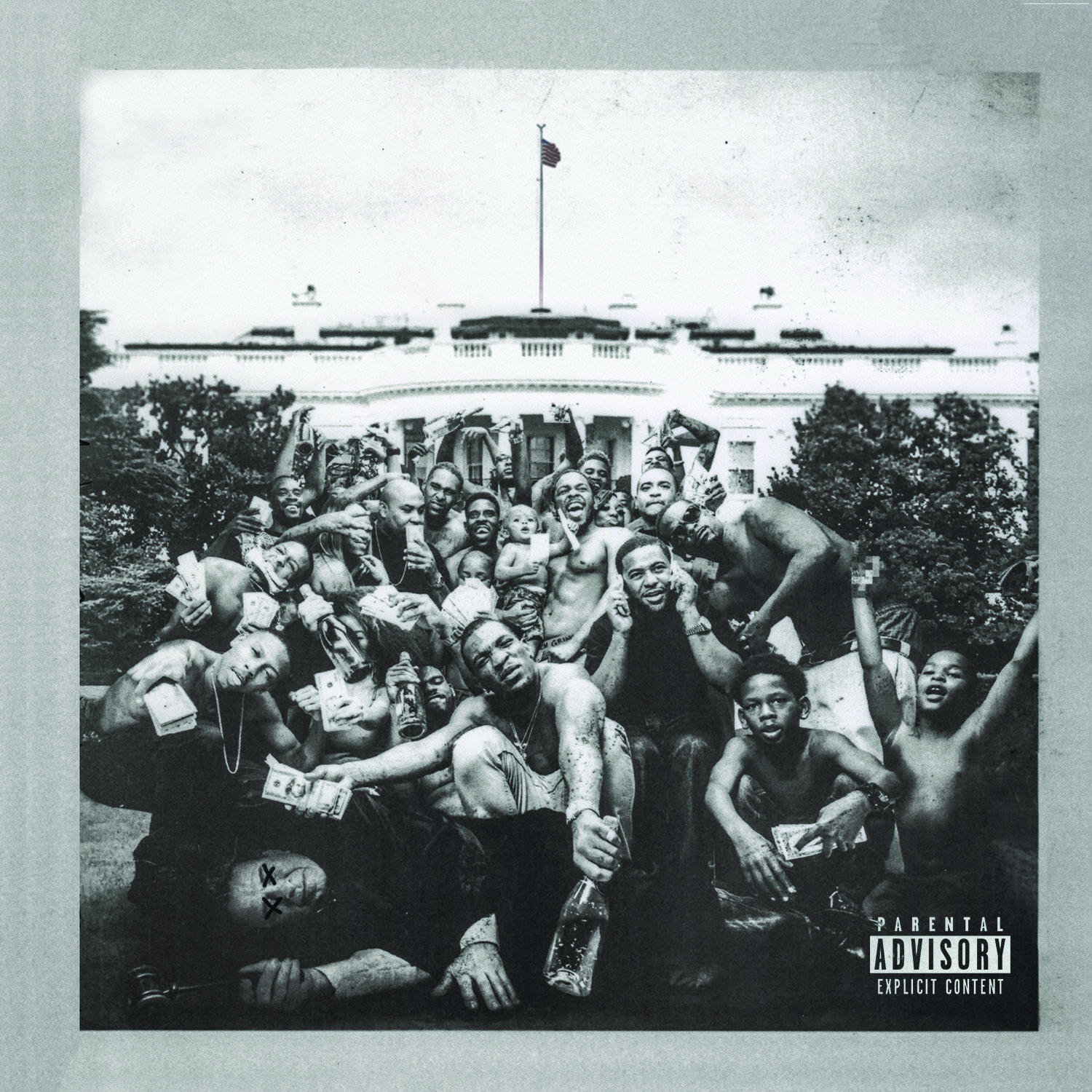 After almost three years of anticipation, American rapper Kendrick Lamar's latest LP, To Pimp a Butterfly, surprise landed last month.
Within days the album claimed the top spot on UK charts and broke the record for highest number of streams in a single day on Spotify. Given the overwhelmingly positive response from mainstream outlets, we decided to test Lamar's efforts against a different set of ears, so we enlisted Tairiq & Garfield, the twin brothers signed to Oneohtrix Point Never's Software label, a gritty NYC producer known as Gut Nose, an ascendent Polish techno experimentalist and SHAPE participant called Zamilska, and South London hip-hop duo Krept & Konan (whose own album is due out July 6) to submit their reactions. On the whole—and despite some initial reservations—their reviews all came in favorable.
TAIRIQ & GARFIELD on TO PIMP A BUTTERFLY
"Ever since his earliest releases, Kendrick has created music with incredibly deep passion and by meditating on past events. To Pimp A Butterfly uses the same skill set, but takes it a bit further into the depths of modern LA culture. The musicality is very high octane and he's usually very transparent with lyrical content and vocal work, which is a rare quality for an album these days. As for many LA musicians, constructs are vehicles of oppression for Kendrick, so he tends to push above and beyond the law to rebel with the use sloppy, off-kilter drums to actively show that those imperfections."
GUT NOSE on TO PIMP A BUTTERFLY: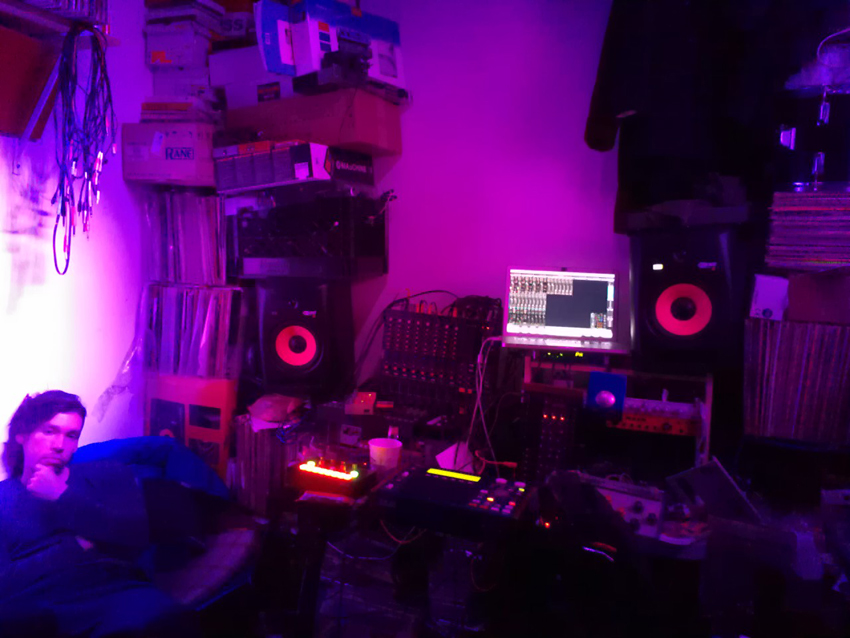 "On To Pimp A Butterfly, Kendrick deals with themes like socioeconomic status, violence, sex, racism, fugazi-ism, death, love, empowerment, and positivity. Lamar speaks with an uncanny valor against a panache of slick soundscapes. The record's song-to-song eclecticism grabs an attention span with a vice-like grip until its final seconds. The way Butterfly unfolds had me thinking I was cast in a Spike Lee picture, souped-up on a good dose of generational angst. This album is a document for the times we live in. It is executed with balance, a balance akin to crossing the Grand Canyon on a tightrope, using a unicycle…blindfolded, without producing even one iota of sweat."
ZAMILSKA on TO PIMP A BUTTERFLY:
"I have to admit that I've never been a great fan of Kendrick Lamar, but I've decided to give the new album a listen because my friends couldn't stop raving about it. After my initial listen, I studied the lyrics and had to agree with them; this album is a strong contender to become one of 2015's most remarkable albums. To Pimp A Butterfly travels through undiscovered musical areas and it left me in a very focused and emotional state long after I finished listening to it. Kendrick's latest album isn't simple or a party record. There is a noticeable amount of soulful electronica, funk, jazz and gospel, but you won't find much run-of-the-mill hip-hop here. Everything on it is meticulously considered and nothing was left to chance, so it contains 16 perfectly composed tracks, each of which is full of importance.
What speaks to me is the fact that this album is loaded with truth, courage and emotions. It's an 80-minute story about growing up, becoming famous and trying to deal with new and often difficult reality, and about staying on top without compromising. It's a history of African American oppression. It's a story filled with anger, rebellion and hunger for revolt. Kendrick shows that he is not a rapper who writes trivial songs for money, and although he isn't the first guy to talk about these issues, he does approach them with a fresh and honest perspective. While listening to the album I was under the impression that he speaks to every person individually. I felt enchanted by this album. I rarely give artists the benefit of the doubt, but this time I'm truly convinced. Full respect to Kendrick."
KONAN on TO PIMP A BUTTERFLY:
"It's cool; it's one of those albums you've got to play in its entirety to really appreciate. The fact that Kendrick can do that on his sophomore album is ballsy, because it doesn't work for everyone. It shows he's not afraid."
KREPT on TO PIMP A BUTTERFLY:
"The album is like a statement on everything going on at the minute in the US, and I think it's come out at the right time because it's a narration of society's contemporary issues. When I first heard it I could hear the influence of old Tupac, especially on the last track, 'Mortal Man,' which features an imaginary interview with Pac—that was surreal. I kind of see it has a feeling of D'Angelo's Black Messiah album; that funk is the kind of music that you can't help but bop to when it comes on. It's a great feeling when an artist in 2015 can bring back that feeling and soul and still push through their lyricism. I guess it shows that music is timeless."
Check below to read Scuba, Modeselektor, and Zola Jesus review Björk's Vulnicura or  Louisahhh!!!'s epic review of Drake's latest LP.
Zola Jesus, Modeselektor, and More Review Björk's <i>Vulnicura</i>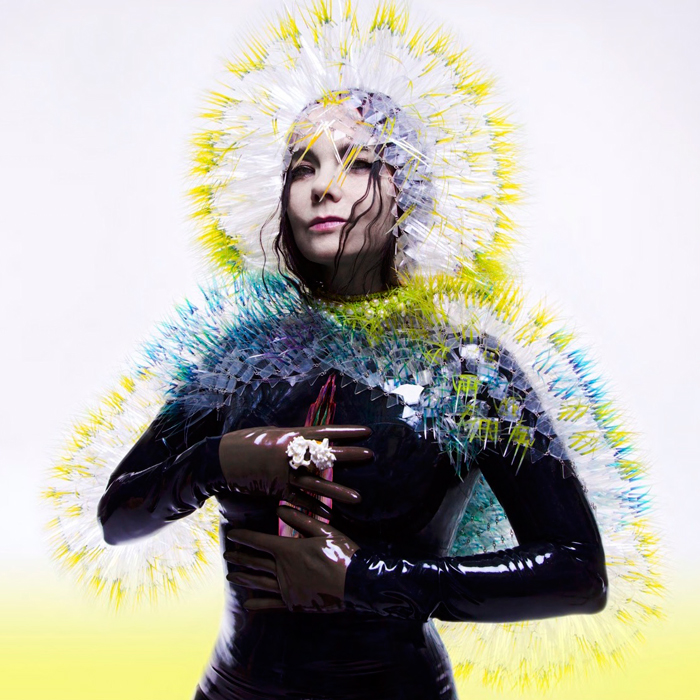 Last year, Electronic Beats published the first installments of a new series that enlists members of music's so-called underground to sound off on more mainstream pop releases. Former EB editor Lisa Blanning spoke with Whitehouse and Cut Hands frontman William Bennett about Lady Gaga's ARTPOP and Lana del Rey's Ultraviolence, and in that same spirit, we've recruited some of our favorite artists to listen through and submit their reactions to Björk's eighth studio album Vulnicura. Hotflush label head Scuba, pop experimentalist Zola Jesus (who premiered a track with us last week), Sebastian Szary, who works with Gernot Bronsert as Modeselektor, PAN regular Heatsick, and Leisure System label manager Aaron Gonsher all weigh in.
SCUBA on VULNICURA
I was looking forward to Vulnicura more from a technical perspective than a musical one. I've never totally connected with any of Björk's previous work, so I was more excited by the idea of two very fresh producers working with an established voice on a whole album, rather than the common hip-hop trick of cramming a million hot new producers onto a record. But after listening to it a few times, I found that the most striking thing about Vulnicura isn't the production at all. Actually, it's quite conventional in that respect, especially in the treatment of the vocals, which I expected to be much more experimental.
Instead, the most arresting thing about the record is the almost operatic nature of the form, and the intensely personal combination of the lyrical narrative and Björk's performance. It reminds me strongly of the experience of listening to the recording of an opera, because it feels as if the visual aspect of the story is missing, which lends a slight sense of awkwardness to the whole thing. The subject matter is unambiguously painful, and it's laid bare in the minimal arrangements and often monotonal vocal melodies. It's extremely bleak and there's very little to divert attention away from that fact, which makes it a difficult but ultimately rewarding listen—albeit one which feels slightly incomplete.
MODESELEKTOR'S SEBASTIAN SZARY on VULNICURA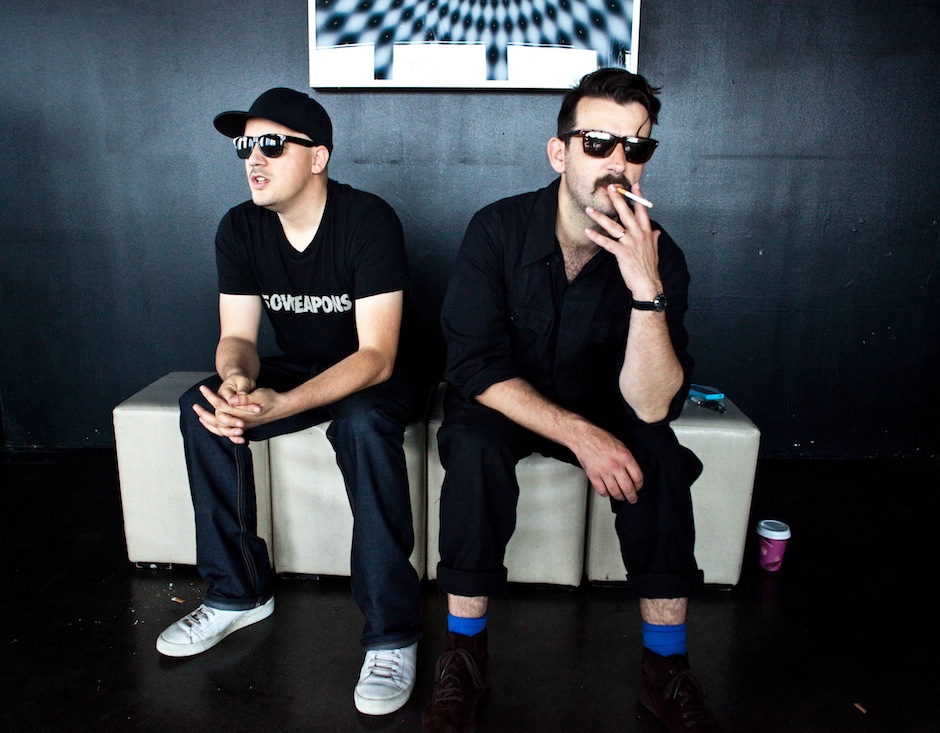 A new Björk album is a lot like a new album from Radiohead; there's always some stuff on there you don't like, but more importantly there are always impressive moments and ideas as well. Bjork is a charismatic person, as is her music, and she has a good feel for collaborations and getting the right people to work with her. Nearly two years ago, while I was planning the first Modeselektion compilation, I asked Arca for a track, but he declined because "he had something big coming up," as he phrased it. I wouldn't be surprised if Vulnicura—not his collaboration with Kanye West—was the big project he was referring to. Bjork albums are plates, and it's best to hear them in a full length format. And once you're done listening you might not want to hear it again right away, because you need some time to digest what you've heard. The whole thing is a challenge. That's one thing why Gernot and I are always fascinated by Björk's music.
ZOLA JESUS on VULNICURA



Björk has always been one of the greatest risk-takers in music, but with Vulnicura we see her make one of her bravest steps. To create something so deeply personal and raw, so unyielding in its confession…it feels like the greatest risk of all. It's exciting to witness an artist 30 years into her career make one of her boldest records yet.
LEISURE SYSTEM'S AARON GONSHER on VULNICURA
Vulnicura has the orchestral palette and trilling flourishes of a classic Disney film, and Björk spends most of it considering her Prince Charming. However, she diverts from the princess trope in one very significant way: Björk is yearning and confused, true, but she never falls into outright helplessness on par with an unconscious Sleeping Beauty or voiceless Ariel. Vulnicura is a surpassingly haunting and remarkably straightforward response to the disintegration of her relationship with Matthew Barney, and the sheer power of her voice, as well as a jolting appearance from Antony and Arca's amorphous influence, infuses the album with a sense of hardiness few manage in the face of such heartbreak. I don't know the specifics of what caused Björk's marriage to collapse, but I don't envy Matthew Barney—how many of his future flames will have heard Vulnicura? Hell hath no fury like a woman scorned.
HEATSICK on VULNICURA
https://soundcloud.com/heatsick/re-engineering-villa-aurora-soundtrack
There has been a lot of talk around the new Björk record, yet it hasn't really been around the album itself. It's a breakup record concerning her former partner Matthew Barney, and, let's be frank; people are wondering if the artist will spill the juicy details. Having said that, Vulnicura doesn't really sound like a breakup album—it just sounds like a Björk album. She has now done so many records and established herself to the extent that it's quite hard for it to sound like anyone else. That's a positive thing, though.

I'll admit that I haven't really followed Björk's work since Homogenic. There are moments where the lush strings on Vulnicura remind me of songs like "Hunter" or "Jóga." The first half of the album has more strings, while the second sounds more electronic and, for me at least, engaging. The record's general subdued atmosphere  reminds me of "The Marble Index" by Nico. I've been listening to Vulnicura a lot while driving around on the coastal highway, and it makes me feel like I'm in a cinema.