Style Icon: Ostgut Ton's Virginia's Lifelong Love For Sade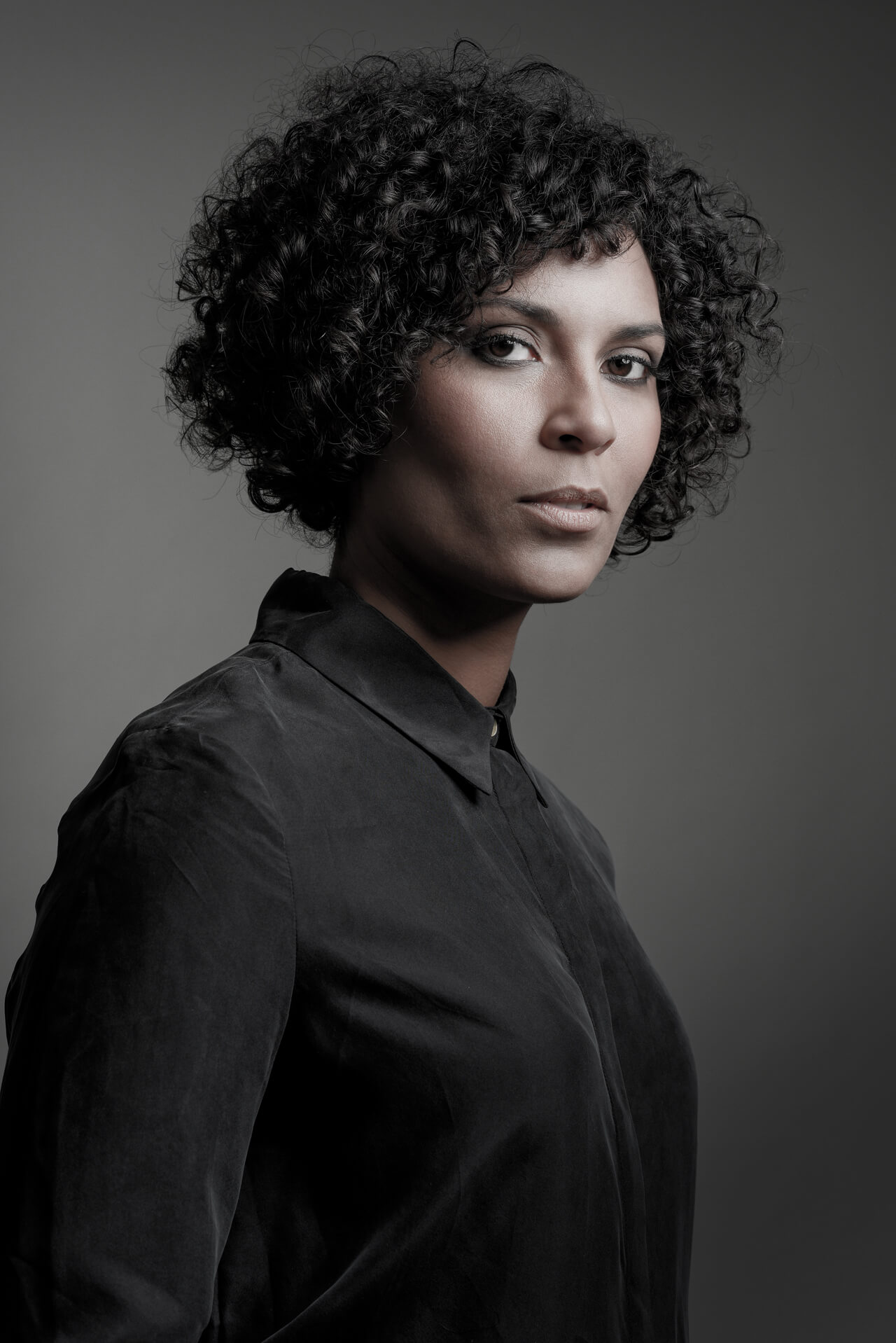 My first conscious encounter with Sade was "Love Is Stronger Than Pride", which was later included on a compilation called Bravo Hits [a hugely popular compilation series issued by the German youth magazine Bravo]. I'd probably heard some of their early big hits on the radio before because it was kind of hard to escape them, but I was too young to really notice. Usually when you think of Sade, you think of Sade Adu, the singer. But Sade is actually the name of the band, even though Adu was always the focus.
I was in my very early teens when Stronger Than Pride was released in 1988. It was the time of first sleep-overs and shy flirts—a pretty exciting time, to be honest. I remember watching the video for "Smooth Operator" back then and being awestruck by how beautiful and elegant Sade Adu was. She emanated this sense of aloofness and mystery that attracted me even more. Since then, Sade has played a big part in my life. I've never had a household or device without at least one or two of their albums in or on it. When the Best Of Sade compilation came out back in 1994, I bought it as a present for my mum. She had the CD for maybe two weeks before I basically stole it from her and kept it to this day. It's now kind of a running gag between my mum and me.
Smooth Operator (Official Video) – Sade
Funnily though, I only fully started to understand her lyrics in tenth grade. Till then I'd learned Latin and French in school, and my English was not very good. I knew that her lyrics mostly dealt with love and heartbreak, but their depth and beauty was lost on me before that. What I love about her lyrics is their simplicity; they are effortless. She's a master of sweet metaphors. I assume that she writes all the lyrics, though I'm not sure. Things that would sound cheesy coming from someone else, like "My love is wider than Victoria Lake," make total sense in a Sade song. Listening to their albums really helped me to realize that lyrics don't have to be complex or complicated. Keep it simple; concentrate on the vibe. I even took a sentence from her for an earlier song of mine. I'll leave it to my listeners to figure out which line and song.
There aren't many musicians I can listen to in any and all situations. Sade is one of those artists. She could never get on my nerves. I like the pinch of melancholy that's so present in their music. To me that's not sadness, but depth. I am a sucker for melancholy in music anyway. Most of the time it makes it more interesting for me. Sade created their own genre. If you ask me, none of the labels that were assigned to them, like "neo-soul" or "cool jazz," really stick. One thing I especially have come to love is the way they program their basslines. If you pitch the tempo up they instantly have a warm deep house groove.
Their live DVDs, especially Lovers Life, left a big impression on me, too. Sade Adu doesn't really do that much on stage, and quite frankly she doesn't have to. With the little things she does, you're already marveling at her grace. Even though my way of performing is very different, watching those videos and seeing her live really had a major influence on me, as did the way she moves and the way she sings. She was a key influence for me in the development of my own style as a singer and performer.
Back in 2009 I thought, "If I can make a career out of music, I want to do it like Sade: without compromise." In the band's 30-plus year career they pretty much kept to themselves, avoided public appearances and press and only stepped into the limelight when a new album needed to be promoted. Usually it's Sade Adu doing the interviews. She never fell prey to the overexposed popstar lifestyle, so she retained the air of mystery that was so seductive in the the first place. I'm a big fan of musicians who—as they say—let the music speak for itself. It allows listeners to develop their own private relationships with the songs and interpretations of the lyrics. They aren't overshadowed by the musician's egos or by countless talk show appreances, Tweets and interviews.
I saw them live only a couple of years ago on their last tour. Luckily they played in Berlin, too. I would've bought a ticket in London or New York just to see her once. It was unbelievable. It was reassuring to see that I didn't just idolize her, the whole band. They really rocked the place. It was like every song could transport me to a different place in my life, my adolescence. Then again, I had my mother next to me, who already had downed two caipirinhas and kept me from getting too sentimental.
The first thing I do, when I hear about a new Sade album is to go out and buy it—no questions asked. It's definite buy-on-sight material and I don't see that changing any time soon.
Read past Style Icon features with Cassy, Jessy Lanza and more. Virginia's album Fierce For The Night is out now on Ostgut Ton.
How Missy Elliott Predicted the Future of Progressive Pop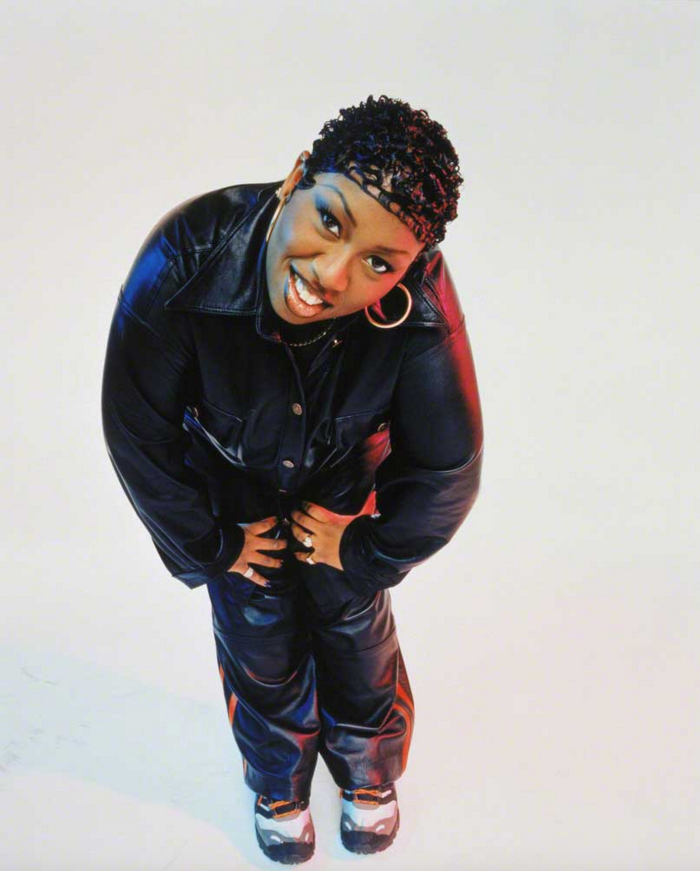 For me, and I think for many kids who grew up in the '90s, Missy Elliott was one of the most important video stars of our generation. I remember my first time seeing "The Rain (Supa Dupa Fly)", Missy's single debut in which she infamously dons a gigantic inflated trash-bag suit, and thinking it was the most insane thing ever. Despite growing up around MTV, the cultural significance of this and the era-defining aesthetic of Hype Williams' videos were, for the most part, just a sense impression to me. All I knew was that Missy was so effortlessly cool and so immediately futuristic that everything else seemed boring in comparison.
As I got older it became clear that Missy was in some ways the anti-rap star of her time, especially in regards to the norm for female artists. Her wardrobe choice in "The Rain" was not only a parallel to the era's visual style but also could be seen as a critique of body image, standards of beauty and the industry that initially rejected her. In an interview on VH1's Behind the Music, Missy said, "I'ma stay big, and I mean literally." The eccentric humor and flawed relatability of Missy's personality is in part what made her so progressive and almost punk in attitude. She was a feminist icon and a style icon without overtly trying to be either.
Today we tend to be more hyperaware of gender issues in commercial media. The objectification of women—especially in rap music—has been criticized openly, and the result has been varying degrees of progress. The pseudo-feminist message of an artist like Beyoncé, who in my opinion reads as much more impersonal, owes a large debt to Missy. Rather than #flawless, Missy Elliott came across as real and down to earth, a star who was unafraid to be critical and outspoken, but remained self-deprecating. She was just herself, and her music had the ability to carry these messages without being defined by them. Her influence today has obviously extended well beyond hip-hop, too: the trite, commercially gift-wrapped message of a song like Meghan Trainor's "All About That Bass" not only wouldn't exist without Missy Elliott, but comes across as disingenuous and forced in comparison.
Beyond her social significance, Missy's weirdo visual style and futuristic club-oriented sound was obviously important not only to hip-hop, but to newer aesthetics that have become relevant in the post-internet landscape. A track like "Get Ur Freak On", with it's minimal sound and global samples, predates M.I.A's pop/club-crossover tracks and other more contemporary underground club trends by years. I can recall being floored and mesmerized the first time I saw the video for "Work It". I was old enough that there was a different context to seeing this that I didn't previously have with her earlier generation of videos. This was post Y2K, right before YouTube happened, and the video had an immediate effect on me. From the off-kilter beat and Pan-Asian visual themes to the bizarre wirework choreography and self-referential physical comedy: it may not be obvious, but I've tried to hint at many of these elements in my own work.
Missy Elliott has had a major comeback in the public's consciousness this year. After her surprise appearance during Katy Perry's halftime show at the 2015 Super Bowl, we saw an endless slew of bullet point articles written about her relevance and her legacy. I think it's important to look at why. Beyond the fact that she's had countless hits and sold millions of records, and beyond the fact that you can view her work through a feminist lens, I think that moment recaptured our collective desire for an authenticity and a dexterity in our pop stars that has been severely lacking. Her songwriting, her severely overlooked production work, her oddball aesthetic, and her endearing realness places her into a canon of pop artists that exist uniquely as themselves. Since producing tracks with Aaliyah and Timbaland to collaborating with K-Pop artists, Missy Elliott's work spans two generations—from late '90s MTV to the post-YouTube present. And it remains as vital as ever.
This article originally appeared in the Fall 2015 issue of Electronic Beats Magazine. Click here to read more from the magazine.
How Prince and Batman Changed Scuba's Life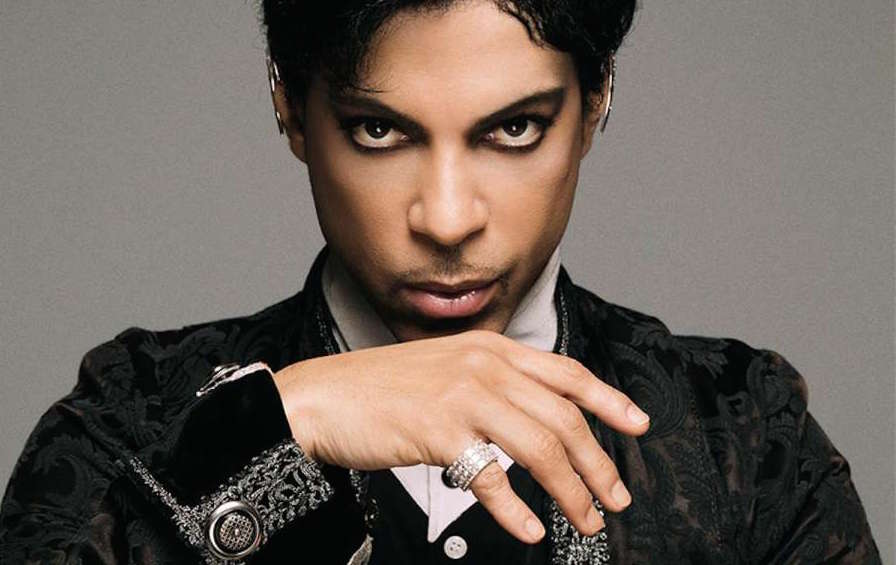 Prince wasn't one of the most important artists for me growing up, and his albums weren't among the first I bought with my own money. He also wasn't one of the artists I played guitar along to while standing in front of the mirror, convinced that it was only a matter of time before I'd become a rock star. My first brush with him was actually via the Batman soundtrack that came out at the tail end of the '80s. That movie was quite a key moment in my childhood. See, I had the album on tape, but I only really connected with one or two tracks at the time. I was a bit young for it back then, but now it's one of my favorite albums. After that, I remember "Gett Off" coming out as a single in 1991 and all the girls at school being completely obsessed with it…which was possibly the reason it didn't quite stick with me.
It was when I was about 21 or 22 that I read a long article about Prince and decided enough was enough and that I really needed to make an effort with this guy. There's so much in his catalogue, ranging from the immediately accessible to stuff, which is pretty impenetrable if you're not familiar with how experimental he can be. I jumped straight in by buying a bunch of albums at once, but the only one which immediately stuck was Purple Rain. After that I gradually got deeper into his seminal run of albums from the late '80s and early '90s like Parade, Sign 'O' the Times, Diamonds and Pearls, the Batman soundtrack and others.
There's so much about Prince to be inspired by, from his music all the way through to his attitude and public persona. His willingness to challenge his audience's perceptions, even to the extent of intentionally alienating them at points, is something that I've been directly influenced by over the years. Even if you have the instinct to act like that, it's quite a daunting thing to undertake in the public eye. But knowing that someone like Prince has the balls to do it first gives you courage. Don't get me wrong, I'm not trying to compare myself to Prince, as that would be ridiculous. But adopting that iron-clad, indestructible attitude is something I've aspired to for a long time now.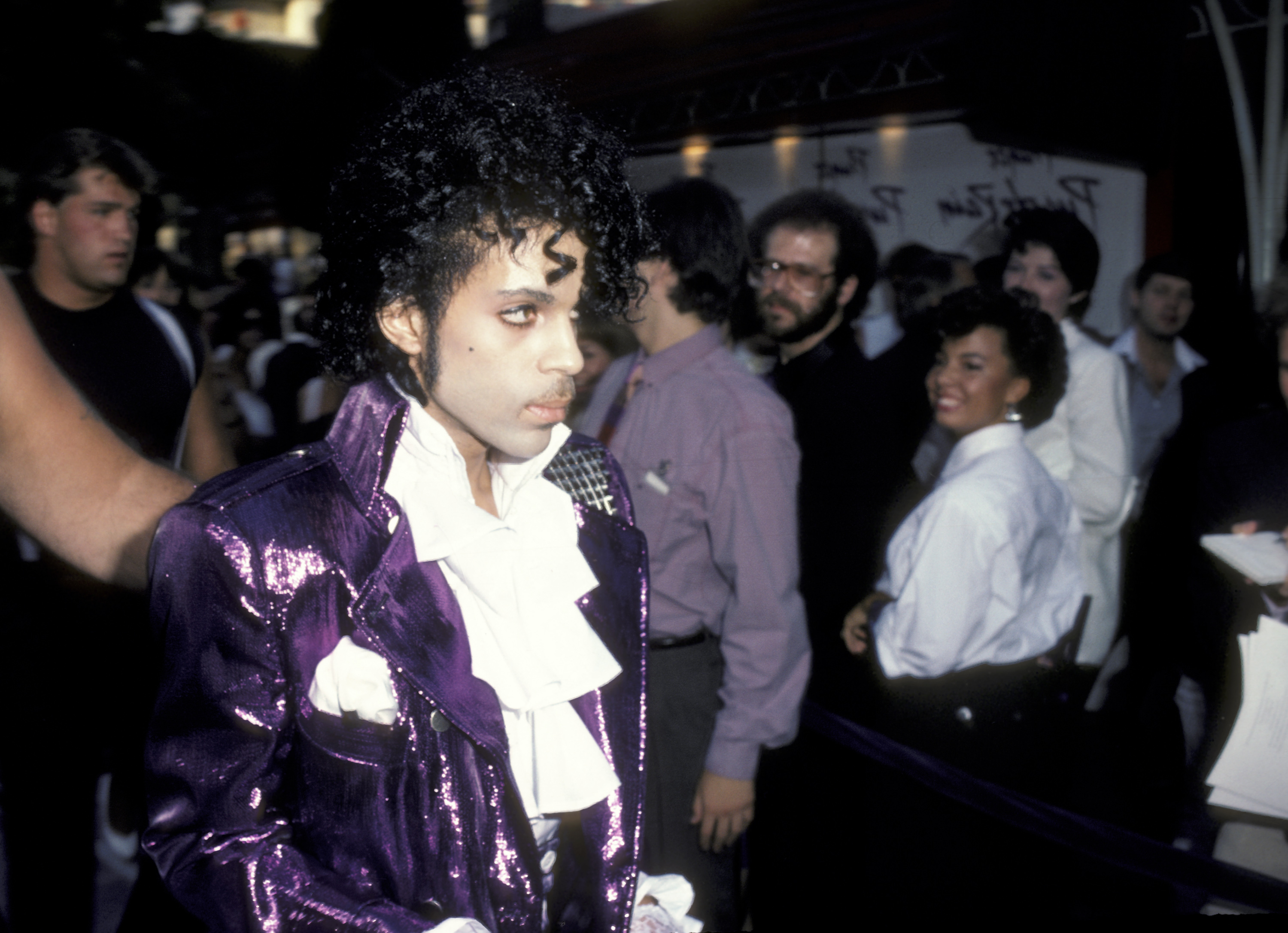 Another really key thing for me was his approach to recording. A lot of the really seminal material was just done by him with Susan Rogers engineering, which was quite a distinctive way of doing things in the '80s and would be pretty much unheard of in the making of pop records now, where a million different producers contribute to a single track.
Susan Rogers is quite an inspiring character in her own right, actually. Studio engineering is still one of the most male-dominated professions I can think of, and in the '80s it must have been even more so. There's a great story about her leaving Prince in the studio to record the vocals to "If I Was Your Girlfriend" with the microphone preamp inadvertently 10 dB louder than it should've been and them keeping the distorted recording that came out. That's the kind of studio insight that is really invaluable—far more than learning how to work a compressor properly or whatever. Sometimes it's the mistakes that lead to the best results. It's the finished product that matters, not how you get there.
All of my music has been recorded and mixed down on my own in the studio, and I've definitely used Prince as a conscious excuse to take that approach in my own mind. It's probably held me back in certain respects, and certainly there have been times where I've thought that I'm missing out on something by only working alone. But then I have the Prince justification…even though he had an engineer.
Mr. Style Icon: Holly Johnson on David Bowie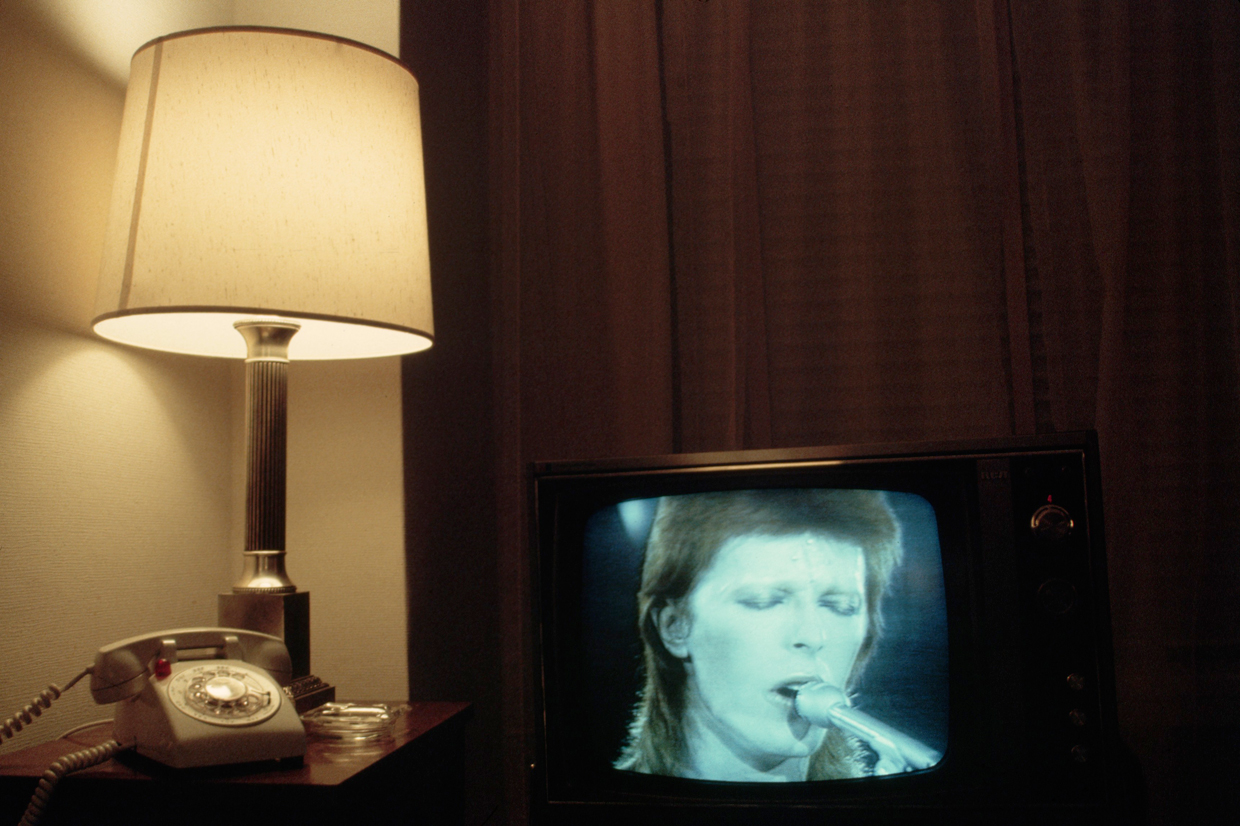 Before he became the brash and unabashedly gay singer of British eighties concept poppers Frankie Goes to Hollywood, Holly Johnson was growing up in Liverpool and struggling with his sexuality. That is, until a television documentary would lead him to the work of Andy Warhol and, in the same year, David Bowie's glambiguity as Aladdin Sane. Johnson's double epiphany was as musical as it was sexual and helped shape not just Frankie Goes to Hollywood's explicit debut Welcome to the Pleasure Dome, and Johnson's lifelong committment to LGBT rights, but also his first solo LP in fifteen years, 2014's Europa (Pleasuredome). Max Dax got the skinny.
There were a handful of musicians in the seventies who encouraged me as a teenager to live my homosexuality more or less openly—amongst them Marc Bolan, Lou Reed and Andy Warhol. In 1973, when I was thirteen, I saw David Bailey's famous TV documentary about Andy Warhol. Literally overnight I became his biggest fan. The film was extremely controversial at the time. There was talk of the "impending brutalization" of the British youth, whatever that was supposed to mean. That's also the moment in my life that I realized I wasn't the only one different from other boys. Soon after, I also started reading everything by Warhol I could lay my hands on. I devoured his diaries as well as anything else he did. That was also pretty much the reason that David Bowie eventually became my idol and my role model.
Aladdin Sane, Bowie's follow-up LP to The Rise and Fall of Ziggy Stardust and the Spiders from Mars, came out on RCA the same year, and it hit just the right spot for me. See, Bowie spoke to me directly. When he publicly came out as being bisexual, I, too, could admit to myself and eventually to others that I am like Bowie, that I too love men.
For Frankie Goes to Hollywood [FGTH] I adopted the stage name Holly Johnson, in reverence of Holly Woodlawn—the Factory superstar who Lou Reed sang about in the famous opening line of his song "Walk on the Wild Side": "Holly came from Miami F-L-A / Hitchhiked her way across U.S.A. / Plucked her eyebrows on the way / Shaved her legs and then he was a she."
Even though I was equipped with a role model and a new name, the success of Frankie Goes to Hollywood came as a bit of a surprise to me. I had been playing in a more or less unsuccessful band called Big in Japan with Bill Drummond, who later formed The KLF, for eight years. Then I started FGTH, after which Trevor Horn discovered me, and the rest is history. Suddenly I was a pop star, and I loved that role. But it was like playing a part in theater. Or to be more specific: Frankie Goes to Hollywood was my interpretation of Ziggy Stardust. Looking back, I think you could describe us as a truly conceptual eighties pop band. Frankie was a cartoon character I had shaped. Those super aggressive vocals are not my natural singing voice either, but I considered the piercing, siren-like quality a necessity. And, of course, my fake hyper-confidence was totally exaggerated. I'm not that confident in real life. We've all read Freud: The best way to mask your internal insecurity and sensitivity is by being loud and dominant on the outside. Everyone knows that. As Frankie, I was also England's first openly gay pop star. Neil Tennant of the Pet Shop Boys, who interviewed me for Smash Hits in 1984, could never forgive me for that. He couldn't acknowledge that we were successful with Frankie before they were and so effectively paved the way for the Pet Shop Boys. Neil—I always call him Nelly, but for some reason I don't think he likes it—only came out in 1994 during an interview with Attitude Magazine. As a music journalist, he knew about the advantages of gaining respect as a musician first and only then planning the how and when of your outing. Because from that point on you become someone else: you're not a pop star anymore, but a "gay" pop star. It becomes a stigma. In that sense, Neil Tennant—unlike us—had a master plan.
The only plan we had, if any, was this: I'd consider FGTH a success as soon as parents of the world would lock away their sons whenever we played a show. I wanted Frankie Goes to Hollywood to be just as much a threat to the perfect world as David Bowie once was by being openly bisexual. That was pretty much our whole objective. But by leaving behind the "bi" part of my sexuality, I aimed to take it one step further than Bowie. At least I set my sites pretty high.~
This text first appeared in Electronic Beats Magazine N° 39 (Fall 2014). You can purchase the new issue, and back issues, in the EB Shop.
Chilly Gonzales On Why He Named a Song After John McEnroe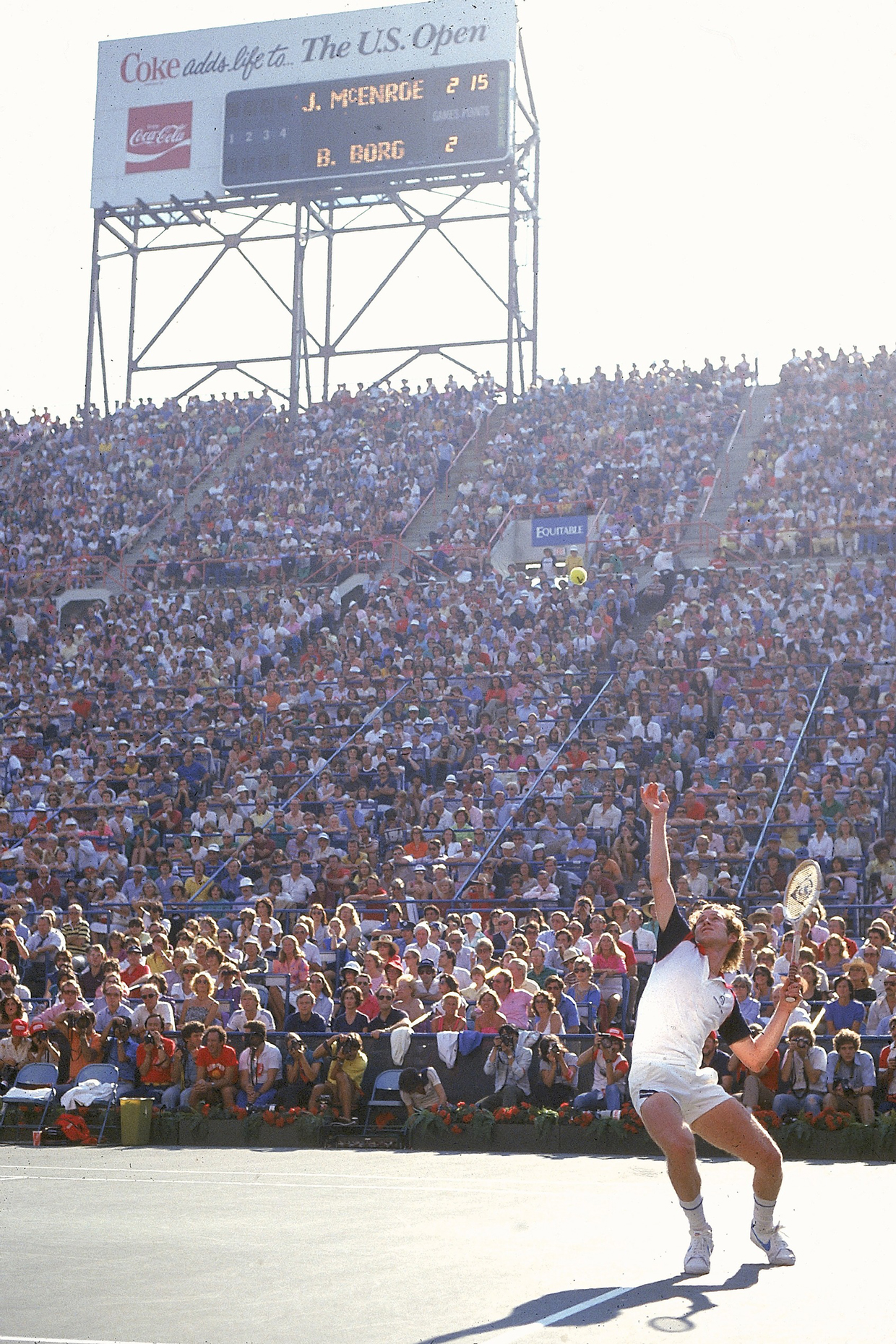 "The world needed Franz Liszt to understand that just performing great music is never enough," waxed Chilly Gonzales recently in a posh Berlin hotel room. While Gonzales' connection to the spectacle-attracting 19th century composer is well documented, few people know that the Canadian-born entertainer cites none other than former tennis star John McEnroe as the source of his polarizing stage persona. "Like Liszt, McEnroe belongs to those who don't believe in eternal rules—and eventually change their respective playing fields." On his new album Chambers, Gonzales has chosen to dedicate a song to tennis's iconic former enfant terrible. Max Dax found out why.
"John McEnroe to me was always more than just a tennis player: he was a transformational figure. I've always been interested in these kinds of characters. When I played chess my hero was Bobby Fischer; for the piano it would have to be Glenn Gould; and for rap, it's Kanye West. These are people who came along and brought such a radically different view to their genres and disciplines that they must be called game changers. Just when the world thinks that they've already seen everything, suddenly everybody is forced to recalculate.
John McEnroe invented a new way to serve by turning his back toward the net so that he'd hit the ball diagonally. I remember that after the first time Ivan Lendl played McEnroe, he famously described the technique as "serving around the wall." Other tennis players compared McEnroe to a sniper on a roof, because he angled his shots so differently. Put yourself in the position of a successful professional who's played and studied the game all his life like, say, Björn Borg. For him, confronting McEnroe for the first time must have been intimidating. No, it must have been terrifying. But it also must have been exciting, because he was witnessing a mini revolution. I was eight years old when I watched the famous Wimbledon finals on TV between McEnroe and Borg in 1980. It blew my mind and made McEnroe my hero. I suddenly understood that tennis could be a transcendental sport. It has a rhythm that can hypnotize.
Indeed, I love John McEnroe so much that I even dedicated the song "Advantage Points" to him. The first part contains all the intensity and brutality of the sport, whereas the second part waltzes along in 3/4, reflecting the moment when McEnroe and Borg were floating in their game. That's when time stops and when tennis becomes art. Good sports are defined by such moments—that is, when the game transcends competition to expose something like a parallel conversation. Which brings me to the aspect of time. Time is special in tennis because it's one of the only sports in the world where a match ends only when there is a winner and not after a certain timespan has elapsed. Theoretically, a tennis match could go on forever. Plenty of extremely long matches have stopped due to the onset of nightfall, only to be continued the next day. Imagine Björn Borg waking up in the morning and realizing that he has to go face McEnroe again, to confront the nightmare of a never-ending tiebreak.
Of course, I also love John McEnroe for his aggressive outbursts and love for McDonald's. All game changers seem to have their undeniably neurotic sides. I personally think that the scandals surrounding characters like McEnroe and Bobby Fischer were important to create a perceived depth. John McEnroe without his eruptions would just be another successful player, like Jimmy Connors or Ivan Lendl. It's not enough to have an impact on the game. You need to cultivate a larger-than-life version of yourself and part of that is certainly an illusion of depth.
Naturally, most people remember McEnroe for his fights with referees. But I doubt they know that he invented the serve-andvolley style—serving and then immediately rushing the net. It took the tennis world ten years to realize that a single player had reinvented their game. Ultimately, I would go so far to say that my Chilly Gonzales persona wouldn't have been possible without John McEnroe as a role model. It's from him that I learned that reinventing the world of music isn't enough. I had to wear a bathrobe on stage and yell into every microphone that I am the future of entertainment to make the people understand who I really am. If everybody learned from John McEnroe, we could all become larger than life."
This article originally appeared in the Spring 2015 issue of Electronic Beats Magazine. Click here to read more from this issue.