Interview: Brodinski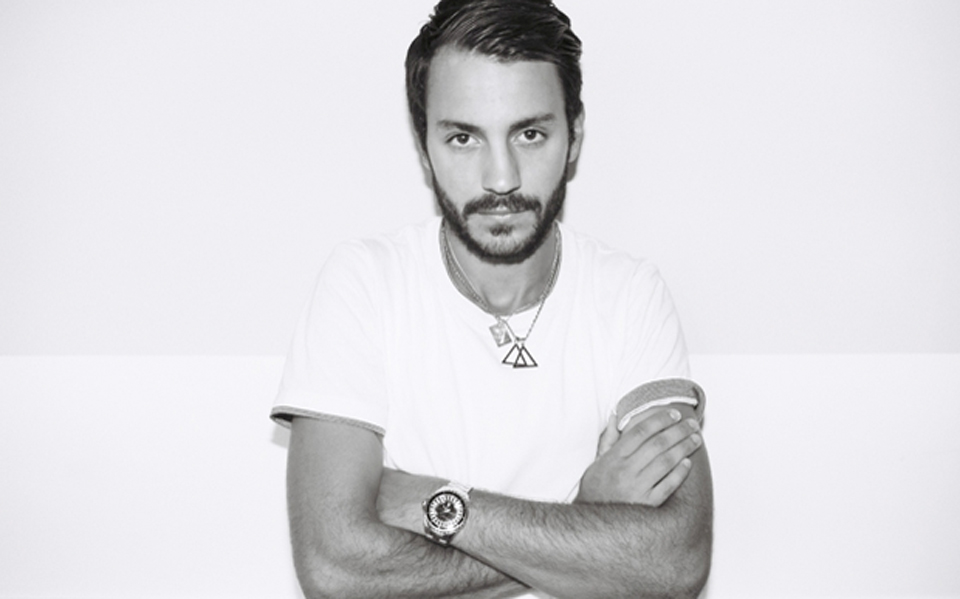 Louis Rogé rose to prominence during the initial wave of hype radiating from French Ed Banger sound of the 2000s. While fashion's fickle halo may have faded on that scene, the man we all know as Brodinski has remained relevant; establishing himself as a DJ, producer and remixer of the renown – you heard his remix of Danny Brown's 'Die Like a Rockstar', right? Not content with producing records, he's decided to turn curator, launching his new Bromance Records in November 2012 with manager and collaborator Manu Barron. Functioning as a platform to showcase artists that have caught his ear and stirred his belief, Bromance has rapidly built up a string of singular releases. We caught up with him to shoot the breeze on life in LA, what drives the label and why he has never bought a slab of vinyl in his life.
Electronic Beats: I read somewhere that you've never bought vinyl in your life. Is this really true? 
Brodinski: I discovered music via the Internet, and I don't regret it. It's a generation thing.
It's becoming more common for people not to go through these little coming of age rituals; buying their first record, vinyl or whatever, because music is always available for free. Do you think that's going to have ramifications in the future? 
People like Soul Clap or Blawan are playing a lot of vinyls. Recently, I made a remix for Jon Convex as G. Vump (my side project with Guillaume from The Shoes) and it only comes out on vinyl, which is really weird for me. But I do hope that this ritual will come back for future generations.
What was the impetus behind forming your own label?
My manager and I created our label Bromance in order to releasing the music we want, when we want.
Did you have a mission statement when you set out?
I'm just releasing music that I love, that I believe in, and that I can play in clubs.
I noticed the records you're putting out cover quite a broad range and you're not afraid to be somewhat strange…that Gesaffelstein track 'Belgium' with the huge shocks of mentasm riffs, for example, or that monstrous '90s-style rave record 'Now U Realize' by Club Cheval.
Club Cheval are my producers. When I heard 'Now U Realize', I just loved it! The whole vibe means a lot to me, and I love the fact that we're all doing different kinds of music!
What are some of the challenges of launching a label in 2012?
It's an investment of money and time, but I think the whole point is to make people listen to the music I love. I don't see Bromance as a money-making venture. It's all about passion.
Are there any labels out there right now that you feel are getting it right?
French labels like Marble and Sound Pellegrino. Labels such as Rush Hour, Osgut Ton, Turbo (of course), Pelican Fly and Zone are amazing too.
It seems so long ago since you were roped in with the whole French scene in the mid-2000s. Did you feel you had to prove your diversity to shake off the associations?
You mean the whole first-era Ed Banger stuff? They inspired me more than anybody else, musically and humanly. We're really good friends and even if we're not playing or releasing the same kind of music, I will always collaborate and do business with friends. That's the best way to have fun in this amazing job that we're doing.
Do you find that life in LA has any discernible influence on the music you're making? 
I moved there last January. It's an amazing city and the music scene is pretty crazy too. I work with locals now; I signed Pipes recently, and Louisahhh sings on my two last singles on Bromance. You can find amazing DJs there too, like Stevie B From Pipes, Thee Mike B, Rick Rude, the Body High guys (Samo Soundboy & Jerome From LOL Boys). Such an amazing vibe. It's the beginning of something!
Your Fabric mix was dedicated to your friend Mehdi, who sadly passed away last year. Was it strange carrying on with making music when you've lost one of your friends and fellow artists?
Definitely. It's still difficult to talk about that, about him. I loved him, as a friend and as a mentor. I will try to keep his memory alive for the rest of my life. Mehdi was such a light, he was a walking smile. I dedicate Bromance to him, but I wish he were here to see what we did. He would be proud. Photo: Dimitri Barclay
The alphabet according to Woodkid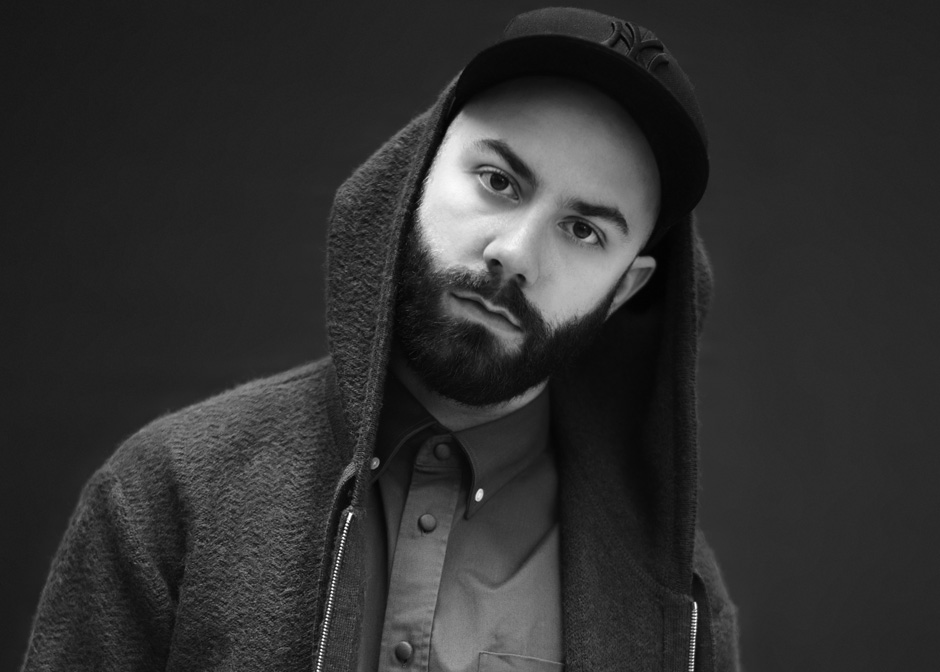 As a director, Yoanne Lemoine is known for creating visceral, ultra-stylish fantasy worlds for the likes of Katy Perry, Rihanna and Lana Del Rey. The Frenchman's dramatic, HD-mythologies have brought budget and narrative back into music video cosmos, which had become a veritable financial desert amidst the music industry's nosedive and the rise of DIY directing. Since 2010, Lemoine has also been releasing pathos-laden baroque pop under the name Woodkid. 'Iron', the single off of his eponymous debut EP, recently served as the inspiration for Dior Homme's Fall-Winter 2013 collection 'A Soldier On My Own'. It's a logical progression for an artist whose sound is as aestheticized as the images he creates. Woodkid's debut LP, The Golden Age, is due out later this year.
A as in Advertising
Both my parents worked in advertising, so i grew up playing with Photoshop and hanging around their agencies. Of course, it's continued to be a part of my life with directing commercials, like the new international Lipton campaign for green tea & white tea. I win awards for this stuff. I don't feel the need to be especially critical of it.
B as in as in Bonjour tristesse
Françoise Sagan's first novel . . . I like sadness. The best music is sad, and I would say there's a strong sense of melancholy and nostalgia in what I do.
C as in as in Clubbing in Paris
I don't go clubbing often in Paris. Not because I don't like it, but because I usually don't have time. However, when I get the chance, I usually go to David Lynch's club, Silencio.
D as in Director's Cut
They're always better.
E as in Eiffel Tower
It was amazing: my first show in Paris and it was on the top of it! Well, first floor, actually. The show was supposed to be streamed live on Vice's new Noisey platform, but an incredibly rare solar flare took place at the same time and put the satellite out of commission a while, so the show only got broadcast the day after.
F as in Firearms
People think after seeing the video for 'Iron' that i'm really into war, which couldn't be further from the truth. I'm inspired visually and sonically by soldiers and war and weapons, but I'm not "pro" any of these things. Just because you talk about something doesn't mean you necessarily endorse it.
G ??????as in The Golden Age
The name of my first album. It refers to the period in childhood when you're still innocent. The album opens with the end of the Golden Age, the moment when you grow up and have to face society and responsibilities.
H as in Hardcore
I don't know much about hardcore, but my sound engineer listens to lots of it. That means I often end up with
a really loud and aggressive live sound, which is cool. Believe it or not, there are a lot of metalheads who listen to my music as well.
??
I as in Iron
'Iron' is the single off my first EP. Thematically, it's like a final sense of destruction that comes after you've been building up your character towards adulthood. It's about when you end up walking by yourself. It's the journey make where memories become vague and you start developing your own personality.
J as in John Galliano
It's a sad story, but I guess that's part of the deal when you're famous. I don't know if he meant what he said— I hope not. My friends from the band The Shoes have their drummers ironically calling themselves 'Das Galliano' ever since.
K as in Kitsch
Sometimes having bad taste is actually a sign of good taste.
L as in Lana Del Rey
Lana is one of the best singers I've ever met, her voice is amazing. I directed 'Born to Die' from her new album and most recently 'Blue Jeans'. She's really shy and delicate, almost fragile. And that's something I tried to bring out when directing.
M as in Mythology
My favorite myth is of Icarus, although I also love myths about vanity—like Echo and Narcissus. I love adventure and anything about humans dying because of their own greed and vices. The world I create around Woodkid is a kind of modern mythology, I would say. I try to design new codes, from architecture to religion, and clothing to rituals.
N as in New Jersey
Only when I have to land in Newark.
O as in Occupy movement
I love the idea. You're always stronger together, and what's more disturbing than a silent revolution?
P as in Prayer
I'm not religious, not in a dogmatic way I mean. I was raised in a Catholic institution and had to pray every night. But this was bullshit. I'm very spiritual and I pray in my own way, because I do believe in something bigger. I just don't like to think that this very intimate and crucial metaphysical question—the meaning of life—has to be answered the same way for every human on this planet.
Q as in Quo vadis, music video?
After years and years of having big everything in the nineties—lighting, images, props, costumes, sets, stunts—videos in the noughties became very lo-fi and very conceptual thanks to the Internet and people doing their own thing. The result was a generation of videos where the images were shit, but the concepts were good. Visually it wasn't stuff you would remember. My videos were always about craft and technical quality, and thankfully, budgets are coming back. Thanks to digital sales, that is. And even if we might hate them, people like Gaga have helped bring back the impact of the video, and production value.
R as in Rock and Roll
There's nothing rock and roll about what I do. There are no guitars and I'm pretty static onstage. It's almost like a funeral. It's not like I don't like rock and roll, but I'm not much of a showman or a hardcore musician. What I do is more intimate. Also, I don't take drugs or drink.
S as in Self-fulfilling prophecy
It's maybe a little scary, but I truly believe that you can decide, thanks to things you believe in, good or bad, how your life will turn out. It would mean that if I am convinced I'm sick, my brain could eventually create the illness I didn't have. The power of thought should not be underestimated.
T as in Tattoos
I have two tattoos, one on each arm. They're keys which, when put together, represent my family. I love people with tattoos.
U as in Utopia
It's good to want to reach things that aren't attainable. I have managed to accomplish a lot just by believing it was possible.
V as in Video Game Scores
Well, I do play video games, my favorite ones are the Final Fantasy series. I absolutely love Nobuo Uematsu's work there.
W as in Win-win situation
That's the best part of being a director as well as a singer: each field informs the other and helps me meet new, amazing artists that help me grow creatively.
X as in Xenophilia
I love having sex with aliens. I often find partners that really make me feel this way.
Y as in YouTube
I watch it more than TV, for sure.
Z as in Zombie Boy
He's great, and he's actually really handsome. I met him once at a Mugler afterparty. I feel a little bit sad for him, because he's been used so much for the Mugler and Gaga campaigns by Nicola Formichetti. Is it temporary? He's not going to be a top model that somebody wants for a long time. I mean it when I say I think he's really amazing, but I think he's like a trend. I just hope he has the time and patience to get through it all. ~
Photo: Trago/Getty Images
20 SAUCES OF INSPIRATION – The Shoes
The Shoes are the French duo who make fluffy post 4am dance music, the likes of which have not been since the Beloved were riding high in the charts.
You may know them from when we posted this utterly amazing video to their new single 'Stay The Same' – an epic pairing of song and video that pulls you towards euphoria and heartbreak at the same time, leaving you trapped in the middle, tense but desperate for more.
We certainly can't get enough so we decided to dive on in like Oliver Twist and ask for extras. This is what we got – a lovely 20 Sauces of Inspiration.
1. What gets you going in the morning?
A kiss from my girlfriend.
2. What five records would you take to a desert island?
– Japan – Tin Drum
– Reakwon – Only Built 4 Cuban Linx
– The Cure – Faith
– King Crimson – Court of the Crimson King (Kanye West took a huge sample in it for 'Monster')
Serge Gainsbourg – Ballade de Melody Nelson
3. What inspires you to create?
– My friends
– Samples
– Synth
– Women
– Beer
– Japanese food
– TV
– Football
4. What book or piece of literature are you reading at the moment?
Here There and Everywhere, My Life Recording the Music of The Beatles by Geoff Emeric and Howard Massey
5. Favourite piece of literature and why?
L'Etranger (The Stranger) by Albert Camus. Because Robert Smith did a great song about it, 'Killing an Arab'.
6. Favourite club?
Social Club – Paris. Because it's our second home.
7. Which historical figure inspires you or would you like to meet?
Don't know but I'd like to meet Sarkozy to kick his ass!
8. List five movies that you couldn't live without?
Phantom of the Paradise – Brian De Palma
Un Prophete – Jacques Audiart
La Haine – Mathieu Kassovitz
Back to the Future – Robert Zemeckis
This is England – Shane Meadows
9. Favorite director or actor?
Director – Daniel Wolfe
Actor – Johnny Harris
Because they did a video for our single "Stay The Same" feat esser… And it's just a little piece of art.
10. Favourite piece of architecture or building?
Gaudi in Barcelona. Because it's insane… But full of religious things. Weird.
11. Favourite combination of food or recipe?
Oyster and white wine in the morning after a big party.
12. Favourite musical genre in the last 100 years and what would you mix it with if you could?
I don't know but I know the one genre I don't like – math rock.
13. Who has had the biggest influence on you in your life?
My dad.
14. What is one record you should never be seen dancing to in a club?
I've never been dancing. Never…
15. Favourite 5 music artists currently listening to?
– Das Racist
– Booba (French rapper)
– Scientist (dub)
– The Brian Jonestown Massacre (complete discography… big work)
– Woodkid
16. Favourite piece of art or artist and why?
"La liberté guidant le peuple" by Eugene Delacroix. Because it's fucking huge, it represents my country, represents revolution – and you can see a nipple on it.
17. Artist you'd most like to collaborate with?
Marvin Gaye
18. One obscure band / artist you think should be more popular?
ALB they did a fabulous album called "Mange Disque" and they are writing an amazing new album.
19. What's your ringtone?
The same as EVERYONE who's got an Iphone.
20. Do you have a favourite sauce?