Love, Again: Daniel Jones recommends Austra's <i>Olympia</i>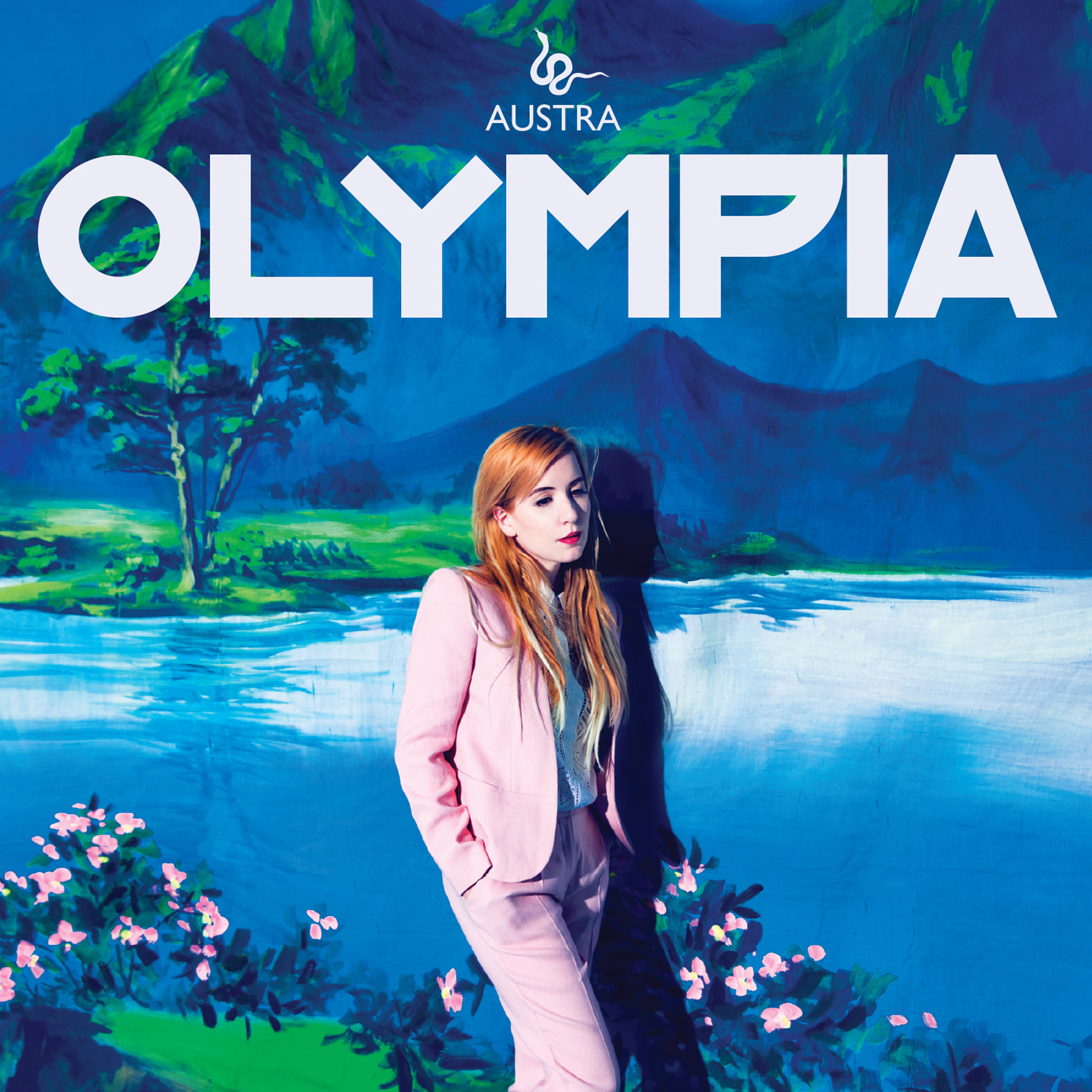 From the swaying coos and house-inspired synths of "Painful Like" to the soaring and bittersweet piano-led melancholia of "Home", you get the feeling that you're being spoken to directly from the heart, says Daniel Jones.
Some albums stick with you; burn themselves into your musical aura like a memory. As someone who listens to an immense amount of music in a week, both for work and pleasure, that number tends to be fairly low. Let me tell you a story:
It was my first summer in Berlin, and I couldn't have asked for a better one. The grayness that pervades the city had dissipated, I was madly in love, and everything felt fresh and new.  Feel It Break, Austra's debut, was the album of choice for my lover and I. I'd listen to it on my way to see her, strutting on air to "Villain"'s pounding drums. We'd dance together to "Spellwork" in her room, and I'd delight in dropping "Beat and The Pulse" in a DJ set just to see her face light up and body move in the wild way that was so specifically her. Somehow, it became not only our album, but also Berlin's album. It spoke to me of promise, permanence, and joy. You don't really get a lot of albums like that in your life.
Two years later and both she and the fresh promise of the city have gone, and an aura of gray cold hangs over summer like an old washcloth. Yet Feel It Break remains just as fresh and wonderful as ever, even if the memories attached do not. That's why Olympia, the Toronto group's recently released follow-up, was an album I waited for with trepidation. It had a lot to live up to in my mind.
It wasn't the immediate ear-grabber its predecessor was, I admit. Opener "What We Done?" burns slow, evolving from a minimalist formula of Katie Stelmanis' operatic vocals and spurts of twinkling synths into a thrumming and complex dance beast. Evolution is what Olympia is all about, in fact—that, and Stelmanis' beautiful voice, which dominates any instrumental you care to put behind it. There's a confidence that you only see in second albums; I don't like to say "effortless", as there is far too much strength in her voice for that, but it feels that way. From the swaying coos and house-inspired synths of "Painful Like" to the soaring and bittersweet piano-led melancholia of "Home", you get the feeling that you're being spoken to directly, straight from the heart.
Unlike the goth-tinged esoterica of Feel It Break, much of the lyrical content here is indeed personal and centered around relationships, and perhaps that's the biggest reason Olympia hits home for me. When Stelmanis sings, "You are not with me," when she softly wails, "You changed my life for the best," there's a level of heart-rending sincerity that's impossible not to be touched by. Had the tone itself been one of tragedy it might have all been a bit much, but there's also a power, an inner strength that speaks of heartbreak, but also healing. Austra aren't the same band I fell in love with during that first, perfect summer, and that's okay. As Stelmanis sings over the skittering beat of "Reconcile", "You will love again."˜
Olympia is out now on Paper Bag Records.
Azari & III – Electronic Beats takeover
We've taken a trip to Monkeytown, been overtaken by King Midas Sound and now it's the turn of future-facing house gang Azari & III to take the reigns at Electronic Beats. Taking place next Monday, 5th December, throughout the day we will be taking a peek into the psychedelic world of the Toronto hailing foursome who's self-titled debut album was one of the smash hits of this summer. Expect insights into gear, life on the road, their thoughts on the current crop of electronic artists and lots lots more.
Also, here's a little treat: fill in the form below to win a copy of Azari & III's most recent album.
Loading…
Electronic Beats Recommends Azari & III in review
Azari & III have just finished their Electronic Beats Presents tour of Europe! With When Saints Go Machine supporting and six great shows, it was a tour that neither the Toronto foursome or their fans are likely to forget. After a successful start in Munich's Feierwerk, the group hit chilly Vienna. The winter-like atmosphere was quickly thawed by their amazing show at the Pratersauna, before it was on to Cologne's Club Bahnhof Ehrenfeld. Located under a train station, the venue was the perfect showcase the Azari & III to play their hit 'tracks', with the crowd being suitably appreciative of a subtle joke.

Hamburg was definitely in a party mood, with the audience rushing the stage to freak out with the group. Cedric took this as a sign to change places and rush the audience, joining them in the dance and making everyone throw their hands up high. Then to Berlin and their sold out show at Gretchen, and we have to say it was truly unforgettable. Sweaty house magic that had our bodies aching from so much dancing! The band then went on to Leipzig to headline the Audioinvasion Festival before making a final stop in Amsterdam's Trouw Club, a former paper factory that Azari & III filled with their body-shaking sounds. It certainly didn't hurt that the factory had such an amazing sound system!

With all said and done and some welcome rest needed for everybody, we would just like to say a final thank you to Azari & III , When Saints Go Machine and everyone involved for yet another amazing Electronic Beats Presents tour.