Videodrome 96 – This week's best videos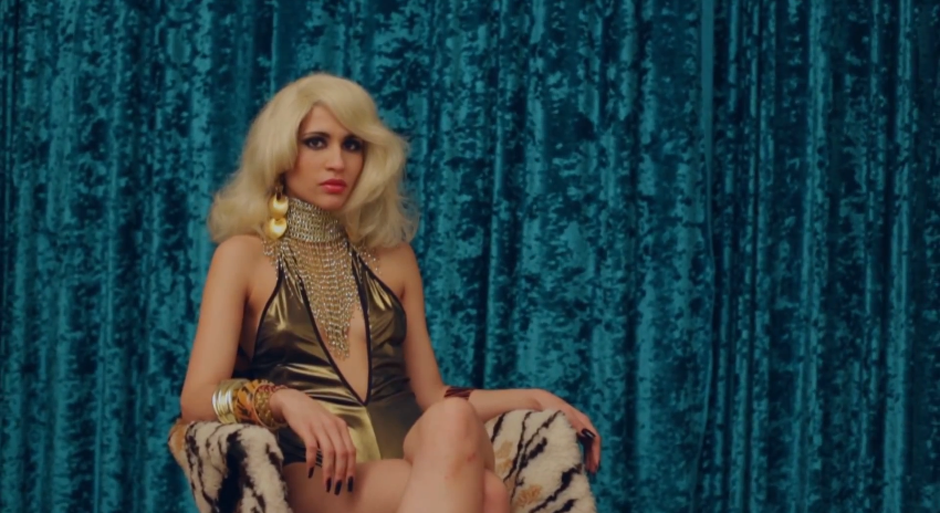 Welcome to our latest episode of music video goods, this week with Only Real, Mohammad, Stefan Goldmann, and more. Check it:
#1 Dj Clap – "Unbelievable", directed by Dj Clap and Matt Gerber
When it comes to editing skills, you better ask Matt Gerber! Check his unbelievable editing techniques in this mind-blowing video for DJ Clap's "Unbelievable" track—taken from his last month's Best Night Ever album, released via Magical Properties.
/
#2 Mohammad – "Sakrifis", direcetd by Beben Films
If you're a sucker for animal movies, this might be just up your alley. Though PAN definitely sets the bar high, as the video effect strays almost into x-ray.
/
#3 Gobby – "Slick Boi Gel"
You might have realized that I am the biggest Gobby fan on earth. And yes, now with his brand new Fashion Lady full-length, all the other suspects start coverage. Question: what would be Gobby without UNO?
/
#4 Tricky feat. Francesca Belmonte – "Does It"
Tricky's new album will be out May 28th via his own False Idols imprint, and here's the second peek at it called "Does it", which sounds—thank God—very much like the good, old Tricky.
/
#5 SFV Acid – "misto_prono"
UNO has the next great artist with a brand new album. If you have been following VIDEODROME for a bit, you might have already stumbled over this rising artist. If not, do yourself a favor, check this video and go and buy The Dwell, which drops on May 28.
/
#6 Co La – "Deaf Christian", directed by Andrew Strasser
Man, I am with Co La. Although spring is not coming to Berlin this year, in my mind I am already chilling naked, outside while listening to Co La's Moody Coup LP, which will be out 6th May, 2013 via Software Recording Co.
/
#7 Stefan Goldmann – "The Outness Queens", directed by Peter Vulchev
German DJ/Producer Stefan Goldmann has a new cool video inna David-Lynch style, which teases his 17:50 album, which is out now through Berlin based imprint Macro.
/
#8 Findlay – "Off & On"
Manchester's Findlay are giving me a sort of a Sons & Daughters feel. You can grab the four track free EP at www.findlaymusic.com
/
#9 Liars – "The Exact Color Of Doubt", directed by Markus Wambsganss
German film director and producer Markus Wambsganss just unveiled a pretty spectacular official video for Liars' WIXIW release from  last year.
/
#10 Only Real – "Blood Carpet", directed by Fred Ellis & Only Real
London-based Nial Galvin aka Only Realmade this VHS-like video with friend and filmmaker Fred Ellis for the track "Blood Carpet", one half of a double A-side with "Backseat Kissers", out now via ASL Records.
"Economics is something, that people predict like the weather" – An interview with Liars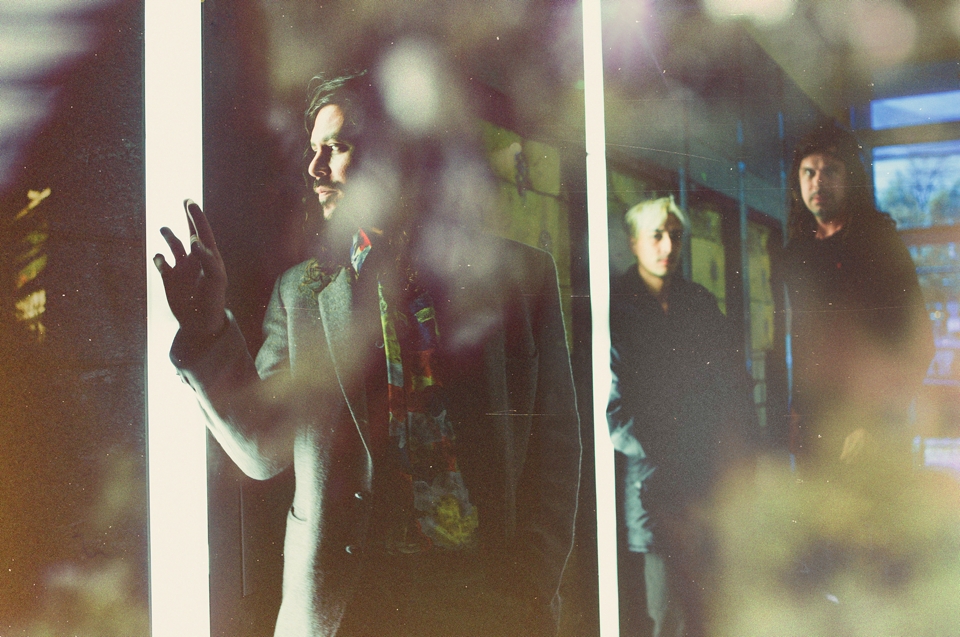 Liars are undoubtedly one of the most consistently interesting and challenging bands to have emerged from New York's early 2000s scene. Although they've have been around for quite a while we still find it impossible to second guess them. They've made a career out of constantly challenging our expectations, with each album seemingly forking off in an entirely new direction. From their art school beginnings on 2001's They Threw Us All in a Trench And Stuck a Monument on Top to this summer's WIXIW they have came a long way along a path less travelled. We sat down with Angus Andrew, Aaron Hemphill and Julian Gross plus Tonje Thilesen from No Fear Of Pop to discuss economics and binge drinking in Berlin's 8mm Bar.
Your last album WIXIW was out in May, what are you up to now?
AA: We are just doing a lot of touring, but in January we will begin work on a different project.
What's the project?
AA: It's a little undecided, but it's a music thing we're getting ourselves involved in. It's hard to go into any details just yet.
I always wanted to ask you about the development you where going through. The first time I saw you play was at a festival in Austria, in 2005 I think…
AA: Was that the one where I cut his face open? [points to Julian]
I just remember you had umbrellas on stage.
AA: It was raining a lot and I remember Adam Green was playing at that festival. That tour we did was really extensive and the night before we were in Berlin and it was still early enough in our touring experience to think it was a good idea to stay up all night drinking absinth. We got drunk at 8mm bar.
It feels like there was a lot more improvisation with your older stuff, now it seems more bound to a rhythm.
AA: On the record it's more improvised than live. The big difference between then and now is that we where using a lot more electronic programmed beats. That obviously makes it a bit less improvised. But our working style isn't really different. It's pretty similar to when we began. Often the drum elements happen first and we make mistakes when we are doing it. I think that's improvising, making mistakes. We still do that a lot.
You always break with what people tend to expect, is this your aim or just a natural progression?
AA: It's a very natural thing for us. It's our way of keeping ourselves excited about what we do. Each record is an opportunity to try something brand new. By the time we finish working on a project in a certain way it feels very obvious to us to want to try to forget that and see what's next.
JG: Creativily its exciting to throw yourself in a position that's really scary. Putting yourself in an unfamiliar place our of your comfort zone.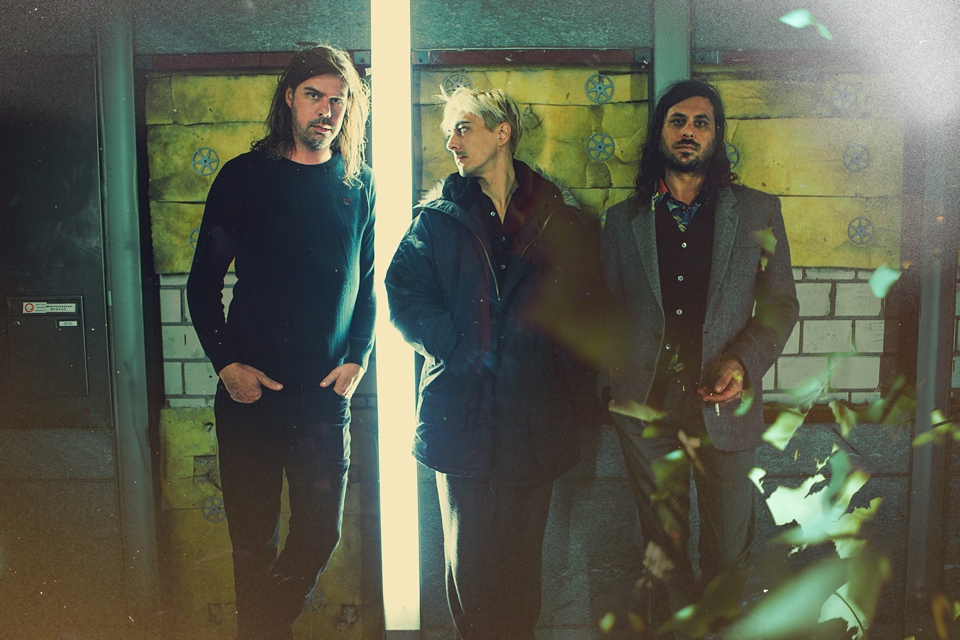 It's boring to listen to music that's always stays the same…
AA: I think that's the way people normally work, they like to know what they are going to get from a band. I think it's more comfortable for people. It's not easy to follow us, but we hope it's a bit more exciting.
How does that work out financially?
AA: It's not something that dictates the way we work and if that was a big concern for us, we wouldn't do what we do. It's not the best strategy for making a lot of money or being famous. Because people like consistency.
AH: Economics is something, that people predict like the weather. I think that bands have made music in the same style twice and it has backfired on them. To make a record based on economics would be really disappointing.
I've been reading a lot of articles recently about how it's not possible for "indie" bands to make a living anymore. 
AA: It depends on perspective. We've been on the same label since we began, it's called Mute. They are very nurturing of us and they help us survive. There are a lot of bands, friends of us, who haven't been able to survive because they have been in situations where labels wanted something particular from them and that was it.
AH: I think if you are making a record, basing the music on what you think people are going to like or what's going to sell better will never work—there's no way you could win! You should just be making what you want to make instead of guessing what someone is going to want. I mean how do you ever do that? ~
Photos: Tonje Thilesen
EB Premier: Liars – No.1 Against The Rush (Vince Clarke Remix)
How do you make a hugely-anticipated album even more exciting? Drop the lead single with some truly great remixes. Mute already had us drooling with the idea of what the great experimentalists Matmos would do with the surprisingly gentle 'No. 1 Against The Rush' (though we hope it has something to do with human fat) but when we also saw Vince Clarke was on board, we punched the air so hard our feet lifted off the ground. The legendary founder of Erasure and Yazoo takes the swaying, decayed wave-pop of the original and coats it with chrome techno-pop beats and New Romanticized vocals, possibly marking the first suitable time a Liars track felt made for an S&M club.