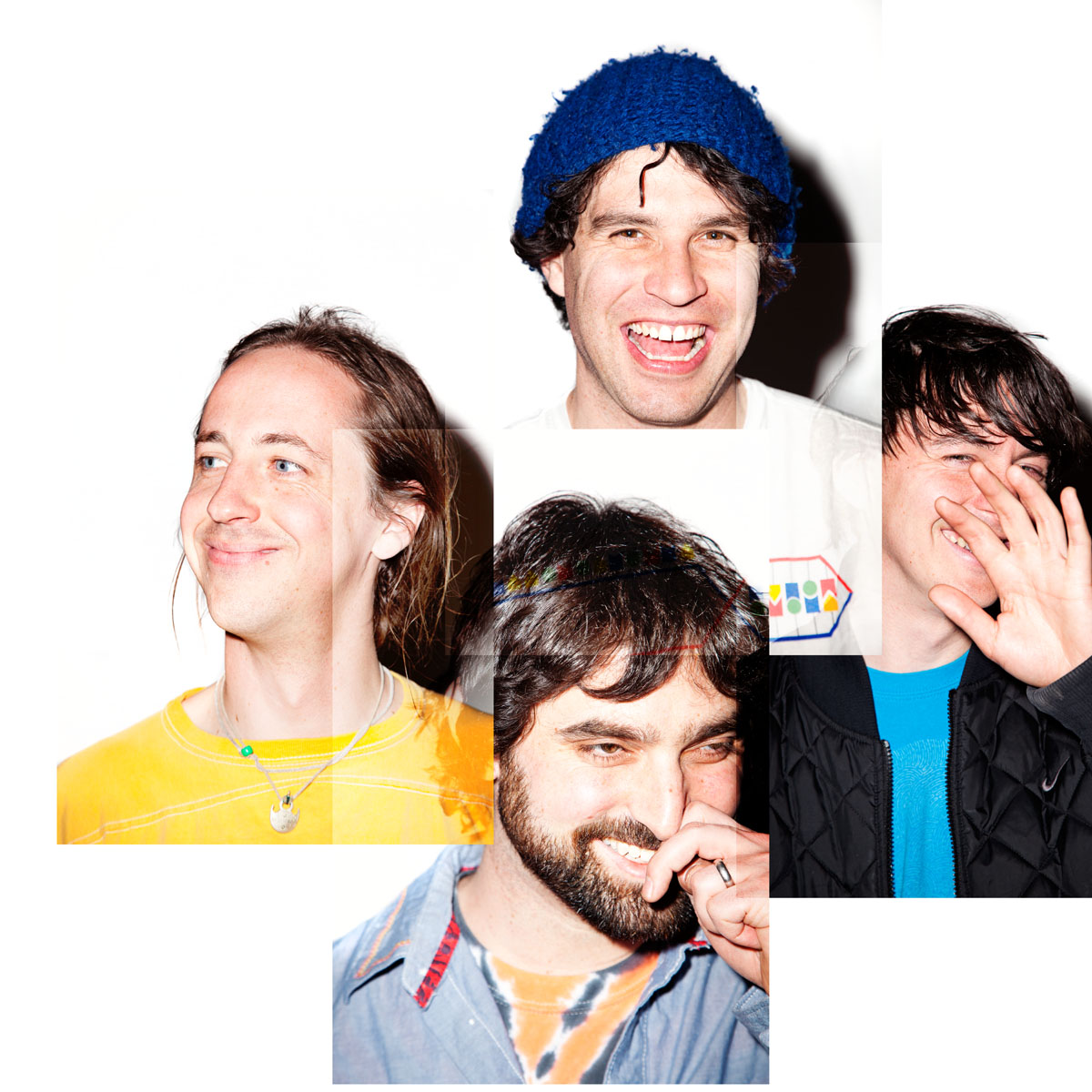 Animal Collective
Fearless pop outfit Animal Collective have been restlessly warping pop into the strangest of figurations since their astonishing 2000 debut Spirit They're Gone, Spirit They've Vanished. Now with nine critically acclaimed studio albums to their name, David Portner, Noah Lennox, Josh Dibb, and Brian Weitz's formidable catalog is the benchmark against which contemporary adventures in pop continue to be judged.
Animal Collective's self-released 2000 debut Spirit They're Gone, Spirit They've Vanished was a turn of the century call to arms which blended woozy organs, eccentric piano lines and wayward electronics in a challenging, yet seductive manner, and they have steadily released a string of acclaimed records since, many on their own Paw Tracks imprint. From the environmental warmth of 2003's Campfire Songs to the dense electronic collages of 2012's Centipede HZ, the collective has always pursued a distinctive, and experimental production approach which is as crucial an element as the group's muscular guitars, drums, and vocals. Even at its most experimental, however, Animal Collective's work displays a disciplined songwriting craft. 2004's Sung Tongs, which features only Portner and Lennox, is powerfully stripped-back, with tracks like "The Softest Voice", "Winter's Love", and "Visiting Friends" boiled down to little more than piercing vocal harmonies, and twinkling guitars. Perhaps Animal Collective's finest achievement remains 2007's Strawberry Jam, an impeccably bizarre collection released on indie stalwart Domino, which contained erratic jig "Peacebone", krautrock-come-collage "#1", and the deranged country number "Unsolved Mysteries".
Over the Animal Collective's history, its members have pursued numerous collaborations and one-off projects, both as a group and individually. The group appeared on no wave pioneer Arto Lindsay's 2002 album Invoke, and commissioned remixes from dubstep luminary Zomby, and Stones Throw associate and Hudson Mohawke collaborator Dam Funk of 2009's Merriweather Post Pavillion cut "Summertime Clothes". Noah Lennox has also released a number of acclaimed solo electronic albums under the alias Panda Bear. Animal Collective continue to tour extensively, and are notorious for mesmerising, and energetic sets which focus upon fresh, often unrecorded, material over album hits. It is this unerring emphasis on the new which promises to propel the collective to ever-more freakish heights in the coming years.