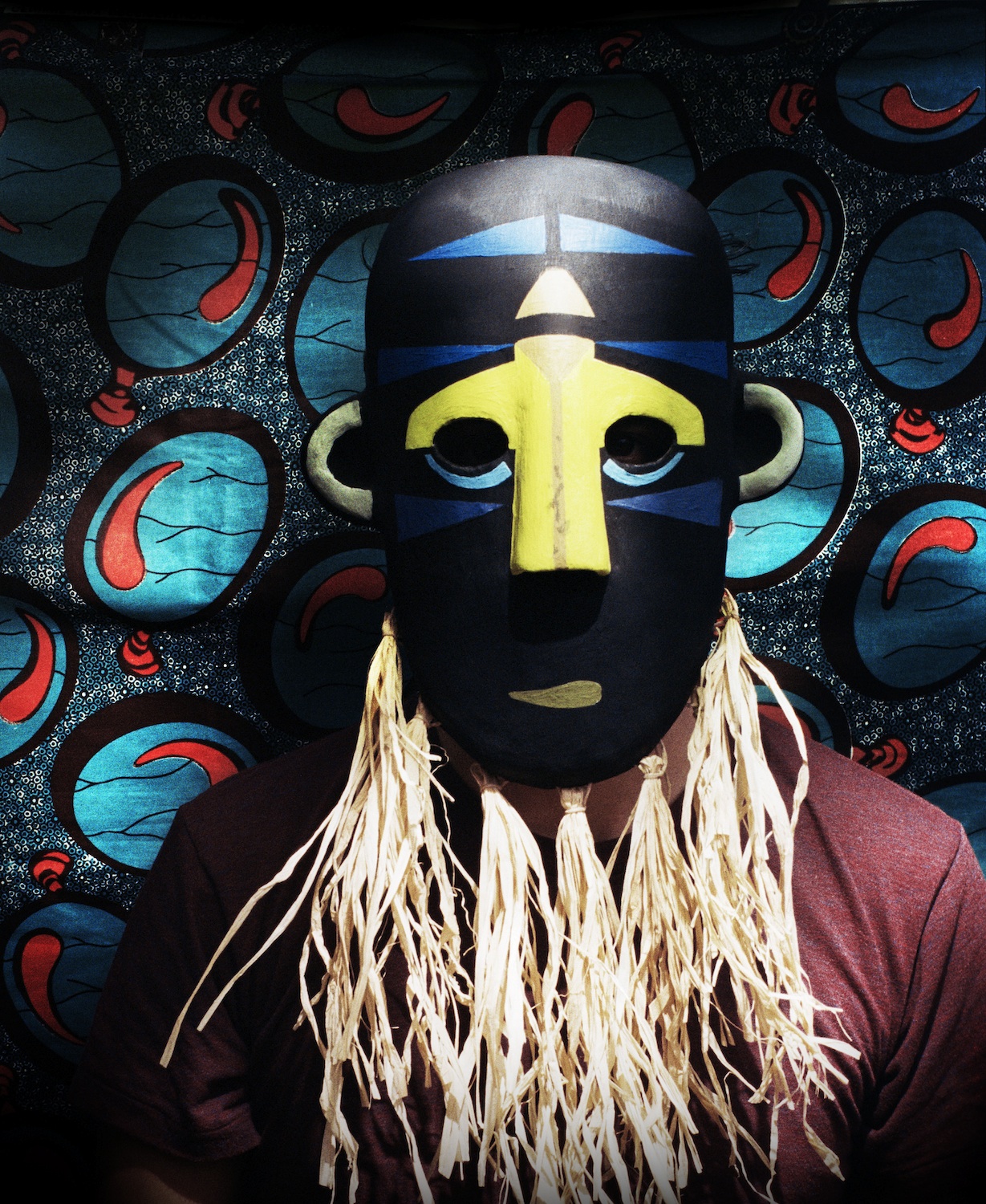 SBTRKT
In recent years, Aaron Jerome has quietly produced some of the 21st century's most lauded electronic music under the name SBTRKT. SBTRKT fans are more likely to recognise one of the ornate masks behind which Jerome hides than his face, an emblem of the producer's admirable commitment to musical pedigree over celebrity.
Appearing amidst the UK's fertile 'post-dubstep' scene alongside acts like James Blake and Mount Kimbie, SBTRKT produced a string of promising EPs in the lead up to his self-titled debut album in 2011. On his 2010 collaboration with South London vocalist Jessie Ware for prestigious Glasgow outpost Numbers, SBTRKT showcased a punchy, dextrous production style which characterised the acclaimed Soundboy Shift and Step In Shadows releases for indie bastion Young Turks in the same year. On cuts like "Soundboy Shift" and "Colonise", SBTRKT convincingly married the dark, bass-heavy style associated with dubstep pioneers like Mala with an uptempo rhythmic drive drawn from house and techno. This potent mixture crystallised on 2011's SBTRKT, which featured numerous collaborations underpinned by a muscular, yet soulful production style. "Wildfire" played off Little Dragon's gymnastic vocals against a rude, funk-driven half-step, while "Never Never" was one of the many memorable cuts where Jerome sparred with his crooning live partner Sampha. Jerome's return to Young Turks in 2014 for second album Wonder Where We Land confirmed his reputation as a producer of rare touch, with the album's title track as emotive a cut as any in the SBTRKT catalogue.
Though Jerome has two accomplished albums to his name, perhaps SBTRKT's most vital work has been his catalogue of remixes, which include cuts for many of the dance and pop music's leading lights. SBTRKT's reworkings of M.I.A.'s "XXXO", Modeselektor's "Art & Cash", and Basement Jaxx's "Scars" are brilliantly propulsive and joyful, but it is Jerome's garage-influenced rework of Radiohead's "Lotus Flower" which remains his finest remix moment. Jerome's ongoing relationship with the Oxford band also spawned a stuttering, anthemic reworking of the SBTRKT track "Hold On" by frontman Thom Yorke under the pseudonym Sisi Bakbak in 2012, a marker of the producer's far-reaching influence.