Review: EB Festival Vienna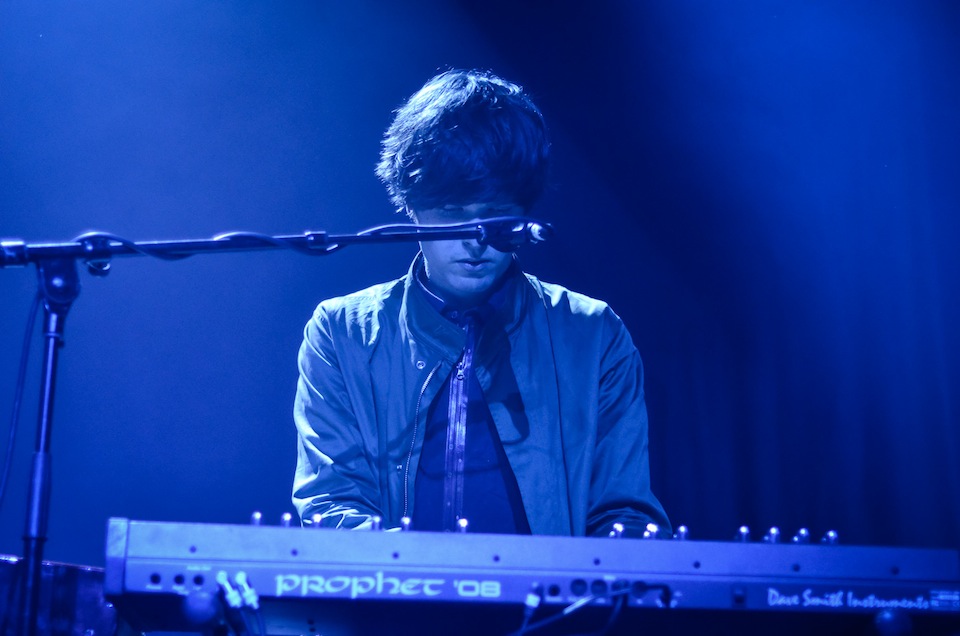 When Electronic Beats Festival touched down at Vienna's Arena last night, it was to a sense of tremulous anticipation. It had been sold out for a while; James Blake, HudMo and Squarepusher nestling up to each other on the same bill doesn't happen every weekend, after all. But, I have a confession: remember last week when I told you about Her Voice Over Boys, the new project by Anna Müller, and how I missed parts of the show due to the ungodly hour at which it started? It happened again. Even though I entered the Arena only fashionably late, HVOB had already taken the stage. Still, what I saw of their gossamer, melodic set was enough to promise a heady future for the young band—a year from now they may well be selling out venues like this on their own and playing at primetime. I'll bet my hazy timekeeping on it.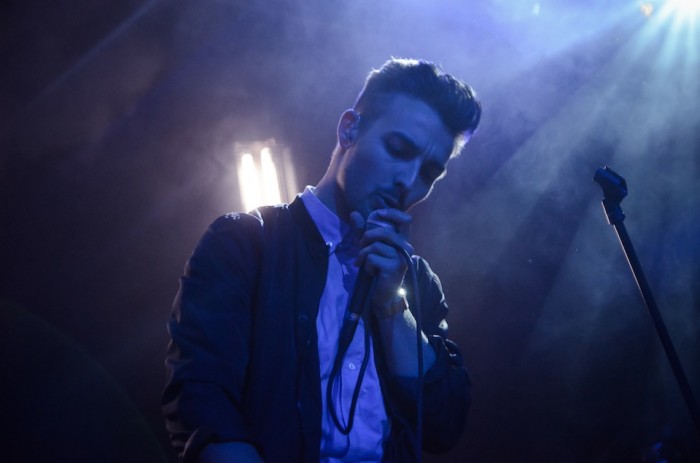 The same can be said for I Heart Sharks, a band from Berlin, who were up next. Except, who says the have to wait a year? By the time three youngsters got to their last song of an effervescent indie-pop set, the venue was nearly packed to capacity.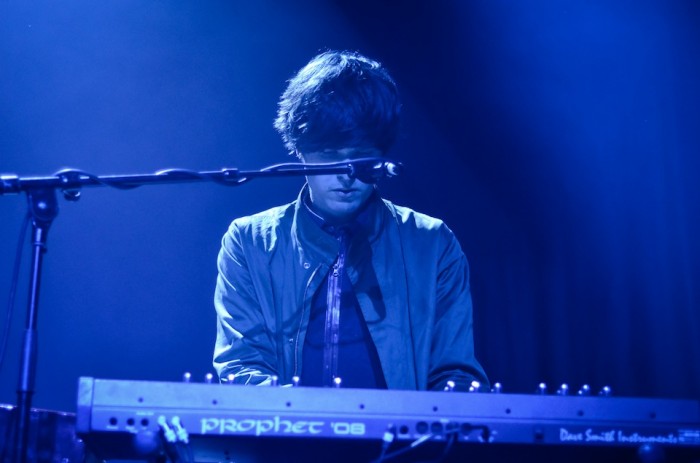 Mind, this could have been due to the impending arrival of James Blake. The last time this post-dubstep (sorry) wunderkind had visited Austria, only a few people had the chance to see his marvelous show at the Minoriten Kirche in Krems. Although the Arena hall stands at more than twice the size, it still proved too small for Blake's cavernously doleful songs. There were even tasters of new tracks, driving the crowd into a veritable frenzy.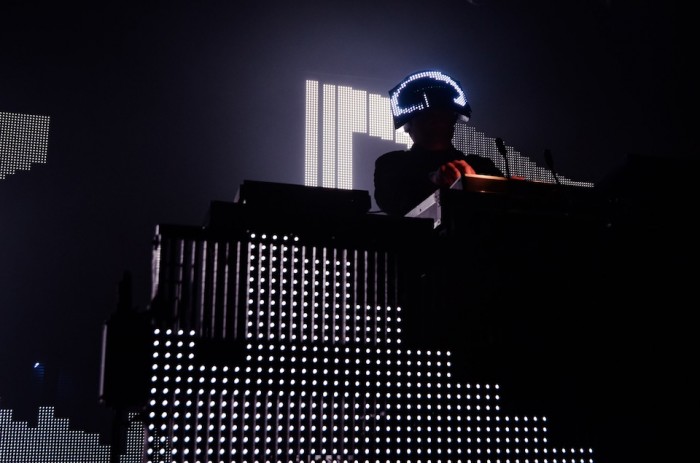 Hot on Blake's heels, Tom Jenkinson aka Squarepusher hit the stage shortly after midnight. In an interview conducted by Max Dax for the Summer Issue of Electronic Beats Magazine, Jenkinson mentioned that he "was always intrigued by tuning the radio, as well as switching it on and off."  He clearly hasn't lost his penchant for fingering the on/off switch, as it's still the basic element of both his breaks-heavy music as well as his stunning light show. Though the hours ticked on, the atmosphere became alive with energy.
Even though some brave people had already started busting irregular moves during the Squarepusher set, the arrival of Hudson Mohawke ensured that nobody was immobile. His recent entrance into the big, big league, felicitated by producing some of the better cuts off of Kanye's Cruel Summer album, furnished his set with some blue-chip swagger. Suffice to say, he damn near brought down Arena hall around us and caused some effusive tweeting over at our feed. In the end, I don't know if it was the stream of incredible music played at tinnitus-baiting volumes, the overwhelming energy of the constantly hyped mob around me, or the booze and flashing lights that got me but everything just started to get a bit, well, fuzzy. As I attempt to recover my bearings, allow me to thank an awesome group of organizers and crew, a wonderful crowd, and of course a group of unbelievably gifted artists for giving me a night (and a hangover) to remember.
Win tickets for Electronic Beats Festival Vienna 2012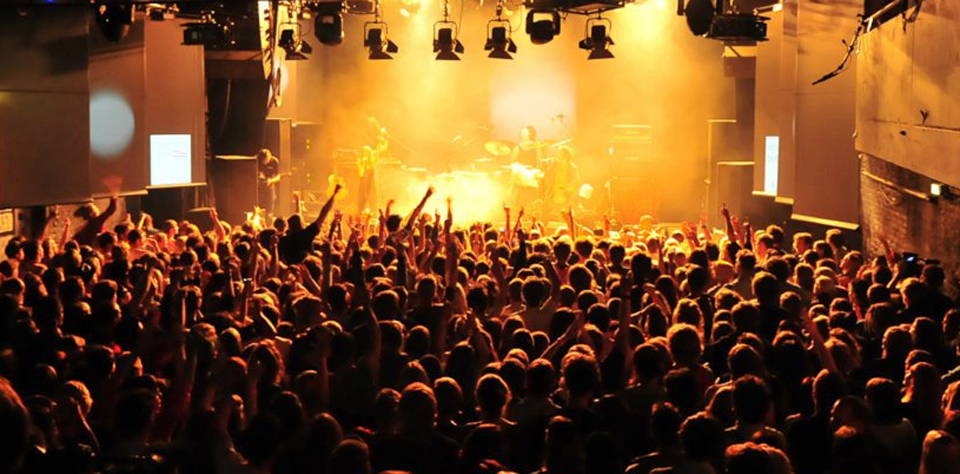 Working at Electronic Beats undoubtedly has some benefits. One of these is that the editorial staff doesn't need to take care of tickets for our festivals (although we get these in return for work, of course)—which is a good thing, because our upcoming Vienna festival has been sold out for weeks.
Unfortunately we can't offer free guest list to everyone. However, while scanning the Facebook event page it quickly became obvious to us that there's still a high demand for tickets for our extravaganza with I Heart Sharks, James Blake, Hudson Mohawke, Squarepusher, HVOB, and Wolfram at Arena Vienna on October 12th.
Without further ado we'd like to offer you the chance to win a pair of tickets for Electronic Beats Festival Vienna 2012. We'll also throw in some free drinks for you and your friend. Simply fill in the form below, winners will be picked and notified later today at midnight—cross your fingers!
UPDATE, October 11th, 12:00am: Competition is closed, winners will be notified via email.
Find further updates on our Facebook and Google+ event pages, or follow the hashtag #ebfest12 on Twitter. Also: full timetable below.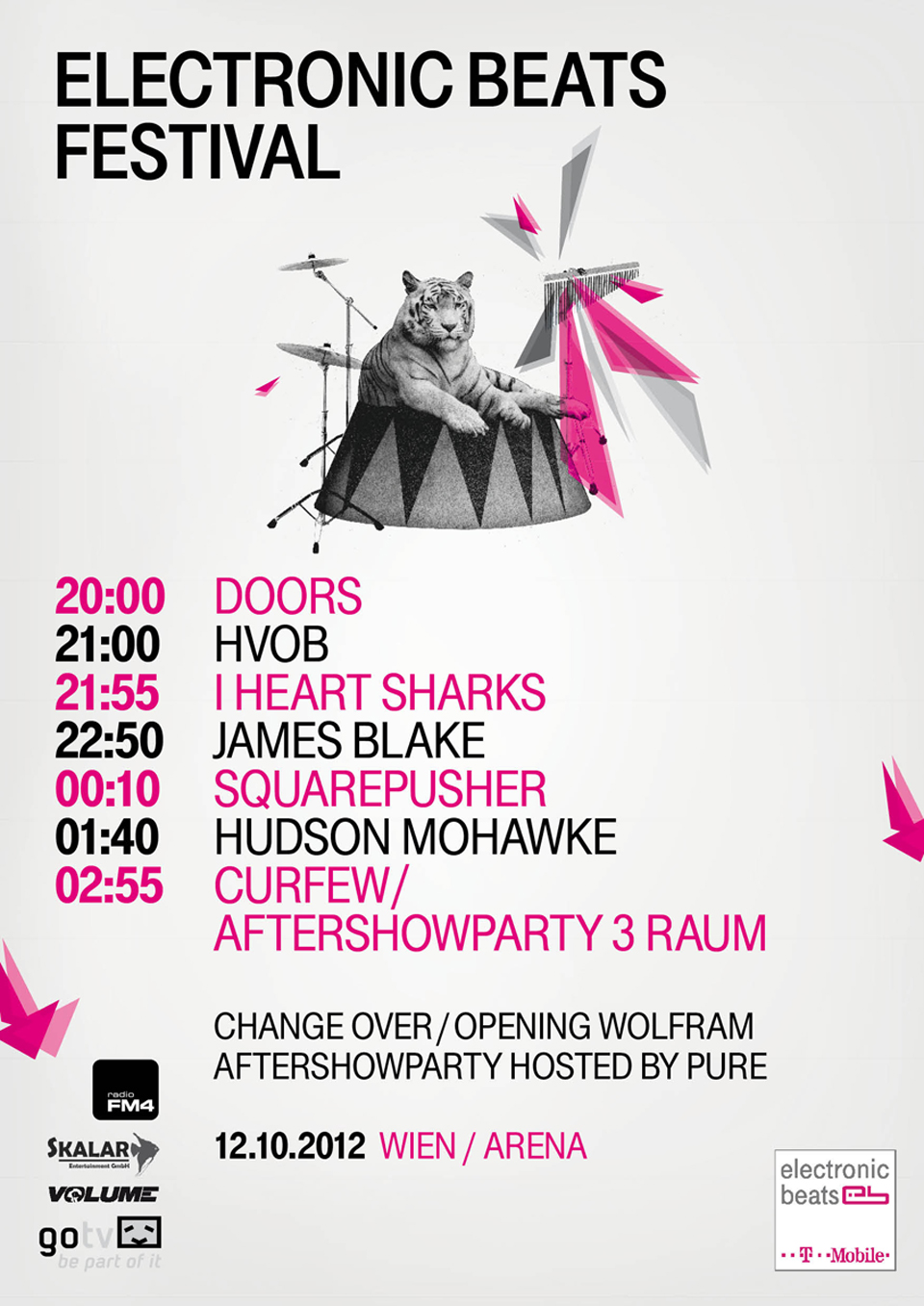 Electronic Beats Festival Vienna 2011 in review
The cavernous Vienna Arena was the setting last night for an epic night of music and dancing. The old factory complex was the perfect venue for the latest edition of our beloved Electronic Beats Festival.
As soon as the doors were open, Austrian euro dancer Wolfram was behind the decks and laying down discoid beats and shimmering synths in a DJ set that eased the crowd into the first part of evening. Before we knew it first act Bon Homme was on stage and ready for action. He opened his gig with a very special version of his stand-out track 'Ray Ban' from his latest self-titled album.
With his set over, and after the shortest of breaks, it was time to welcome The Brandt Brauer Frick Ensemble to their first Electronic Beats event. From the first moments of their set, it was clear the band meant business and live rococo-techno was clearly what the crowd wanted to hear as BBF composed their dance tracks live with pianos, drums, glockenspiels and even a rainstick.
With the first half of the evening over, it was time to have a tiny break outside, to cool down a bit with our friends.
Appearing out of the shadows next were Crystal Fighters with their mesmerising, unique and very catchy Basque power-pop that amazed and delighted Electronic Beats fans in equal measure. Crystal Fighters pulled off a unique show continued the party vibe, and kept the crowd rocking.
Finally, it was time for the set that many people in the arena had been waiting for – an epic, genre busting, high octane DJ show from Peaches and her DJ MCextrvaganza who almost tore the roof of the arena. Wearing a crazy outfit of what appeared to be breasts, the electro punktress Peaches still knows the strongest force in the world lies beneath a woman's panties. One moment she was behind the DJ booth and in the next moment she was sitting on that booth, plus both of her dancer were very cool and after a while they went, of course, completely crazy…
With the show over and the lights going up, we took a moment to catch our breath and went in search of somewhere quiet for a stiff drink, before we headed off to the after-party to catch Wolfram one more time djing the night away. We danced till dawn and have the hangovers to prove it. All in all – an unforgettable evening. Which was just the beginning: Make sure you check out the next Electronic Beats Festival below.
Dates for your European diary are October, 15th for the Bratislava experience with Karlsson & Winnberg of Miike Snow. October 28th to enjoy our Hungarian treatment with Buraka Som Sistema in Budapest. November, 25th when our Electronic Beats Festival gonna hit the Tvornica Kulture venue in Zagreb and finally December 2nd we're playing Warsaw's Soho Factory.