For Sale: Damir Doma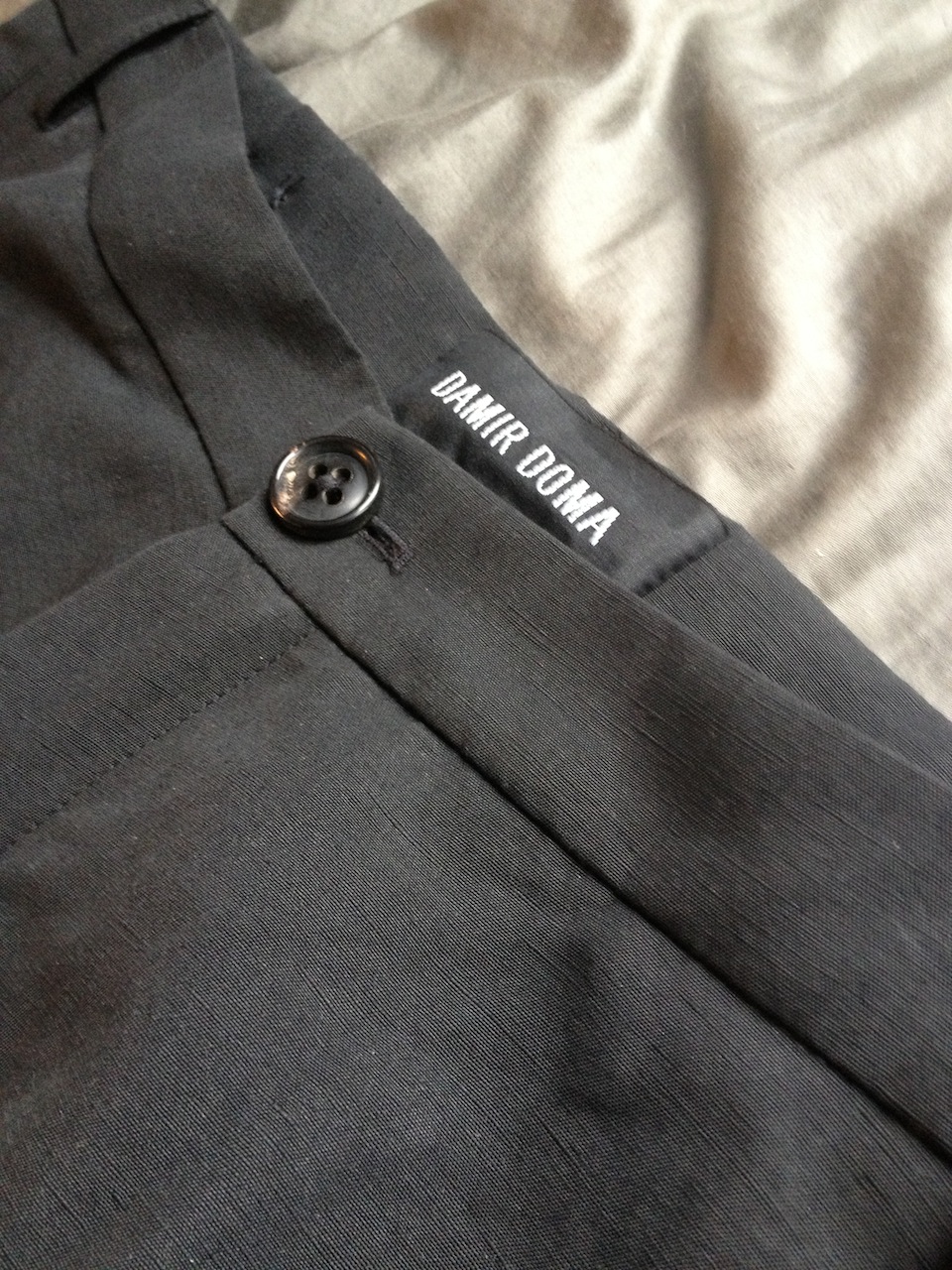 The only thing better than buying Damir Doma's perfect clothing is buying it for much, much less than originally advertised. The above shell fabric pants, taken from his FW11 collection, are voluminous, drop-crotchy and amazingly comfortable to wear—especially since I paid a mere 175€ for them. "WHOA, hold up there, you Hollywood asshole!", you might be thinking. "That's still a lot of money for a damn pair of pants." Which is true, but it's considerably cheaper than the original price tag. Besides, everyone should have a few really nice articles of clothing. Even sitting in your closet, it's such a good feeling. Off-season shopping is where it's at, and Berlin's YUU is a great place to start…if you live in Berlin, anyway.
Post-Soundtrack: Daniel Jones recommends Broadcast's <i>Berberian Sound Studio</i>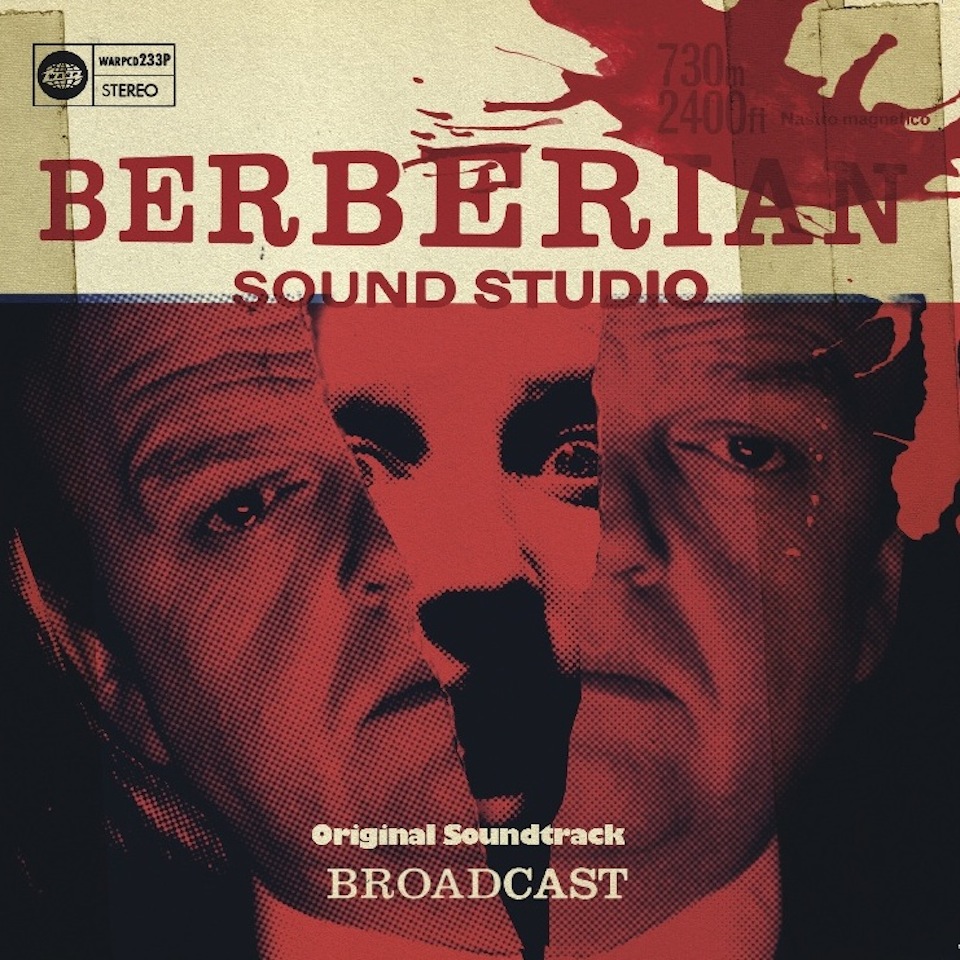 Losing Trish Keenan meant more than losing the haunting voice of Broadcast. It also meant losing a true artist who was always willing to step into new realms of audio exploration and invention. This made her an obvious choice to soundtrack Peter Strickland's art-thriller movie Berberian Sound Studio, a film about the nature of reality and how working with sound can blur our perceptions of what exists and what we create. It's a shame that we only hear it now, when she has gone.
The thirty-nine sound pieces on the OST run for less than 40 minutes altogether, and somewhere in the middle of it my workmate across the table started playing the new A$AP Rocky. 70% pitched-down "UHH"s plus Santigold. No thanks. What on earth happened to him? Even when he's rapping about something as boss as Damir Doma, it doesn't feel fun… more like a hype grab. Oh, it's off now.
The nature of Berberian Sound Studio means that the longer 'full-length' tracks, while giving Keenan and partner James Cargill more space to play in, aren't necessarily the strongest ones. Shorter pieces mean that more emotion needs to be conveyed quicker, more directly. "The Equestrian Vortex" ushers us in, urgently taking the listener down a spiral staircase of vintage piano riffs and autumnal doom that drifts into the harpsichords of "Beautiful Hair". With nods to horror scores from the '50s through to the '70s, many of the soundtrack elements will feel familiar, but never tired. It's that comfortably disturbing feeling you get when you're seeing a horror movie again, only this time you're home alone, the lights are out and just maybe you're not alone. Unease is a keyword, especially in the processed screams, Satanic chants, and wet splatters that begin to creep into the music as the film itself winds on. Longer pieces such as "Teresa, Lark Of Ascension" feel like vintage Broadcast tracks, which helps alleviate up the jumpy, ADD mood one gets when listening to soundtracks. The music here may not always be the most engaging music Broadcast have given us, but it's certainly some of the most compelling. Unless you're being distracted by an unfortunate Skrillex collab in the background why is that A$AP album on again  ˜
Audioccult Vol. 31: Daggers & Dodecahedrons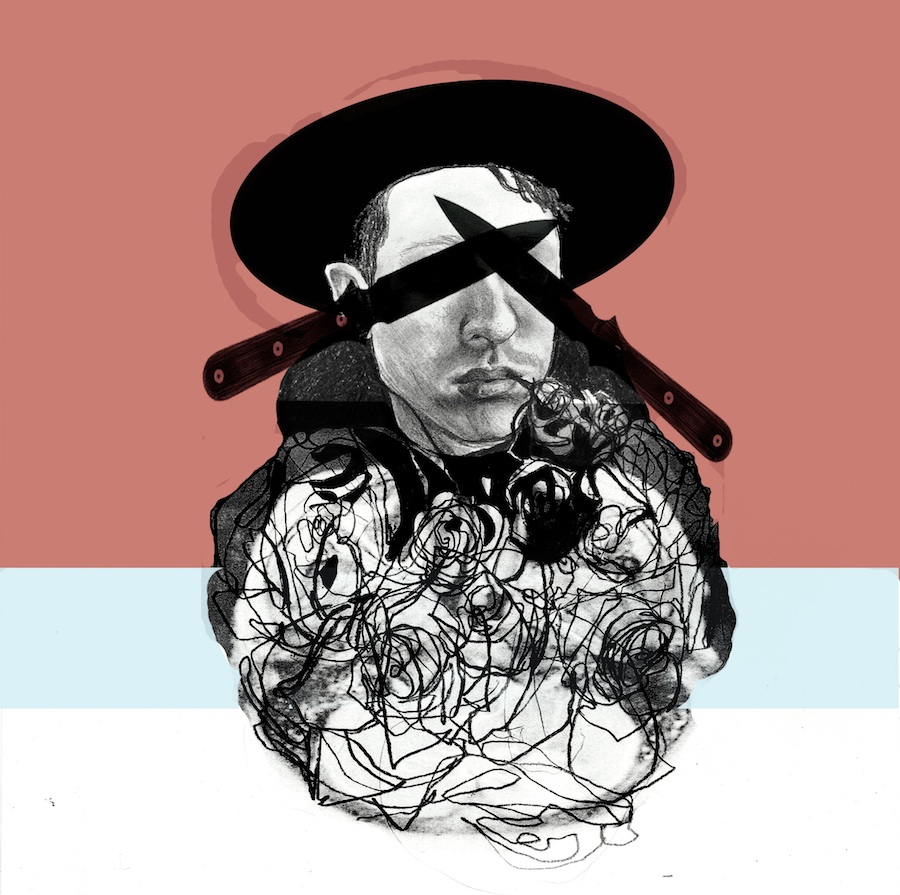 Light a candle. Draw the required sigils. Now, raise your arms above your head and slowly, gently, exhale your soul. You won't need it here. This is Audioccult, and it's time to get low. Illustration: Simone Klimmeck
Everything feels like it's happening lately. Seeing Le1f finally blow up this year has been a delight. Vatican Shadow has filled a musical void I didn't even know was in me. The Rihanna Plane situation has provided laffs aplenty thanks to crazy fun + spoiled popstar, though I legit hope the plane lands at some point and they open the door and a slurry of bones pours out because I haven't seen X-Files in a while. And, of course, all that other stuff.
As I've been writing this column for something like half a year now, I've presented various genres of music and odd bits of writing to the ever-vague Reader, which I suppose is you. Hello, you. I hope you've been pleased or repulsed by this column. One of those, or something else. I hope for a response, on any level, because it's Cool to Feel. Even if it's just via standing close to the speaker during a hot bass rumble.
I've been editing music more than I've been listening to it these last few weeks. As this year has progressed, so too has my career as a DJ. Yes, anyone can do it, but not everyone can do it well. I suspect my secret has more to do with my tendon-stretched, hyper-alien dance moves and penchant for occasionally taking off my clothing than any great technical ability, but having a weird way of looking at things is another good tool. I'm more inspired by the idea of mashups than proper remixes: the idea of taking two things and making something new and unintended is very appealing to me. This is also why I have so many kids. Bad dad.
The next edition of Audioccult will be a live mix from my debut appearance in Budapest, where I'll be DJing for the launch party of the fashion-as-art magazine NERO Homme. This marks the first occasion I've performed at a fashion event. Although the aesthetics of KTZ, Damir Doma and the like are all very much my shit, I'm not really a fashion person. Give me a nice piece of clothing and in two days it'll have a pizza stain. The few fashion people who've shown up to my parties usually stand off to the side for a bit, then leave once the clothing starts coming off. I'm sure it will be fun, however, and I always aim to please. I have a very ritualistic set planned, pieces that are introspective and deep and personal to me. I'll probably just play R&B and trap, though. It's all about that fast money, baby!
We don't make these in your size: an open letter to shoe designers
See that photo up there? Those are the Provensen Pow Wow Ankle Boots. As with almost any good-looking, unique shoe in fashion, they do not come in men's sizes. This is an open letter to designers everywhere: not only women enjoy having cool shoes. Most of the time I feel trapped in my eight-hole Docs simply because it's so hard to find unique, strange, fashionable shoes in my size (10 1/2 US) and I'm not going to wear the same bland bullshit that most men are offered.
Solestruck's The Damned line is a rare example of designers recognizing this, though it pushes it to the opposite extreme by offering mainly heeled shoes. I don't want giant heeled shoes. I want the Damir Doma creepers in my size. I want to slip into Balenciaga's cutouts on a hot day. And I sure as hell want to cram my big dude hooves into Provensen's Pow Wows. Why is this so hard?
I don't live in a fantasy world where everyone has the same taste as me. I know that the market for interesting mens shoes is relatively small; most guys really are satisfied with 'just whatever'. But some seriously hate it. So why not extend your market a bit? Do limited runs. Offer exclusives. And contact me about it first.
When he's not writing and editing for Electronic Beats, Daniel Jones is a music promoter and creator of the subculture reconceptualization & aesthetics tumblr Gucci Goth.
Layers London: The Art of Fashion
When it comes to dream-shopping, few stores offer the wide range of fantasies that Layers London affords. Created by Keven McDermott and Cheng Qu, the concept store stocks not only bigger names like Rad Hourani and Gareth Pugh, but also up-and-coming designers. The selection is curated perfectly; while there's plenty of variance in styles, everything feels like it fits side by side. The prices are such that you won't be stocking your wardrobe here exclusively, but you can easily find a dozen needful things that will make you set aside your extra cash for. Here's a few of our top picks that will help make your AW wardrobe something truly special.
BOTTOMS
Normally people talk tops before anything, right? But sadly you generally can't show your bare butt+balls in public, so let's cover that first. Lately I find myself eschewing the skinny jean in favor of slightly more voluminous pants. These slouch-tucked trousers from Forme D'Expression are technically womenswear, but nix the suspenders and they totally work as unisex. Clean, lovely and extremely comfortable. The double layer long skirt from Damir Doma is equally stunning. Doma's blend of futuristic and traditional world influence creates something uniquely timeless.
TOPS
I fell in love with this knitted top from Individual Sentiments the first time I touched it. Immensely comfortable, the slightly extended arms add a level of snug coverage that makes this one of my favorite pieces of cold-weather clothing. Ma_Julius' wire-neck blouson is equally cozy, and the shock of white adds a nice contrast to the normal darker tones of cold-weather clothing.
SHOES
I'm a shoe whore. If I could, I'd wear a new pair every day. But since I'm just a writer, I have to make do with the occasional splurge. I've been lusting over the Damir Doma creepers for months now, and they still haven't made them in dude sizes. As a consolation prize, however, you can pick up some beautiful horse leather creeper boots that will immediately become the coolest thing you own. For the girls, you can still get the normal creepers (you jerks) or the pony skin versions here. For something so sleek and sexy your junk will tingle, these unisex heeled boots from Gareth Pugh are the perfect choice. But if I had to pick any one thing from Layers London to shove my weird feet into, it would be the high tops by Julius. With beautiful criss-crossing straps and a zipper on the back to accommodate the lazy (hello there) these are perfect for high-class casual everydaywear.
ACCESSORIES
Ma+'s box hat is a beautiful way to keep your head warm and handsome, as is the Serien Umerica hat with its buckled strap running down the back. For a sable-chic alternative to purses or wallets, Gareth Pugh combines both as a necklace-bag that's almost too pretty to stretch out with nonsense like money and credit cards.
Neither you nor I are probably going to own even 1/3 of this lovely stuff anytime soon, but there's surely one or two things at Layers London that you'll fall in love with and say, 'I need this in my life.' Your bank account may not thank you, but your body will.