Tropical Storm: Lauren Martin on John Talabot's <i>DJ-Kicks</i>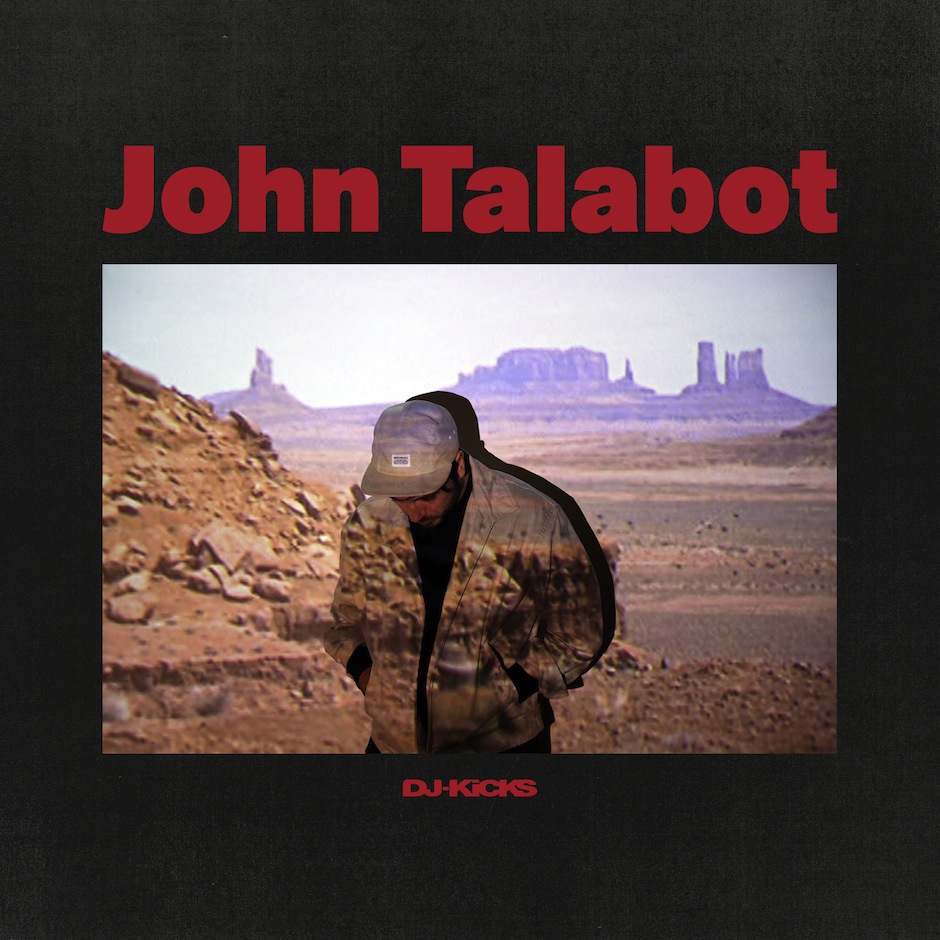 John Talabot's debut fin was a muggy, sun-bleached affair which became the critics' favorite in 2012. However, his contribution to longstanding mix series DJ-Kicks suggests the weather may be about to break, says Lauren Martin. John Talabot plays Electronic Beats Festival Budapest this Friday, October 25th—for full details, head here.
With the release of his 2012 album fin, Spanish producer John Talabot's sound was hailed as having something quintessentially Mediterranean about it; crystalline shards of disco, house and indie pop shimmering across a humid landscape, woven into the kind of underhand Balearic rhythms that evoke dancing on a beach at sunset with a mojito in either hand. In its restrained sort of luxury fin was an engaging debut, but there's always been elements of Talabot's work that have insisted on something heavier than fin could carry: a mood that he was maybe unsure that he wanted to explore at the time, or couldn't be portrayed in the style of fin more fully. Perhaps the landscape of fin felt humid because a storm was coming, as Talabot's contribution to the DJ-Kicks mix series conveys this sense of uncanny gloom.
Speaking of the release, Talabot insisted that "It's not an easy mix. It's quite strange. It doesn't really build up in the way many mixes do. A lot of the tracks I've never played in a club because they wouldn't work." Fittingly then, in the style of a series that encourages DJs to indulge in the unexpected, or less club-orientated facets of their tastes, Talabot's mix is a curious yet compelling self-portrait figured through fin's sonic palette of muted greys and golds, showcasing his talent for weaving the smoothest routes possible between various lo-fi, esoteric elements of house.
Across the twenty-seven tracks, Talabot builds a melancholic atmosphere that feels almost masochistically inviting. Those Balearic shards of light do still burst through, but now it's a grimmer sight, illuminating the dust hanging densely in the humid air. In a track list that has no heavy hitters or of-the-moments anthems, the theme comes across as finding familiarity in seemingly disparate elements: making multi-layered connections between his impeccable mixing, his collaborative work as a producer, and his curatorial talents as a label head that could be seen as too subtle for a big room club set.
In terms of mixing, Talabot finds a warmth in the sluggish thump of Madteo's "We Doubt (You Can Make It)", and pulls it to the fore through the hissing percussive afrobeat and choral inflections of Elmore Judd & Rowan Park's remix of Harmonious Thelonious' "The Grashopper Was The Witness". It's a gorgeous arrangement that shows his ear for teasing out subtleties—something that comes across in the curatorial elements of the track list itself, too. There's selections from his own Hivern Discs label—two fuzzy, mournful cuts from Bostro Pesopeo & Pional and Mistakes Are OK—complimented by the sensuality of Moodymann's remix of Mara TK's "Run", and the hollow, woodwind-inflected sound of Alex Burkat's "Shower Scene".
He doesn't miss an opportunity to flaunt the scope of his vision either: by mixing his own "Without You" into Bowman's soulful cut "Klinsmann", and then rounding off the mix with a track from their Talaboman project "Sideral" (a darker, more driving slice of techno with an almost UK funky-esque chime melody), he shows just how deep he can reach, given the right collaboration. On reflection, Talabot's contribution to the DJ-Kicks series doesn't feel "strange" at all—rather, it shows that gloomier side to Talabot that fin was reaching for, with evident finesse. ~
John Talabot's DJ-Kicks is released through !K7 on November 11th.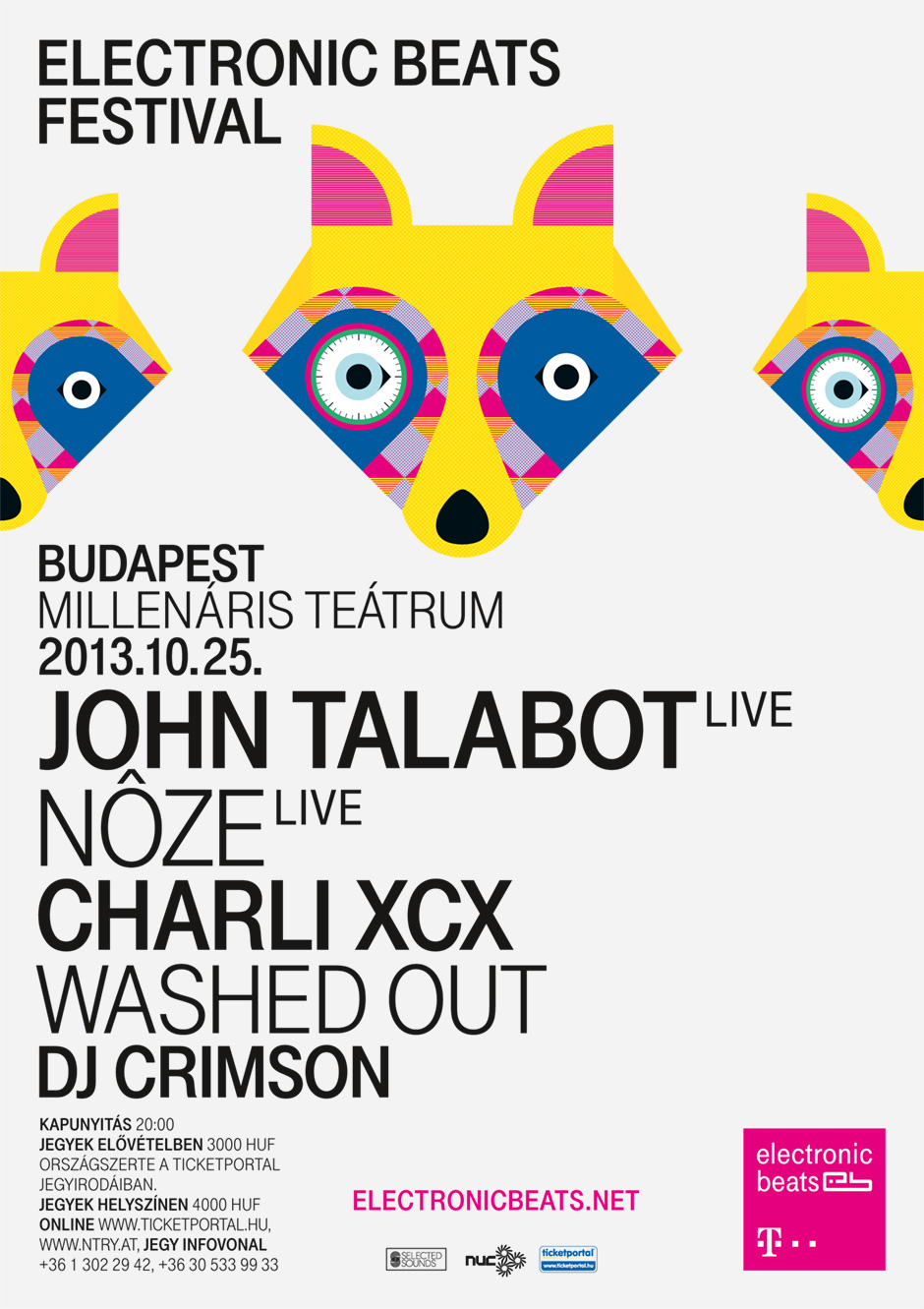 The eagle eyed amongst you might have noticed last week that we posted on our Facebook page a Photek track from the latest !K7 release, DJ Kicks The Exclusive Tracks. However, as far as we knew Photek hadn't actually made a mix for the long running series. Well guess what? He's just has. The UK veteran who pioneered new and interesting strains of drum & bass in the nineties, and has recently been picked up as an influence by both UK bass community and LA beat heads, will be releasing his contribution in April. Photek describes it as "… introspective. I imagined that this would be the mixtape that you listen to later on—after the club." Judging by the track-listing below that sounds exactly right to us!
Tracklist
01. Photek – Azymuth
02. Kromestar – In 2 Minds
03. Hot Toddy feat. Ron Basejam – I Need Love (Morgan Geist's Love Dub)
04. DLX – Modern Man
05. DJG – Here Come The Dark Lights
06. Dustmite & Kuru – Bare
07. Photek & Pinch – M25FM
08. Photek – No Agenda
09. Baby Ford + Eon – Dead Eye (Original Version)
10. Marco Effe – Sexgas (Arnaud Le Texier Remix)
11. DJG – Say Something
12. Guy J & Miriam Vaga – No Under But You
13. Daze Maxim – Tomorrow Universe
14. Sepalcure – Taking You Back
15. Photek – Levitation
16. Photek & Kuru – Fountainhead (DJ-Kicks)
17. Synkro – Look At Yourself
18. Photek – 101 (Boddika's Drum Machine Remix)
19. Parxe & Grincheux – The Art Of Nothing pt. 1
DJ Kicks – Exclusive Tracks collected
!K7 are collecting together the exclusive Dj Kicks tracks from the last five years on one handy compilation. DJ Kicks has been running since 1995 and it has been de rigueur for an artist to create an exclusive track for their mix that is not available elsewhere. Recently highlights included MCDE's 'L.O.V.E' and Kode9's 'You Don't Wash (Dub)'. The CD will be released in February – check out the track-listing below.
Tracklist
01. Four Tet – Pockets
02. Henrik Schwarz – Imagination Limitation
03. Hot Chip – My Piano
04. Chromeo – I Can't Tell You Why
05. The Juan MacLean – Feel So Good
06. Holden – Triangle Folds
07. Kode9 – You Don't Wash (Dub)
08. Apparat – Sayulita
09. Soul Clap – Lonely C feat. Charles Levine
10. Motor City Drum Ensemble – L.O.V.E.
11. Scuba – M.A.R.S.
12. Gold Panda – An Iceberg Hurled Northward Through Clouds
13. Photek & Kuru – Fountainhead
Stream new Gold Panda track
One way or the other, Gold Panda will capture your attention. The UK instrumentalist has been curating a mix for the legendary DJ-Kicks series, and now he's set tongues a'waggin by releasing the opening track. Not so crazy at first thought, but when you consider that it's a brand-new, never-heard GP track then you have some major buzz going on. 'An Iceberg Hurled Northwards Through Clouds' is a sparkling gem, all claps and bells set through a prism of light. Stream it below.
Hotflush overlord Scuba will be the next producer who lumbers up to the controls for an edition of !K7's long running DJ Kicks series. Since moving to Berlin form Bristol a few years ago Scuba, real name Paul Rose, has release two stunning albums and put a huge amount of effort into introducing all kinds of mutant strains of bass music to techno-central. His long running Sub:Stance night at Berghain is just one example. Cramming 32 tracks in to little over an hour, the mix looks to favour tough, rolling technoid-funk with the likes of Boddika, Surgeon and Pevererlist all featuring. Frankly the track list is EPIC. Check it out below and grab yourself a copy when it comes out in October.
Tracklist
01. Sigha – HF029B2
02. Surgeon – The Power of Doubt
03. DBridge – For Tonight
04. Badawi – Lost Highway (Incyde Remix)
05. Peverelist – Sun Dance
06. Until Silence – The Affair
07. Addison Groove – An We Drop
08. Roska – Leapfrog
09. Trevino – Shorty
10. Beaumont – CPX11
11. Function – Two Ninety One
12. Braille – Breakup
13. Quest – Everybody in the Place
14. Sigha – Let Me In
15. George FitzGerald – Shackled
16. Jon Convex – Streetwalk
17. Mr Beatnick – Don't Walk Away From My Love
18. Boddika – Acid Battery
19. Marcel Dettmann – Captivate
20. Arkist – Rendez-Vous (SCB Edit)
21. Locked Groove – Drowning
22. Recloose – Tecumseh
23. Sigha – Where I Come To Forget
24. Sex Worker – Rhythm of the Night
25. Scuba – M.A.R.S.
26. Jichael Mackson – Gedons
27. Rivet – Running S
28. Recondite – Backbone
29. Ludovic Vendi – Mental Bright
30. Rivet – Slant
31. Scuba – Adrenalin
32. Sepalcure – Inside