The Radio Sessions: Breakbot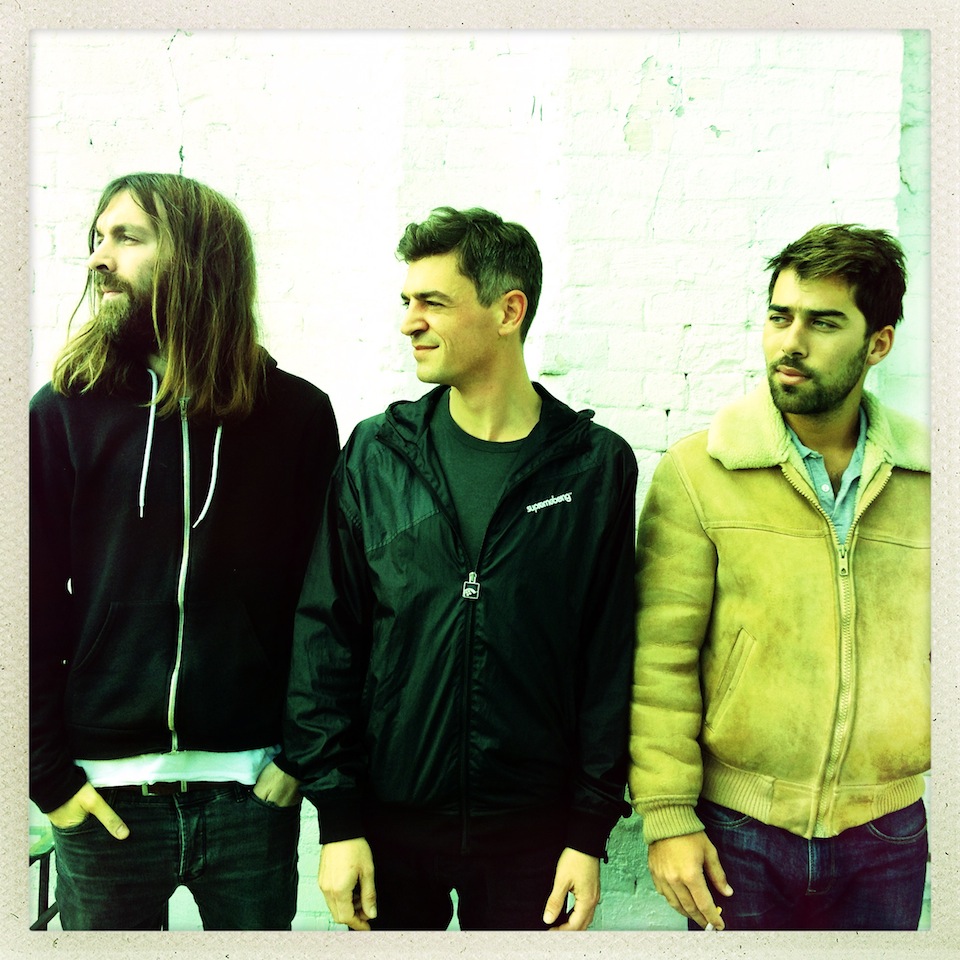 Yup, it's that time again. This week it's the turn of Breakbot to drop by the FluxFM studio to spin some records with host Mathias Weck. Known to his maman as Thibaut Berland, the French producer first grabbed our attention all the way back in 2010 with his summer hit "Baby I'm Yours" which showcased his skill at melding pop and funk to alchemize his own mongrel sexed-up sound. He'll be giving us a run down of his favorite tracks by Paul Davis, Rose Royce and Outlines—the latter of course featuring Irfane, the singer he works with as Breakbot. The second hour will feature a Breakbot mix, letting us into his own diverse musical universe.
You can listen to the whole radio show tonight on FluxFM, starting at 10pm (CET). Tune in through terrestrial radio or, if you're outside Germany, head to the stream.
Miss it? You can catch up with the first hour through FluxFM's on demand feature from Friday, while the DJ mix will be up on EB a few days later.
EB Listening: Melody's Echo Chamber – Melody's Echo Chamber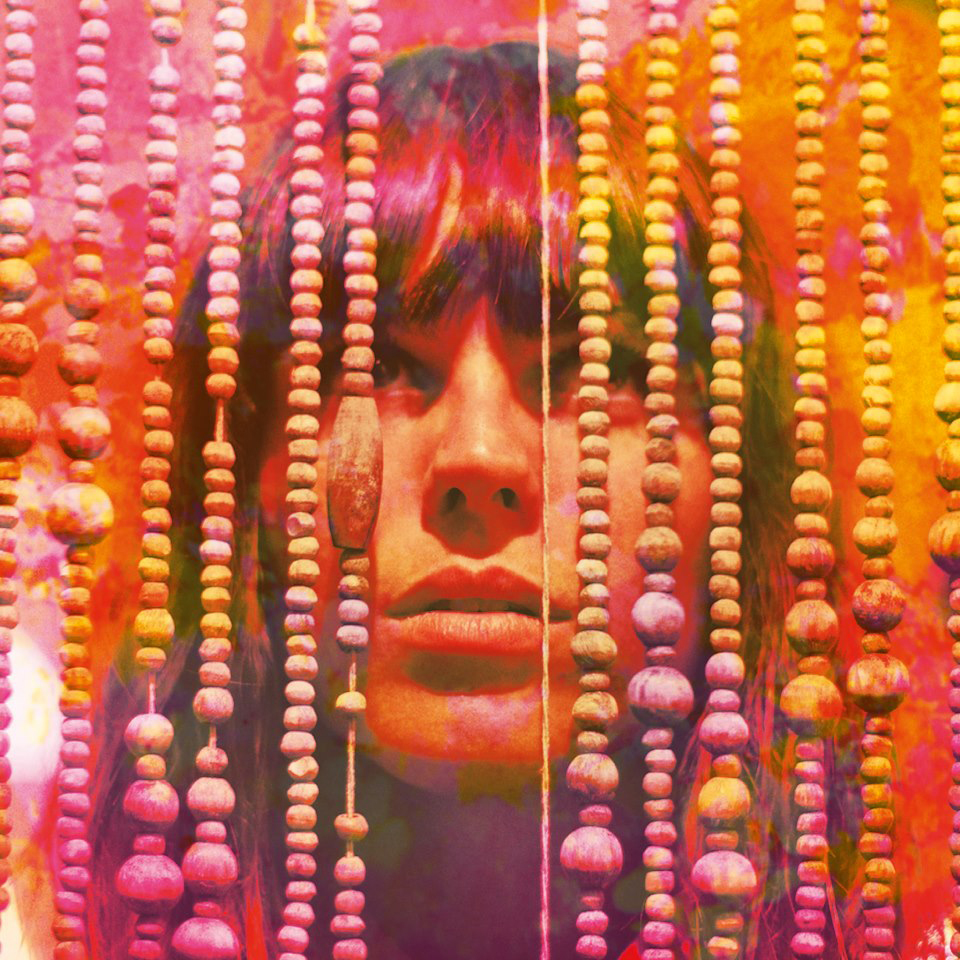 Melody's Echo Chamber is the project of French multi-instrumentalist and songwriter Melody Prochet. Her self-titled debut is a fibrous and loosely woven take on psychedelia, part homespun indie (her husky voice reminiscent of has a touch of Tracyanne Campbell about it) part gnarled experimentation—the overdriven electric guitar shocks of Chrystallised adding unexpected heft right from the beginning. We're pleased to offer an exclusive pre-release stream below. The release is due on November 5 through Weird World. You can check the video for her first single "I Follow You" directed by Laurie Lassalle here.


~ Photo: Diane Sagnier
Watch an important announcement by Depeche Mode, live from Paris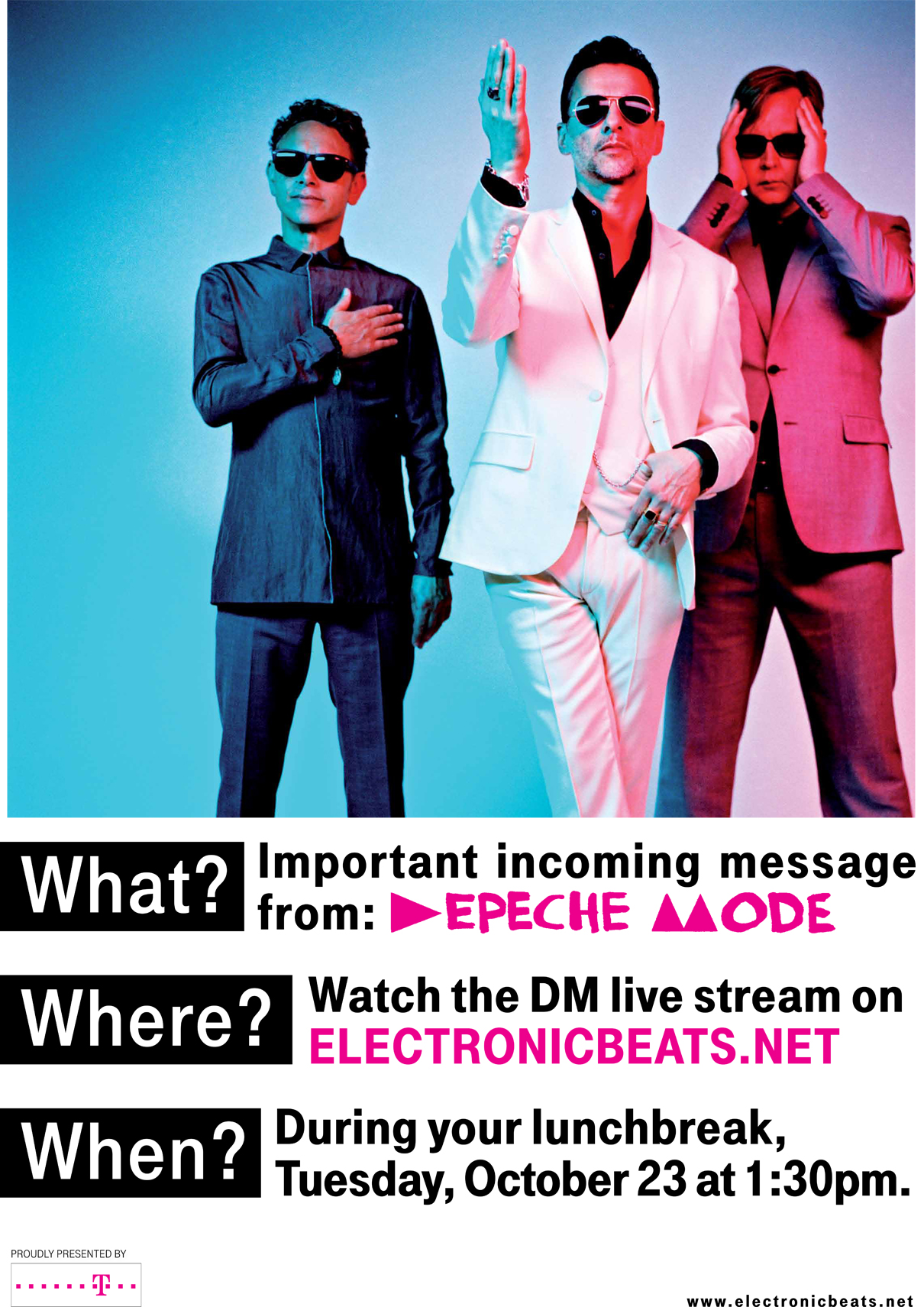 Tuesday, 23 October 2012 marked yet another important milestone in the history of Electronic Beats. Earlier today we've been broadcasting an important live video announcement by synth pop legends Depeche Mode from Paris, France. From their beginnings in Basildon where they established themselves as synth pop pioneers, to global, stadium filling rockstars, via Dave Gahan's brief flirtation with death, there's few bands as storied as Depeche Mode. What's the next chapter going to be? You know where you need to be to find out.
You'll be able to watch a rerun of the stream as well as a summary of the initial press conference live stream with all hard facts and editorial commentary below.
Twitter and Instagram hashtag is #DepecheMode2013—follow us here.
6:19pm: Watch a rerun of the stream on Tuesday, Oct 23rd 9pm CET and Wednesday, Oct 24th 7pm CET
1:39pm: Big tour announcement, find all dates at the bottom of this page—ticket sale starts at 2pm today!
1:35pm: We're live from Paris!
1:30pm: Countdown has started.
UPDATE: Tuesday, Oct 23, 11:54am: We're getting ready for today's Depeche Mode press conference. Watch the stream above, find our live coverage in here.
[<a href="http://storify.com/EBnet/from-paris-with-depeche-mode" target="_blank">View the story "From Paris, with Depeche Mode" on Storify</a>]
Depeche Mode live in 2013:
May 7 Tel Aviv – Hayarkon Park
May 10 Athens – Terra Vibe
May 12 Sofia – Georgi Asparuhov Stadium
May 15 Bucharest – National Stadium
May 17 Istanbul – Kucukciftlik Park
May 19 Belgrade – Usce Park
May 21 Budapest – Puskas Ferenc Stadium
May 23 Zagreb – Hippodrome
May 25 Bratislava – Inter Stadium
May 28 London – O2 Arena
June 1 Munich – Olympic Stadium
June 3 Stuttgart – Mercedes-Benz Arena
June 5 Frankfurt – Commerzbank Arena
June 7 Berne – Stade De Suisse
June 9 Berlin – Olympiastadion
June 11 Leipzig – Red Bull Arena
June 13 Copenhagen – Parken
June 15 Paris – Stade De France
June 17 Hamburg – Imtech Arena
June 22 Moscow – Locomotive Stadium
June 24 St. Petersburg – Skk Arena
June 27 Borlange – Peace & Love Festival (Stockholm)
June 29 Kiev – Olympic Stadium
July 3 Düsseldorf – Esprit Arena
July 7 Belgium – Rock Werchter Festival
July 11 Bilbao – Bbk Festival
July 13 Lisbon – Optimus Alive Festival
July 16 Nimes – Antic Arena
July 18 Milan – San Siro Stadium
July 20 Rome – Olympic Stadium
July 23 Prague – Synot Tip Arena
July 25 Warsaw – National Stadium
July 27 Vilnius – Vingis Park
July 29 Minsk – Arena
Mondkopf is the pseudonym of French producer Paul Régimbeau who makes suffocating, doom laden electronic beats. He has just released his third (which you can check at the bottom of this page) album and it's choc-full of chest crushing bass and bastardised electronics. His live show is equally frenetic with lasers, scatter-gun rhythms and lots and lot of black. We saddled up with Mondkopf to take a ride on the 10 x 4.
Favourite part of the day to create?
Right after taking a nap, when everything is clear in my head and everything falls into place
Method or madness?
A subtile mix of the two !
First musical love?
Wu-tang Clan
Last musical love?
Sunn O)))
One thing you would live without if you could?
Anguish
Favourite instrument?
I don't play an instrument but I think electric guitar or just guitar is in most of my favourite songs. I'll add the organ because it's such a powerful instrument
Secret tip?
No rush
Favourite Tumblr?
http://crimesagainsthughsmanatees.tumblr.com
A place to create?
In my dreams, the best place would be in a house in front of the ocean but for now I have to cope with my bedroom in Pigalle, Paris.
Last thing that inspired you?
Love
French producer Mondkopf will release his second album in October and on first impressions we can report that Rising Doom is a suffocating, intoxicating brew of inky atmospheres that have been squeezed through an industrial grinder with added drum machine and rave-laser function. It's heavy, it's bleak and it sounds pretty damn fierce.
Check out this immersive video of Mondkopf performing his new live set and watch how the audience respond to Mondkopf's enthusiastic performance. The French it seems are too cool to even move.