Fritz Kalkbrenner's Suol Mates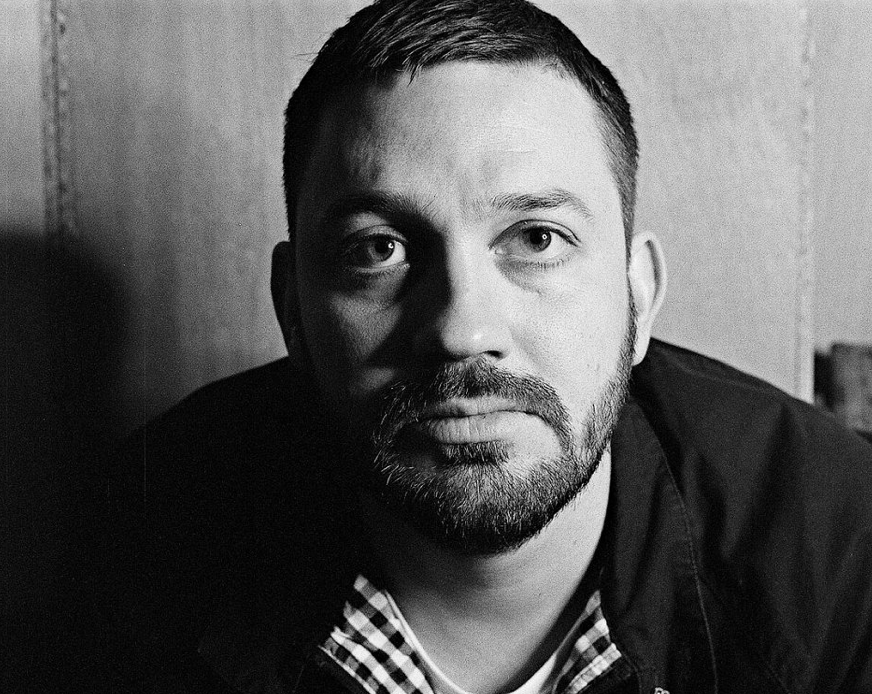 Fritz Kalkbrenner is to release his first ever mix tape. Suol Mates – Fritz Kalkbrenner , on the German label Suol showcases the German producer's love of all things soulful as well as his deep appreciation of hip-hop – RJD2 and Dilla both feature alongside some of Kalkbrenner's own productions and broken-house by the likes of MCDE. Take a peek at the track-list below.
Tracklist
01. SoulPhiction – Soul Print
02. Black Milk – U's A Freak B*tch (Instrumental)
03. Roy Ayers – Funk In The Hole
04. Plantlife – When She Smiles She Lights The Sky
05. Pete Rock – Back On Da Block Feat. CL Smooth (Pete's Block Party Dub)
06. J Dilla – Won't Do (Instrumental)
07. Johnson Products – Johnson Jumpin'
08. RJD2 – Clean Living
09. Oddisee – When Everything Changed
10. Fritz Kalkbrenner – Ruby Lee
11. Lawrence – Precious Hall
12. Memoryman aka Uovo – Sleepless Disco Night (Terje Bakke's Afterhour Remix)
13. Owusu And Hannibal – Lonnie's Secret
14. NUfrequency Feat. Ben Onono – Fallen Hero (Motor City Drum Ensemble Remix)
15. Fantastic Man – From Start To Finish
16. Boo Williams – Fruits Of The Spirit
17. Fritz Kalkbrenner – Right In The Dark (Henrik Schwarz Remix – Chopstick & Johnjon Edit)
18. Missing Linkx – Got A Minute
19. Tom Trago – Lost In The Streets Of NYC
20. Robag Wruhme – Robellada
Suol will release Suol Mates – Fritz Kalkbrenner on March 16th, 2012.
DJ Kicks – Exclusive Tracks collected
!K7 are collecting together the exclusive Dj Kicks tracks from the last five years on one handy compilation. DJ Kicks has been running since 1995 and it has been de rigueur for an artist to create an exclusive track for their mix that is not available elsewhere. Recently highlights included MCDE's 'L.O.V.E' and Kode9's 'You Don't Wash (Dub)'. The CD will be released in February – check out the track-listing below.
Tracklist
01. Four Tet – Pockets
02. Henrik Schwarz – Imagination Limitation
03. Hot Chip – My Piano
04. Chromeo – I Can't Tell You Why
05. The Juan MacLean – Feel So Good
06. Holden – Triangle Folds
07. Kode9 – You Don't Wash (Dub)
08. Apparat – Sayulita
09. Soul Clap – Lonely C feat. Charles Levine
10. Motor City Drum Ensemble – L.O.V.E.
11. Scuba – M.A.R.S.
12. Gold Panda – An Iceberg Hurled Northward Through Clouds
13. Photek & Kuru – Fountainhead
The Revenge to release new album of edits
Graeme Clarke was undoubtedly the hardest working man in house/disco last year. With releases from numerous aliases including The Revenge, 6th Borough Project, OOFT and Burnt Island Casuals, Graeme knocked up releases on labels such as NeedWant, Under The Shade, Delusions of Grandeur, Permanent Vacation, Jisco, MCDE, and Instruments of Rapture to name but a few.
Now The Revenge is preparing the release of his forthcoming album ReekinStructions coming out on Z Records which features 10 reconstructed productions, the style from which he made his name.
The album features 10 classic Revenge re-works of long forgotten disco and funk gems, all reworked for 2011 by the man with the Midas touch.
Tracklist
Mid-Air – Ease Out (The Revenge edit)
Johnny Adams – Feel The Beat (The Revenge edit)
Sargeant & Malone – Love Message (The Revenge edit)
Velvet Hammer – Party Down (The Revenge edit)
The Joneses – Summer Groove (The Revenge edit)
Chapter Three – Smurf Trek (The Revenge edit)
Electric Smoke – Freak It Out (The Revenge edit)
Letta Mbulu – Kilimanjaro (The Revenge edit)
Vance & Suzanne – I Cant Get Along Without You (The Revenge edit)
Nel Oliver – Dream On (The Revenge edit)
The Revenge's ReekinStructions will be out 25th April on Z Records.