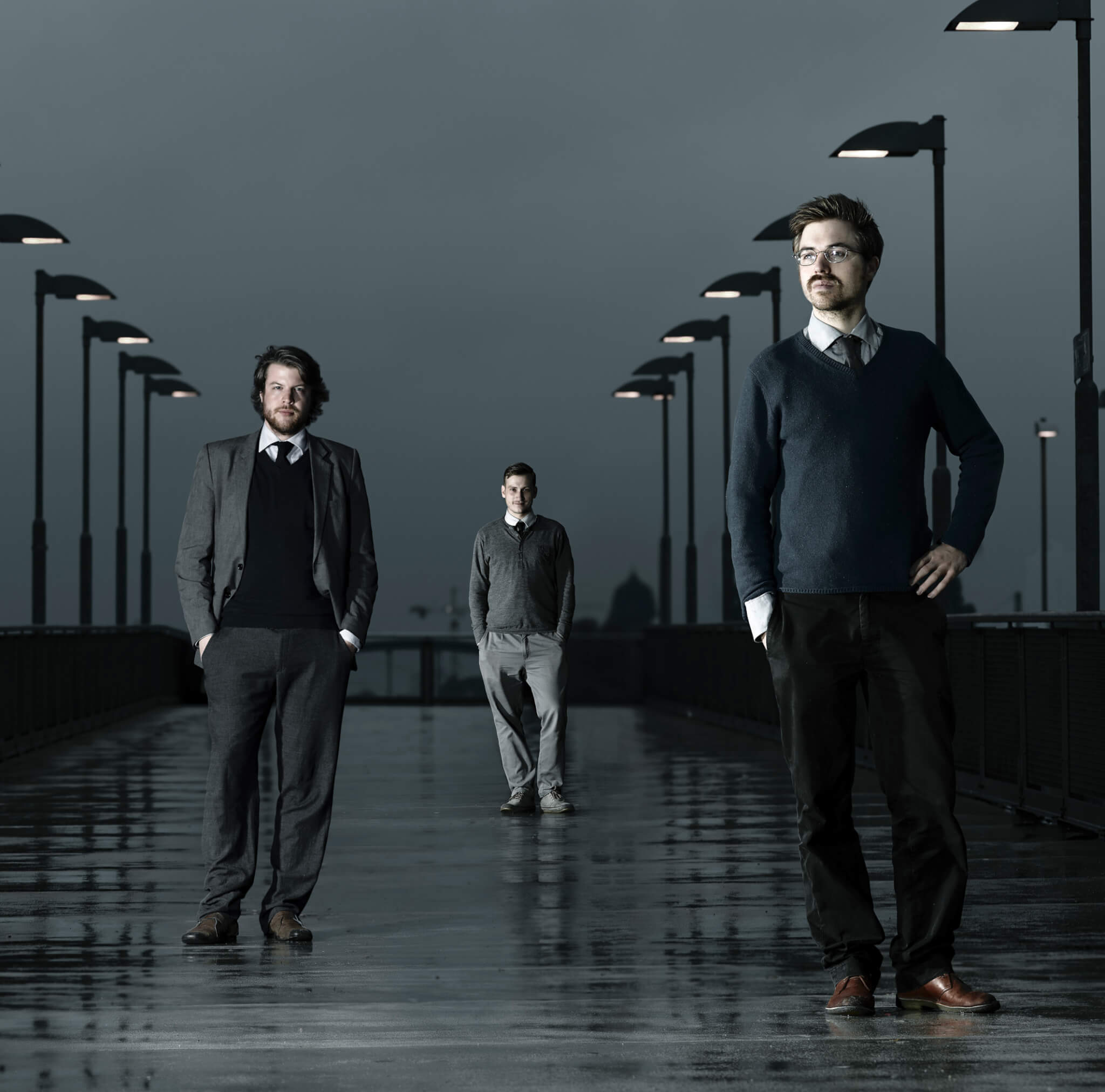 The Brandt Brauer Frick trio reinterprets techno using classical instrumentation. While the likes of Jeff Mills and Carl Craig have seen their productions adapted for orchestras, the trio travels in the opposite direction along the acoustic—technological continuum, replacing synthesizers and digitally produced sound with strings, brass and live drums.
Before coming together in 2008, Paul Frick, Daniel Brandt and Jan Bauer had all logged countless hours playing with various bands, and each had some degree of classical training. Frick studied classical composition at a conservatory, and Brandt had worked as a sound engineer and designer. The group's debut album, You Make Me Real, arrived in 2010 on !K7, and demonstrated both Western classical rigor and freeform experimentation in equal measure. The material was subsequently re-scored on Mr. Machine, a live techno album played with a ten-piece ensemble. In 2014, the group curated a DJ-Kicks mix, collecting the majority of its 30 tracks from friends and collaborators and committing the full session to vinyl at Berlin's famed Watergate club.
Brandt Brauer Frick have been vocal about their preference for continuous stylistic evolution. On their third and most recent album, Miami, the trio switched from recording live to utilizing a studio setup and introduced vocalists into the mix. A conceptual work based on the group's brief stint in southern Florida, Miami is the group's darkest and most structured work to date and features Einstürzende Neubauten's Gudrun Gut, Frank Ocean producer Om'mas Keith, Jamie Lidell, and producer and Nina Kraviz.