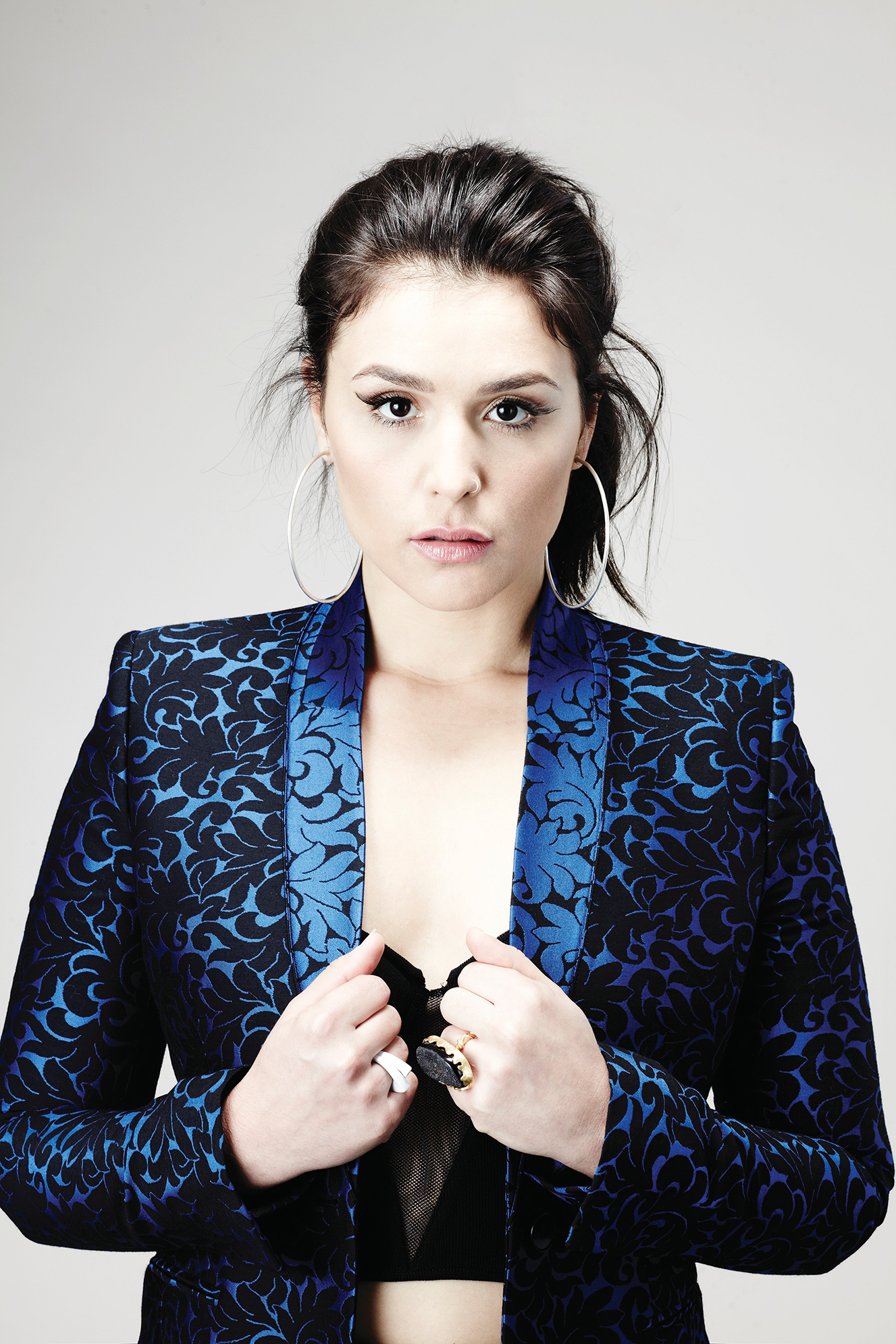 Jessie Ware
South Londoner Jessie Ware is a vocalist of rare tenderness and power. In four short years, Ware has gone from guesting on tracks from burgeoning British producers to producing two fully fledged albums of her own, both to considerable critical acclaim.
Starting out as a backing singer in the late 2000s for indie poster boy Jack Penate, Jessie Ware first came to attention as a formidable vocal talent on cuts by SBTRKT, Sampha, and Joker as the century's second decade turned. On 2010's "Nervous" Ware's soulful, committed delivery added to a propulsive SBTRKT production of trademark synth stabs and skittering percussion. Released on Glasgow's feted Numbers imprint, which had previously boasted debuts from Hudson Mohawke and Rustie, "Nervous" announced Ware as a similarly precocious talent. In 2011, SBTRKT's live partner Sampha recruited Ware for "Valentine", a emotive Valentines Day special released as a heart-shaped vinyl by Young Turks. Ware and Sampha would reunite on the lush 2013 cut "What You Won't Do For Love", but not before the singer had collaborated with Bristol dubstep producer Joker on 2011's "The Vision". Here, Ware showcased a more fiery, aggressive delivery, matching Joker's weighty half-step productions.
Jessie Ware's 2012 debut album Devotion saw her step out of the shadows of her producer collaborators, with a sound markedly more mature. On tracks like "Wildest Moments" Ware's voice was fuller, more assured than in her early singles, and on cuts like "Running", the singer channelled '80s power rock and soul influences as much as the dubstep variants with which she had made her name. Devotion's serious, melancholy vein was solidified on Ware's 2014 follow-up Tough Love, where she appeared to have made the transition from shy backing singer to fully-fledged frontwoman. This was as much clear on the album's brooding title track as it was live, with a string of international performances evidencing Ware's ability to connect with an audience far beyond her South London stomping ground.