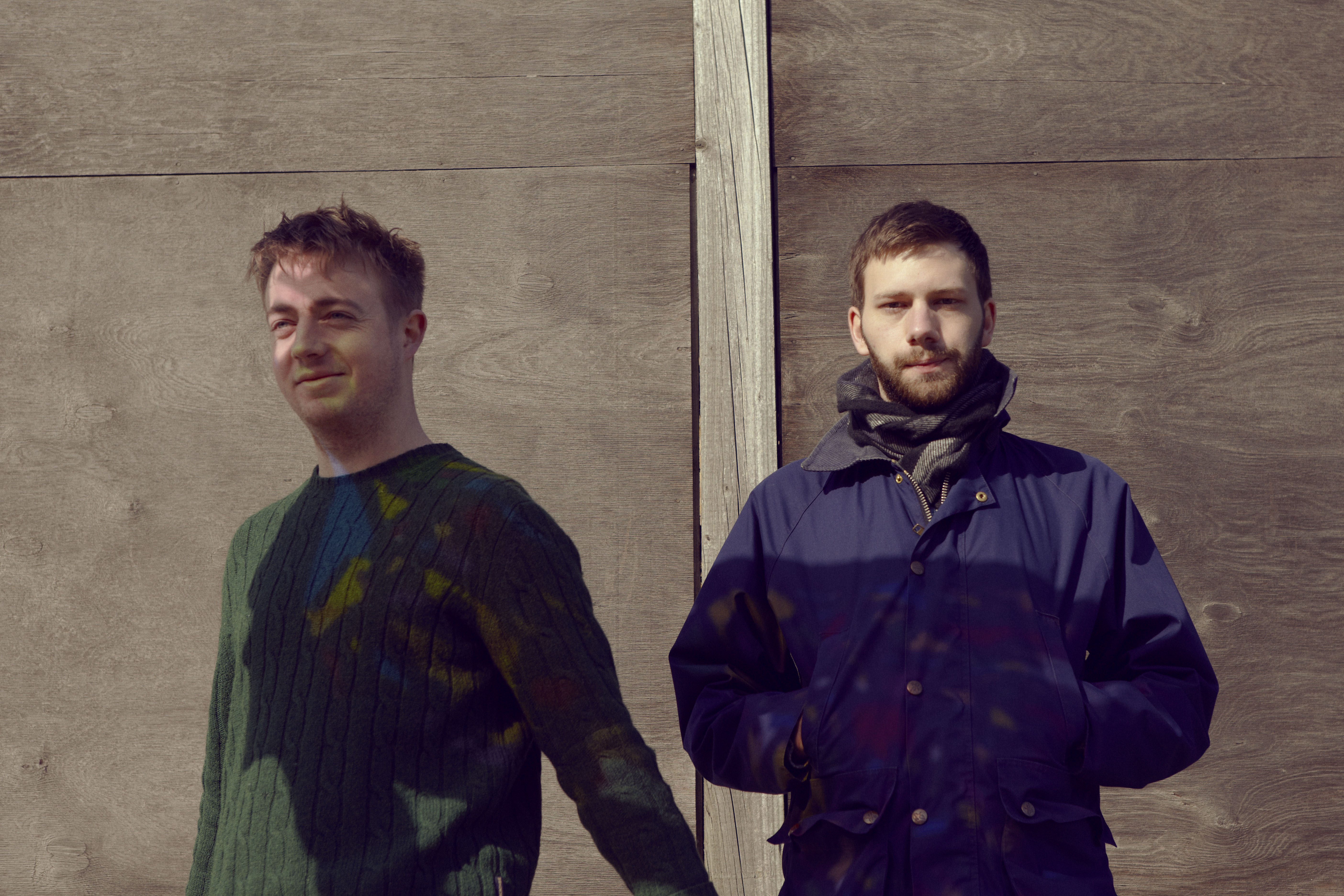 Mount Kimbie
London duo Mount Kimbie make personal, fragile electronic music grounded upon an eclectic mix of influences from club culture and far beyond.
Dom Maker and Kai Campos' first two EPs as Mount Kimbie arrived in 2009 on Scuba's Hotflush imprint, and were as genre-bending and highly praised as the label itself. Maybes and Sketch On Glass were grounded upon the slow, atmospheric principles of dubstep pioneers like Coki, but emphasised crisp, breezy textures rather than oppressive bass dread. On tracks like "Maybes", and "Serged", fuzzy guitars, woozy synth lines and field recordings conversed with chirping R&B vocal samples, all underpinned by skittering Mala-esque percussion. It was this delicate club music, quickly tagged "post-dubstep", which Kimbie distilled into their immaculate debut album Crooks and Lovers in 2010 for Hotflush. It remains a masterpiece of crafty and pinpoint electronic music rarely matched by those inspired by its singular sound in the following years.
Mount Kimbie have always pursued a radically different live set-up from their studio recordings, in much the same vein as their close friend and "post-dubstep" producer James Blake. The group's performance's eschew laptops in favour of more physical electronic interfaces, such as drum and MIDI pads, and electric guitars. It is this sense of improvised immediacy with make their performances particularly compelling, and have led to the duo supporting indie bands such as the XX on arena tours as much as playing in club spaces like Berlin's cavernous Berghain.
This live vitality came more significantly to the fore on Kimbie's second album, released in 2013 on electronic juggernaut Warp. Cold Spring Fault Less Youth saw the band embrace cleaner vocals and more acoustic instruments, in a studio set-up which translated more directly to their live set-up, which gradually became bolstered by live drums and winds. On "You Took Your Time" and "Meter, Pale, Tone" Kimbie collaborated with British vocalist King Krule, and re-contextualised the jazzy, acoustic album within the context of club music context with a host of remixes from the likes of Detroit techno wunderkind Kyle Hall and avant-house producer Lee Gamble.