The Party That Shaped Berlin's Electroclash Scene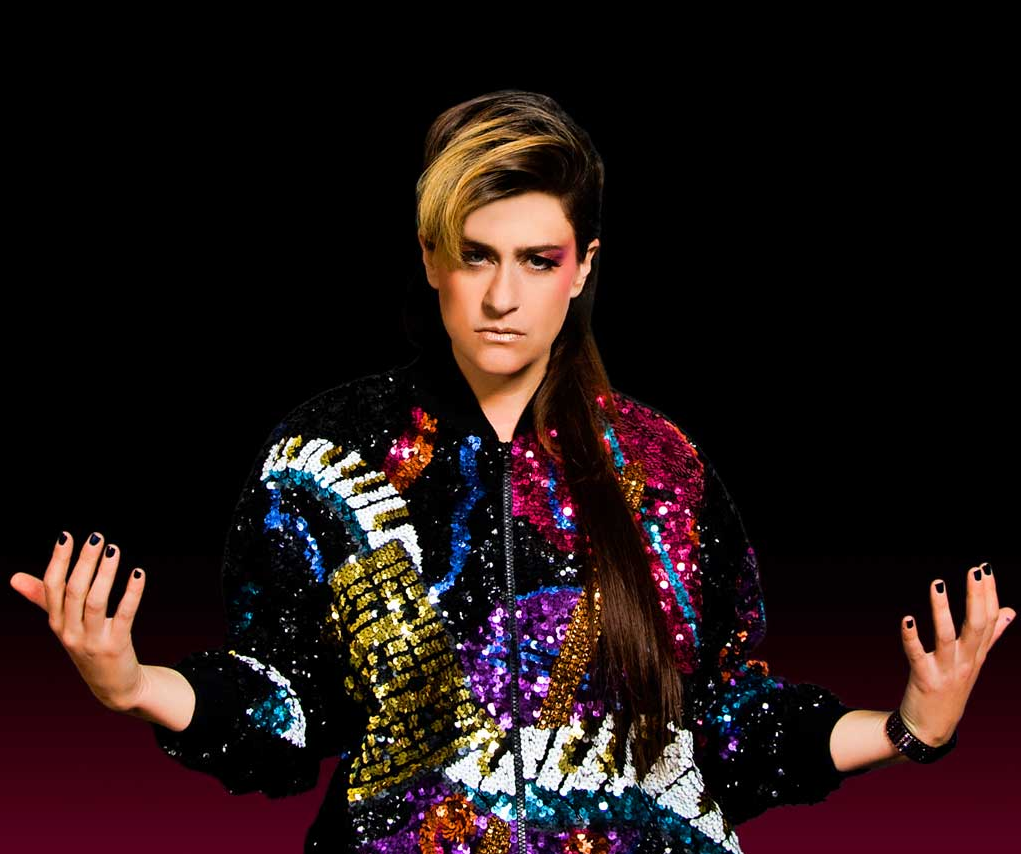 In the late '90s, new energies and new people flocked to Berlin. On the ruins of techno, artists used the digital revolution's inexpensive and widely available tools to once again write "real" songs with lyrics. This style went with dressing in an extravagant, sexy and flamboyant manner; glamour and glitz replaced sweatpants and sneakers, and make-up and elaborate hairstyles made a comeback for women and men alike.
After my exile years in London I was once again ready to party all night in Berlin, so I moved back into my apartment above a brothel on Wildenbruchstraße in Neukölln. White Trash Fast Food, which opened at Hackescher Markt around the turn of the millennium and soon after moved to Torstraße, became the epicenter of the new scene. There, Walter "Wally" Potts and Wolfgang Sinhart combined American hamburger cuisine with punk-y parties, bizarre sex shows and extreme performances. It was the counterpoint to techno's sterile male DJ culture. And the police came by almost every night.
I met lots of old acquaintances when I went there, so it was like a flashback to the '80s in West Berlin. DJ and bar legend Maria Zastrow came roaring into the club on a motorbike with her husband, and rock 'n' roll stage hog Ghazi Barakat (AKA Boy From Brazil) was also there. When Wally asked me if I'd like to organize parties at White Trash on Mondays or Tuesdays, I chose Tuesdays. One night I was playing wave and punk rock, and I followed up a Gun Club track with a Peaches song. Suddenly a wiry little woman next to me is shrieking excitedly, "Wow, you played my track! That's so great! No one does that. That's exactly how I always wanted my music to be played!" It was the beginning of a beautiful friendship.
Peaches is one of the most important musicians Berlin has ever produced. Her shows were groundbreaking. At her first gigs in the late '90s she stood on stage with her Groovebox 505, her guitar, hairy armpits, a tanktop and hot pants, screaming obscene and feminist slogans. It was genuine punk rock, completely at odds with current standards of beauty and performing. It was a sensation in Berlin.
Another central venue important to the movement was Rio, which was run by Conny Opper, with whom Peaches soon started a relationship. The music was New Wave-y, but with a technoid twist. Bands like Glamour To Kill played a mix of New Wave, rock and disco. And then there were people like Namosh with his sexy song and dance performances. Those were like live stage orgasms.
https://www.youtube.com/watch?v=e6KKHz4KfCo
Suddenly things like that were happening all over Berlin. I thought, "Wow, it's blowing up again. It's high time for a compilation or a big event to bring all those people onto one stage." And that's how Berlin Insane was created in 2003, featuring Alexander Hacke of Einstürzenden Neubauten, Namosh, Bettina Köster, Mocky, Peaches, Gonzales, Taylor Savvy, and many others. It tied together the old and new Berlin.
Wally and Wolfgang from White Trash were very enthusiastic, as well as Love Parade founder Danielle de Picciotto and Alex Hacke, whose queer burlesque events at West Berlin's Big Eden were as influential as East Berlin's White Trash, so we had two clubs for the debut of Berlin Insane. Rosita Kürbis, who had managed the Love Parade with Dr. Motte, took on the job of acquiring sponsors, which was not an easy task since sponsors were fixated on techno events. Nobody wanted to openly support something that new and utterly insane. Even from the artists we got an equal amount of negative and positive reactions because the scene was pretty set in its ways, punk rockers as much as technoheads. But I had saved some money and wouldn't let it discourage me. I hired two interns and got cracking, DJing during the night and organizing Berlin Insane during the day. I was in my element.
There was, of course, the issue of transporting our guests from White Trash on Torstraße to Big Eden on Kurfürstendamm, which were several miles apart. We negotiated with the Berlin Transport Authorities for buses. I ended up paying off those costs for one or two years, but I didn't mind because I knew it had to happen. Rosita managed to get an energy drink and a whiskey company as sponsors. The energy guys gave us piles of their drinks and the whiskey guys gave us 15 cases of whiskey, plus a double decker bus so that we could at least save the rent for one of the BVG buses. We mixed the energy drink with whiskey in big containers and served it for free on the bus. It had quite an effect. One container per ride, then we had to refill.
There was no sound system on the bus, so Alexander Hacke gave a continuous performance, and he was really into it. The clubs were as crowded as the buses until 11 in the morning. Electronic music mixed with New Wave, experimental sounds, punk rock and rock 'n' roll—it was back! After the party, the whiskey bus's central folding doors were unhinged and the furniture was half-ruined. Needless to say, Rosita totally freaked because it would have cost us a fortune to replace. In the end it turned out that the whiskey company had failed to mail the sponsoring contract, which saved our asses.
Two days after the event we all met at White Trash. Everybody thought it was a big hit and wanted to do it again. People still raved about Berlin Insane months later. We issued a call for bands to send us their music, and within four months we got around 600 CDs. I had boxes full of CDs in the back seat of my car and listed to them one by one while driving. Under the passenger seat I had a "good" and "crap" box. The good stuff was enough for a double CD.
There was hardly any press coverage of the first Berlin Insane, but for the second one in 2004 all we had to do was call to get articles in all the newspapers. We made the cover story of Berlin's city magazine, Zitty, titled "Punk's Not Dead." Even public TV covered us. The event was bursting at the seams. This time we spread our opulent program over five clubs: Wild at Heart, Rio, Big Eden, Bastard, and White Trash. To kick it off, we took an afternoon boat trip past the Universal Records headquarters and the Bundestag to flip them the bird. Glamour To Kill had plastic machine guns, Namosh had an aviator cap and political rapper Splatterdandy had a baseball bat and a wrestling mask. There was also a screaming mob of people on the boat, right in the heart of the capital.
The police showed up to the press conference afterwards. They were shocked to see a boat full of bellowing people with machine guns passing the Parliament building and followed us to shore. They wanted to press charges for breaching the peace and illegal possession of firearms and intended to book me right away, but I had to go to sound check. I showed them the guns were only plastic dummies, but apparently even if you're unarmed you're not allowed to go to the Bundestag and serenade the politicians. Somehow I convinced them to let me go anyway, and with support from the press, we got off lightly in court. Nevertheless, the whole thing completely ruined me financially.
During the fourth or fifth Berlin Insane at Volksbühne, we played the whole house with about 40 artists from all kinds of genres in one night. It brought in a little money thanks to a couple of bigger sponsors, which was enough to bankroll the namesake CD compilation Berlin Insane. After these accomplishments I felt it was time for me to turn to other projects.
People often ask me if there will ever be another Berlin Insane. By now so many bands have made their interest known that I've got half a mind to do it, as soon as my album is finished. Countless bands in the basements of this city perfectly represent just the kind of anarchist spirit we once turned against the establishment. Yes, there might be a sequel to Berlin Insane. The spirit remains unbroken.
Click here to read more installments from the Berlin Experiment series.
The History of Subverting Gender in Berlin Subculture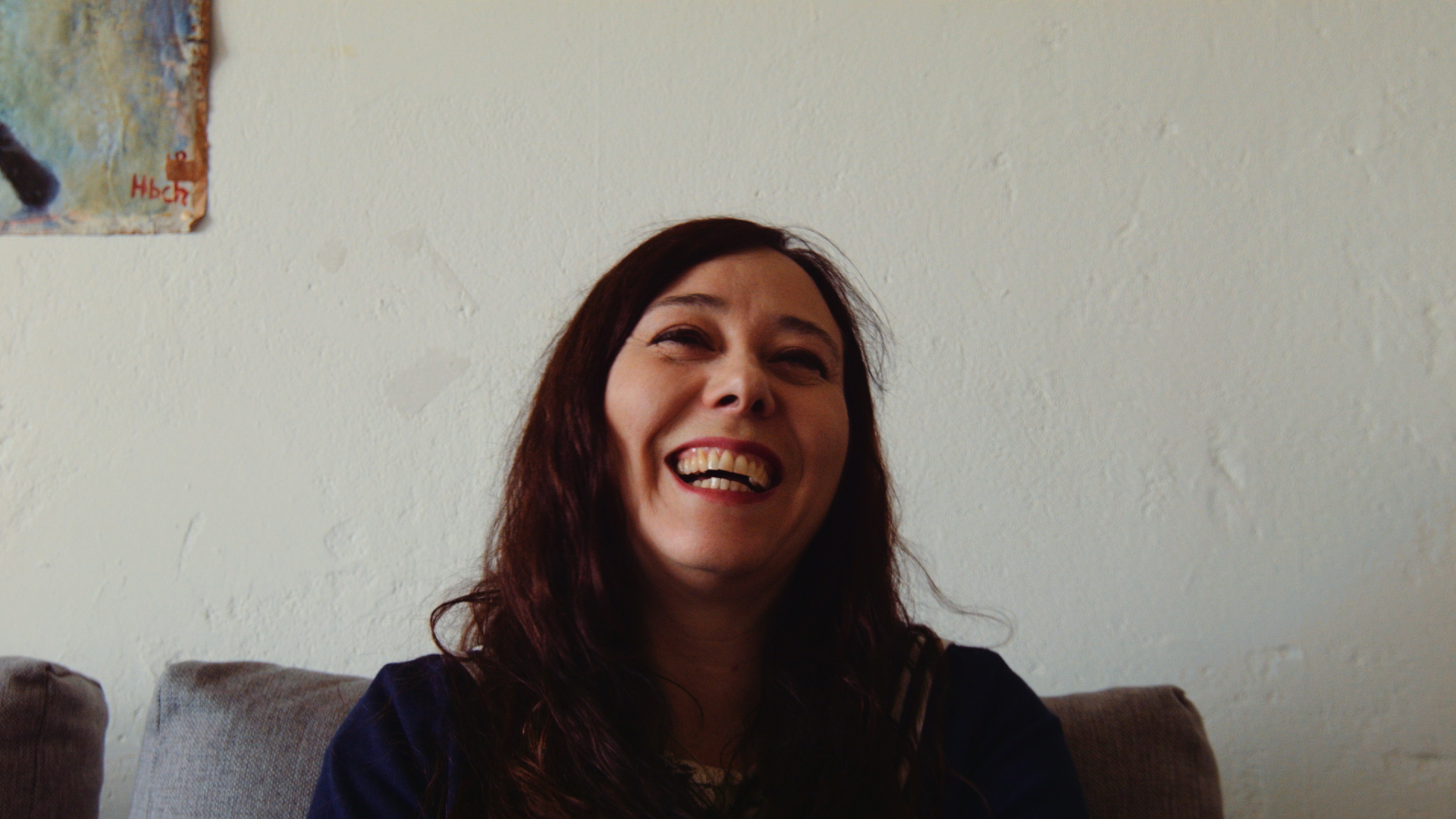 For the ninth installment of our Berlin Experiment series, Danielle de Picciotto—an artist, musician associated with Gudrun Gut's Moabit label, designer and co-founder of the Love Parade—takes us through three decades of gender experimentation in the German capital's subculture.
West Berlin in the '80s had an air of apocalyptic melancholy about it, which went hand in hand with an attitude that radically questioned everything. Speed and heroin were the drugs of choice; on speed you could stay up for nights on end, while junkies delved into the introverted and darkly blissful spheres of mental introspection and intellectual self-analysis.
Men tended to be soft and androgynous in manner and appearance. Their look was feminine and their orientation bisexual. Everyone was bisexual back then, really. People didn't distinguish between the male and female portions within themselves, so everybody screwed everybody else, regardless of gender.
The scene's women pulled off a tough, militant look without forfeiting their femininity. A typical Berlin vamp wore white foundation, bright red lipstick and combat boots. As one of the central lessons of feminism, this new type of woman rejected any kind of cattiness. Women did not compete with each other—especially not for men. If you desired someone, you just came out and asked: "Hey, is it okay if I sleep with your guy?" Solidarity and supporting women was essential for men and women alike. For the first time, I got a glimpse of what a world without misogynistic discrimination could possibly look like.
Toward the end of the '80s, there was a palpable sense that something new was coming, in Detroit or London as well as Berlin. In mid-1989, [Planet resident DJ] Dr. Motte and I organized the first Love Parade. We wanted to finally leave those dark basements with their melancholy stink behind us and move out into the open air to celebrate life. This was the prevailing mood when suddenly, in November of 1989, the Wall came down and plunged Berlin into an altogether new situation. So began the triumph of techno.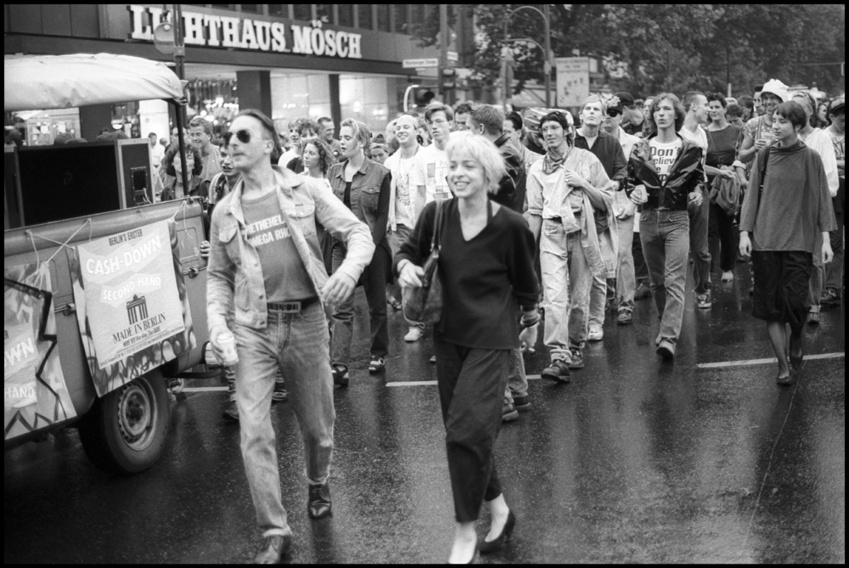 Techno was an entirely new kind of music and a whole new culture that broke away from the '80s paradigm. More extroverted types of drugs like ecstasy and coke became more popular than heroin. Ecstasy made you want to dance all night instead of having long philosophical discussions, and when a whole club is on coke and ecstasy all inhibitions go out the window. All those after hours parties started to meet the need for group cuddling; people just wanted to keep hanging out together, snuggle up with one another, to relax and celebrate the community. It was not about sex.
Techno gave gender a neutral unisex surface where everyone was the same and wore casual clothes made for comfortable dancing. In the beginning there were many women DJing and running clubs, as the spirit of equality had been carried into the new era. That changed, however, around 1995, when Berlin became popular and more people. Step by step, stereotypical gender roles came creeping back in. Cattiness made a comeback.
Around the mid-'90s, women started to disappear from the scene's creative hubs. That changed again in the early 2000s as show and performance gained more importance and a decidedly feminine yet snotty kind of glam associated with queerness became popular. Alexander Hacke and I organized the regular techno event Badabing at Big Eden, which covered such a wide array of musical styles that people from lots of different scenes came together. We always had three bands, DJs, VJs, and performance art.
In 2003, we invited Michelle Carr from Velvet Hammer in L.A., which was one of the first burlesque troupes in L.A., and the one where Dita von Teese started. It was Berlin's very first burlesque show. People thought we were doing strip shows, but burlesque is something different; it's a cabaret show with music, magicians and homemade costumes that play with eroticism. Burlesque appeals to all sexes and transcends heteronormativity.
White Trash became the most important venue for the new scene because nothing could compare to its blatant craziness. Girls stripping on the bar, drag queens performed with bananas in their asses. There were also some amazing events at Maria with Peaches, for instance. Inspired by these developments, Steve Morell started the Berlin Insane movement. For the first time since the '80s and early '90s I got that feeling again: a sense of adventure.
Unfortunately, this energy was restricted to just a few clubs and dissipated toward the end of the decade. At the same time gentrification became more obvious and extreme. Berlin became the hipster metropolis, and masses of people streamed into the city because it's considered hip. During the '80s Berlin was practically nonexistent on the world's cultural map and therefore uninteresting for business. But today Berlin is an industry role model; it's a party city drowning in tourists, part of a synchronized global development, yet in many areas, like architecture, it is far behind. For those who have experienced Berlin the way it used to be no other place will do—not even Berlin itself.
Click here to read more installments from the Berlin Experiment series, including Danielle de Picciotto's memories of the first Love Parade. Her album Tacoma is out soon on Gudrun Gut's label Moabit Musik.
"Music is a weapon" – Alec Empire on Digital Hardcore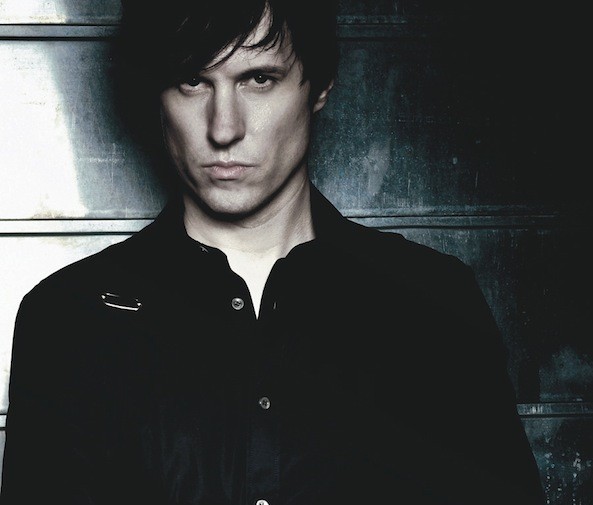 For the eighth volume of EB's Berlin Experiment series, Alec Empire recalls the genesis of Digital Hardcore, from William Burroughs' Electronic Revolution to East Berlin's post-apocalyptic wasteland, to burning refugee camps and his iconic Low on Ice release, which is now being re-released in extended form as The Complete Low on Ice Sessions in a triple CD box set on Milles Plateaux.

In The Electronic Revolution (1970), William S. Burroughs describes how cut-up tape recordings turn sounds into political weapons. He sums up this approach in a powerful image: "Riot sound effects can produce an actual riot in a riot situation. Recorded police whistles will draw cops. Recorded gunshots, and their guns are out".
Atari Teenage Riot is based on this idea. Sampling has replaced the actual cutting of tape, but the subversive goal remains the same. The first productions started in late 1991. They were an immediate reaction to political developments in Germany. While the western lumpenbourgeousie claimed the east with promises of green pastures and waving German flags, in Rostock and Hoyerswerda racists set fire to refugee asylums, which, as the perverse result, brought about severe legal restrictions of the basic right to asylum. Theses incidents shocked me deeply. Right wing ideas even started spreading in the music scene. All of a sudden, the male was once again the hunter and the female's place the kitchen—notions I thought long overcome by my parent's generation. It was obvious we had to take a stand.
Atari Teenage Riot sought confrontation with the audience from the start. The constant hugging and "we all love each other" attitude that defined the techno scene did not reflect the political reality. Our first single "Hetzjagd auf Nazis", published on Force Inc. in early 1992, was a direct response to the racist attacks of Hoyerswerda. It basically sounded like Underground Resistance with breakbeats. We considered the sound of Detroit the only aspect worth maintaining within techno music, which became more and more chart-orientated. This hard, minimalist style accurately conveyed the way we felt. Our vision was finding our own voice, based on this sound.
Atari Teenage Riot, "Hetzjagd auf Nazis", 1992
With Atari Teenage Riot, we always thought in terms of cinematic concepts. We saw ourselves as film characters and tried to translate those into music. We never jammed. We never just met in the studio to make music. We meticulously constructed our music from the very beginning. We wanted to turn emotions into sound and we wanted people to understand these emotions. This can only be achieved through deliberate musical translation. By building an atmosphere. For one thing this meant that, thanks to Atari, Berlin's image abroad resembled a setting for Blade Runner, Mad Max, or 1984. Americans and Japanese thought of the reunited Berlin as a bizarre projection, a post-apocalyptic wasteland populated by carnival characters in fantastical uniforms. And Atari Teenage Riot provided the suitable soundtrack..
The breakbeats kept getting faster and harder. "Tötenposse Rides Out" from my 1992 EP SuEcide already had 172 bpm, a quantum leap compared to the usual 120-130 bpm in techno or 140 bpm in British breakbeat. We also started dissecting the breaks, slicing them up and changing them around so we wouldn't always have to set up shop with the same old loops. People thought it sounded like a cross between breakbeat and hardcore and started calling it breakcore. I didn't like that term. It didn't sound good and it didn't get the point of a digital, sample-based production process across. From these considerations the idea for Digital Hardcore emerged as a name for both the genre and the label.
Alec Empire, "Tötenposse Rides Out", 1992
At first we were still mixing the breakbeats pretty far behind the 909 kick drums, close to how UR did it when using a breakbeat. It might have sounded a bit trashy with UR, but nowhere near as distorted as became our habit. As a former punk rock guitarist I knew we could turn up the energy this way. By distorting digital sounds with analogue effects they gain more overtones and become fatter and more extreme. It seemed like trashy garage recordings, similar to how punk bands traditionally mixed their music. That's what distinguished ATR from the usual techno productions of the time. To attract attention, you have to focus on a frequency range between  1 and 5 kHz, the mid-range. The more bass, the less attention.
On my 1995 album Low On Ice, the mid-range is very subdued. That's what causes this meditative effect. No matter how much you crank it up, it will never scream at you. Looking back, the sounds of Low On Ice have always reminded me of John Carpenter film scores. But unlike John Carpenter, I created those sounds by manipulating reverbs. And I did it with the kind of equipment traditionally used in acid house productions. A lot of people thought Low On Ice to be a techno album, but there's actually not one straight bass beat on it, nothing you can directly associate with techno. No euphoria or high energy, but quite the opposite: deceleration and isolation. Imagine skating on thin ice and breaking through. You can't find the hole anymore and slowly drift with the current beneath the ice. The sun is still shining but there's no way back, all sounds are muffled, the situation is claustrophobic. That album is still valid for me to this day as a commentary on the techno euphoria back then. In 1995 it was obvious to me that techno was over.
Alec Empire, Low On Ice, 1995
At first, techno meant exploring a new musical world nobody knew yet. And that is still my basic idea: there is a goal which is not clearly defined, and we want to get away from things being defined and predetermined, anyway. To get out of that, we have to create soundscapes that are no longer based on last century's pop music principles. I consider pop and mainstream music strategies of exclusion: minorities have to adapt if they want to participate. Pop advocates like to claim that pop is for everyone. I disagree. Pop forces thought patterns on people. But they can be dissipated by a new kind of music. Music is a weapon. ~
Read our evolving archive of Berlin's musical history by visiting our Berlin Experiment page.