Chi-Life: An interview with DJ Rashad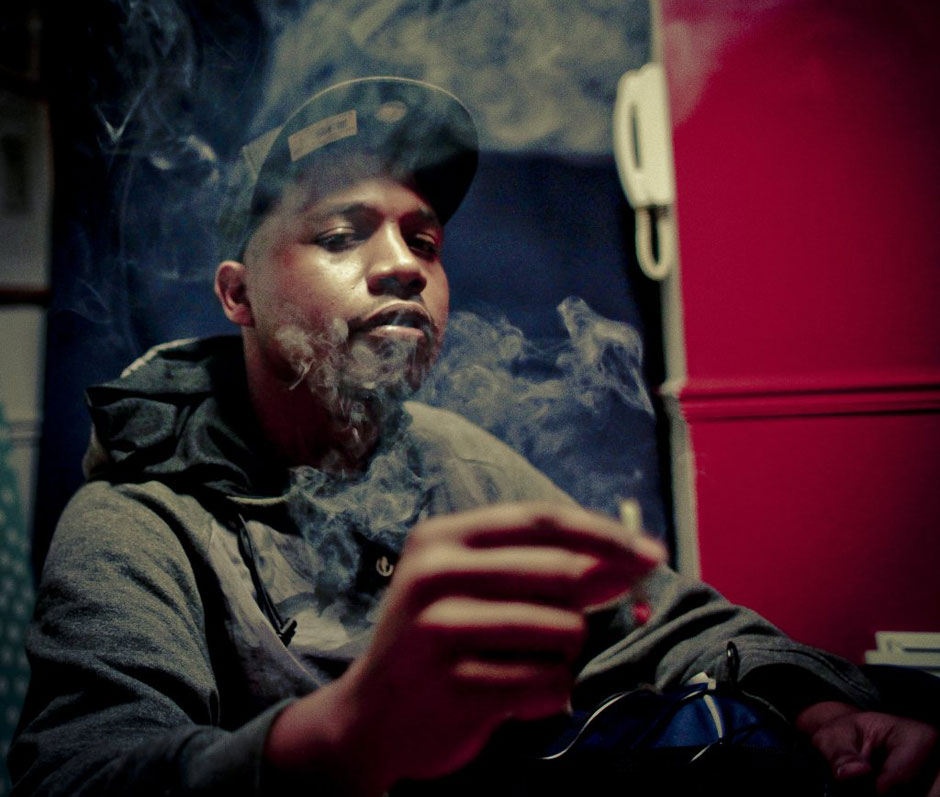 The  juke and footwork scenes gestated in Chicago for over 15 years before the rest of the world caught on. We speak with one of its most well-known proponents about coming up Teklife. 
Rashad Harden, aka DJ Rashad, first began DJing at the age of 12 in his native city of Chicago, also emerging as a footwork dancer in the early '90s during the city's ghetto house and juke era. While the terms 'footwork' and 'juke' are closely related and regularly confused, the former's seemingly broken syncopation not only distinguishes it, but also makes for more rhythmic choices for the footworkers to dance to. Since then, Rashad and his regular partner-in-crime DJ Spinn—together the two are responsible for the Ghettoteknitianz and Teklife crews—have been leading producers and DJs of the footwork scene, especially since Mike Paradinas' Planet Mu label exposed this highly localized music to the rest of the world in 2010. Rashad's new I Don't Give A Fuck EP, his second for Hyperdub Records, is released today.
Really I wanted to talk to you about Chicago. I remember you and Spinn told me that you both came up as dancers. I also remember that you had said that you started DJing when you were 12 or something.
Yes, correct. I was dancing—that was the thing, it was like basketball, football, skating or anything else. It was something everybody did, especially when you were younger. You might have grew out of it once you got to junior in high school, or you kept going. I just loved to dance, and that's how I met Spinn and everybody else. Then I was like, "I want to DJ the music." A lot of DJs back then didn't take me seriously because of the dancing. DJing back then was really serious: if you didn't DJ on Technics 1200s, if you didn't have records, you weren't considered a DJ. Versus now, you could just be on the internet, say you're a DJ, and there you are. You really had to prove yourself back then, it was really competitive. So, I gave up the dancing and went straight for DJing, concentrated on that. Dancing was more an outlet for me just to have fun, get girls [laughs].
How old do you think you were when you started producing?
My first song I produced, I might have been 13 or 14. It wasn't that great, of course. I saved up for a little drum machine and a little sampler, and from there we just kept going. Saving and saving, meeting other people that was on the same thing that me and Spinn was on. We just kept going with it.
We've talked about the vocal samples, how hypnotic they are, the way they're chopped and looped. But you guys don't just sample, I love that you guys actually record yourselves rapping the catchphrases.
That and try to play the instruments, too. But in ghetto house music, pretty much a lot of house music back in the day, it would be the DJ talking on the track. And that kind of made it unique to us. We were like, "Damn, you can make your own shit and say whatever you want?" Versus, buying records and playing what you get. That was part of the excitement for me and Spinn and everybody, just to make our own exclusive shit and put our name on it and say what we want, how we feel, or this is what we want to do. That was one of the perks about it. I think it's kind of like a tradition—if you will—in Chicago.
When you say that, it makes me remember that those Phuture tracks, those were their own vocals.
Right!
Obviously, it comes from the house and techno tradition, but the other thing about footwork and juke both is it's really hip-hop, too. There's a lot of rap influence. Can you guys rap?
I can't personally, but Spinn raps. Manny tries to rap.
Spinn I could get a sense that maybe he could actually do it. Are there any tracks where there's actual verses?
Yeah, there is. Nothing that's out, just some stuff we got. We tell him all the time, "You should rap over the track." He used to rap—he would make both house and rap beats, and he had a couple guys in a group.
Let's go back to talking about the early days, because dancing is competitive.
Yeah, it was. It didn't have to be, but the groups that we were in, we were in competitive groups. That was our thing, we'd just go battle people all over Chicago-land or Indiana.
How'd you do?
I think we did alright! [laughs] I felt comfortable to where I could quit dancing; I felt like I accomplished everything in dancing, as far as battling-wise, and certain dancers from certain parts of the city. So I felt comfortable enough to say, "I think I did enough, I can move on." But I've heard we were good.
What was the name of your dance crew?
The first one was House-O-Matics, and then after that Wolf Pack—we called ourselves Wolf Pack because we tried to eat everybody up.
But House-O-Matics were an established group, right?
Yeah! House-O-Matics were the best group in Chicago at the time; not only did they perform, but they battled as well. We just wanted to do the battling part. We liked the performing, but it requires routines, uniforms, shit like that. I think we thought we were too cool for that at the time.
How old were you when you joined House-o-Matics?
Probably like 16. That was like a goal for us, to become House-o-Matics. You had to be good to get in that group. Technically, you lose a lot when you first start battling. But that's how you get better—by battling people that are good. and then you catch on, and when you catch on you come back. So after we got in House-o-Matics, I felt like we were accomplished. I'm in this group, I was trying to DJ as well. People were like, "Aw, y'all dancers," and didn't take us seriously because of that.
So there's this hierarchy in the scene? And the producers and DJs are probably at the top of it?
Yeah, definitely. They were at the top of it. And then, since we were dancers, the promoters just thought we were trying to get in the party for free, until they heard us mix. Then it was like, "Oh, okay. You alright, kid." Yeah, people didn't take me seriously until I quit dancing, period, and was just DJing.
But the DJing wasn't competitive like the dancing was?
Yeah, it's just as competitive, there were DJ battles going on as well.
Like mixing battles? What would the competitions be?
It would be like whose selections were better, the style—whether it was sloppy or neat.
How long would they play for?
Maybe 30 minutes. Or at the parties, they had battles and they'd just go back to back.
Like how dancehall sound systems would do?
Yeah. Everything was competitive. I don't know if that's just Chicago or how it is, but how we grew up, everything was in the dancing and DJing game. I think music as well, some music, too. I knew people that was in bands, to win money or whatever.
That's true, there's always battle of the bands. But when you talk about battling, the first thing that comes up is rap, because MC battles are famous. Those are the ones that are the most famous to anyone outside of these scenes. For house music, I've never heard of there being DJ battles. There's definitely back to back, but it's less of a competition.
I can't say it was an every week thing, but it came up a lot. Especially where we were coming from, definitely. You had to prove that you were the shit, or could be the shit, or were attempting to try to be shit. [laughs] Back then it was harder for us. You had to carry eight crates of records; now we got Serato. If you wasn't a DJ back then and you are now, I don't think you understand the struggle and the dedication you had to have to become a DJ and be a DJ.
And I've seen you multiple times, and you can actually cut. It's rough, because it's such a fast tempo, but no one does that in house music. That's a rap thing.
Yeah, but there's people that do it in ghetto tech. A lot of Detroit people, I remember the first time I went to Detroit, I heard the radio station, and I was like, "What the fuck?" They were scratching their ass off to 170 shit, like jungle style. I was probably around 21 at the time.
DJ Craze used to do that.
Craze, Godfather.
Godfather has always been like that. Actually, I know that you're tight with Godfather, so I guess quite a lot of your sound is really informed by Detroit.
Yeah, maybe I got the scratching from them as well. Chicago did it, but not like how I heard them in Detroit doing it. Every DJ was doing it, it was like DJ shit, official. That shit was serious, and back then, if you weren't doing it you weren't really a DJ. I guess we got a little bit of this and that from everywhere we've been, so we took it and rolled with it.
[Footwork] used to be a local concern for the most part—regional maybe, but local. And now it's kind of worldwide.
Yeah, there's a huge scene in Japan right now. Traxman and AG went out there not too long ago and there's people footworking.
How does that kind of success change the local scene in Chicago?
Chicago right now is really fucked up. No jobs, a lot of shit's going on, people are getting killed. The police have been shutting down everything. There's parties, but not how it used to be say five, ten, 15 years ago. Due to the violence, a lot of shit gets closed and shut, so there's really not shit to do because of that. But the shit that is going on, is going on but it could be better. But the bullshit, the police not wanting people to get together and have shit because they're afraid something's going to happen… Which could happen, but not in every case, they look at it like that for everything.
Are there young footwork producers out there who are trying to come up?
Yeah, there definitely is. And I think they will come up as well. I don't think the what's going on in Chicago will stop them; I think that motivates them even more to push to do something with themselves.
And the dancers?
Yeah, the dancers as well. I've even seen old dancers coming back.
Is it still the same people doing it, or is it starting to open up to white kids from the other side of town?
White kids already knew about it. Some white kids was already footworking as well. As far as Chicago, footworking is not new, so everybody knows about it. Even the white kids.
If they're hip?
I don't know if you gotta be hip. But all my friends that weren't black knew what footworking was. Before we were even in high school, footworking wasn't footwork, but everybody knew how to dance. [laughs].
I'm trying to see exactly how big footwork is in Chicago. Is it just normal, is it practically mainstream or is it still some sort of subculture?
It's a subculture, I think.
But house is big.
Yeah, I'm thinking about the radio stations. If you hear house at certain times on a radio station, and you might hear footwork for only an hour or 30 or 15 minutes. But they don't really showcase house or footwork because it's about Top 40 shit. When I go to every state, I listen to the radio to see what they play, for the most part they're rotating the same shit everywhere.
That's because one company owns most of the radio stations in America right now.
A couple of years ago, I'd go to Detroit or Indiana or wherever and the radio stations would be just like Chicago. There'd be some kind of techno or house on Friday night all the way to Sunday. Juke and footwork never got to be mainstream, it hit the radio for a minute, but everybody knows what it is. If you go to the club, you're going to hear it in the club, you're going to hear it on the street. But the radio never supported that shit. But back in the day, especially house, they had WBMX, where they played house damn near all night, all day.
The rap today, for me, is different too. I like a lot of rappers who come out, but I just feel like some rappers or some songs don't mean shit versus hip-hop we used to listen to that had a meaning. Or even the shit from the West Coast at the time, the gangsta rap shit, there was still a meaning. Today, they're just [imitates syncopated wordless sounds], but the beat be good, so you just roll with it. [laughs] I'm glad I came up in the '80s, '90s because today, shit is different. I feel like I'm blessed to be coming from other times besides now, today, I feel like I learned a lot; it affects me, my life, and my music that I make today. I don't know if I would've come up in this generation. You never know.
Are you saying is it's down to the hard work aspect of it?
Not even that. I'm just saying that music was a big inspiration to me, period. And maybe if I'm coming up today, some of the music that I'm hearing probably wouldn't have motivated me to do the same shit that I've done. I might not have been a dancer because none of that shit was on the radio like it used to be. But work, too, dedication. But I'm not saying that the guys today aren't working just as hard, it's just different.
That's a good way to look at, because I think a lot people think that DJs today have it a lot easier.
They do. That's why I know, because I came from the competitive, and I had to learn on my own. Versus Serato, today, it shows you the waves, you can just match the waves. It's better, you can take advantage of the situation, but it also can affect your DJ skills. Or today, some people don't even DJ, but they play pre-recorded mixes. And people are fine with that, and I'm fine with it, but you couldn't do that when you were a DJ coming up in my time. You'd just get dissed from every DJ. You wouldn't be respected, but today the DJ scene is a little different. To each his own—if it works for you, it works for me.~
DJ Rashad's I Don't Give A Fuck EP is out today via Hyperdub. You can read about some of his favorite spots discovered while on tour here. 
The Week on EB: February 24, 2013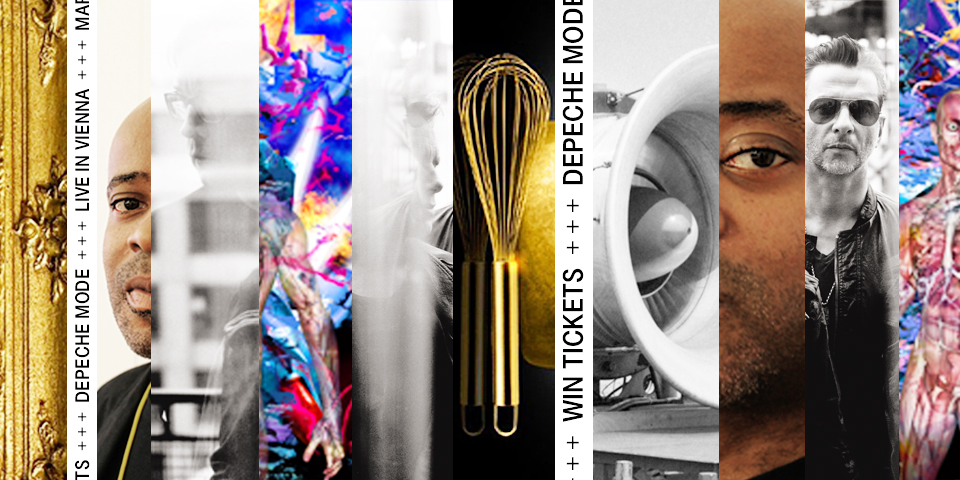 We don't need to tell you that we live in an era of information surplus; where every day our attention spans are torn asunder by channels competing for our eyes and ears and keystrokes—and that's before IRL gets involved, too. We don't expect you to catch every piece of content that goes up on EB (as much as we would like you to) which is why we're giving you a Sunday digest. Each day on Electronic Beats, we feature a different photo in our header—be it from an artist, musician or just a snapshot of something we think is cool. Below are six photographs from the last week, plus four of our favorite features from the preceding seven days that may have slipped under the radar.
The Week In Features

Electronic Beats by Telekom presents an exclusive Depeche Mode concert in Vienna
We are giving away tickets to see DM unveil their new album Delta Machine live!

Unexpexual: An interview with Total Freedom
Ashland Mines is well-known in the club music underground for his wildness as a DJ and remixer. Join us to find out what surprising noises he's making this year.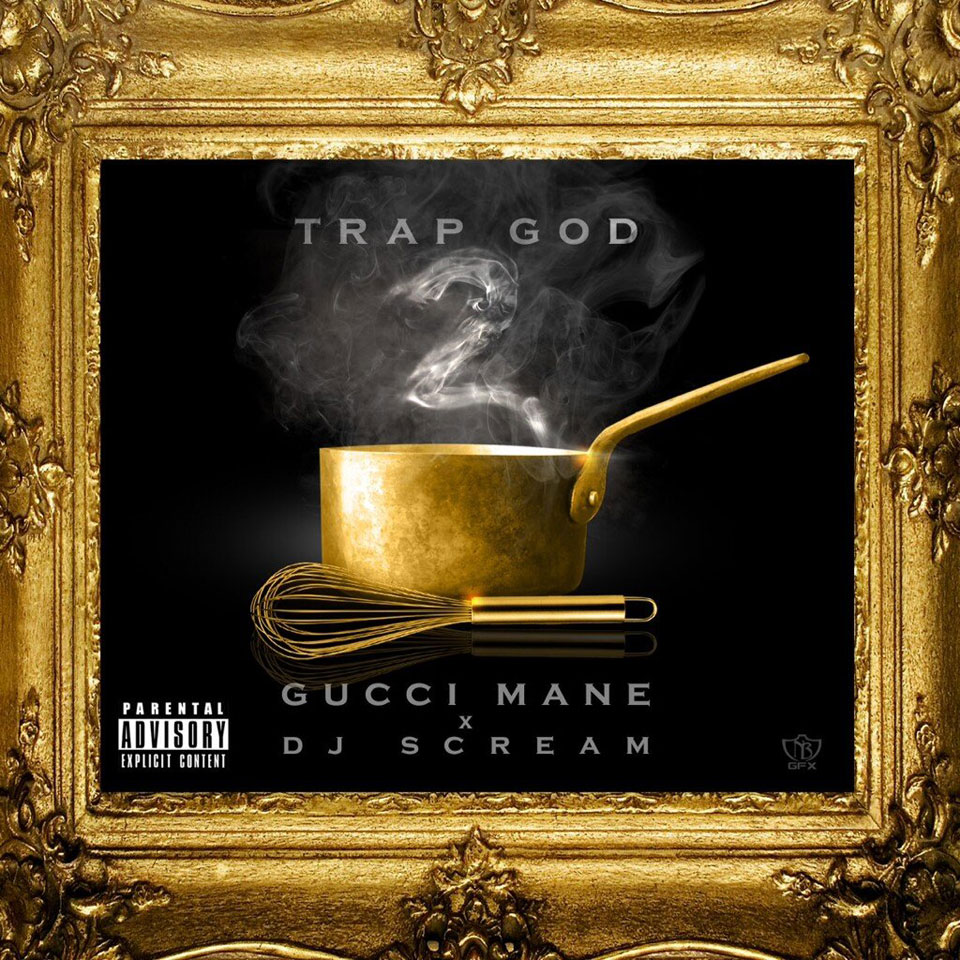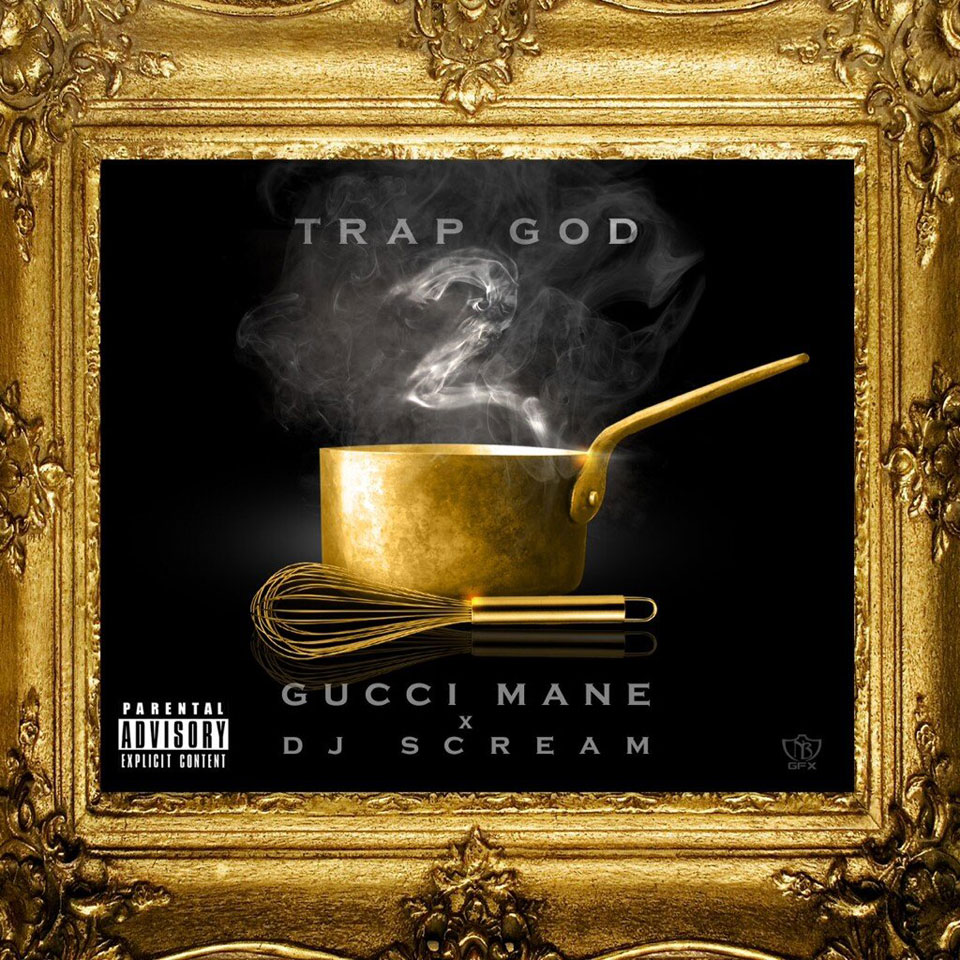 Slackk recommends Gucci Mane's "Trap God 2"
London's premier eski-house producer and pop juke seducer pays homage to a rap god.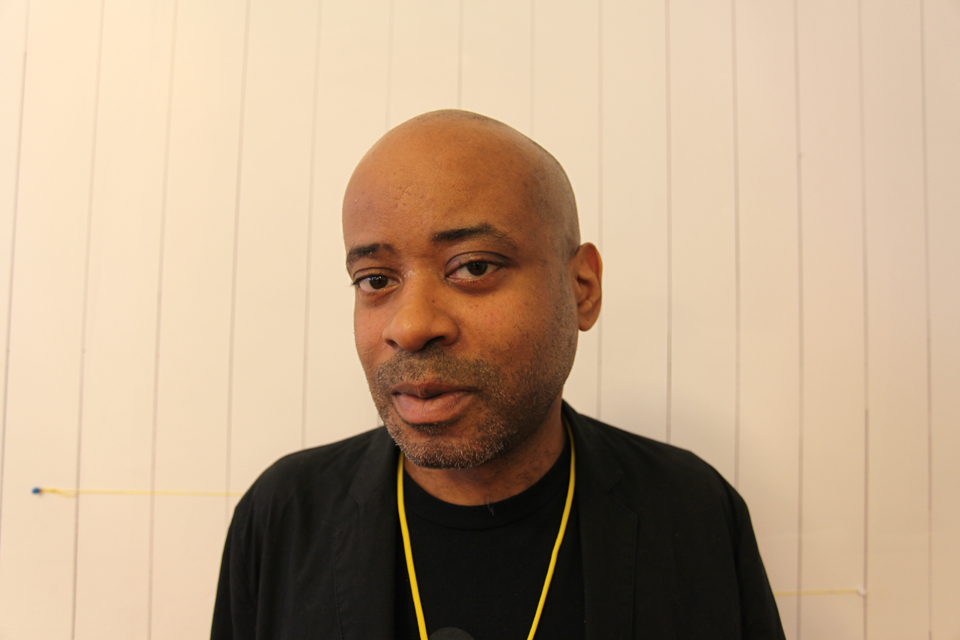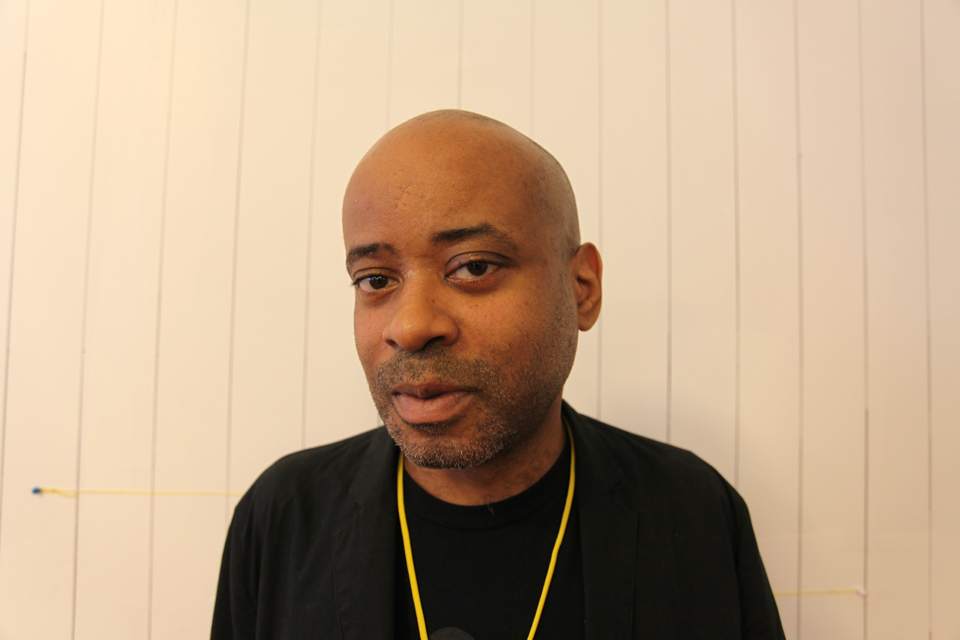 The Techfather: An interview with Juan Atkins
Billie Ray Martin—one of the rave generation's most celebrated divas—speaks to the original Detroit innovator and father of techno about his current projects, his history and kickstarting Chicago house.
Interview: Dam Mantle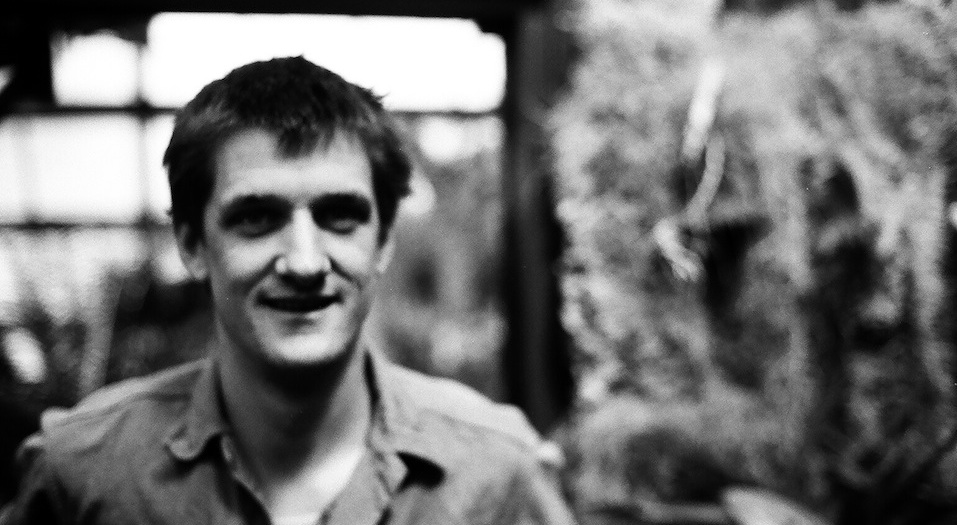 Like many students of the historic Glasgow School of Art who find themselves embedded in the rich, cultural scene that surrounds the institution, much of Tom Marshallsay's education was extra-curricular.
Feeding off his environment, he spent his free time creating music, the inevitable result of a youth spent record shopping and travelling from Canterbury to London to soak up the capital's dubstep and drum'n'bass scene. While he may have studied fine art, it's his brittle, reflective electronic productions as Dam Mantle that have garnered the most critical attention; now, with releases on Growing Records and GetMe! – a split release with Becoming Real on the London label where he pitted washed out juke against Becoming Real's hyperreal grime was an unheralded gem – all ears are trained to his debut album, due out in October on Witchita. Time, we thought, for a catch-up.
Like what you hear? This Friday 14 September sees him sharing a bill with XXYYXX, Finkobot and Giraffage at Berlin's Marie Antoinette as part of Factory. We have three pairs of tickets to give away by entering a raffle (the form is at the bottom of the page). Deadline for entries is Friday 11am CEST. Winners will be notified by email.
EB: Your album is out in October, are you looking forward to getting that out there?
DM: Yeah. and I'm doing this EP a week before on GetMe! It's got the title track on it so it's sort of the single for the album. On the flip there's two tracks from my side project called Lovers Rights which is three of us and much more focused on using analogue equipment and being 'floor oriented than my other stuff.
How did the Dam Mantle project come into being?
Dam Mantle was my first serious project. I have the same story that most people probably had: I was playing in bands when I was 13, playing bass and drums, on a sort of post-rock slant. Then, a few years later I started DJing. It just made sense to start making music which was similar to what I was mixing. I would do mixing with friends and got into buying records. A lot of my friends were into jungle and drum and bass, I was more into dubstep records and would go up to London and go to jungle and dubstep nights; that's what really excited me, hearing jungle in a club. It's that whole cliche: it changed my life.
Did studying at GSA have a big influence on you creatively? 
Of course. I was living away from home for the first time, buying more records than I'd ever had before, being at a school where you're basically given time to do whatever you want and being surrounded by likeminded people. It was a dream. I was focused on doing painting traditionally, but I always knew my heart was in doing music. I haven't stopped thinking about doing visual art, it just so happens that my time is spent doing music.
Does visual art inspire your music?
I don't think it works that way. If anything, the images will come out of sound – a piece of music will be made and it will invent things which may or may not be images. I think sounds inspire me; what I've been exposed to. It's hard to vocalise because you are of course molded by your environment, your city. This album was created when I was living by a motorway so you've constantly got drones, you've constantly got machines around you all the time. There's no doubt that that affects what I end up making and it always has.
[soundcloud url="http://api.soundcloud.com/tracks/57046365″ iframe="true" /]
It's interesting that your album opens with two tracks named after your home city of Canterbury – a beautiful, historical environment.
And those tracks are not very electronic, in fact they don't feel very machine-like at all. If anything I was nodding to a heritage – music that's come from there, 70s psychedelia like Caravan as well as the Cathedral and the architecture of the place, the contradictions – and memories in me. It isn't an audible representation, it was about what was in me. While I'm always happy to talk about my music, I don't want to pin it down to a set concept but music can only be what it is to the listener and I hope it will mean different things. There's no set concept. It's music: it's going to mean different things to different people.
There's nothing worse than finding out you've interpreted a song the "wrong" way. This is likely if there's only one intended, prescribed meaning.
Sure. And I hope my album isn't too sad. A couple of people are always telling me that I make music that sounds really sad, but I don't think so. A prime example of how music is heard differently by different people.
You're playing a gig in Kreuzberg this Friday. What's Berlin like to play compared to other cities?
I like Berlin, I played a gig in the Reichstag and again with Dirwan [Gold Panda] and know a lot of people who have ended up settling here. It's really hard to pin down one place to one vibe, I guess it depends on which club you're in and what time of night. I always have a good time there, even if it's more the time after I played, hanging out and getting in front of the speakers.
Interview: Meanbucket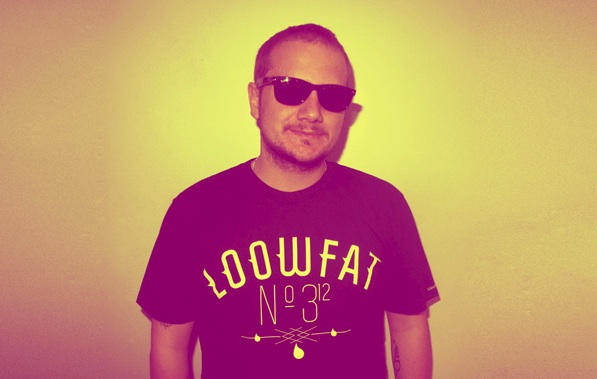 The fledgling Prague bass label Meanbucket has championed the urban sounds of Czech Republic and beyond, releasing the likes of Traxman and Jana Rush. Their sonic stamp oscillates between various genres and sub genres of contemporary urban dance, be it juke or trap. We talk to the heart & soul of the imprint, Jonathan Olmos aka DJ Tuco, about the his brainchild, Jay Z and the surprisingly buyoant Prague grime scene. To get a taste of their audio world, DJ Tuco has prepared a special EB mix featuring a fine selection of bass music (not only from his own staple).
Electronic Beats: Could you say something about the beginnings of Meanbucket?
DJ Tuco: It actually started as a blog back in 2007; the parties came a little bit after. We had already been living in Prague for a while and weren't really satisfied with what was happening at the time here musically, so the with the blog we tried to help local artist artists and DJs get their mixes and tracks on an English-speaking site, to get more exposure internationally. With the club night we just wanted to bring over music that was totally different from everything else happening here!
Had there been a scene when you started, or did you have to build everything 'from the scratch'?
Not as such. With the music we were doing at the time which was mostly what people now call global bass, and there were small pockets of people into it but they were mostly people within other scenes. I think we managed to bridge a lot of gaps between hip-hop, electro, and dubstep/grime for the first time in Prague because what we played took elements from all of those different little niche. We got a good cross section of people to the parties, DJing and socializing with people they probably would never have met otherwise.
And what about the transition from the blog/club night to the label?
The blog thing kind of fizzled out…we just got too lazy to post and write about new music and didn't want to become one of these Facebook page-style blogs which just reposts youtube links. With the club night we just kept running into problems with venues and eventually a lot of the core audience moved on because we weren't running something regular. After doing the blog and running nights for several years we had some really strong contacts all over the world and a lot of producers we knew were starting to make really good music but had no outlet for it. We were always talking about a label but didn't know were to start. Once we had all the contacts and a bit more knowledge of how the industry works it felt like a good time.
You have a selection of Czech artists, many of whom moved away from dubstep. Is there a specific sound they have, a Prague 'stamp'?
I don't think there is a specific 'Prague sound', unfortunately, but the Czech producers we work with are heavily influenced by what comes out of the UK, and they do that really well. Prague is a small city and the music scene is still really young. For example the 'London sound' comes from years and years of sound-system culture, and the city is a melting pot…that doesn't really exist here yet. It could happen; maybe the Vietnamese will influence dance music some day. The grime scene here is probably the second-biggest in the world, that could definitely leave its mark in the future. Kind of like Miami Bass did in Rio with Baile Funk.
I guess not many people know this.
Yeah, a lot of people we've brought over from the UK can't believe how big it is here, while others have forgotten it even existed. It's a hard phenomenon to explain but I think it was born out of the hip-hop scene. Those guys have huge followings here, really huge! A bunch of influential people who were big grime fans, particularly Smack, broke away and started doing a grime radio show, parties and releasing mixtapes. It just grew into a really strong underground scene which seems to have spread to other cities as well. I heard that UK garage and 2 step was quite big here back in the late '90s so it could also have something to do with that, but it was before my time.
People associate grime with tough urban London street life, the council estates, etc, not tranquil historical Prague. But I guess some of these kids might live in the Prague estates, which are probably not much better.
Yeah that's a good point. I was thinking more from a music perspective.
You've managed to get some international artists on your roster, like  Traxman.
We have a few— Traxman, Ophex from Lithuania, DJ Kiff from New Jersey. We're interested in working with people from all over the world.
Is it still harder to push artists from Eastern Europe?
Yeah, the problem is that it's an unknown territory and people are scared of what they don't know, which is really evident in dance music. It's definitely improving, though. The Polish have been a leading example for everyone in the last few years.
Would you say that Meanbucket stands for a certain sound?
I don't think it represents one genre in particular. We're focused on putting out quality club music and breaking new ground. Everything we put out has roots in ghetto house or some kind of bass music (juke, bmore/jersey club, global bass, to name a few).
What sounds are you currently interested in? I know you've released a trap-influenced ep recently.
I like the trap stuff, but with any genre that gets a lot of hype very quickly, you get a lot of really bad stuff as well. It seems like in a matter of weeks it's gotten out of control! I'm still playing and listening to a lot of juke. I really like Jersey Club because it reminds of Baltimore Club which I'm a huge fan of, which seems to have died a bit. I'm also into the new wave of Vogue House producers like MikeQ and B.Ames and of course I'm always following what's happening with the UK stuff like Night Slugs, etc.
What are your plans with Meanbucket?
In the short term we have a very long-awaited EP from Bad Mojo about to be released. I'm literally sitting here right now waiting for the masters. After that an EP from DJ Kiff, who is one of the best Jersey Club producers out there. Long term, we are already looking into the logistics of putting out limited vinyl releases. We think that's something that could help us move up a notch, rather than focusing on one release and doing a series of remixes from our back catalog.
What about the name? What does it mean, and where does it come from?
We were looking for a name, and I'm a big Jay-Z fan. So we decided to make it random by getting a friend to say a number between one and ten, which represented his LPs. Then we did it again which represents the songs on the LP then again which represent the line from the song and then we picked the first word!
What is your personal story, how did you get to Prague, and what apart from label are you doing there?
I left the UK because I needed a change. I traveled for a while then moved to Italy for a year. Nothing was really happening there and I had some friends here already so I came to Prague and ended up staying. I enjoy the freedom of living in Prague, and it's a great location for traveling around Europe. Apart from running Meanbucket alongside DJ Quime, I'm very active in DJing which I think is my strongest skill. I produce a bit and have a weekly radio show currently on Spin 96.2 called The Get Low which focuses on all the music we've talked about.
Dro Carey is Tussin Underwater
Dro Carey makes bleary eyed proto-crunk for skulking around shady corners in the twilight hours. So far he has just a couple of records under his belt, with the likes of Hum + Buzz and The Trilogy Tapes locking on to his twitchy, paranoid sound excursions. He also made one of our favourite contributions to Fact's long running mix series with a gargantuan 40+ track effort. Now the baby faced Australian has released a nine track album for free called Tussin Underwater. It's pretty damned sick touching on mutant strains of dubbed out bass and psychotic house music. Grab it here.