Pictoplasma: The world's leading festival of contemporary character culture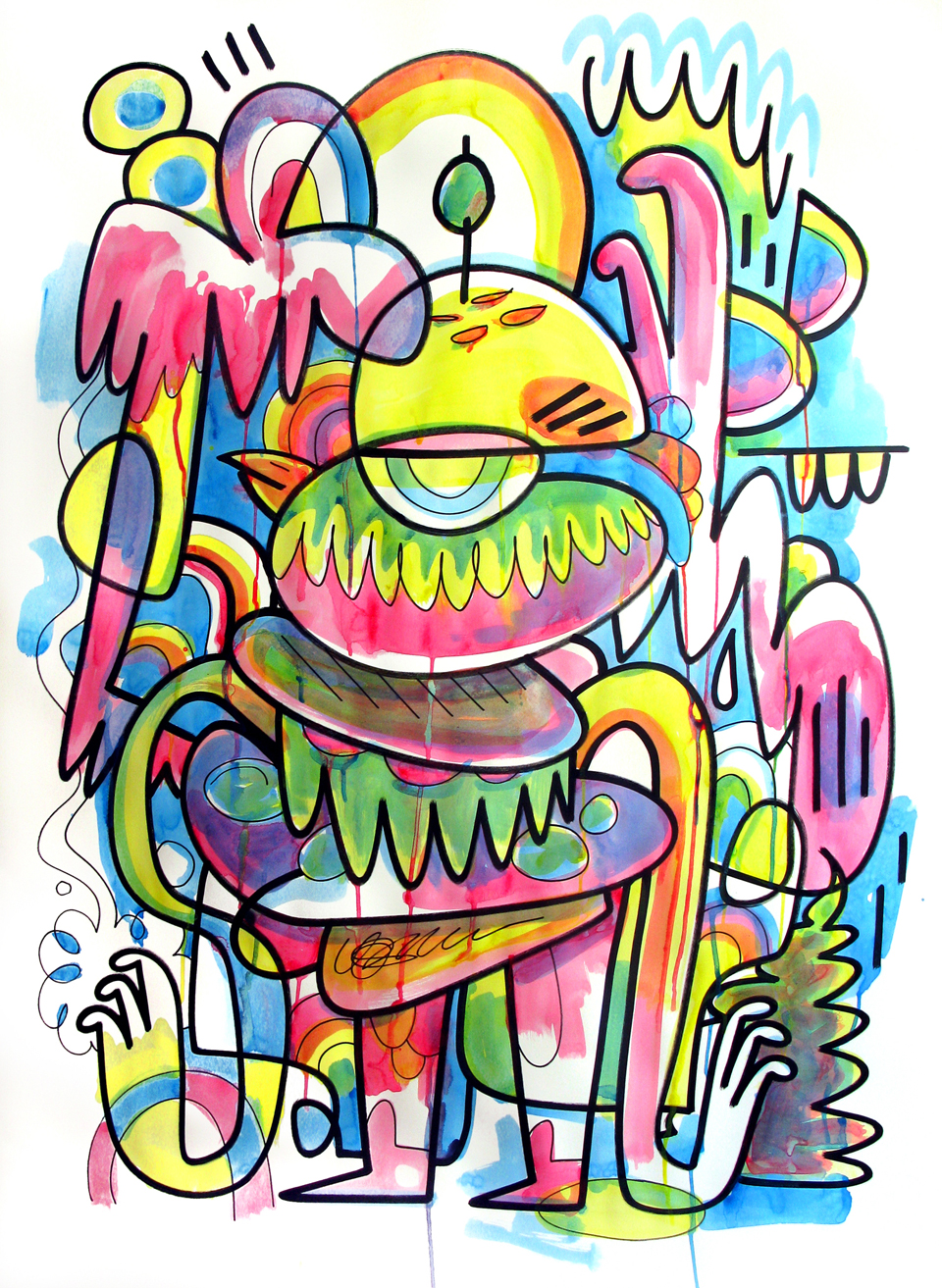 A new edition of Pictoplasma, the world's leading conference and festival on character art, is going on in Berlin now until April 14th. Along the lines of its subtitle White Noise, the 2013 edition again wades through all sorts of graphic and animated design, illustration, and both fine and urban art, delving into the ever-growing cosmos of designed characters. Needless to say, characters are part of everyday communication—be it via TV, advertisement, or editorial content. In this day and age, where attention is currency, the need for effective communication through instantly recognizable designs has achieved its highest level to date. And as the white noise of images is getting louder, Lars Denicke and Peter Thaler, the project's founders and curators, offer a variety of panel discussions, lectures, and workshops on the topic. As well, all types of plump and petite, cute and crazy, bustling and bemused figures are inhabiting the streets and exhibition spaces of Berlin. Lars and Peter recently popped by the Electronic Beats office, and we asked them to share some insights into this year's program, picking one of their favorite artists each.
Lars Denicke:
Geneviève Gauckler will be here for the second time; we invited her to the very first edition of Pictoplasma nine years ago. Basically, what she does are little creatures that look like black eggs with long legs and two spots that serve as their eyes. In its total reduction, it gives a matrix of what a character in its purest original form is: just a little something that stares at you.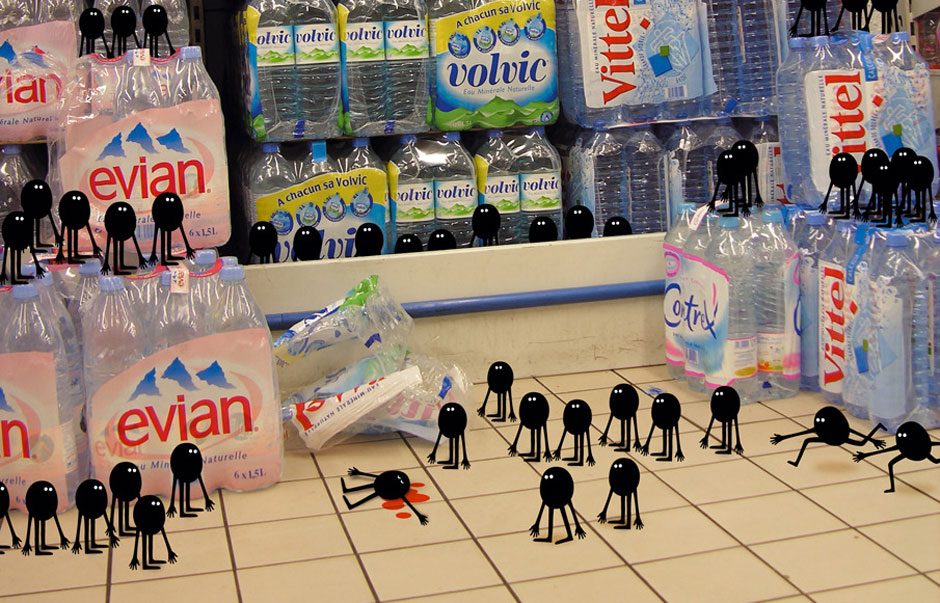 Peter Thaler:
This year, the festival's theme is White Noise, and we invited Osian Efnisie for the fist time. He's an artist who's intalling a three meter long paper roll, where he's painting with the cheapest ink pens you can get. Then, almost by accident, little characters appear within his scribbles, looking like a mixture of Mickey Mouse and Hello Kitty. In total, this atmospheric noise is exactly what this years issue is all about.
Click the links for info about the conference, the screenings, the exhibitions, and the club nights, and watch the trailer below:
WHITE NOISE – Pictoplasma Festival 2013 Opener from Pictoplasma on Vimeo.
The Depeche Mode Fan Exhibition: We want your submissions!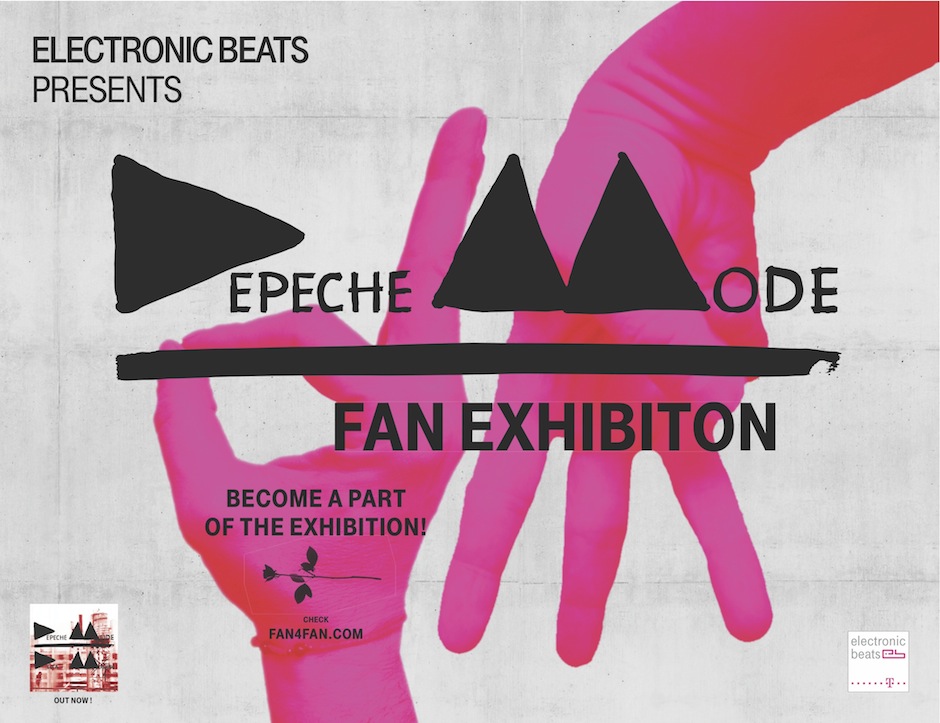 UPDATE: We are no longer accepting submissions for either the physical or the virtual fan exhibition, but you can view the virtual exhibition here. 
Calling all Depeche Mode fans! As one of the most passionate and loyal fanbases in the world, we at Electronic Beats are inviting you to take part in a unique and groundbreaking Fan Exhibition which will complement this summer's Depeche Mode tour, curated by Electronic Beats.
We are approaching fans to submit memorabilia, zines, and fanart; a team of curators will be reviewing all suggested exhibits and selecting five fans who will not only see their submissions included in one of the exhibitions but will also win an all-expenses paid trip, tickets to the Depeche Mode concert, and the chance to meet the band before the show. What's more, a community of likeminded fans will be given the chance to vote for their favorite piece, with the top ten included in a final virtual exhibition, with the possibility of winning meet and greets, tickets, and fan packages. Unfortunately, the competition is only open to residents of Albania, Austria, Bulgaria, Croatia, the Czech Republic, Germany, Greece, Hungary, Macedonia, Montenegro, the Netherlands, Poland, Romania, and Slovakia.
You can be sure that the items will be in excellent company; the touring exhibition will be the most extensive collection of rarely seen Depeche Mode artefacts and memorabilia ever collected—highlights include the band's first demo tape, EMU-2 sampler, and official secret police documents detailing their surveillance of Depeche Mode Fan Clubs in the former DDR. The exhibition will take place across four cities: Berlin, Zagreb, Bratislava, and Budapest. Dates for the tour and the exhibition are included at the end of this article, and details for virtual exhibition submission can be found on www.fan4fan.com. Voting for your favorite items to be included in the virtual exhibition is open now!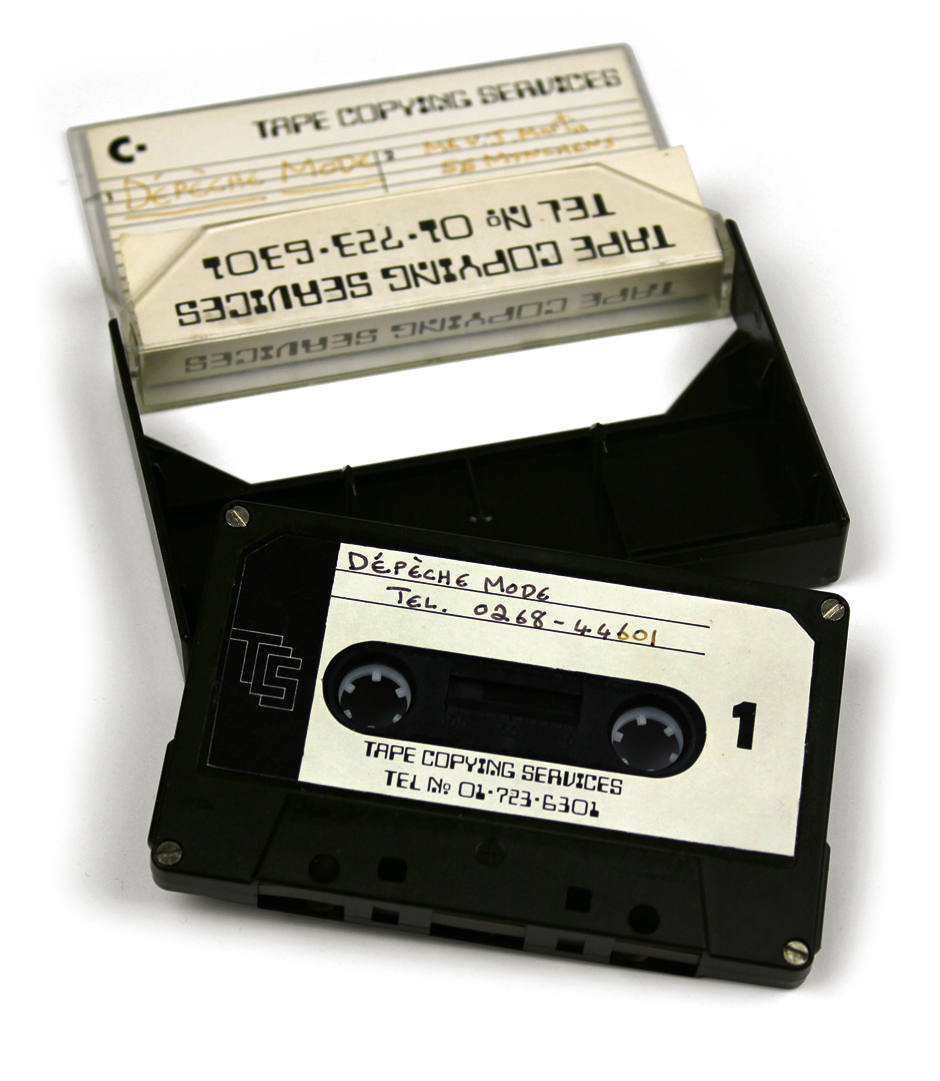 1980 • Demo Tape
 The band's first demo tape was considered lost but resurfaced in February 2011 on a large auction site, changing hands at around £2000. A second specimen from the collection of Terry Murphy, the owner of the legendary Bridge House pub in Canning Town, UK, was auctioned a little later and scored an even higher price—about £2,800.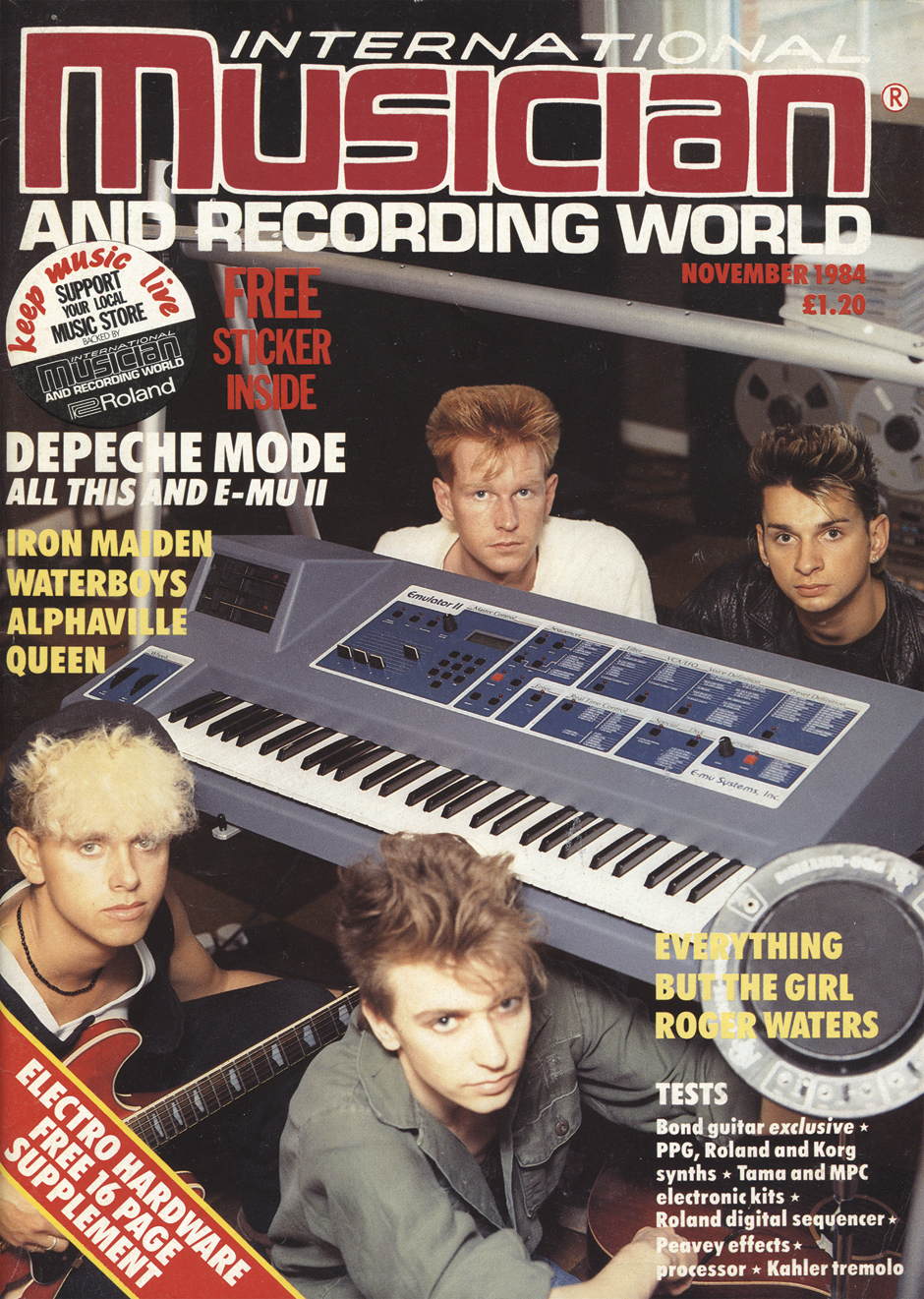 1984 • EMU II
In the first few years Depeche Mode struggled with the image of a teen band in the UK. However, their consistent use of new studio technology helped increase credibility and world recognition. In the November issue of the International Musican and Recording World, a British trade magazine for electronic music and instruments, the boys got a whole cover story. Unsung hero of the picture: the legendary EMULATOR II, one of the most successful samplers of the '80s and an important companion to the band. We show an EMU-II which was used by Depeche Mode and auctioned off a few years ago.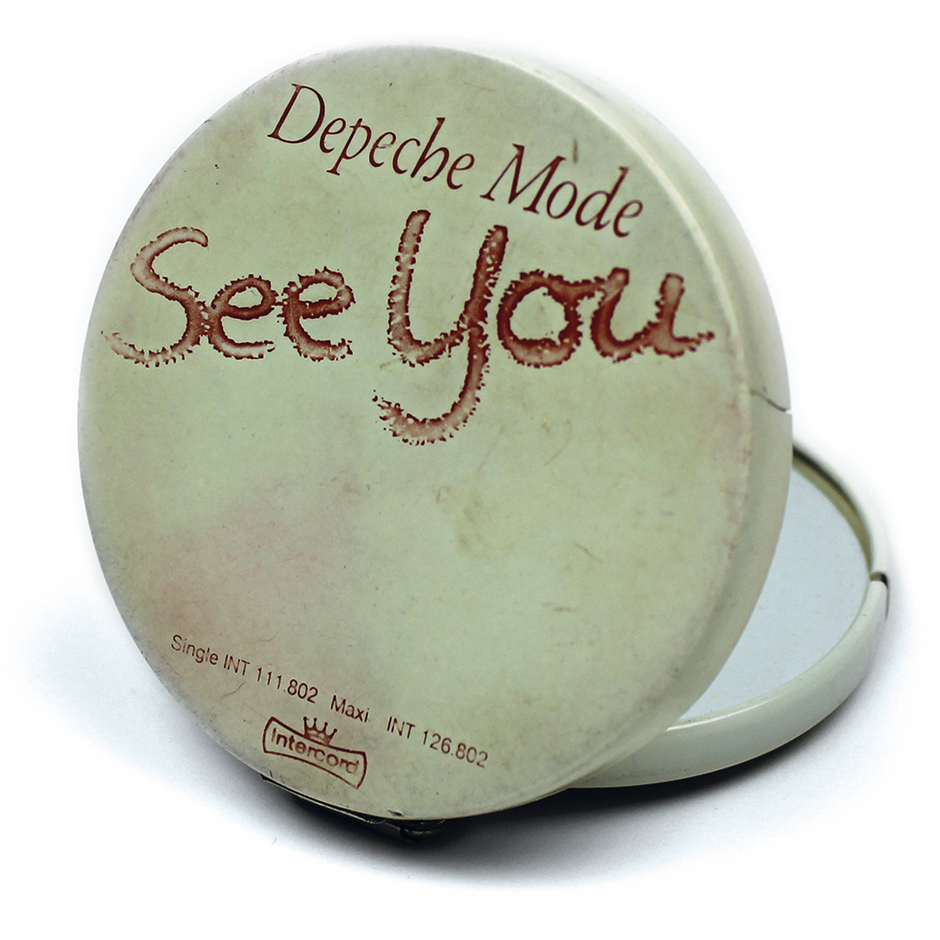 1982 • SEE YOU Promo Spiegel
As a special promotional gimmick, the German record company Intercord sent this "See You" hand mirror with printed release information to the media and trade partners in 1982. The dissemination may have been minimal—among collectors there is only one known example.
Depeche Mode Fan Exhibition
Zagreb: 09–23.05.13, Galerija Klovicevi Dvori
Budapest: 11–23.05.13, Design Terminal
Bratislava: 15–25.5.13, Telekom shop in Polus City Center
Berlin: 7–20.06.13, Warenhaus Jandorf
Deutsche Telekom presents Depeche Mode
Athens Fri 10.05.13
Sofia Sun. 12.05.13
Bucharest Tue. 15.05.13
Budapest Tue. 21.05.13
Zagreb Thu. 23.05.13 i
Bratislava Sat. 25.05.13
Münich Sat. 01.06.13
Stuttgart Mon. 03.06.13
Frankfurt Tue. 05.06.13
Berlin Sun. 09.06.13
Leipzig Tue. 11.06.13
Hamburg Mon. 17.06.13
Düsseldorf Wed. 03.07.13
Düsseldorf Fri. 05.07.13
Prague Tue. 23.07.13
Warsaw Thu. 25.07.13
Impressions of New Order in Berlin (Exhibition and Concert)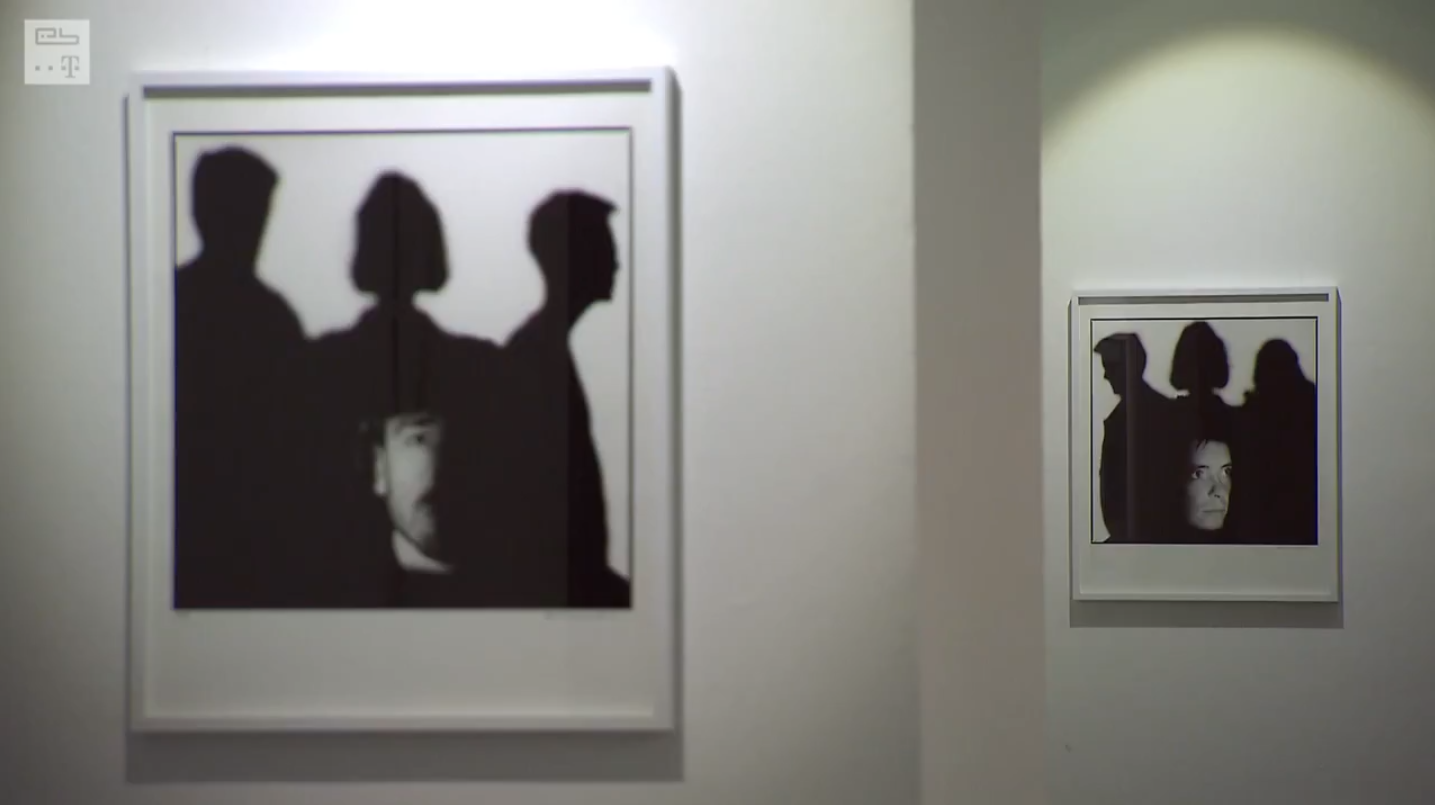 Watch glimpses of beauty from New Order's days in Berlin, featuring the New Order Exhibition at .HBC and snippets from their recent concert at Berlin's Tempodrom.  Find more live videos at our YouTube channel.
Daniel Gebhart de Koekkoek's Wintercamper
In the era of Facebook, Tumblr, Instagram, Pininterest and whatever the hell else there is out there, it seems that everybody taking snapshots would think themselves a photographer just by virtue of being able to point and shoot. But if you take a step back and look at the whole picture (!), you will see there is a big difference between the photo-hobbyists and the real photographers, whose passion it is to capture and document the world around them, one frame at a time.
Daniel Gebhart de Koekkoek is most certainly a part of the latter group. Born in Tyrol, he made it a point not to stay there long before he headed out and began to experience the rest of this globalized, commercialized, monetized world through his camera. The man coupled with his instrument make easy work of stripping the cheap, gaudy veneer of things and getting right down to what it's about: people and their stories. Starting March 6th, 2012 you can take a closer look at his latest work: it's called Wintercamper, and shows the other side of upper-class winter resorts like St. Moritz – photographing the people who don't make it into the brochures staying at fancy hotels and sipping champagne. If you want hot-tub-in-the-snow pictures, an online image search will give you more than your fair share – but if you want to see something real, Wintercamper is your best bet.
And, while you're at it, you should also check out his fantastic cover for Schönbrunner Perlen!
Wintercamper – A solo exhibition of Daniel Gebhart de Koekkoek
Edition Photo, Gonzagasse 20, 1010 Vienna
Starting March 6th 2012
Klaus Pichler presents Dust
Starting on February 2nd you'll have the opportunity to find out more about the basics of all life – at least when in comes to the Bible. Viennese artist Klaus Pichler has been collecting dust from all kinds of places and then taken massive pictures of it.
The outcome is a very interesting selection that gives you insight into the locations from where he took the dust. Actually this feels more like some kind of CSI than art, because every piece tells you a lot about the people who live in these places. The photos are very aesthetical and show a broad variation of colors. Dust is a byproduct of the modern civilization, but the compositions on these pictures are something only nature can create.
Klaus Pichler – Dust
From February 2nd to March 23rd at Anzengruber Gallery
PS. Guess, where the dust on the teaser pic and the main pic comes from?
Teaser: Natural History Museum, main: Army shop.