Techno Tourism: 2017's Top 10 Must-Visit Rave Destinations
Kiev, Ukraine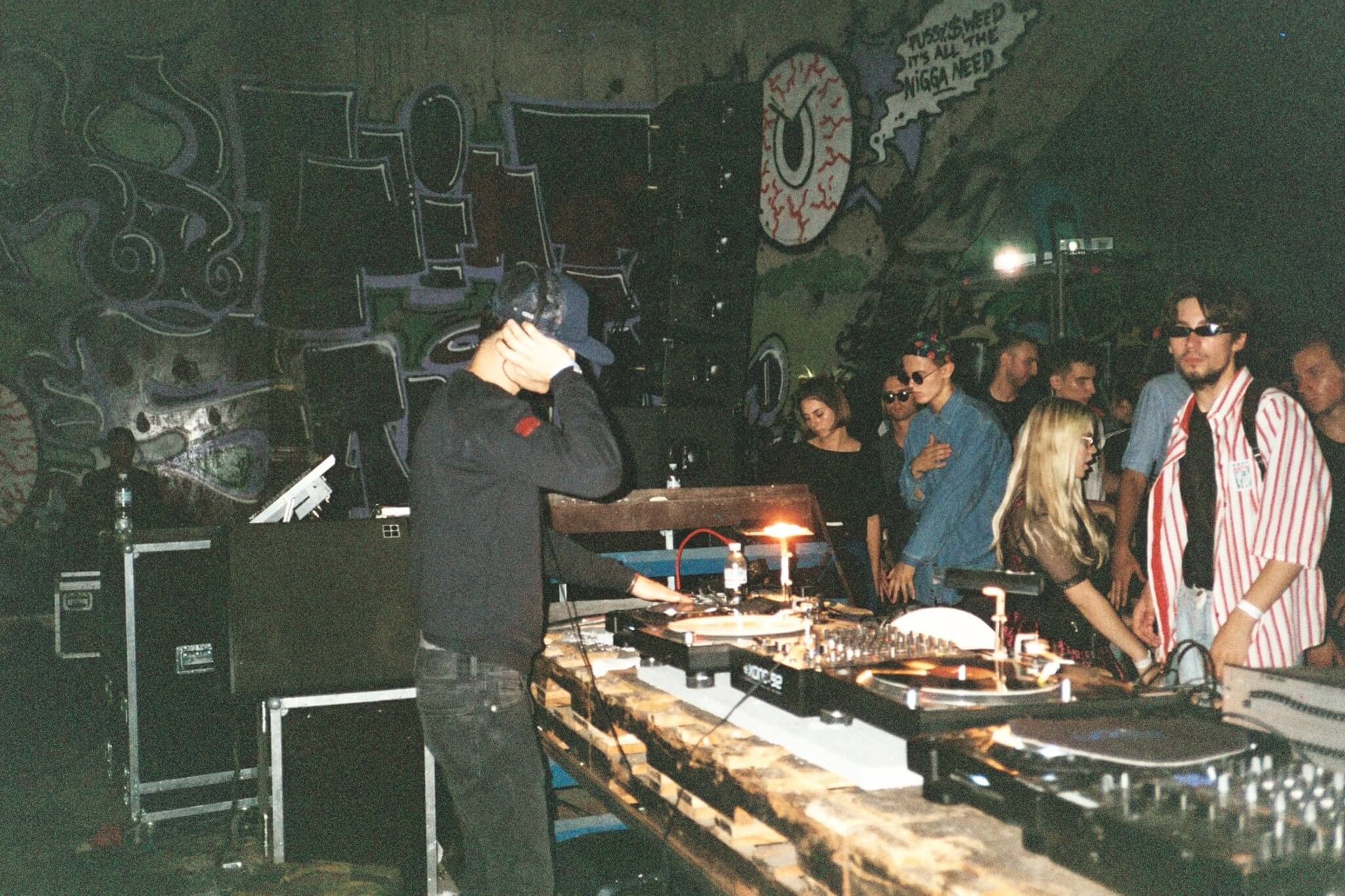 Perhaps you've noticed that our excitement over Kiev's burgeoning scene has steadily grown since DJ Nastia tipped us off to the many crews, artists and clubs building a rave culture there. While other hyped eastern European scenes have garnered a lot of attention with the help of big-name DJs from abroad, Kiev parties like CXEMA draw hundreds of people with no international headliners, which speaks volumes about the strength of the local artists and the passions of their audiences. If you need an excuse to book a flight out there, we'd recommend keeping an eye out for announcements about Strichka Festival 2017, which just last May brought out DJ Bone, Stingray, Pearson Sound and more to play at a 24-hour festival in Kiev's buzzed-about Closer nightclub alongside its residents.
Moscow, Russia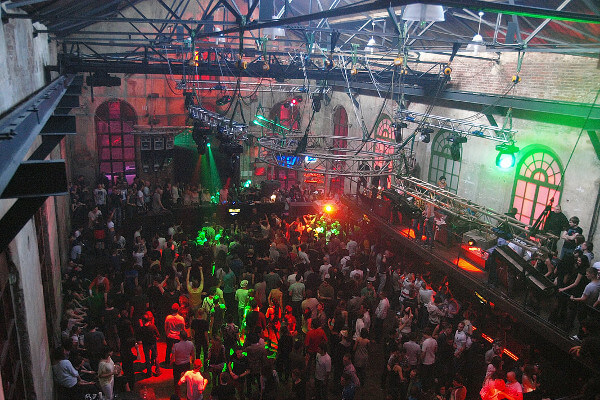 After Russian authorities shut down Outline Festival hours before it was set to start last summer under suspicious and contested circumstances, it seems like the constituents of Moscow's club culture will have to operate pretty discretely. So if the Arma17 crew starts another venture, outsiders aren't likely to hear about it without traveling there. The conditions seem ripe for an interesting artistic landscape, considering the wealth of Russian house and techno producers like the signees to Nina Kraviz's трип label and the Gost Zvuk imprint as well as Philipp Gorbachev and those he mentioned in his guide to Russia. Hopefully the promising culture can survive harsh political conditions.
Mexico City, Mexico
Without a gripping narrative, an appealing club scene is just another town. The story in Mexico City contends that a wave of inspired young creatives uninterested in the city's pricey mainstream clubs have started to open their own venues for an underground scene of artists. The increasing interest in the Mexican capital coincides with the rise of the punk-minded NAAFI collective, experimental artists like AAAA and techno artists like Demian Licht, who penned an essay about the rise of techno-feminism in Mexico for us in 2016. Read our guide to the artists shaping Mexico City's electronic underground here.
Leipzig, Germany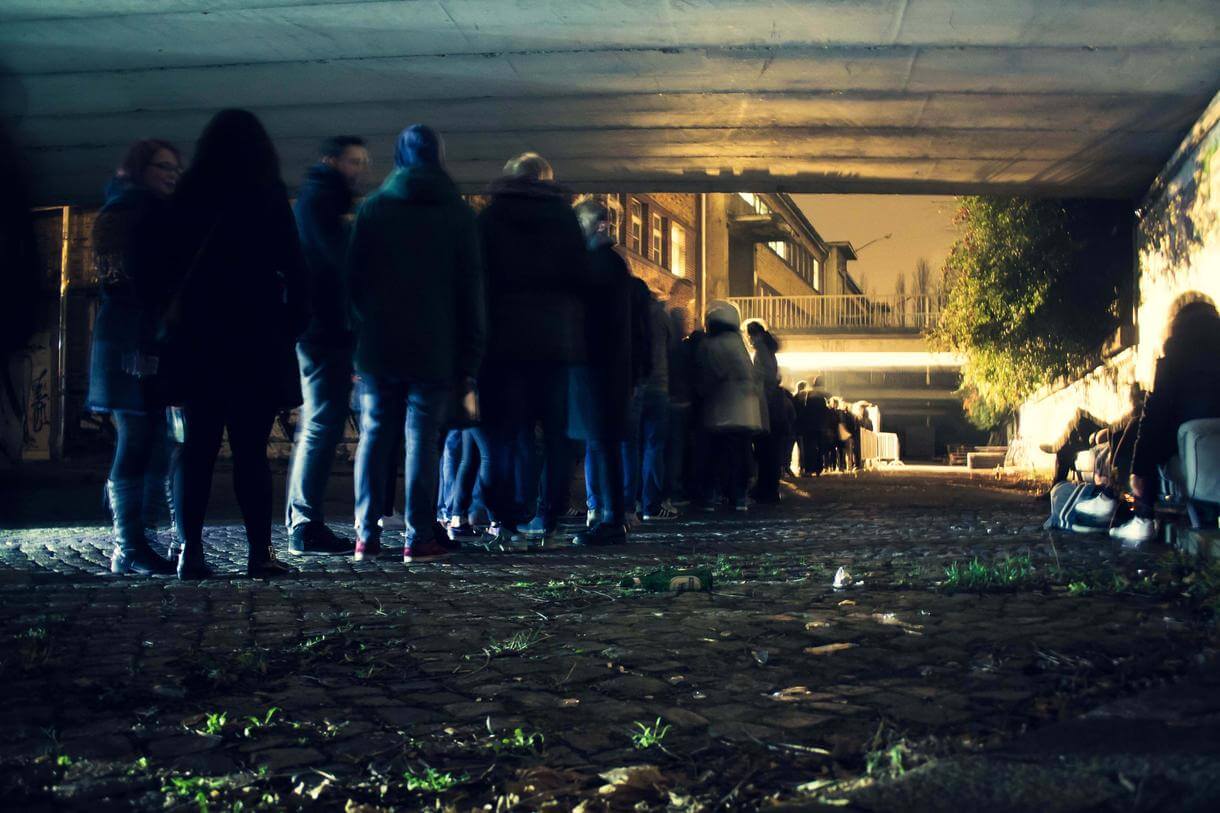 As you might have gathered from our recent guide to Leipzig's local electronic producers and lesser-known party spaces/crews, we find the eastern city to have the most promising and exciting scene in Germany. Its legacy of anti-authority venues like Conne Island and its new, excellent club Institut für Zukunft have created a solid infrastructure to support Leipzig musicians. However, don't expect to hear a whole lot of typical house and techno in Leipzig, as many of the talented minds there seem to be more interested in experimenting with its conventions or exploring genres like juke, bass music and dancehall.
Lisbon, Portugal
Lisbon's appeal isn't hard to see: the weather is warm, it's a beautiful and historic city and it's pretty inexpensive for foreigners. Over the past few years its homegrown scene has developed a unique sound mostly developed by the Prinicipé Discos crew. While Lux Club has gained a lot of attention in recent years, Principé member DJ Marfox wrote in his guide to Lisbon that there are great rewards for those willing to travel to Lisbon's outskirts.
Belgrade, Serbia
Just as Nastia piqued our interest in Kiev, so too did Tijana T spark our fire for Belgrade. The myth of Serbia's conflict-born, tough-as-nails club culture started with Industria, a 400-capacity club under a bookstore that closed in 1999 and sowed the seeds for the enticing party scene that exists today—not to mention Belgrade's thirst for techno. It isn't entirely satiated by its biggest current club, Drugstore, and that means there's a lot of spill over to other spaces in town and plenty to do.
Bogotá, Colombia
There's plenty of cities to choose from when it comes to clubbing in South America. In Buenos Aires, Argentina, a museum recently erected shrines to Berlin's famous Tresor club and locals are contributing to a flourishing minimal-driven clubland. Similar tech-y movements have taken root in Santiago, Chile and Montevido, Uruguay, where local DJs have made connections with likeminded European selectors in Berlin, Frankfurt and Romania. But we're most excited about Bogotá, Colombia due to its balance between fostering homegrown talent like the Downpitch Recordings group and importing rising stars from abroad (Palms Trax, Discwoman and Anthony Naples to name a few) to play at its many venues, which include Baum, Billares Londres and Video Club.
Warsaw, Poland
The Polish capital has built a reputation for housing the country's best dance music scene, as it's bustling with bigger nightclub events as well as experimental techno offerings and after-hours gigs. Warsaw's healthy arts scene helps to fuel the desire for bookings that challenge the tastes of conservative house and techno culture with noise-leaning electronics and deconstructed club sounds.
Bristol, England
While Bristol is in many ways one of the "chiller" cities to visit on this list, it seems like an important node for contemporary dance music. Its legacy in dubstep and its affordable prices compared to London sowed the seeds for what is now a healthy population of dance music obsessives. Promising up-and-coming producers like Killing Sound and Shanti Celeste (who has since moved to Berlin) have made a home there, as have festivals like Simple Things and the beloved Idle Hands record shop/label.
Tbilisi, Georgia
We—like many other techno fans—are curious about Tbilisi. The Georgian capital gained a lot of attention last year for its party scene, which revolves around the club Bassiani. Its press, video documentaries and enthusiastic reviews from touring DJs like Nina Kraviz paint the picture of an amazing club with killer sound and an unbeatable vibe, and that ignited our desire to check it out. The only drawback to Bassiani is that its bookings tend to favor global headliners over local talent, but there are plenty of other clubs in town to check out as well.
Cover photo via NAAFI's Facebook.
Published January 13, 2017.