Live Report: Electronic Beats Festival Graz 2013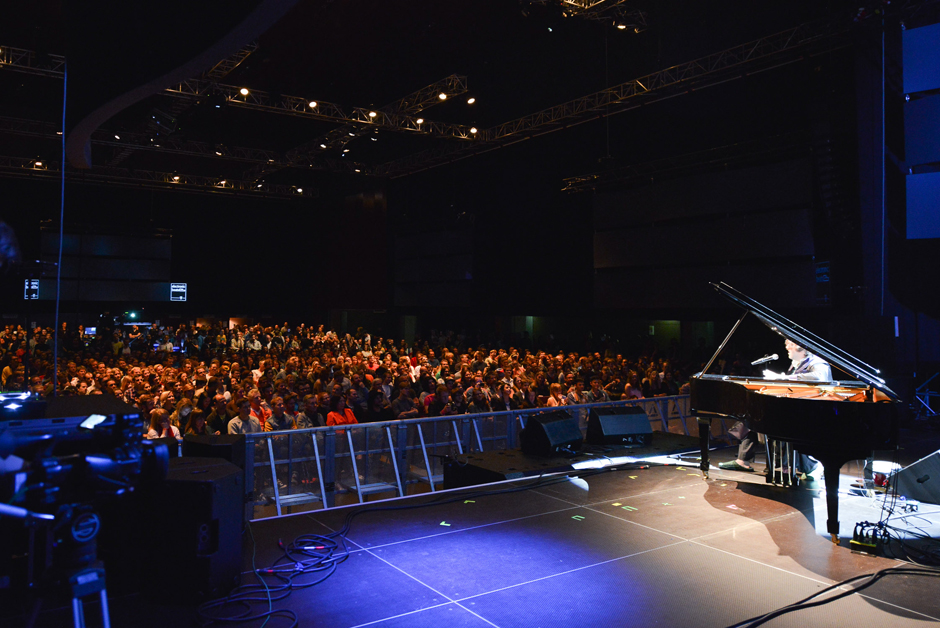 We report from Springfestival's opening night, featuring performances from Chilly Gonzales, Rangleklods, BCK2BCK (Ronson & Riton), and COMA. Photos: Oreste Schaller.
After Prague, Bratislava, Poznań, and Cologne, the Electronic Beats Festival heads to southern Austria—this time not as a solo venture, but in collaboration with the Springfestival, Graz's annual sonic fun feast. Undertaking Springfestival's opening night, Electronic Beats presented an eclectic line-up encompassing a seated rap-waltz, gentle indie-electronics, and bass-heavy thump. Surrounded by the bucolic environs of flawless Austrian countryside, which revealed itself in its full glory en (train) route from Vienna to Graz, the airy Helmut List Halle, situated in an aptly unassuming area of the city, became carte blanche for the later musical ventures.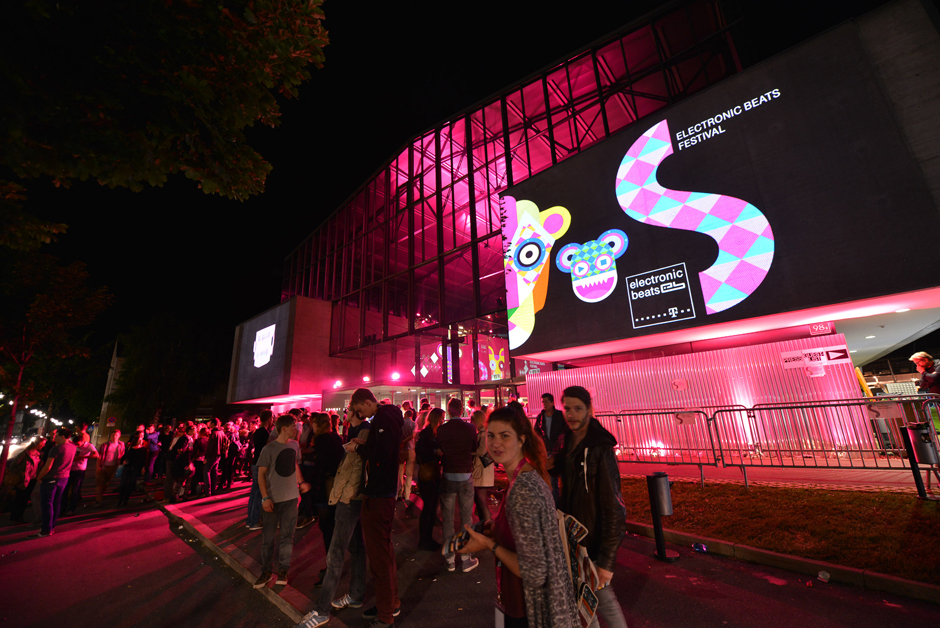 Jason Charles Beck is a "man of our time", an entertainer and an avid music evangelist. On stage, there is only a single piano and minimal lights. He emerges from the darkness, clad in a black nightgown: the look of a—facetiously—self-proclaimed, nonchalant musical genius, Chilly Gonzales. Before his concert, Chilly told me about his objective to entertain people, to incorporate audiences into his one-man show and deliver something they will find enjoy. And this he certainly provides as the concert unfolds, delivering a kind of meta-musical narrative, bearing the stamp of an avid educator explaining his craft to the uninitiated, talking about chords, harmonies, and electronic beats. Beethoven's 5th on a bongo? Rap with waltz? Live remixing with his iPad? You get it all.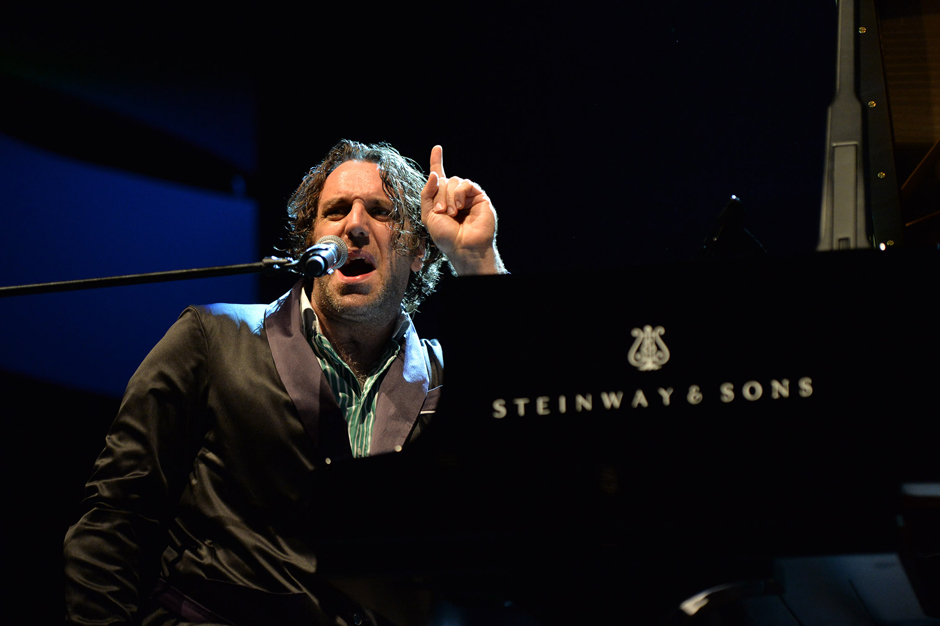 Next up is Rangleklods, armed with an upcoming EP, the photogenic Danish duo took the baton from Chilly, and in a way, continued where he left off. Pleasing the audience, but slightly different way, with their buoyant beats and bold vocals—Esben Andersen's baritone and Pernille Smith-Sivertsen's ethereal delivery—against the backdrop of their sophisticated electro/dance pop. As is evident from the mixtape they did for Electronic Beats in April, they sport an affinity for club music, and live, they oscillate somewhere between the dreamy, dancey, and catchy.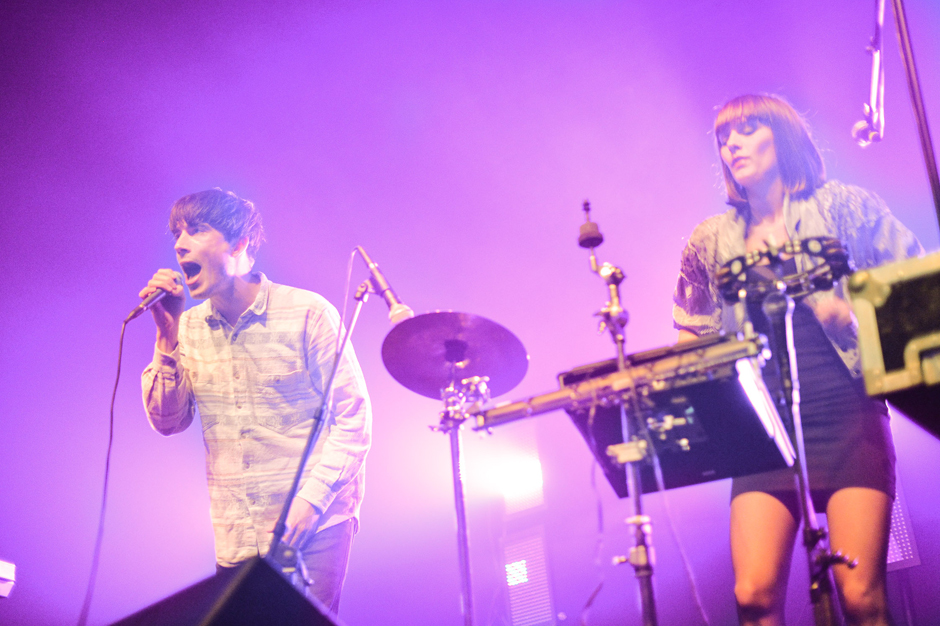 The newly-formed "DJ super-group" BCK2BCK, a project of Grammy-winning producer Mark Ronson and Henry Smithson, aka Riton, hijack the bass. The soundsystem suddenly becomes a physical organism, emitting basslines as if it were breathing. Starting off with Soul II Soul's "Back to Life", with a dash of Aaliyah and Young Jeezy and culminating with Crystal Waters' "Gypsy Woman", their heavy DJ set coupled with the trusty old 909 drum machine was just as eclectic a ride as the whole night itself. "I mainly come from playing hip hop and it probably is still the bulk of my set. Whereas I guess Henry comes from the opposite," Mark told us in an interview.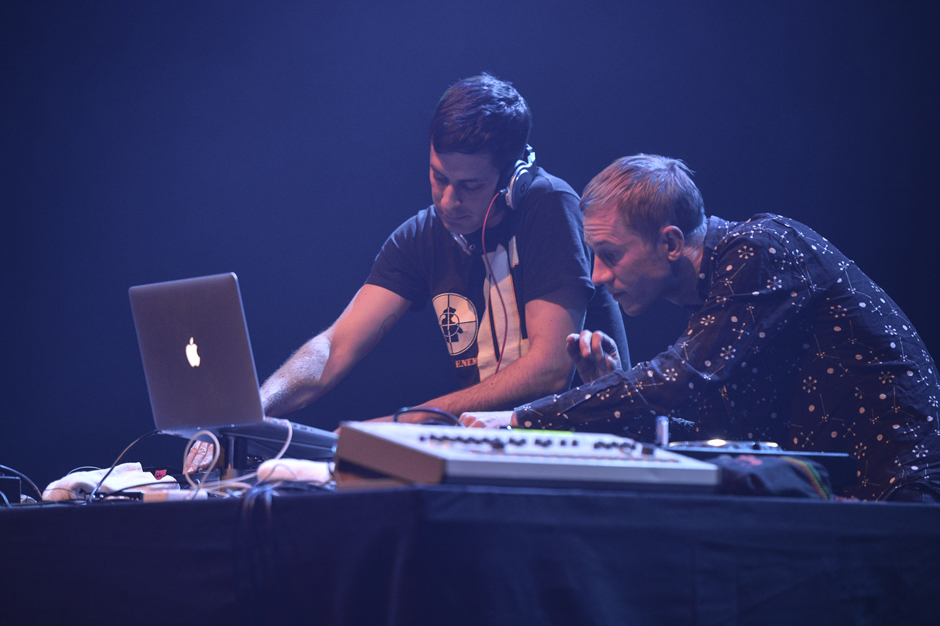 COMA fill in for SBTRKT and follow up somewhere where Rangleklods left off, though in a lighter guise. COMA, from Cologne, release on their home city's Kompakt Records, and their mixture of electronics, pop, and indie flavors fits well into the imprint. I don't envy their job following up on BCK2BCK's dancefloor-centric club tunes, but they seem unfazed and ready.~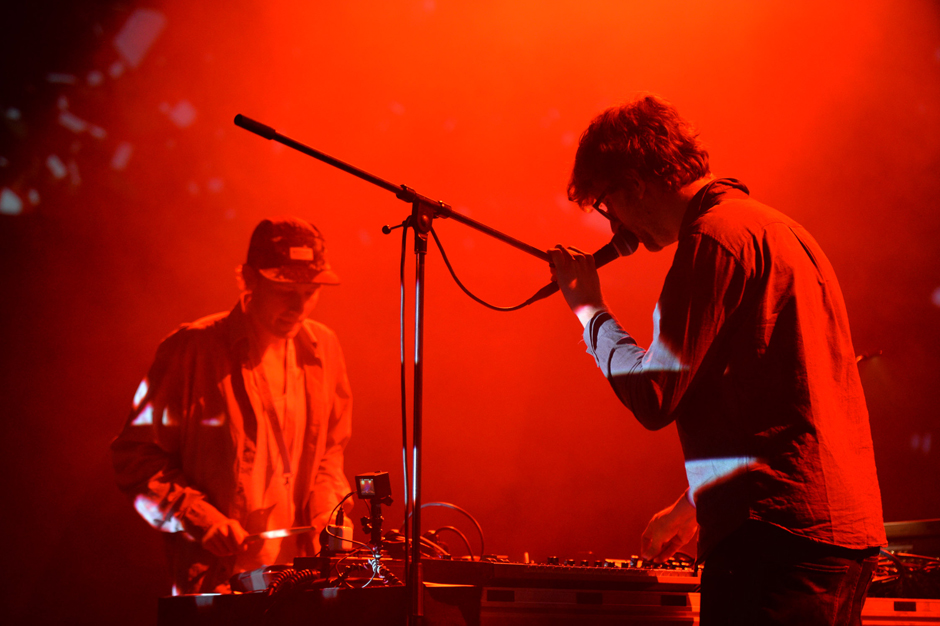 EB Listening: HVOB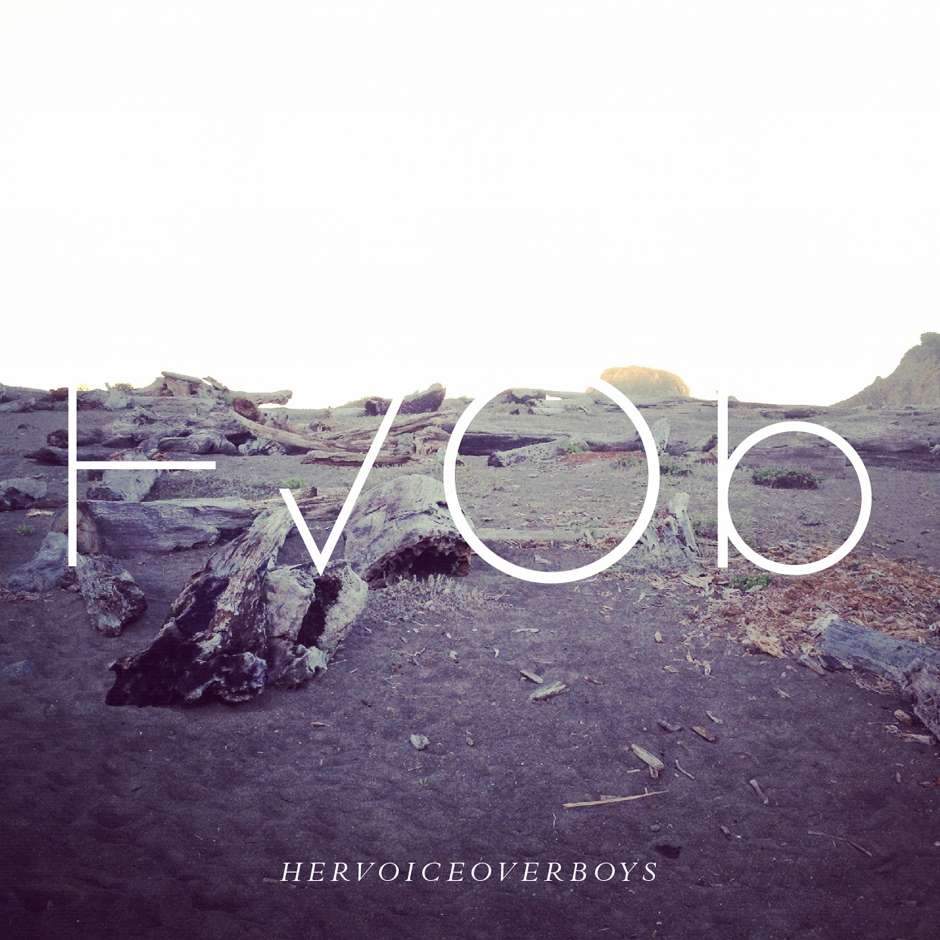 Last year, Austrian electro outfit HVOB went viral thanks to the Beatport charts, where they made it on number 4 with their Dogs EP. This was swiftly followed by coverage on a number of respected music blogs and, of course, a stunning live set at last year's Electronic Beats Festival in Vienna. Now the time has come for their first proper album release, which is released tomorrow through Oliver Koletzki's easy-tech imprint Stil Vor Talent. We spoke with vocalist Anna Müller for a quick catch-up. Click the pre-stream at the bottom of the page to listen to their mix of sleek beats and sultry voice. We also have three copies of the new album on CD to give away; email us at community@electronicbeats.net with the subject "HVOB" and your name and address in the details. The first three respondents win. Finally don't forget to check the new Slices DVD for a very special HVOB feature – available March 20.
How did you get signed on Oliver Koletzki's Stil Vor Talent imprint?
We met Oliver last year at Pratersauna, a club in Vienna. He listened to the snippets on Soundcloud and signed us. It all happened so quickly, because Oliver shares our philosophy as to how a label and a band should collaborate: Oliver supports us wherever he can, but leaves the creative process entirely up to us. He trusts us, and we trust him.
You debut album is out tomorrow, what are your expectations?
Nothing. I have absolutely no expectations, but I wish that people will listen to it. We're incredibly grateful for our first year, but all we've done is made a good start.
How's the Vienna music scnene, and do you feel a part of it?
The electronic music scene in Vienna is defenitely competitive with the other main cities in Europe, and has a lot of different aspects to show. Just to name a few internationally very successful artists—like Dorian Concept, Elektro Guzzi, Wolfram—or the local club culture, which got two clubs voted in the top 10 by De:Bug's readers poll 2012. We are very familiar with the Pratersauna crew and are glad to be part of it. We are working together with their VJs lichterloh.tv—videos and visuals are always produced by them. It's hugely important to us that these things are always produced by the same people, because for HVOB, the music and visuals are inextricably linked.~
Sorry, the streaming ended. Head here to buy the gold: https://itunes.apple.com/de/album/hvob/id596762706
HVOB's self-titled debut album is out tomorrow in Germany, UK release in April via Stil vor Talent
H.P. Baxxter meets Modeselektor Part 1 – "It's the haircut, I guess."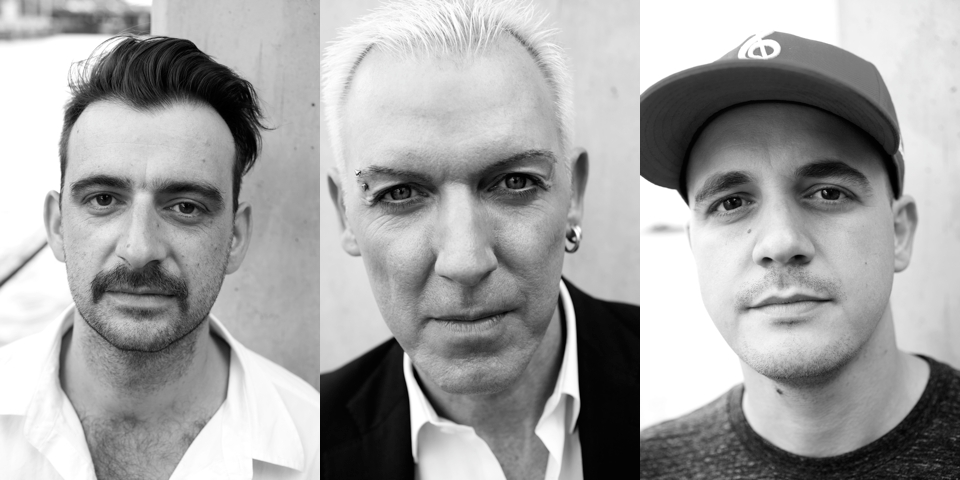 Over the past five years, Scooter and their unmistakable lead singer H.P. Baxxter have experienced something of a renaissance amongst purveyors of continental high culture. Why? Who the fuck knows. Some say it's their special blend of lowbrow Dada boomboom; others claim it's Nobel-level PR. Modeselektor's Gernot Bronsert and Sebastian Szary don't have the answer, but they do share Baxxter's love of the Roland Space Echo, as they recently discovered in conversation with the peroxide frontman in Hamburg.


Gernot Bronsert: We could have met a couple of years ago. We were playing in Vienna at the Flex, and we spotted you from the stage. You and your entourage were at the bar.
H.P. Baxxter: I remember. We were in town because we were invited to take part in a talk show. Somebody suggested we attend your show afterwards.
Sebastian Szary: We noticed that you left during the last song we played. I remember thinking: This is how you do it when you're a celebrity. You leave before everybody else.
HP: We were thinking about saying hello backstage, but it doesn't really make sense when you're unannounced. So we just enjoyed the concert as regular members of the crowd, and then we called it a day. But it's interesting that you noticed us.
GB: It was actually impossible not to notice you: you and your entourage basically took all the seats at the bar. And you, H.P., are especially impossible to overlook. It's the haircut, I guess.
SS: You've got a silhouette. Everybody knows your look— for almost two decades you haven't changed anything.
HP: Old habits die hard. Whenever I like something I stick to it. I dye my hair once every two weeks, and I shave twice a day.
GB: Have you ever been offered an endorsement deal for a shampoo?
HP: No, but I was offered a couple of other things since I will be quite present in German TV due to my commitment for the new season of the casting show X Factor. I'm part of the jury that decides who will become a candidate for the finale.
SS: Who's the winner? Come on, I promise I won't tell anybody.
HP: As I said, we've only produced the shows that lead to the finale. Nobody knows what will happen during the live shows that follow . . .
GB: Let me guess: Scooter are releasing their sixteenth album?
HP: Yes we will release our next album in October. But is it already our sixteenth album?
GB: Don't you know how many records you've made?
HP: I know the number of our top ten singles: twenty-four.
SS: What's the thrill of doing a sixteenth album?
HP: It's been three years now since we had our last top ten hit. I feel it's an obligation to write new hits because I don't want Scooter to become a nostalgic act with an old audience only always asking for the classic hits. A hit single certainly attracts a younger crowd and that's very important if you ask me. That's reason enough to try.
GB: How can you know that the next single will become a top ten hit?
HP: Well, I hope it will. We wrote it the way we did thinking it could become one. It's a very energetic track for sure.
SS: Coming back to the Flex club in Vienna: After we spotted you from the stage, we briefly discussed whether we should play "Hyper Hyper", but we decided not to in the end. We didn't dare.
GB: We just weren't sure about it.
HP:I totally understand. It can be embarrassing when you enter a club and suddenly the DJ completely destroys the mood of his set by playing two Scooter tracks—just because he spotted you and wants to welcome you. Anyhow, I remember that after your show had ended, I told my assistant that he should get me all of Modeselektor's recordings. Honestly, it doesn't happen that often that I really like a live set. It sounded totally different than your studio work, by the way.
GB: That's because we're playing everything live. We have separate tracks for every instrument. We don't use entire playbacks. That's also the reason why every show we do is different from the one before. I suppose that you have to check out audience recordings on YouTube if you want to see that part of Modeselektor.


Continued in Part 2 "Every audience loves pyro" .

–
James Blake & Wolfram join Electronic Beats Festival Vienna 2012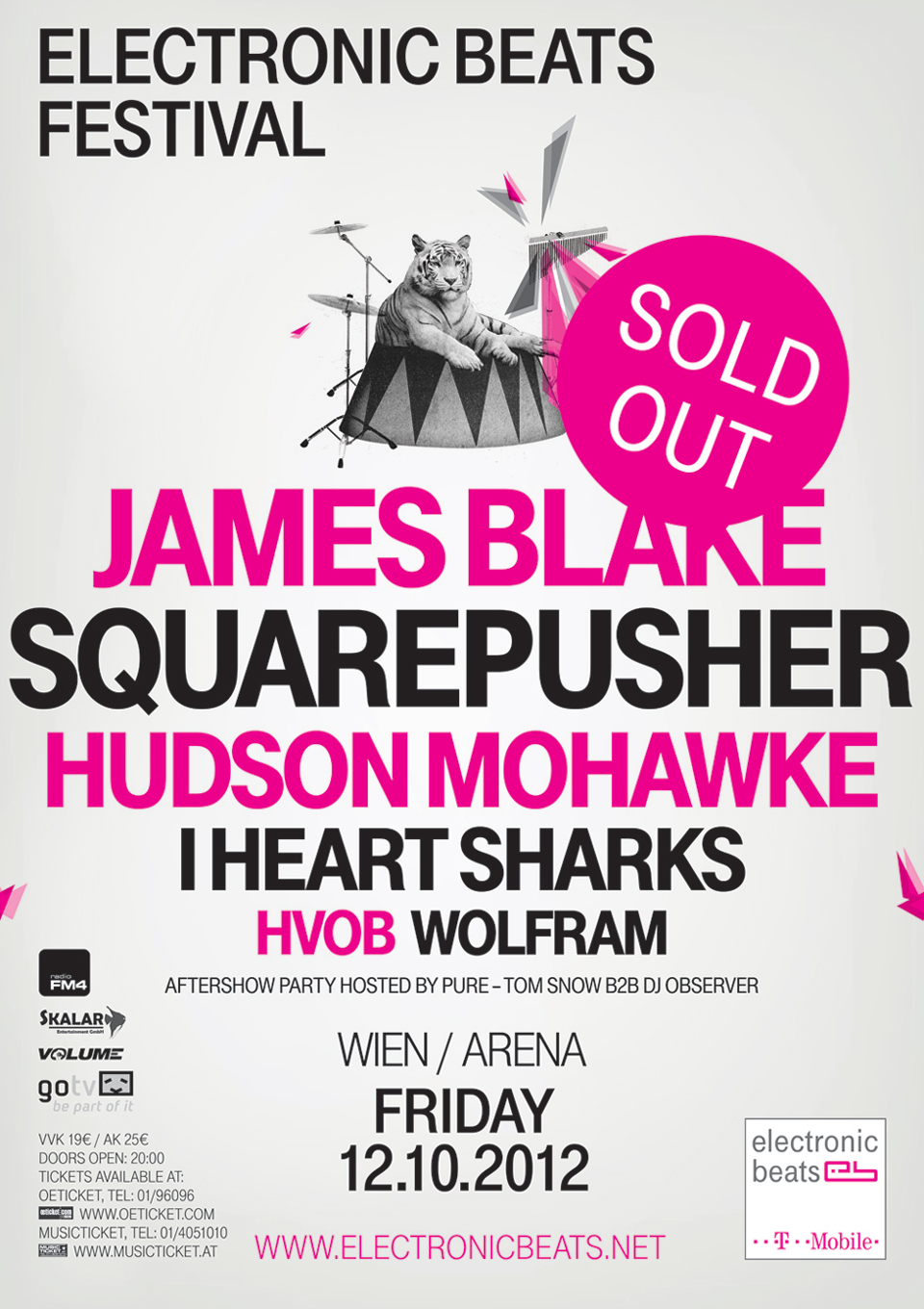 You might have been wondering about that 'special guest' we've been announcing two weeks ago for our upcoming Electronic Beats Festival Vienna 2012. Back then, things were already seething in the background, but unfortunately we haven't been able to tell you (until now!) that James Blake will be joining Electronic Beats once again.
Following his performance at EB Festival Gdansk in April, Blake will be performing live once again, this time at Vienna's Arena. This is a night we've been very much looking forward to anyway, but now we can reveal that James Blake will be premiering new songs and material during his live show on October 12th, 2012.
The young British artist and producer is in the midst of recording his sophomore album, and you'll be able to be amongst the first to hear them. Besides that, our festival will be one of Blake's few live shows scheduled for this fall.
Also new on the bill: EB resident Wolfram! Get your tickets now; it's only 19€ only (plus ticket fees) for James Blake, Hudson Mohawke, I Heart Sharks, and more, and that's a damn good deal in any country.
Make sure to RSVP to our event pages on Facebook and Google+, or to follow the Twitter hashtag #ebfest12 for more updates following. See you in Vienna this October!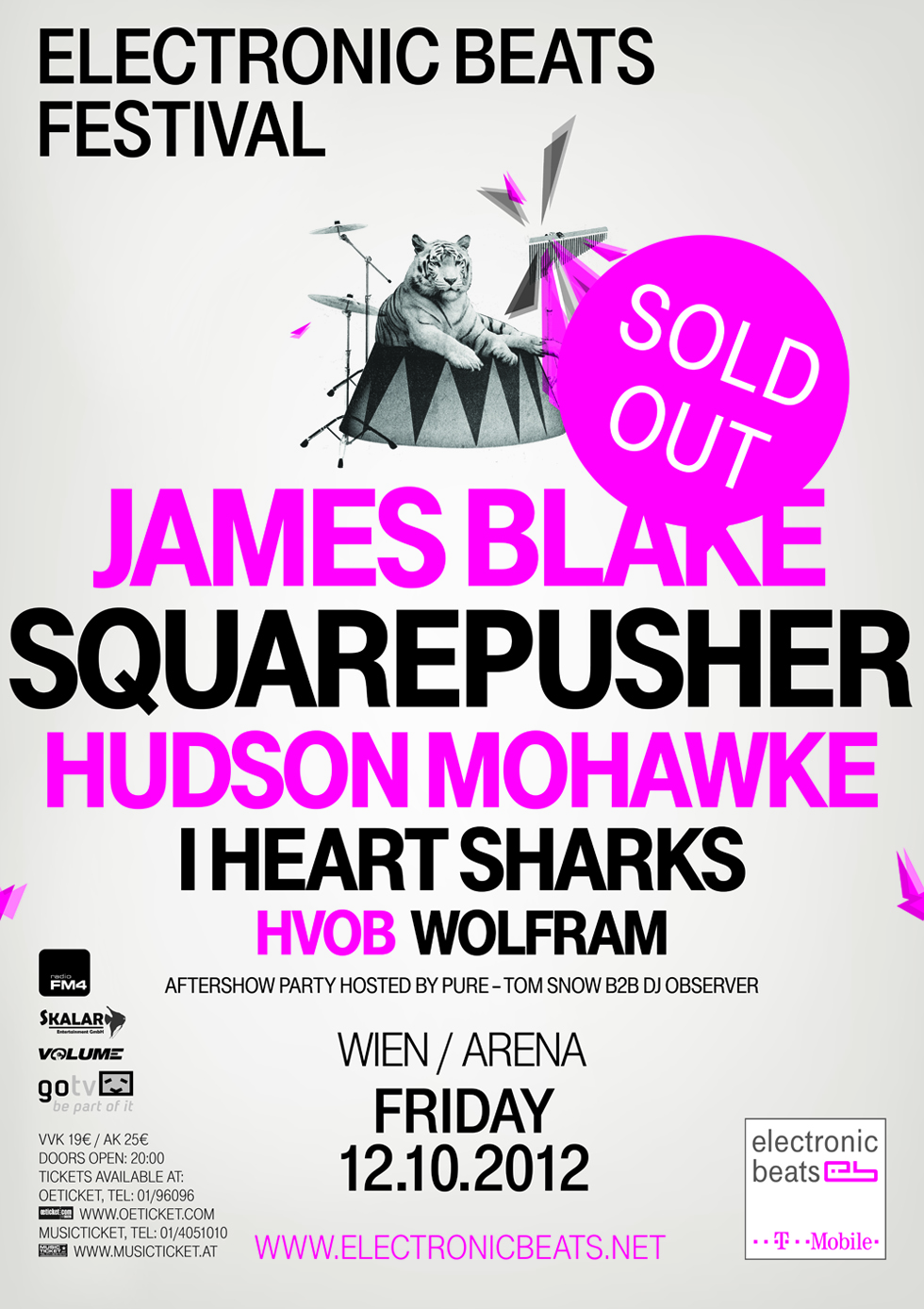 Photo: James Blake Live at Electronic Beats Festival Gdańsk 2012 | © Łukasz Jaszak
EB Listening: Stream theclosing's debut album in full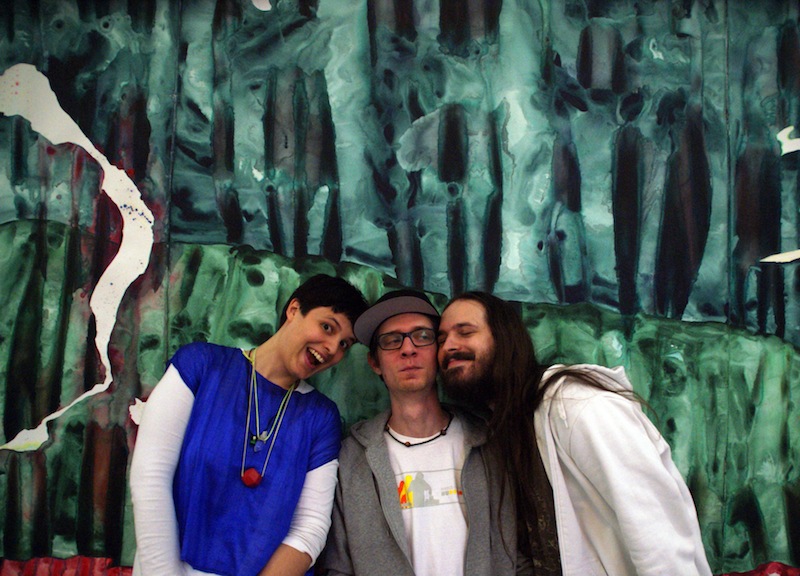 According to their website, theclosing is "a music and art group consisting of Daniela Auer, Alexander Hengl and Lukas Lehner, collaborating since 2004″. That's a long time without any sort of proper release, but for those of you who may have been following the collective, we have a gift for you. Tomorrow their self-titled debut album sees the light of day via the Portland-based independent label Circle Into Square, (home to artists such as Boy In StaticLoden) but we're giving you a glimpse of the future today— you can listen to the entire album of the Austrian trio for the first time below, exclusively here on Electronic Beats.