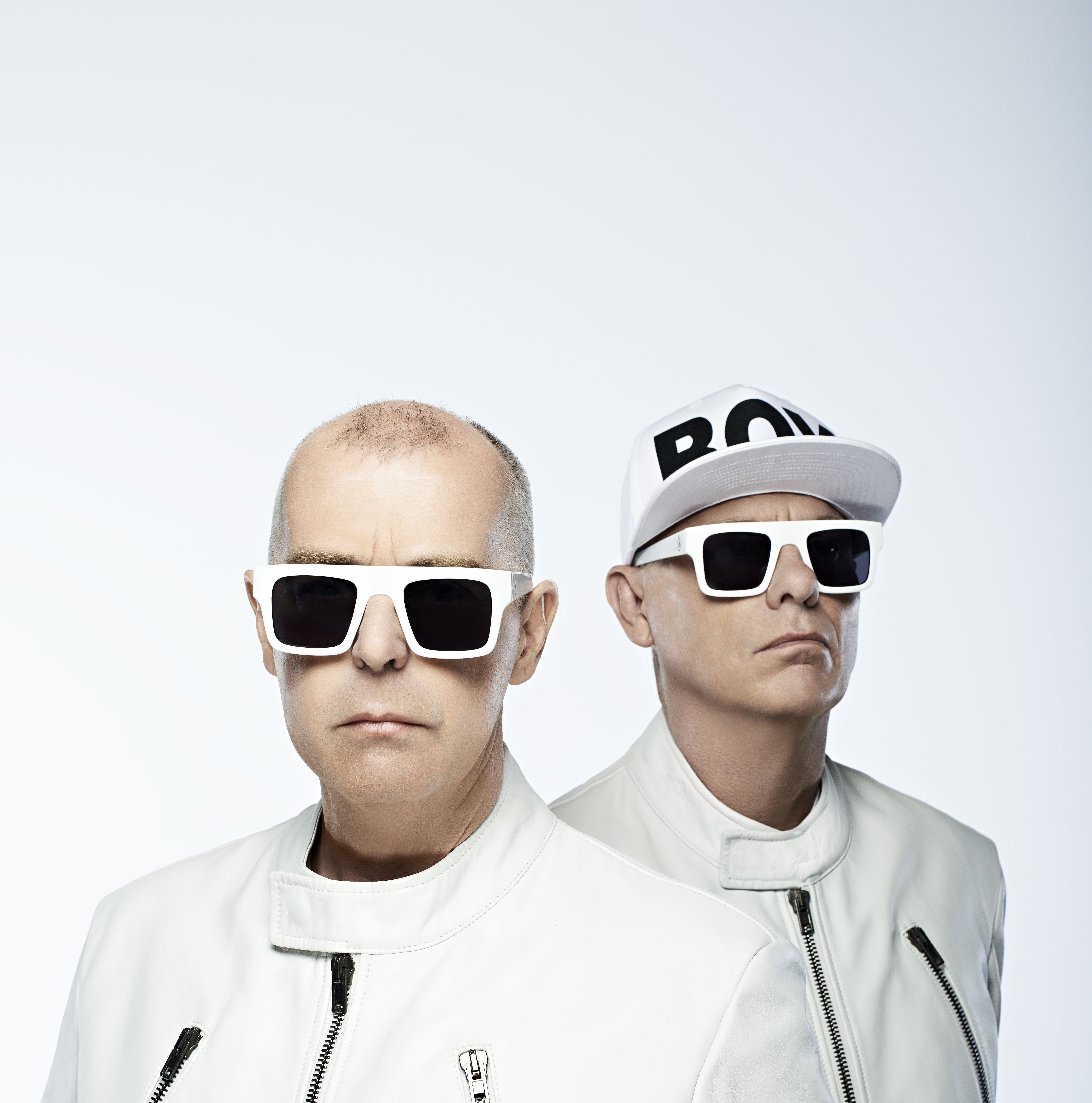 Pet Shop Boys
British duo Pet Shop Boys, comprising of singer Neil Tennant and keyboardist Chris Lowe, are their generation's most successful purveyors of provocative electronic pop music, and have amassed a seminal catalogue over three decades in the music industry. The 12 studio albums made since Pet Shop Boys' 1981 formation remain an iconic blueprint for hook-heavy pop music that is proudly challenging and political.
Tennant and Lowe's 1986 debut album Please is a classic of the synth-pop era, and contains some of the duo's most celebrated singles, most notably the deadpan romance of "West End Girls". While "West End Girls" is situated in the commercial landscape of '80s Britain, Please also contained a number of cuts more explicitly critical of the profit-driven culture that the Pet Shop Boys were surrounded by in London at the time. "Opportunities (Let's Make Lots Of Money)" was a satirical take on the ruthless economic excess promoted by the then Prime Minister Margaret Thatcher, an avenue that the duo continued to explore in their 1987 album Actually on tracks like "Rent".
It is this political edge which have earnt Pet Shop Boys, despite their mainstream success, an underground reputation. Burgeoning leftist writer Owen Hatherley, for example, has found in Pet Shop Boys' interrogation of ID card schemes on "Integral", from 2006's Fundamental, the compelling continuation of the group's early anti-Thatcher agenda. Tennant and Lowe are also icons in the gay community, with tracks like 1990's "Being Boring", which addressed the contemporary AIDS epidemic, tackling pertinent gay issues, alongside hits like "Can You Forgive Her?", and "It's A Sin".
From 1993's Very onwards, Pet Shop Boys have increasingly embraced an avant-garde visual aesthetic. On stage, the duo are often clad in futuristic, oversized outfits which evoke the CGI imaginings of videos like "Go West". The duo have also extensively collaborated with acclaimed visual artists, with experimental director Derek Jarman helping produce their 1989 tour, and photographer Wolfgang Tillmans directing the video for 2002's "Home And Dry". Pet Shop Boys' collaborative efforts have also extended to a series of remixes for major acts including Madonna, David Bowie, and Yoko Ono. The duo remain as artistically potent as ever, with 2013's club-focussed album Electric and lead single "Vocal" receiving the kind of adoration that suggests Pet Shop Boys' finest years may still be to come.