Notes From Techno Boulevard: Club To Club Festival Reviewed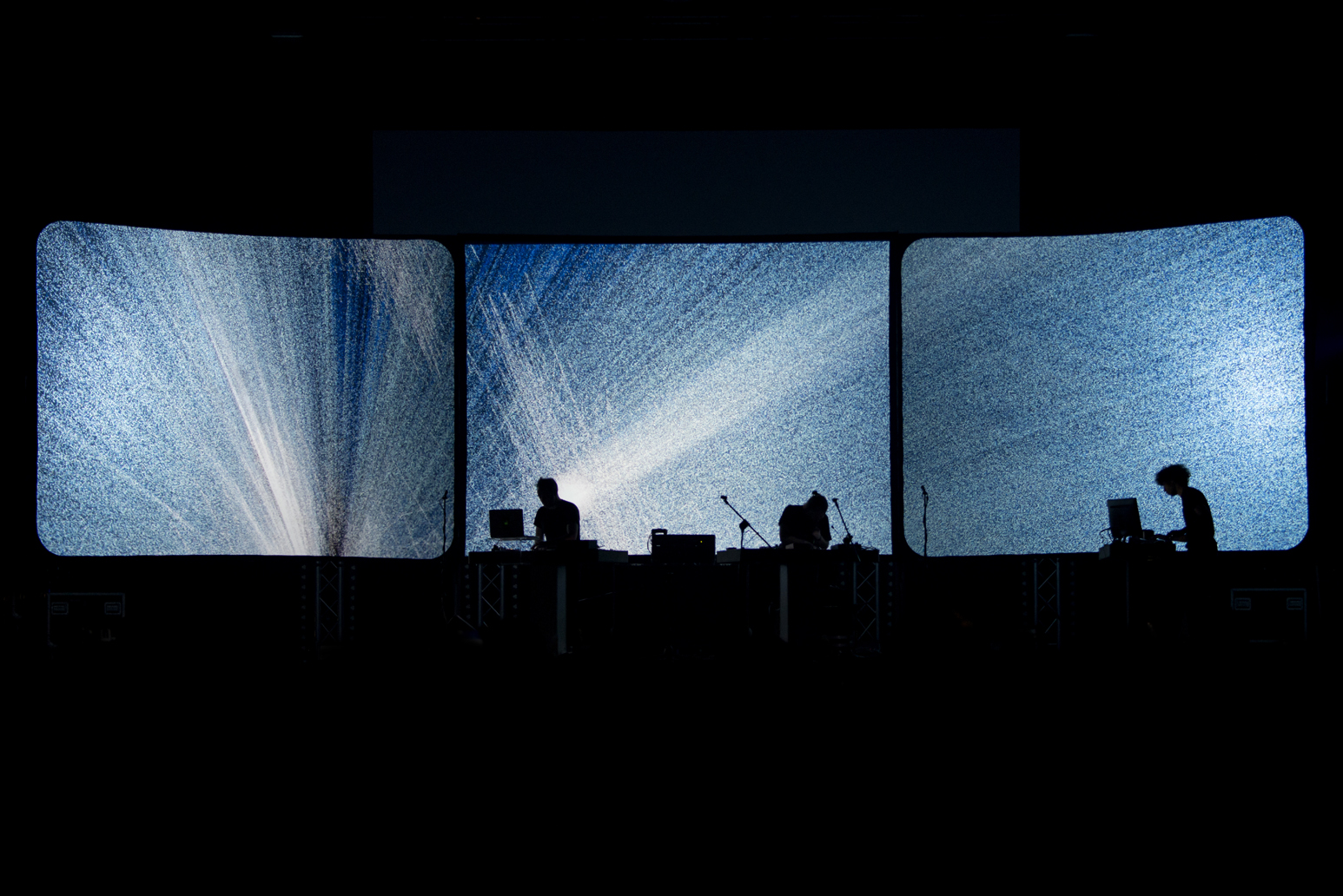 "A life without a story is a denarrated life," wrote acclaimed art curator and three–time EB conversation partner Hans Ulrich Obrist in his new book The Age of Earthquakes: A Guide to the Extreme Present. "For instance, your perceived life shrinks when it becomes over-efficient from multitasking and not enough down-gaps are left between specific experiences."
Somehow, the passage popped into my head as I entered the Conservatorio Giuseppe Verdi in Piazza Bodoni on November 4 to see Apparat open the 15th edition of Club to Club, Italy's biggest electronic festival. As in previous years, Electronic Beats hosted a series of panels at the AC Torino Hotel, which was C2C's central meeting place and headquarters. The building that houses the Conservatorio Giuseppe Verdi was established in 1928 and is one of Turin's most impressive concert halls. It turned out to be the perfect stage for Apparat's new live show, Soundtracks. The show was sold out to the last seat, and the endless queue was a visible testimony to the band's reputation in Italy. Soundtracks delivered an impressive run-through of Apparat's band's recent film and theater scores. Their live set-up included the participation of its longtime collaborators Transforma, a Berlin-based art group that focuses on experimental live video performances, and the seductive imagery they projected on the screen behind the musicians was worth the ticket price in and of itself.
Piazza Bodini is also a facet of "A Great Symphony for Torino," a project that united 15 different venues around the city to form one symphonic endeavor curated by Hyperdub boss Kode9  (AKA Steve Goodman). He commissioned separate pieces to students from IED in Milan and artists such as Dave Saved, Vaghe Stelle and Scratcha DVA and gave them one guiding rule: the sound they used had to be site-specific. In other words, Kode9 asked the participating artists to contribute music concrète.
Later that week, Kode9 discussed "A Great Symphony" at a panel held by Giorgio Valletta. "I wished we had had the means to record all the conversations people were having using their smartphones on the various locations," said Goodman. His own contribution to the symphony was performed at the outstandingly beautiful supermarket located in Turin's Piazza Madama Cristina market and featured processed original noises and distant voices recorded there. "There were issues of data privacy that forbid us to push concrète music to an entirely new level by wiretapping and eventually including snippets of private conversations," he explained. The other compositions, where were mostly helmed by emerging Italian New Wave artists, are listed here.
One of the reasons why I personally love Club to Club is that its well-balanced lineup allows visitors to breathe between concerts and to thus to have enough "down-gaps between specific experiences," as Obrist put it. In Turin, this means enjoying world-famous Piemont cuisine with home-made pasta, black truffles, porcini mushrooms and a wide range of Barolo wines. The city's affordable trattorias and restaurants were fully booked as festival-goers and attendees of the city's annual Artissima art fair spent every free minute enjoying great dining experiences—and using these gatherings to talk and discuss the concerts, panels and many gallery shows in the city that week.
On Thursday night, Eglo Records co-captain and recent EB interviewee Floating Points played a highly-anticipated show at the most beautiful baroque concert hall in Turin, the Teatro Carignano. He had piqued interest by announcing an exclusive performance with a new lineup that incorporated classically trained musicians on violins, cello, trombone and flute. But what disappointment that hyped-up event turned out to be! Perhaps it's cruel to say that Floating Points and his ensemble were the materialization of hubris—but it felt true. They were the prime example of how an esteemed improvisational electronic group should not attempt to decorate itself with generic elements of classical music.
So the best was still yet to come. Lingotto Fiere, a huge trade fair hall with enough space for thousands of spectators, provided the stage for an impressive line-up of acts, including Thom Yorke, Battles, Carter Tutti Void, Holly Herndon, EB magazine cover star Jamie XX, Four Tet and Italian experimental darling Lorenzo Senni. A second stage was set up for DJs in the somewhat distant Sala Gialla, and to get there one had to walk an endless corridor with a parquet floor connecting the two venues. Hundreds of festivalgoers strolled to and fro, talking to and recognizing each other, and before long, the corridor was nicknamed the Techno Boulevard. "Let's meet on the Techno Boulevard" became the phrase of the weekend.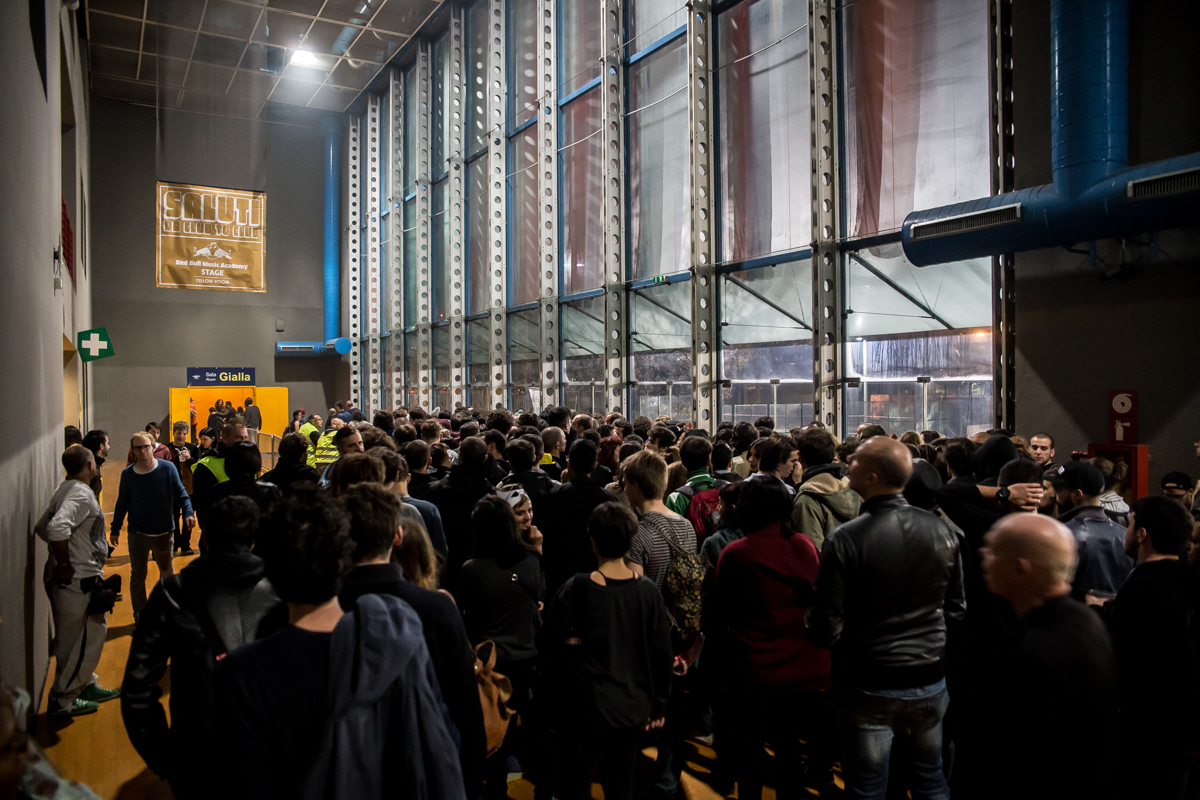 The most discussed set of the evening came from Thom Yorke, who played quite a haunting half programmed, half improvised concert with a trio. It was playful and intense; the music and the stunning video show that accompanied it were pure aesthetic expression. No politics, no questions, no reflection—just pure beauty set to a sonic backdrop of pumping techno pop. Yorke repeated the most generic Italian tourist phrases over and over in between songs as a bizarre joke: "Ciao ragazzi," "Buona sera a tutti," "Grazie mille!" He could have—or perhaps should have—extended his list of lost in translations shouting "Gelato tutti frutti" or "O sole mio." Or maybe not.
It was there that word spread about which performances were good and which weren't; Omar Souleyman was mind-blowing to some in its deadpan delivery and others were slightly disappointed by Four Tet's saccharine set. The traffic on the passageway increased again, thus creating a real space of encounters and conversations in flux. Sergio Ricciardone, the festival's busy director, later announced that next year, the long corridor would be officially named Techno Boulevard.
The absolute highlight of the festival came from Slices subject Nicolas Jaar on Saturday night. Minutes seemed to last forever as Jaar built up beatless musical tension and meandered through digital improvisations only to then overwhelm the audience with the deepest and most driving basslines imaginable. The audience went beserk, and so did I.
And then I left.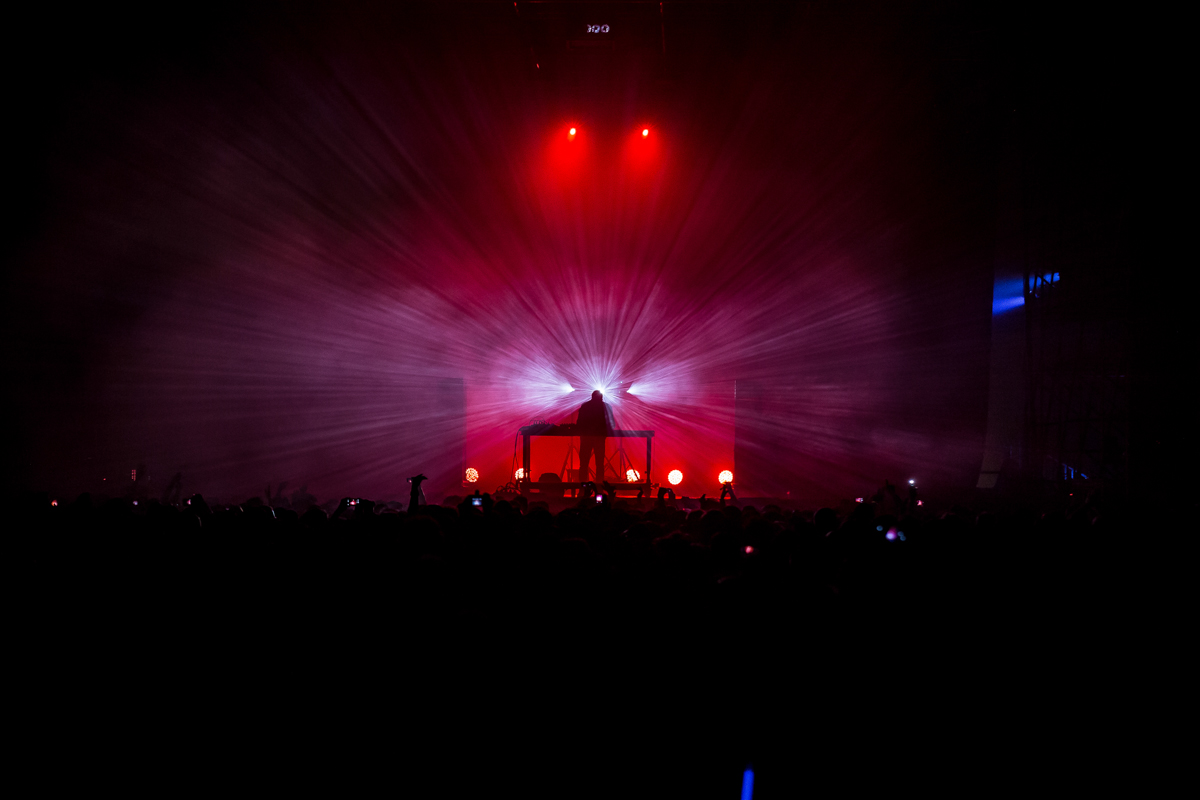 In the Lingotto November fog at 3:30 a.m. on Sunday morning, I left behind the distant sound of Jeff Mills kicking out the jams in front of a mesmerized crowd of 6,000 people who refused to leave early. I keep with me the enlightenment that it sometimes only takes a gathering place—in this case Techno Boulevard—to amalgamate everything and to allow the concert-goers to slow down for a moment. These pauses and spaces eventually lead to precious memories.
Cover photo of Thom Yorke by Andrea Macchia.
Budapest's UH Festival Takes You Off the Grid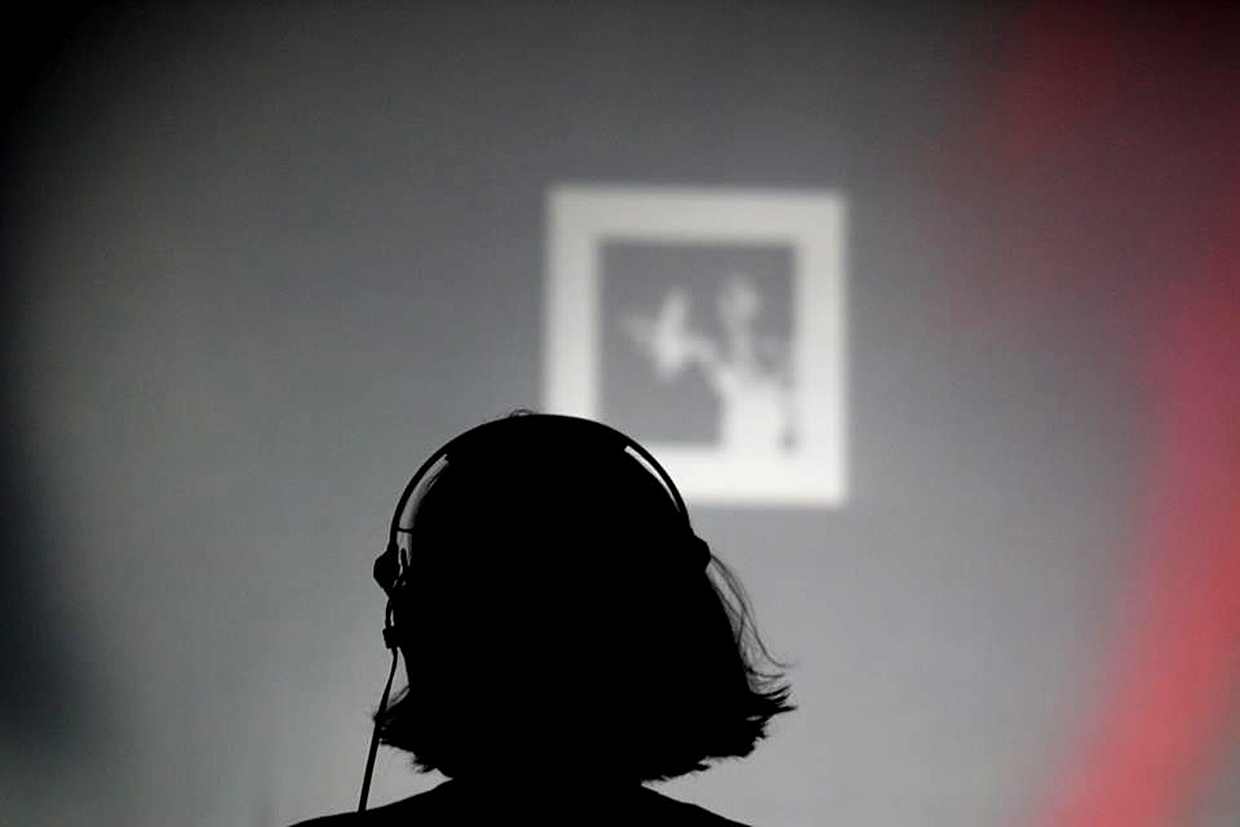 UH Fest is one of the only opportunities to see obscure underground electronic music in Budapest. There are a few gigs here and there throughout the year, and Ultrahang (UH) itself was inspired by now-defunct Hungarian festivals from the '90s and early 2000s like HungaroCarrot, the Nagy Fül Fesztivál and Szünetjel. But UH is the city's only institution that reliably caters to a specific culture that's hard to describe without deploying hackneyed adjectives like "avant-garde" and "experimental." UH and some of its fellow members in International Cities of Advanced Sound (ICAS), a network of likeminded festivals in Europe and the Americas, often use the word "adventurous" to characterize their range of musical interests, which trace a lineage from academic contemporary classical and/or electronic composition to odd club sounds. Compared to bigger ICAS projects like Unsound in Krakow and Berlin's CTM, UH is smaller, focuses solely on music and music-as-art rather than interdisciplinary arts, and it pays special attention to local talent and audiences rather than courting international renown.
The general layout of a day at UH involves one or two daytime events, typically a master class or lecture with a respected figure in the experimental underground, followed by a seated concert in the early evening and another show at night. Early in the week, the day and nighttime programming were quite similar, so on Tuesday a chat with cult icon and Dubplates & Mastering engineer Rashad Becker preceded a computer music concert at the gay club Capella. On Wednesday spectralist composer Iancu Dumitrescu hosted a master class at the Budapest Jazz Club before EB's former Eastern Haze columnist Lucia Udvardyova conducted a conversation with Morphine label boss Rabih Beaini at Gödör (G3), a space tucked into an indoor mall on the bustling street Királyi Utca that also hosted the later performances.
For me, that Wednesday night lineup was the most obscure, as I recognized exactly none of the names on the bill: Baráth Bálint and Nagy Ákos, Floris Vanhoof and Karen Casemans, (co-founder of the aforementioned Szünetjel festival) Zsolt Sőrés, Tim Hodgkinson, Christian Kobi and Goodiepal. Yet it was also the dark horse winner of the week, thanks in no small part to Goodiepal, an eccentric musician and former professor known for his inexplicable advertisements in The Wire and his charmingly insane lectures.
Although it might ruin my credibility to admit that I didn't know about Goodiepal prior to his appearance at UH, I need to concede it in order to describe how confused I was. I came in from a smoke break about five minutes after he started, so I missed his introduction and spent 15 minutes wondering if a random guy had been drafted to fill in for someone who had cancelled at the last minute. He literally just played tracks off YouTube—some modular synth noodles, his own one-channel MIDI compositions and some Drake instrumentals, all of which you can find in a playlist here and below—and filtered them on a modular synth rack. In between or during the songs he told goofy stories, made fun of the previous performers and complained about messy workstations in what amounted to stand-up comedy for synth nerds. "Imagine if I had brought visuals with me," he intoned into the microphone as he queued up another song on YouTube. "How lame that would be."
The club nights started on Thursday at Lärm, Budapest's only techno club as such. There are other spaces in town that host club nights, like Capella, which from what I can tell is more defined by the sexual culture it harbors than the music it books. Toldi screens movies as a cinema and occasionally the Lärm founders host parties in its lobby. Then there are the famous ruin pubs, which became popular over the last decade and attract hordes of superdrunk travelers who puke all over the streets every single night. But unlike other local venues, Lärm is first and foremost an electronic music nightclub. It's a two-room, 250-capacity space with black walls located behind and above a popular ruin bar, so a lot of attendees that night had wandered in from downstairs and weren't familiar with the performers, Rabih Beaini, We Will Fail and Helena Hauff. Their presence seemed to bother the locals I talked to, who throughout my visit lamented Budapest's weak club scene and touristy bar nightlife. But I didn't mind because I think the club would have been stuffier and emptier without the hoi polloi.
Most of them seemed pretty confused by We Will Fail, and they stood around awkwardly shifting weight from foot to foot during her downtempo set. But they could get down with Hauff, who did her thing: she played a gritty, punk-spirited selection of acid, techno, electro, EBM and industrial. Banging techno went over well with the stomping and fist-pumping crowd, but she lost a few bodies when she delved into segments of electro and industrial. As the dance floor cleared a bit towards 2 a.m., I noticed a guy crane his neck to look up at the booth, where Helena's not-quite-bob haircut was silhouetted against bright backlights as she jerked her neck in time to the beat. Then he turned to his friend and, in an American accent and earnestly contemplative tone, as if he was commenting on the surprisingly fleshlike flavor of a soy burger, said, "Dude, the DJ is a girl! I'm so impressed."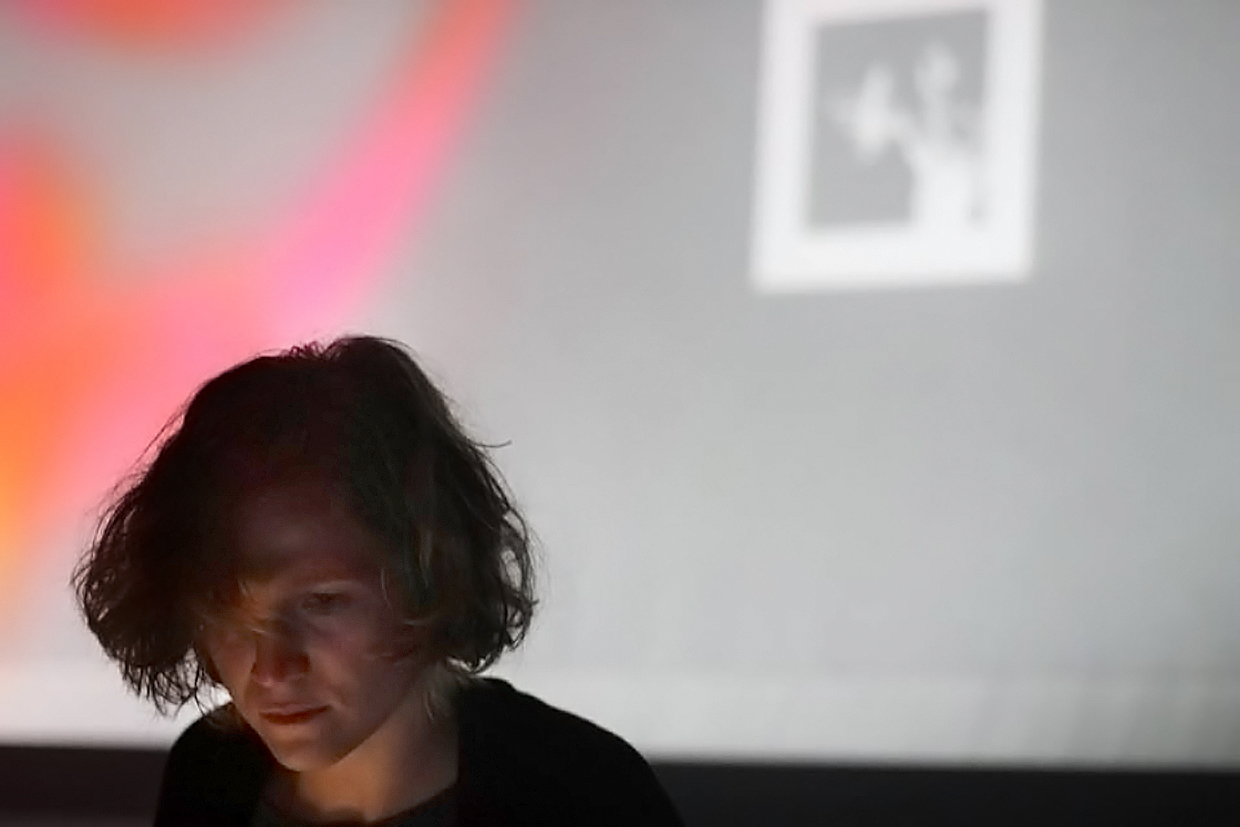 IMO the best DJs at UH were women. Borusiade, a Romanian based in Berlin who helmed an incredible mix for us, followed fellow SHAPE program member DJ Nigga Fox at the main UH club night on Saturday. Every track Borusiade played was sick, from some wavier vibes in the beginning to one of Randomer's LIES records and beyond. Unfortunately, by the time she started at 5 a.m., few people were there to see it, and there are several reasons for that. Firstly, a lot of people were tuckered out from the show at Trafó directly before the club night, which Dean Blunt headlined. I don't speak for the whole EB staff when I say that I think he was the least interesting artist on the 2015 lineup, and clearly I'm in the minority here because about 400 people showed up to see him, while most UH events attracted between 50 and 100 bodies (notwithstanding body count boosts at Lärm from the ruin pub downstairs). Second, because G3 is hidden in a mall instead of installed above a well-known hangout, no one wandered in looking for a party they way they would at Lärm. Finally, UH had to compete with Lärm's concurrent party starring trendy Sex Tags label boss DJ Fett Burger.
So although the touristiness of the local scene can grate on the club/experimental music heads, it doesn't seem like there are enough experimental music heads in Hungary to really pack a club, even when the music is as spectacular as it was at UH. But there does seem to be a wealth of talent in Budapest making interesting music for clubs and beyond, especially for a city with little infrastructure to support it outside of this eight-day festival. Still, UH did its best to support them: the founders of the lo-fi house-oriented label Farbwechsel, which is so far Hungary's most successful international clubbing export, headlined Friday night at Toldi as SILF (AKA S. Olbricht and Alpár). Events throughout the week showcased out-there musicians like Nagy Gergő, Omymax and Zsolt Sőrés, and on Sunday the festival closed with an exhibition devoted entirely to local musicians who had yet to play on a public stage.
While other ICAS festivals court international audiences and year-round attention, UH has focused on its hometown, country and region. As a result, its programming is more obscure and it's not a destination for people who work in the industry to meet up, network or party, although its lineup is similar to and in some senses stronger than other likeminded events. Save for perhaps some Slovakian and Hungarian free-improv-noise-jazz heads, no one experiences FOMO when they can't make it to UH. And that's because they don't know what they're missing.
Buy tickets to Electronic Beats' forthcoming festival in Budapest here. Cover photo of Helena Hauff at UH Fest by Csatári Gergely.