Covering Tracks: Deep Space Special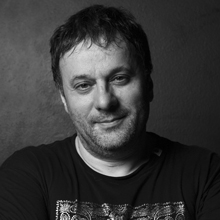 Photo by Jos Kottman.
Following the first edition of Clubland, in which François K talked about the ethos of his influential N.Y.C. night Deep Space, the veteran DJ chooses four different records which channel the Deep Space spirit.
Objekt – "Agnes Demise" [Objekt]
I've been championing this heavily for at least half a year. I don't know what style it's supposed to be. I'm not sure if it's electro—as in post-Detroit electro—or if it has dubstep affiliations or not. It's just one of those songs I can fit into everything. It has a very strong, driving, electronic thing going on, which, as I say, reminds me of an offshoot of stuff like Drexciya but he has his own style, too. We've had TJ [Hertz] play a few times at Deep Space already, and every time he's been absolutely terrific. The highlight of the record for me is that there's a middle section where the beat completely drops and these electronic sounds sort of go into overdrive and distortion mode. It becomes the same thing that you sometimes see rock bands do with electric guitar, when the wall of distortion is so heavy it just drives people crazy. I think that makes the record absolutely stunning. It's one that I have kept playing at Deep Space very regularly.
Jon Hopkins – "Open Eye Signal" [Domino]
DJ Cosmo/Colleen Murphy came to Deep Space to play with me in February and she brought a few records with her which I thought were absolutely stunning. She had this one that I was completely unaware of by Jon Hopkins, "Open Eye Signal". This is one of those very dark, brooding records with distorted melody and bass. I don't know what to compare it to, but it completely took me by storm. Let's be honest, most DJs are turned onto music by other DJs. Of course, you do all the listening you can and you try to find all the stuff on your own, but at the end of the day, sometimes it's really about going to see someone else play and they do something that you were never going to consider. The thing is, whether it's at the record store or whether it's listening online, music never sounds quite the same as how it's going to sound at the club or a big party.
Special Request – Soul Music [Houndstooth]
I'm crazy about this album—I can't stop playing songs from it. There's so many great things on that album. What I really, really liked about it was that Paul Woolford managed to capture all the excitement and the mood of the junglist music from the mid-nineties but he completely updated it to a different context and different tempos. And it's not just a nostalgia trip, Woolford managed to do something that's very special and stands repeated listening. He managed to stray away from the original drum'n'bass tempos and actually present a lot of stuff that's more dubstep tempo and some of which is almost house or tech-y tempos. I think that's not just an accomplishment, but something that's really special.
FK: My friend Matt Edwards aka Radio Slave gave me an advance copy of this. It's a project he did with his friend Thomas Gandey, an album called Love Mistakes. The song that I'm in love with is "Warsaw". It has a vibe that's maybe similar to some tech house but more organic, more lush, with real instruments rather than just some pre-programmed crappy loops. When I hear it on the soundsystem at Cielo it's gorgeous. It doesn't fit into a mold of pre-packaged and endless corridor music, where you feel like you're in a tunnel, and all you see is the side of the tunnel forever and it's the same, the same, the same. Sadly, as I was telling you before, that's the way I feel about a lot of music nowadays because people are adverse to taking risks. And because electronic music has been going on for so long, they've now developed it to such a formula that no one really needs to think about it. You can provide people with music that they can endlessly dance to, and it doesn't matter whether the music is saying anything or not because the production, the presentation, the window-dressing is so strong. I remember last year when I was in Ibiza and many other places during the summer, I was going around listening to all these DJs playing music that was so incredibly made, powerful and absolutely lethal as far as slaying the dancefloor and immersing people in that sound. But for most of the crowd, that music went in one ear and thirty seconds later I'd be damned if anyone could remember any of it. Music has changed from being about the melody, the song, a story to being about delivering the maximum amount of efficiency. This is what club music has become, in many respects. However, "Warsaw" or some of the other songs on the album like "Love Mistakes", they don't conform to that. ~
For more editions of Covering Tracks, head here. 
Clubland: François K on his clubnight Deep Space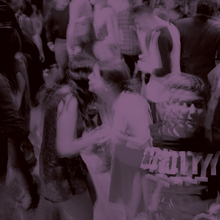 François Kevorkian may have been born in France, but he's inextricably linked with the sounds of New York disco and house. Coming up with the likes of Larry Levan and David Mancuso at such dance music institutions as the Paradise Garage and Studio 54, his nearly forty years in the city that never sleeps saw his star rise quickly as a producer and remixer, working with artists as diverse as Loleatta Holloway, Kraftwerk and Depeche Mode, while also becoming a revered DJ at his Body & Soul party, held together with veteran selectors Joaquin "Joe" Claussell and Danny Krivit. Having celebrated his sixtieth birthday this year, Kevorkian could easily rest on his laurels. Instead he has taken his now eleven-year-old dub-inflected clubnight Deep Space at Cielo in Manhattan to new heights. Here, for the uninitiated, François K takes you to Deep Space in his own words.
This is the extended version of the text that appeared in the Summer issue of Electronic Beats Magazine.  To read a Covering Tracks: Deep Space Special, go here.
Throughout my career, especially when I started going in the studio somewhere around 1978, I found myself very attracted to a lot of production techniques that clearly came from people using a lot of effects processing and delays and things. Whether it was more like traditional dub records from Jamaica or experimental records that came from krautrock in Germany, or whether it was some of the avant-garde free jazz that incorporated elements of tape music, like the Teo Macero productions of Miles Davis. All of these things, they had a confluence: astute producers were making heavy use of electronic music production techniques to enhance the live playing, whether it would be jazz, reggae, rock or whatever else. It was immediately clear in my work in the studio, and I became quickly known for being one of the people within the "dance music'"or "disco" world who could deliver the trippy elements and exaggerated processing.
Others were great at extended versions of songs or transforming them into something that had more muscle for the dancefloor. For me, it was that dub element—be it more electronic, like my work with Yazoo, Kraftwerk or Jean-Michel Jarre, or on a more traditional reggae tip, like with Black Uhuru, Jimmy Cliff, or Bunny Wailer. I could work within a pop context, too, like when I did dub versions for Mick Jagger, Diana Ross and Foreigner. But for the people who were hiring me to do these remixes, this idea of the dub was always the thing on the side, rather than the main A-side version they were normally after. Obviously I was getting hired to do a specific thing for people, even though in some instances I just turned out a dub version and said, "There's no vocal, that's my mix." I did that for several big acts who accepted it and put it out, like The Fatback Band and Midnight Oil—I ended up producing them after that.
Then, in the early 2000s, I was approached by the owner of Cielo, Nicolas Matar, and he offered me a night. We were close friends, and being a DJ himself, he dug what I was doing. It was pretty much with the understanding that it was going to be something related to house music. I think they were really surprised when I came back and said, "First of all, I don't want to do a big night, like the weekends. I want to do something as obscure and out of the way as possible. Monday sounds great." Because when you do that, you're guaranteed that the big weekend crowd and fist-pumping advocates are going to be at home getting ready for their job the next day during the week.
In the context of what the club looks like and how incredible everything is there—the soundsystem, the intimate setting that allows for a lot of seating around the dancefloor area for people not to feel awkward if they don't dance—I figured I wanted to focus on trying to do something that was going to be totally unique and in some respect related to dub. Even though dub had been a very integral part of my career and what I was doing since the beginning, it was never an acknowledged thing. It was just like a bonus. But I felt it was the time for things to change. Instead of just starting another night where I would just be playing authentic Jamaican reggae from 1975 by Lee "Scratch" Perry, King Tubby, and Niney the Observer, it was more going to be about trying to showcase and connect the dots for people to incorporate that dub aesthetic into all sorts of different backgrounds. Or in conjunction with that, to take songs that would otherwise be very ordinary and to actually do whatever processing and treatment to them, sort of an abbreviated version of what I'm doing in the studio, but live and in front of people. Which is why it says, "François K live on the mixing board." It's not that I'm playing multi-tracks and doing remixes, but with technology today there are a great deal of things that are available in order to do things that are pretty close to that. And after having done a few thousand remixes and spent a few decades of my life in the studio, I have a basic understanding of what it takes to do it. There's a real separation between the idea of DJing—i.e. playing records—and being in the studio where you're fully making sounds from scratch. What I'm striving to do is show that those boundaries don't exist; that you really should be able to do a little bit of all that while you're in front of people.
Deep Space represented an opportunity to bring this to the forefront. We courted dub poets, DJs, or other artists who we felt were compatible with that aesthetic and somehow they'd accept and do, say, "special" sets around this point of view. In that sense, another turning point, even though we were already established, was somewhere around 2006 when we started hearing all of these rumblings from London and all these strange new types of music that no one had ever heard before, like Digital Mystikz and dubstep. It made sense to me right away, but the crowd took a little time to catch on. When I started championing that music it sent a lot of people into a tailspin—they thought that Deep Space had sold out because now we were playing this so-called crap dubstep. They weren't used to it, they just wanted the smoothness of what they already knew. Until we actually proved that there were a great deal of people who wanted to hear this music I needed to get people's ears used to that new sound. We became, in New York, a very significant supporter of many artists visiting from the UK or other parts that were very much into that dubstep sound. Because no one else wanted to book them, it was pretty easy for us to get almost anyone we wanted. People were just delighted that there was anyone in New York interested in giving them a chance to play. Most clubs just want to have house and techno. Ultimately, I'm trying to approach sets at Deep Space with a totally open mind. It's really a matter of consciously aiming to create a certain amount of contrast because I think it's really necessary in music, especially as everyone else is striving for uniformity and sameness. I think that my mission, my role, is exposing that, even if it means taking risks.
The evolution of what's been happening at Deep Space has actually caused me to reconsider a lot of what I was doing previously as a DJ, music creator, and generally. It has made me realize how much I value improvisation, the instant of creation, that moment where you're standing in front of a crowd and there's thirty seconds left to play on the record. You haven't yet decided what you're going to play next, and you have to look through all of your records and find something and put it on, mix it in, and make it all sound effortless and entertaining. It's an unbelievable amount of pressure. When that happens somehow you shed all the unnecessary baggage and what comes out is the one thing that you know you should be playing because, really, if you're a DJ, you know what that is. Sometimes things that came from that voice were very crazy, completely strange, and totally odd. But if somehow I was going to be truthful about trying to be an artist, I needed to defer to that voice and not stay focused on logic. Showing that inner part of the creative process is what it is to be a DJ, for me. It's still a work in progress. When you do stuff like this, you go in front of an audience and you don't know what you're going to do but that's what's honest about it. When I step in front of the crowd there, I am actually striving to give them my soul—not some pre-programmed, pre-packaged, pre-digested slice of predictable fodder that might make them feel good at that very moment, but they'll have forgetten about ten minutes later. I'm going to give them something that might shock them, that might profoundly offend them, or make them feel uncomfortable, or totally thrilled, blissful, and in heaven. Deep Space definitely has been the vehicle that has allowed me to do this. ~
This text first appeared in Electronic Beats Magazine N° 38 (2, 2014). You can purchase the new issue, and back issues, in the EB Shop.
Editor's Choice: April 27, 2013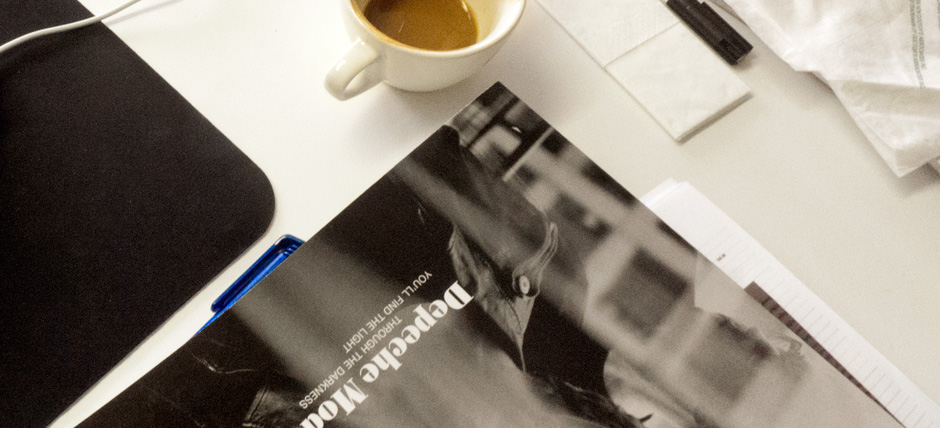 Rather than operate as a music news source, Electronic Beats operates more as a music information source. We want to share with you; we want you to know what we're hearing, what's reverberating through our cochleas and sending broader vibrations throughout our bodies, and by extension our audio-addled souls. Welcome to Editor's Choice.
Michael Aniser (Contributing Editor)
Moon Wheel – "بابل,"
After releasing his first proper album on Not Not Fun earlier this month, Berlin based Moon Wheel just uploaded this suprisingly different track to Soundcloud. This is a deconstructed 4/4 banger, complicated techno, non-IDM…
Opal Tapes – "Batch 6"
The latest Opal Tapes Batch reads like an industrial techno all-star team. Shapednoise, S Olbricht, Rejections! Get it!
/
Louise Brailey (Deputy Online Editor)
Stay Positive – "You Hate Me" feat. Cooly G
Stay Positive formerly known as Stay + formerly known as Christian AIDS hook up with the first lady of funky for this undiluted slab of high tensile Ibiza-optimised mongrelism. It's all fun until someone gets sunburnt boobs and the drinking games start.
Lana Del Rey – "Young and Beautiful" (DH Orchestral Version)

"Will you still love me when I'm no longer young and beautiful?" Oh hush now, lil' Miss Needy. Don't ever change, Lana.
/
Moritz Gayard (Online Duty Editor)
Excepter – "All the People"
It's definitely been too long since news of the almighty no-punk outfit Excepter reached my inbox. Thank God Religion Records is just about to release a roster compilation entitled Psychic Selections Volume. 1, containing this instant classic.
Y◊ung Diam◊nd – "YBMB v.1"
Young Diamond is back with some dangerous dance beats aka nu rave dance shit. Enjoy the bass.
/
Daniel Jones (Contributing Editor)
Jonny Teardrop – "O Mirror"
I got a lot of love for my boy Jonny. The Parisian punk's music generally ranges from blown-out distortion to witchy bass—which makes gentle moments like "O Mirror" so captivating.
CRNKN X ƱZ – "Booty to the Ground" (Lazerdisk Party Sex Remix)
New Jack Trap?? God yes.
/
Michael Lutz (Magazine Duty Editor)
Quasimoto – "Planned Attack"
A cut right off of the new Quasimoto LP Yessir Whatever which Stones Throw announced earlier this week. Check out a conversation between Madlib and Thomas Fehlmann, featured in Electronic Beats Magazine Winter 2012/ 2013.
Audioccult Vol. 51: In the Rave Cave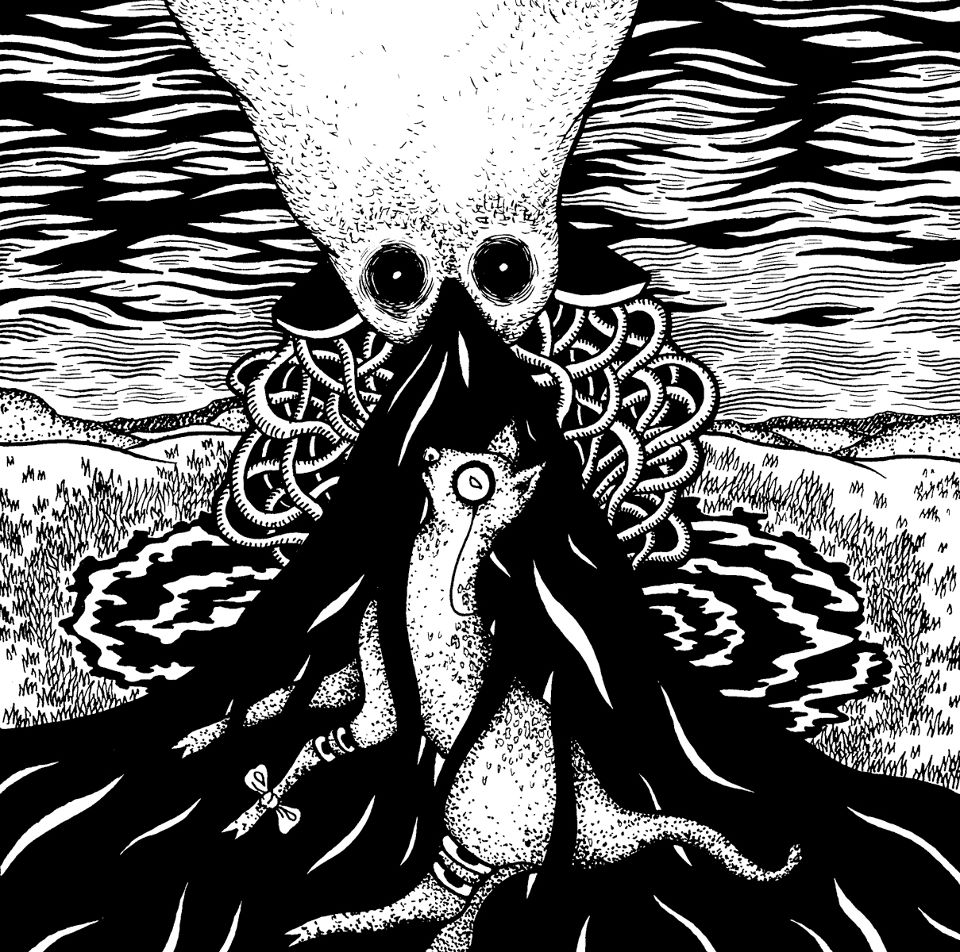 Light a candle. Draw the required sigils. Now, raise your arms above your head and slowly, gently, exhale your soul. You won't need it here. This is Audioccult, and it's time to get low. Illustration: SHALTMIRA
"God damn the sun," shrieks Gira into my ears, but he never had to suffer eternal Berlin winter. The heat and light bakes my soul scabby, and I cover my mouth to deflect a taco burp. Six brahs on the train are screaming, "DAFT PUNK," in each other's faces… what year is this? Guess what, it's the year of Daft Punk and I've already booked a stay in the Rave Cave. Blinking shades and a ripped tee that says "TOUGH CUSTOMER" on the front and the back is a receipt for a motorcycle (allegory for hating authority). 28 pounds of outdoor lighting strapped to my torso and I wish I was dead.
"This place is cra-I SAID THIS PLACE IS CRAZY," is abruptly ejaculated into my face as I pass through the huge iron pillars. I don't know the name of the shooter, so I give the twerp a look. His blinking sunglasses (2009 model, old starch bullshit) shifts into liquid metal form when mine flash the strobes and he backs off. 16 new texts arrive simultaneously as I hit the dance floor, the DJ looking blankly into the distance. His booth is flanked on either side by 60-foot crows shrieking like air horns, nearly drowning out the insistent loop of totally sweet Daft Punk classics. Haha, wow. Amazing. I remember this song. This one's a classic. So cool. Listen to that guy play his synthesizer; good shit. Fire off a flurry of CAN U BLIEVE I GET PAID 2 WRITE THIS to 16 whoevers, toss that glasstic bullshit to the sky and disappear amongst the swaying, sweaty placeholders.
///#FLESHWORLD#/// booms the bass; which one is this? Oh yeah, that's my fave DP track for sure. I better pump my fist extra hard in the air; that way people who are looking at me will see that I enjoy it. I better yell too; that way even if they aren't looking at me they'll hear and be pleased with my enthusiasm. Crank up the torso spotlight to maximum, this is can't-miss dancing!!! The strobes are flashing, the crows are screaming. You think you've tasted Becks before? You haven't tasted Becks like this. I wipe the blood from my ears and nod to the bedazzled, bedenimed sewer-woman next to me. This is it. This is the life. At last, I can dance.
EB Listening: Shivastep – <i>Ode To Tha Grind</i>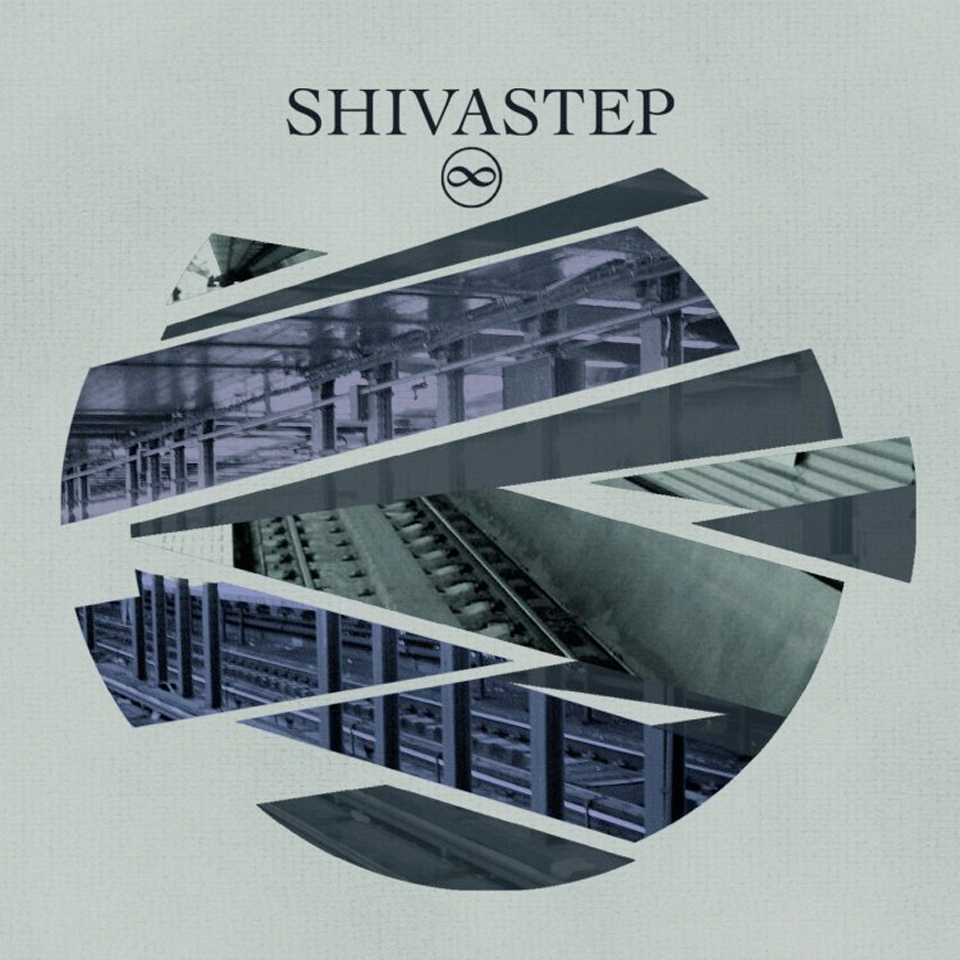 Raised in Chicago and now based in Los Angeles, Shivastep has his next EP primed and ready to share. All right, so it's officially out tomorrow, but you can listen to and download the EP right here a whole day early. Ode to the Grind taps directly into the overlap between his hometown's 808 fetishization, grime's crouching, bit-crunched aggression and—most obviously—Southern hip hop. These are brazen tracks primed for the dancefloor, all deployed with Shivastep's pop-informed, instantly gratifying methodology.