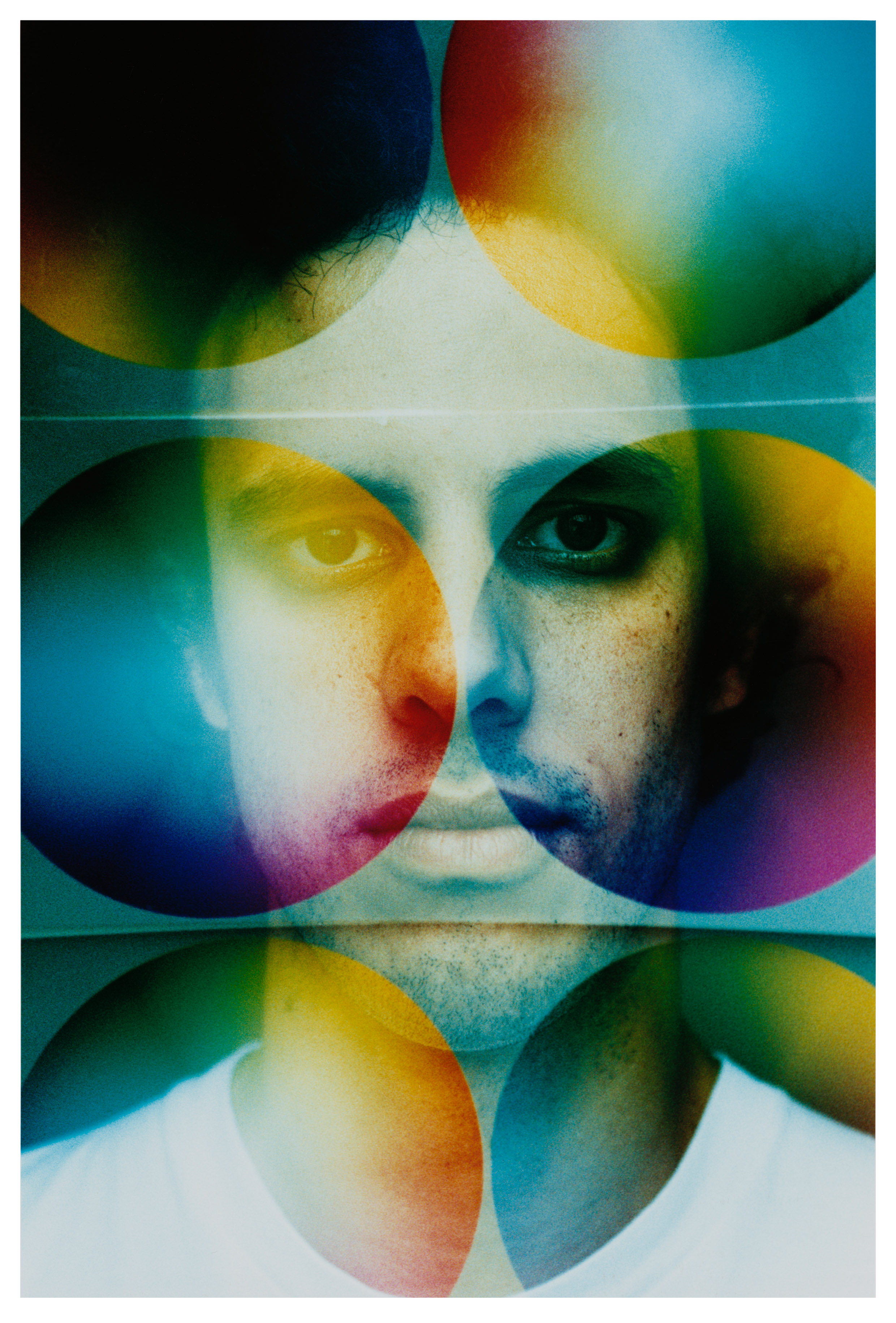 Four Tet
British musician Kieran Hebden, AKA Four Tet, is one of the most versatile, adventurous and acclaimed producers and DJs of his generation. Hebden's shapeshifting productions blend influences from jazz, folk, and modern composition in electronic music increasingly geared towards the dancefloor.
The producer first releases date back to the late '90s as part of post-rock outfit Fridge, but Hebden soon struck out solo, producing a run of Four Tet albums in the early 2000s for Domino Records which concentrated upon lush, textured electronic music with influences from jazz and folk music. The period from second album Pause to fourth album Everything Ecstatic, released in 2001 and 2005 respectively, was termed "folktronica" by many, with the combination of delicate harp lines and precise beats on "My Angel Rocks Back And Forth", from 2003's Rounds, a prime example of the genre. Though rhythmic drive had always been a presence in Hebden's work, the producer's fifth album There Is Love In You in 2010 marked the beginning of a new period where the producer would hone the more eccentric elements of his productions into muscular forms suitable for club use. Album cuts "Plastic People" and "Love Cry" were elegant and radically stripped-down club tunes inspired by the likes of James Holden's Border Community imprint.
Since 2009, Hebden's Text Records imprint has played an increasingly integral role in his output, releasing the majority of his work, including 2012 and 2013's albums Pink and Beautiful Rewind. Besides releasing seminal Four Tet cuts like "Pyramid", Text has become a playground for one-off collaborations and limited releases from Hebden's peers. Four Tet's collaboration "Ego/Mirror" with Radiohead frontman Thom Yorke and reclusive dubstep producer was released on the label in 2011, as was an excellent split release with Dan Snaith, AKA Daphni, entitled "Pinnacles/Yeye".
Remixing and DJing continues to be a key part of Hebden's practice, with the producer adding to a remix list which already includes electronic legend Aphex Twin and minimalist legend Steve Reich in 2013 with his own take on pop icon Justin Timberlake's "Suit and Tie". The restless, unpredictable energy which led the producer to collaborate with jazz legend Steve Reid in 2007 shows no sign of stopping, with Hebden branching out into a production role on Syrian superstar Omar Souleyman's Wenu Wenu in 2013, and commissioning young producers like Happa to remix his work for Text.