Tech
You'll Never Guess What Kind Of Music This Shotgun Makes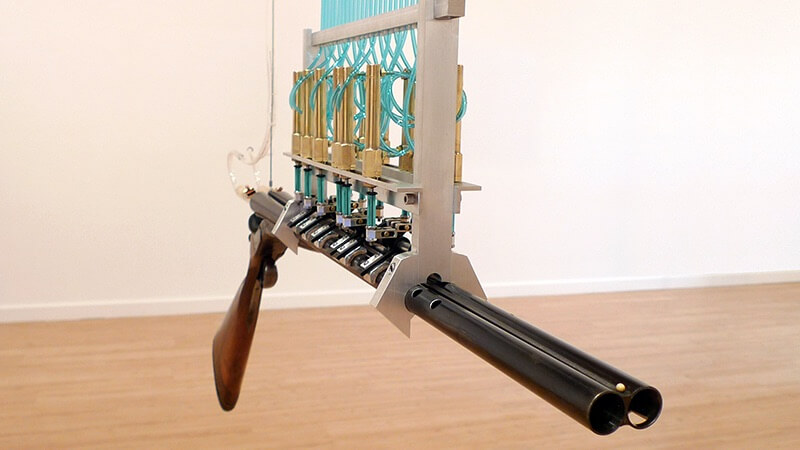 This is one cool trick the NRA doesn't want you to know.
Generally speaking, shotguns and rifles are not thought of as the most musical of instruments. When used for their intended purpose, they make a loud and obnoxious boom. And while that might be satisfying to American gun nuts and FPS freaks, the rest of us will get more of a kick out of this mechanical modification that transforms a double-barreled shotgun into a rather strange sounding mechanical flute.
It's controlled by an onboard computer that programs melodies based on the rise and fall of annual U.S. firearms sales. It makes happy music when gun sales fall and sad music when they rise.
Learn more about the specifics here. Watch a video of it in action below.
Read more: Did this J-Pop group just hack your phone? Click here to find out