News
A 120-Hour Nonstop Festival Is Coming To Cluj, Romania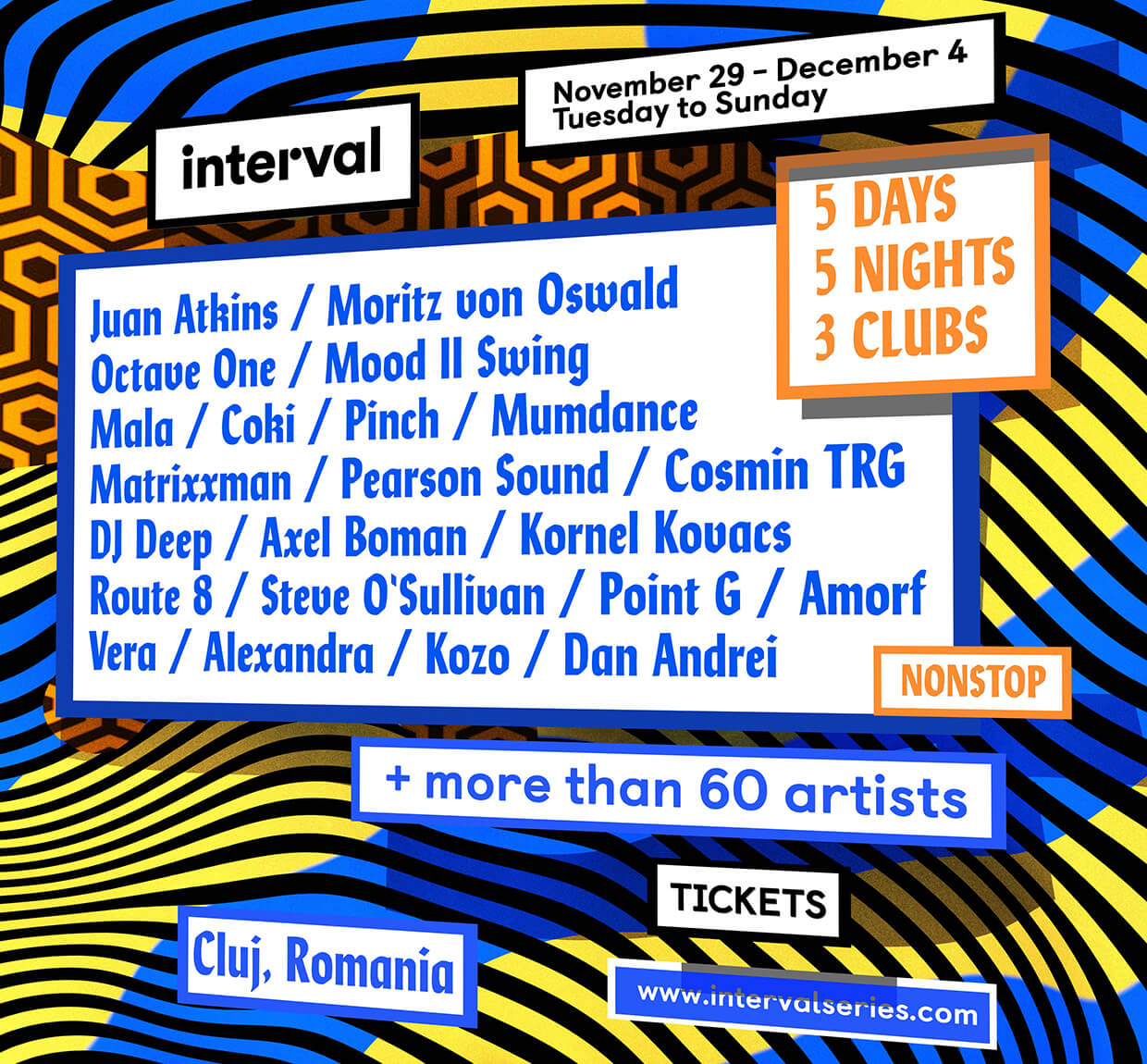 Interval 100 will launch in Cluj-Napoca this year between November 29 and December 4.
Interval, the Romanian promotion group behind a recent weekend party in a castle (Interval Natural), has announced details for the 2016 edition of its marathon festival, Interval 100. Last year, it took place in Bucharest just weeks after a fire in a local concert venue killed over 60 people and resulted in last-minute club closures and legal modifications, which you can read about in our in-depth feature on the aftermath.
But the Interval crew has carried on with its mission of bringing international artists to Romania's often insular music scene by booking 70 different acts to perform across three local clubs. The first wave of artists includes Detroit pioneer Juan Atkins, dubstep icons Digital Mystikz (aka Mala and Coki) and techno up-and-comer Matrixxman; you can see the full list below and expect more announcements in the coming weeks.
The Interval 100 parties will happen simultaneously in three different venues around Cluj: the trendy Gazette nightclub, which is located in a former arms storage facility; a new concert space called /Form Space; and a pop-up club located in the Cluj Arena stadium. You can buy early bird tickets here. Check below for the Interval 100 2016 lineup so far.
Lineup:
Juan Atkins
Moritz von Oswald
Octave One
Mood II Swing
Mala
Coki
Pinch
Mumdance
Matrixxman
Pearson Sound
Cosmin TRG
DJ Deep
Axel Boman
Kornel Kovacs
Route 8
Steve O'Sullivan
Point G
Amorf
Vera
Alexandra
Kozo
Dan Andrei
Read More: Our glowing review of Interval's festival in a castle