Music
25 Electro Essentials That Every True Head Should Know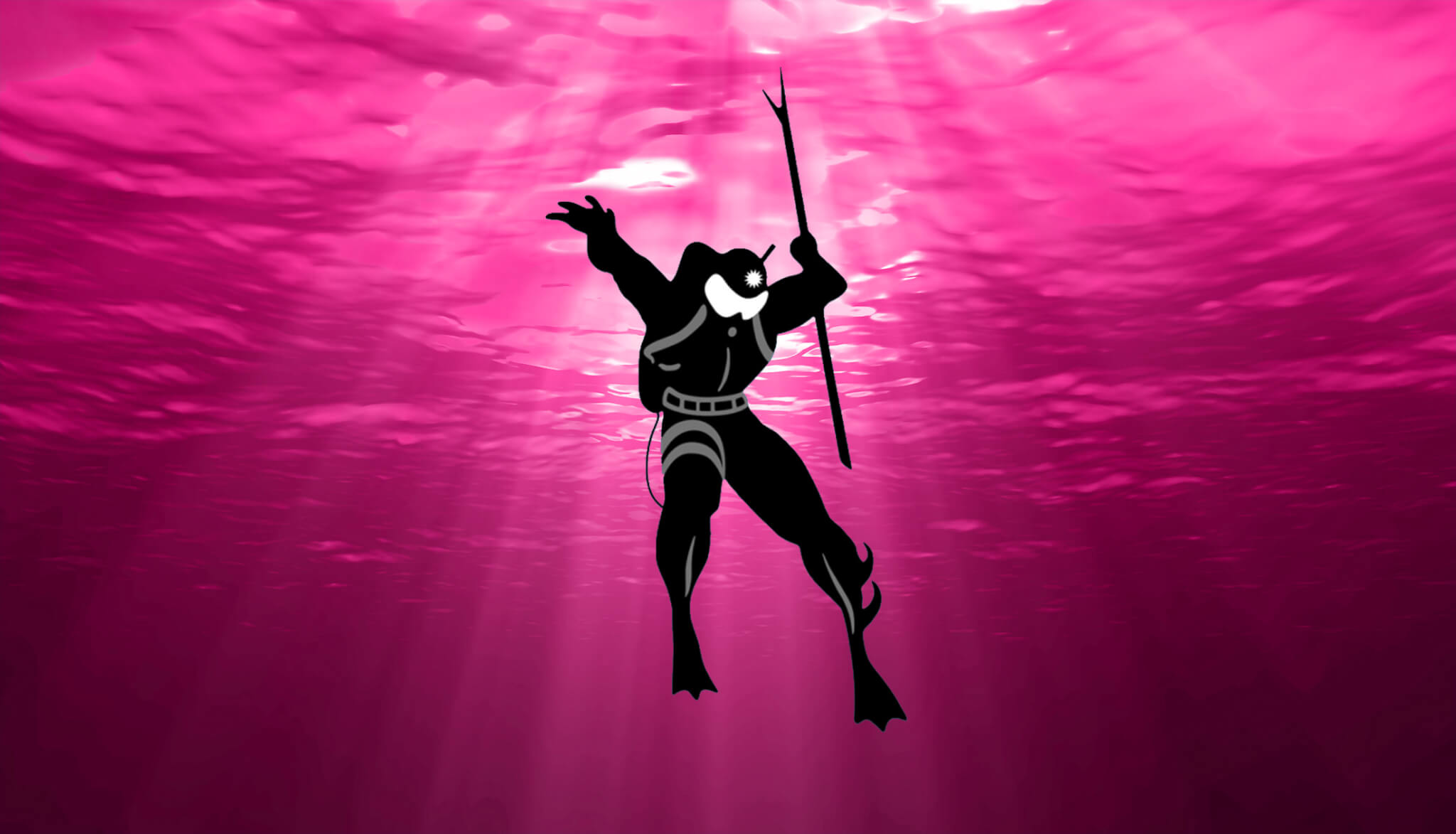 The last year was a significant one for electro's revival on the world's dance floors. This paradigm shift was in no small part due to the burgeoning popularity of DJs like Helena Hauff, Stingray, Intergalactic Gary and other proponents of the year's seemingly most urgent genre—and it appears that the latest musical trend is at no risk of slowing down.
With that said, we took a look at the style's decades-old canon and selected some of the truly classic tracks as well as more modern essentials that have helped propel it to popularity. Scene staples like Drexciya (whose glyph is featured above) and relative newcomers like Solitary Dancer are among the 25 cuts that made it on our list. Sit back, relax and plug in. And if electro isn't exactly your thing, check out our guide to 25 early trance tracks that you could still play in a techno set today.
1. Optic Nerve, "At Twilight" (Puzzlebox Records 2005)
Keith Tucker made his name producing pulsating electro bombs as Aux 88. Working solo under his Optic Nerve alias, however, Tucker kept the electro spirit alive, including mind blowing cuts like "At Twilight". Opening with a soulful chord progression, the track starts kicking with a slick bassline and sparse, intricate drum programming. The epitome of blissful restraint from one of electro's masters.
2. Drexciya, "Sighting In The Abyss" (Underground Resistance 1994)
No list is complete without an addition from the princes of Detroit electro, Drexciya. Gerald Donald and James Stinson turn in a hard-hitting yet pensive monster with "Sighting In The Abyss". Featuring jagged drums and an infectious vocal sample, the track has all the hallmarks of classic Detroit future funk: precise melodic sequencing, mesmerizing repetition and warm synth pads.
3. Solitary Dancer, "Losing Touch" (Dark Entries 2017)
Solitary Dancer marked 2017 with two records of mind warping electro. The 12″ on Dark Entries was particularly special, channeling an old school feel that wouldn't have felt out of place on any of the CBS Top 100s. Featuring a demonically pitched-down vocal sample and jittery drum programming, "Losing Touch" is an electro banger that will make any DJ spinning in the early hours of the morning's job easier.
4. Dynarec, "In Your Hand (The Exaltics Remix)" (Technorama 2016)
Even the words "The Exaltics" is enough to get any blooded electro fan's heart racing. With "In Your Hand", the German producer turned in a superb remix for French artist Dynarec. A pulsating arpeggiated bassline drives this track furiously along, accompanied by beautiful, spacious pads that will have you floating in space. That is, of course, before the drilling drum programming and b'boy-like vocal line plunges you back to the depths of the dance floor.
5. Aux 88, "Extraterrestrial Time Travelers" (Puzzlebox Records 2009)
The name of this track really says it all. This cut from Aux 88 is music for being shot through space-time. Tucker and Hamilton pull out all their Detroit nous for "Extraterrestrial Time Travelers" with an '80s-inspired vocoder line forming the center of gravity of the track. Fractured, hard-hitting drums and sci-fi synths swirl around the lyrics to form a whirlpool of sound on this classic.
6. Randomer, "Smokin" (L.I.E.S. 2017)
Few producers can make a beat feel as if it's ripping a hole in the Earth's bedrock like Randomer. On his L.I.E.S. release from last year, the UK producer keeps things perfectly raw with a drum workout for the ages. Manic drum patterns dominate the whole spectrum on "Smokin'", with some bonkers sound effects floating menacingly in the background for good measure. You'll need a massage after this one.
7. Privacy, "Miss U" (Mechatronica 2016)
Berlin-based producer Privacy turns in a sparkling electro cut for Mechatronica. Trippy, swirling arpeggios color the soundfield on "Miss U", which is punctuated by hi-def electronic pops and pulses. Paying homage to the classic electro sound with some fragmented vocal samples and a nasty, sequenced bassline, this track masterfully bridges the old and the new.
8. The Other People Place, "Let Me Be Me" (Warp Records 2001)
Is this electro's greatest anthem? James Stinson from Drexciya saved one of his most ingenious tracks for his record on Warp, Lifestyles of the Laptop Cafe. This track epitomizes the graceful simplicity that marks some of electronic music's timeless records. Pure vibes plugged direct to the pinneal gland on this one.
9. Japanese Telecom, "Nipponese Robots" (Intuit-Solar 1999)
From one of electro's greatest minds comes yet another lesser-known moniker—Japanese Telecom. Gerald Donald's "Nipponese Robots" came out on the only LP that he released under the name in 1999. The collection, however, is a testament to the artist's penchant for dark, funky grooves, frenetic 808 rhythms and zapping filter sweeps.
10. Johannes Heil, "Brotherhood Of Snakes" (Datapunk 2004)
This 2004 electro cut may come as a surprise from someone historically known for more traditional techno and house. "Brotherhood Of Snakes" is a seductive electro banger featuring the kind of musical timelessness that only Johannes Heil can provide. It's replete with celestial background pads, borborygmic synth lines and a driving bass. The Datapunk compilation on which it was released is stacked with some other notable electro cuts by The Hacker, Silicon Scally and more.
11. Larry McCormick, "Escape" (Datapunk 2004)
Larry McCormick (a.k.a. Exzact) is one of the most recognizable purveyors of the fast and heavy Miami electro sound. "Escape", like the producer's other work, takes authentically old school electro and injects it with a dose of steroids. It can be found on the Datapunk compilation, In Electro We Trust, alongside Heil's "Brotherhood Of Snakes".
12. Sven Väth, "Schubdüse (Anthony Rother Remix)" (Cocoon Recordings 2007)
Even though it came out in 2007, Anthony Rother's remix of Sven Väth's "Schubdüse" is a minimal electro classic indistinguishable from Bunker Records' early '90s take on the musical style. And while the track's squelchy acid, dusty snare patterns and mangled vocal lines could have been released at any point in the last two decades, its dedication to classic electro composition makes it a true classic in the genre's canon.
13. Hadamard, "A Walk In The Park" (Solar One Music 2014)
Hadamard's innocuously titled "A Walk In The Park" opens with the lyrics, "I got titties and asses reflectin' in my glasses. Bitches goin' crazy when the master passes." This rather crude—and incredibly funky—track is one of ten on his ironically titled Love Songs EP. But don't let the Dutch producer's tongue-in-cheek delivery fool you. He also has a number of serious releases on legendary labels like Semantica, Transient Forces and The Hague's Bunker Records.
14. Will Web, "Life On Tek (Bumpin' Down Jefferson Mix)" (Astralwerks 1996)
Electro novices and veterans alike are probably familiar with this unbelievably catchy tune. Web is one of a handful of young electro revivalists associated with Detroit's Astralwerks label, and its 1996 compilation Beyond The Third Wave featured "Life On Tek" next to original cuts from other artists deeply embedded within Detroit's musical foundation, like Claude Young, K Hand and Terrence Dixon.
15. JTC, "In Transit (DMX Krew Remix)" (Cultivated Electronics 2014)
https://www.youtube.com/watch?v=wK0P1AHLoF8
This track gives you two killer artists for the price of one. JTC (a.k.a. Dabrye and James T. Cotton) originally dropped this track on Cultivated Electronics' killer 'World Electronix' compilation series. The original is hypnotic and trancey—sort of like a Manuel Göttsching record. That's alright, but maybe not the best for a club. This remix by DMX Krew twists it around, amps up the '80s video game lead and layers a slapping rhythm beneath that we can definitely get behind.
16. I-F, "Theme From MurderCapital" (Murder Capital 1996)
Outside of Detroit electro, we'd say there's a strong case for Dutch electro being our favorite take on the genre. Needless to say, there's plenty of great tracks to choose from, but we figured we'd pick this classic by I-F. Now we know a lot of people would probably go with "Space Invaders Are Smoking Grass", but look, you've heard that a million times. This one was released around the same time and it hits just as hard. That deep, rumbling bassline on this one is absolutely nasty in the best way possible.
17. Dexter, "Intruder" (Klakson 2001)
Where do we even start? If you haven't dipped into Dexter's discography, we're jealous for you. His take on the sound is sharp, angular and funky. "Intruder" is a serious dance floor sci-fi weapon that comes complete with trippy vocoder lyrics and a staccato strobing rhythm that sounds like it came straight off one of Kraftwerk's motorik assembly lines. Stop reading and just listen.
18. Kronos Device, "Hostile Lifeform" (Battle Trax 2005)
Going all the way back to Cybotron's "Clear" there's always been a strong undercurrent of paranoid sci-fi terror to electro. Kronos Device's entire discography explores this territory with a slight shade of industrial horror thrown in for good measure. "Hostile Lifeform" is sort of like if James Cameron's 'Aliens' was turned into a song. It's the sound of a bunch of futuristic techno soldiers hopelessly gunning down acid-blooded monsters on an isolated planet in the furthest reaches of space. That is to say, it's fucking excellent.
19. The Hacker, "La Salle Des Machines" (Datapunk 2004)
Grenoble legend The Hacker has been steadily releasing tracks for over two decades. Known for his collaborations with Miss Kittin, he crafts a slick, sparse yet funky version of electro that pays homage to the American sound while pulling in more elements of EBM. "La Salle Des Machines" has the synth washes and grit of a Drexciya release but with an extra degree of sharpness and bounce, bringing the full potential out of relatively dry sounds.
20. Simulant, "Optimal Flow" (Scopex 2017)
Until recently, Simulant's output on the British Scopex label had been long time out of print and rare as hen's teeth. Then came Berlin's Tresor Records, which always had a soft spot for electro and released the comprehensive anthology Scopex 98/00, which included this previously unreleased snake charmer of a track. As with Stimulant's whole catalogue, this is top-drawer electro goodness. Futuristic and eerily evocative.
21. Arpanet, "Illuminated Displays" (Record Makers 2002)
Arpanet is yet another Gerald Donald alias. His 2002 album Wireless Internet was one of the undisputed electro highlights that year. Released on Record Makers, the label from the French duo AIR, Wireless Internet is filled to the brim with Donald's signature spiraling arp melodies and stark machine funk. "Illuminated Displays" is arguably the album's stand-out dance floor track. Icy electro perfection for cyborgs and humanoids equally to fall in love to.
22. Carl Finlow, "Hashtag (Radioactive Man Remix)" (Electrix Records 2013)
Carl Finlow is one of The UK's unsung electro heroes. On "Hashtag", he's remixed by another criminally underrated British electro and dance music wizard: Radioactive Man (a.k.a. Keith Tenniswood). This tight jam from 2013 finally got a wider audience last year thanks to Helena Hauff's memorable Denkmantel set. "Hashtag" combines Drexciya-referencing synth work with the perfect amount of acid flourish and a menacingly gliding bassline. Pure bliss.
23. Lanngman, "80017A" (Plaza 2017)
Greyscale, active electro from "Terra Australis." Operating on Plaza records out of Perth, Lanngman presents a more modern take on the genre, molding its rumbling, synthesized sounds into hisses and sputters of noise while maintaining an exploratory tone. On "80017A", electro's familiar rhythm and groove are utilized in a new way, conjuring a completely different space that predicts where the genre could go in the future.
24. KT-19941 – "Face Your Fate" (Puzzlebox Records 1997)
KT-19941 is another Keith Tucker alter ego. "Face Your Fate" is a slice of classic Detroit electro futurism. Deeply inspired by early Cybotron/Model 500 classics, Tucker added a more militant edge to the track thanks to the "wage our war in outta space" lyrics. It was one of the first releases on his own label Puzzlebox back in 1997, but sadly for us, the label has been pretty silent over the last couple of years.
25. Sbles3plex – "They Were There Before" (Djax-Up-Beats 2002)
Dutch Djax-Up Beats is widely renowned for their 90s techno legacy. They're also known for their close working relationshipd with a whole bunch of Chicago house and techno producers, from Mike Dearborn and Glenn Underground to DJ Skull and Robert Armani. "They Were Here Before" by Sbles3plex is one of the label's few departures into electro territory, but what a ridiculously funky departure it is. It was released in 2002 when Djax-Up was already past their prime, but the Spanish duo Sbles3plex, brought the heat on "They Were Here Before". It's a true break dance hymn.
Read more: Helena Hauff reveals her best techno and electro deep cuts on EB.tv