Music
'80s New Wave Pioneers Yello Are Back With A Cool New Video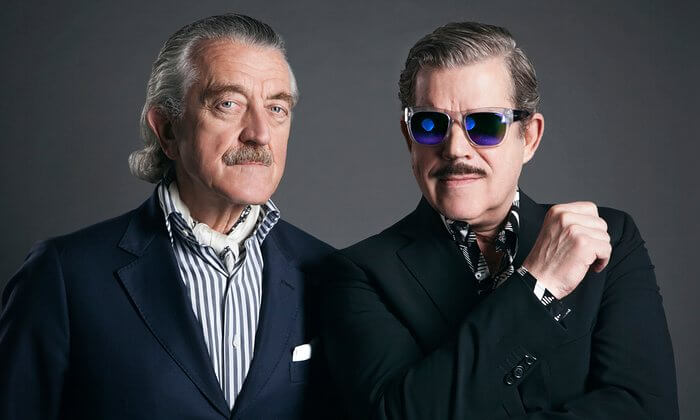 Ooooooooooooh yeah! Switzerland's best are back with another excess. (Bow bow, chick chicka chicka).

It's been seven years since we last heard from Yello. Famous for such pioneering '80s new wave cuts as "Bostich" and "Oh Yeah", the Swiss duo of Dieter Meier and Boris Blank have unveiled a new video for their track "Limbo". Like all their best material, it layers Meier's dada-esque wordplay over Blank's cinematic sample collage. The whole thing appears to be filmed inside a warehouse space not unlike Kraftwerk in Berlin, where they're playing in October…
Watch the video at The Guardian. Check out this conversation between Dieter Meier and Bryan Ferry.