Tech
Teach Your Kids How To Build A Speaker With Bose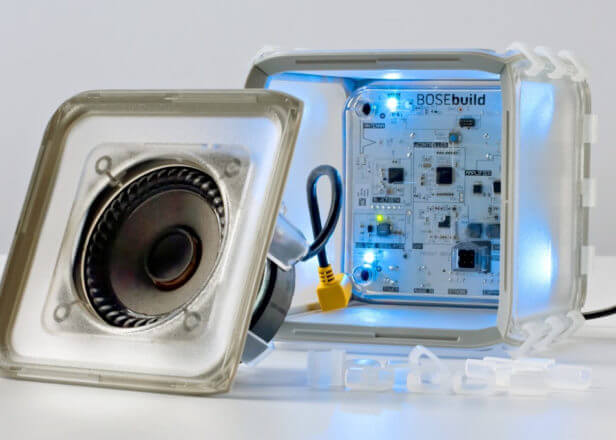 Bose's new speaker is a DIY project for children.
Bose has announced production of a new speaker, but this one's not necessarily aimed at the adult demographic you probably belong to.
Dubbed The Speaker Cube, it was designed by the BOSEbuild educational program. It gives kids the opportunity to learn about instrument and speaker design from an early age.It's a fully functional Bluetooth speaker with a customizable casing that comes with step-by-step instructions for assembly.
Retailing at $149, it's the perfect access point for young'uns to become the next Funktion-One megastar.
Read about this great synthesizer by Data Duo that teaches kids the values of cooperative music making.