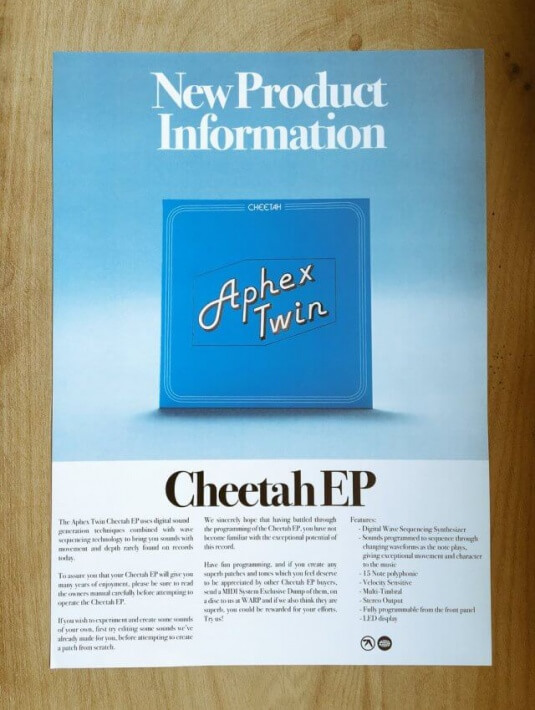 To all of you for whom the period after 2014 has felt like a dark age, a verlorene Zeit, a time only made meaningful by Aphex Twin's 2014 record Syro and the distant promise of another waxy morsel in a forever postponed future, well, that time is over. Rumors are swirling that Mr. Twin has a new record prepped for Warp Records, with a number of quasi-comical posters popping up around record stores over the past couple of days. Purportedly titled Cheetah, the poster is written in the manner of an old synthesizer advertisement, promising features such as:
Digital Wave Sequencing Synthesizer
Sounds programmed to sequence through changing waveforms as the note plays, giving exceptional movement and character to the music
15 Note polyphonic
Velocity Sensitive
Multi-Timbral
Stereo Output
Fully programmable from the front panel
LED display
This could all just be fun and games, or perhaps Mr. Twin has something interesting up his sleeve for the new EP. Get in front of those shrines and start praying!
There's plenty more RDJ-fandom where that came from: listen to all of Aphex Twin's albums at once here or dive into an interview with a young Richard D. James here.