Feed/Tech
This App Turns Your iPad Into A '70s Modular Synth Monster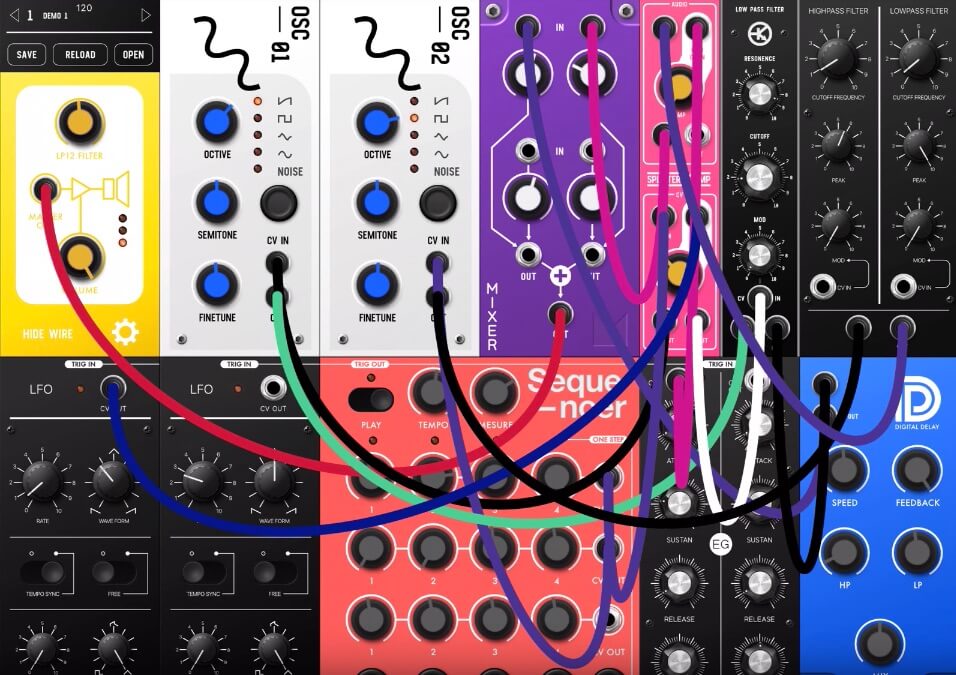 Patch your iPad.
Looking to spice up your array of apps on your iPad? Perhaps it's time to add some '70s-style synth tones to your burgeoning digital production studio.
Either way, a new program for iPad called S-Modular might be where you want to start. Designed by Paul Betowski, the S-Modular boasts two oscillators, a ladder, high and low pass filters, a step sequencer and a couple of LFOs to boot.
Designed, in Betowski's words, to be "reminiscent of synthesizers from the 70s, warm and rich in character," the synth also includes Inter-App Audio so you can transfer your sounds to other production apps you might have. And at $3.99 USD, it certainly takes the financial edge off of a proper modular synth investment.
You can grab S-Modular here. Check out a demo and audio samples below.
Read more: Play 38 legendary analog synthesizers with this iPad synth suite