News
Can You Tell Who Banksy Is From This Rare Interview?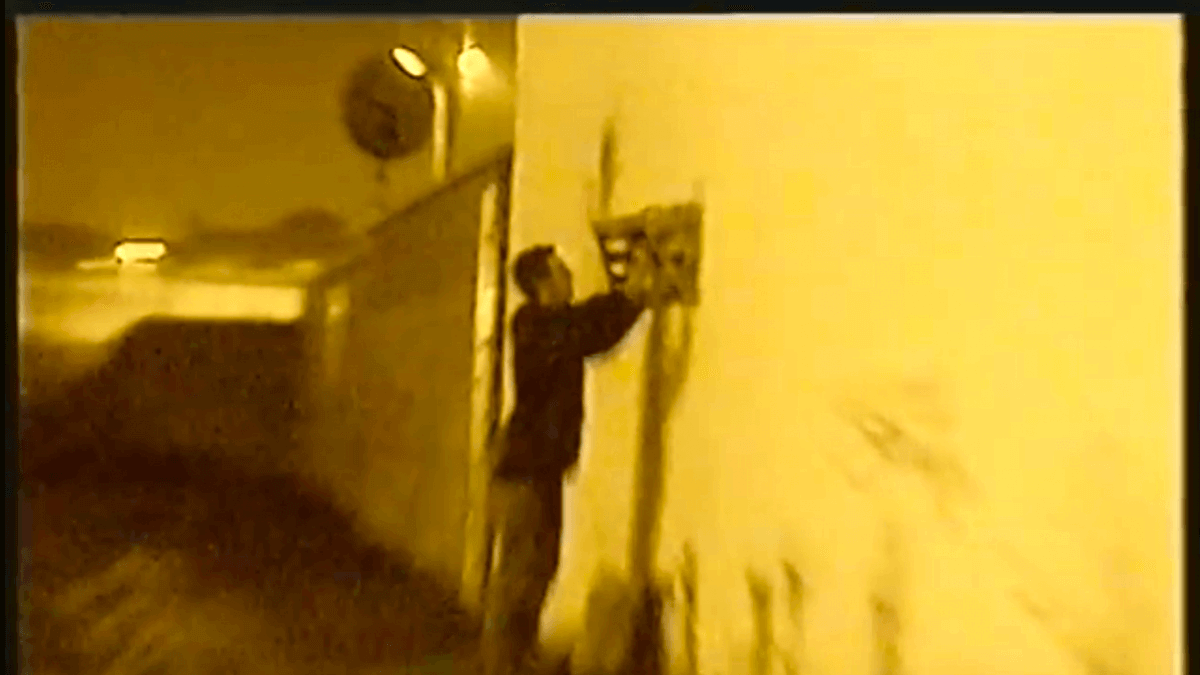 A rare 1995 TV interview with the mysterious British street artist Banksy has surfaced.
Attempts to unveil Banksy's true identity have become almost as popular as his artwork—after all, we've seen elaborate conspiracy theories designed to prove that Massive Attack's Robert Del Naia was behind the famous graffiti.  Yet even before he became a pop culture icon, Banksy was irreverent and determined to stay anonymous. Although you can only hear his voice in the clip—which is more than can be said for his appearance in the film Exit Through The Gift Shop, where Banksy's voice is modulated—this is interview about as close as any of us will ever get to knowing who's behind the project. It's just a few grainy full-body shots where his face hidden by shadows and close-ups of paint-stained hands.
https://www.youtube.com/watch?v=pX4-vvX68Dw
Read more: Could Massive Attack's Robert "3D" Del Naia be Banksy?