Culture
Why Are Björk And Aphex Twin Constantly Emailing?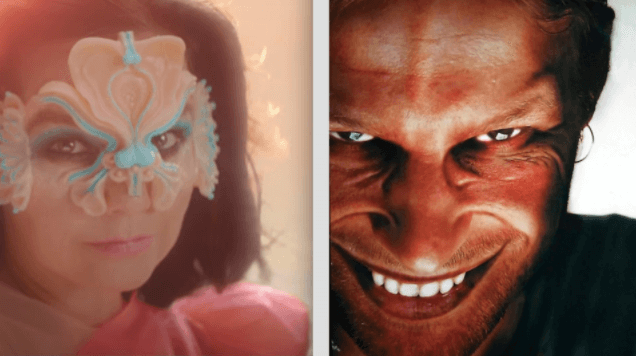 In this new interview, the Icelandic pop star divulges that she and Aphex Twin share music with each other "all the time."
It comes as no surprise that two music legends as innovative as Björk and Aphex Twin should be in communication. The two toured together in 1995, and it seems like they've remained friends ever since. In a recent interview with Red Bull Music Academy, the Icelandic pop singer even divulged that the pair have continued to exchange emails and music inspiration on a regular basis.
"That's what makes the internet so amazing. Me and Richard still send each other songs all the time," she said. "Richard has been incredibly supportive of me and has emailed me a couple of times and told me about equipment that he knew I would get into. For example, he told me about the Korg 4-track Dictaphone that helped a lot to make Medúlla."
We can only dream about the other tips and tricks that the two have exchanged over the years. To find out more about their special relationship, check out the exclusive interview here. In the meantime, gear up for her forthcoming album by watching the newly-released music video for her single, "The Gate", below.
Read more: Björk answers questions from 8 pop culture luminaries