Culture
Björk Opens London Exhibition As Otherworldly Virtual Avatar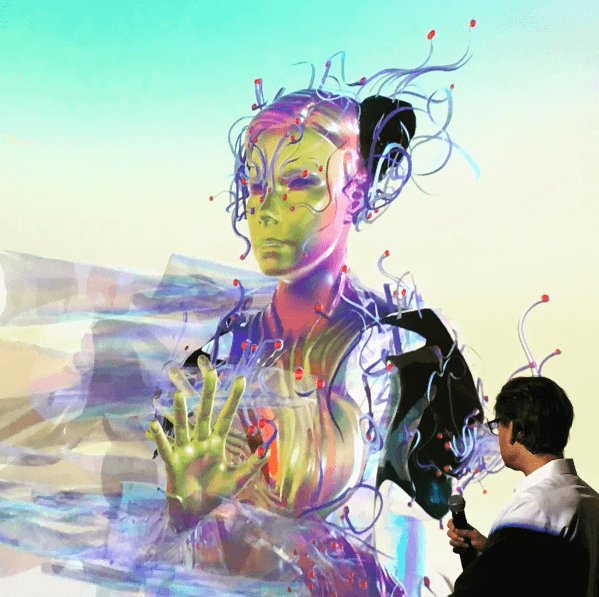 Behold: Virtual Björk.
Björk has always effortlessly bridged technological advances with her own wild creative force. Over the past years she's focused her obsession on the use of virtual reality. This can be seen in her spectacular VR music videos for Vulnicura and also in exhibitions that she's opened across the world. She continued her experiments with the emerging visual technique recently in London, appearing at a press conference as a live avatar, which mirrored her movements using motion-capture technology.
In an accompanying statement posted to her Facebook page, Björk explained that, "technology is enabling women to work outside already formed hierarchical systems." She went on to explain that, similar to how the laptop enabled Vespertine, and the touchscreen Biophilia, VR allows her to create "a new stage free of politics where sound and vision is swirling free in 360 fully liberated."
Get more Björk with this video shot inside her mouth. Here's her talking about minimalist music in 1997.
(via Pitchfork)