Feed/News
Telekom Electronic Beats Austria Is Throwing A Techno Rave On A Mountain, And You're Invited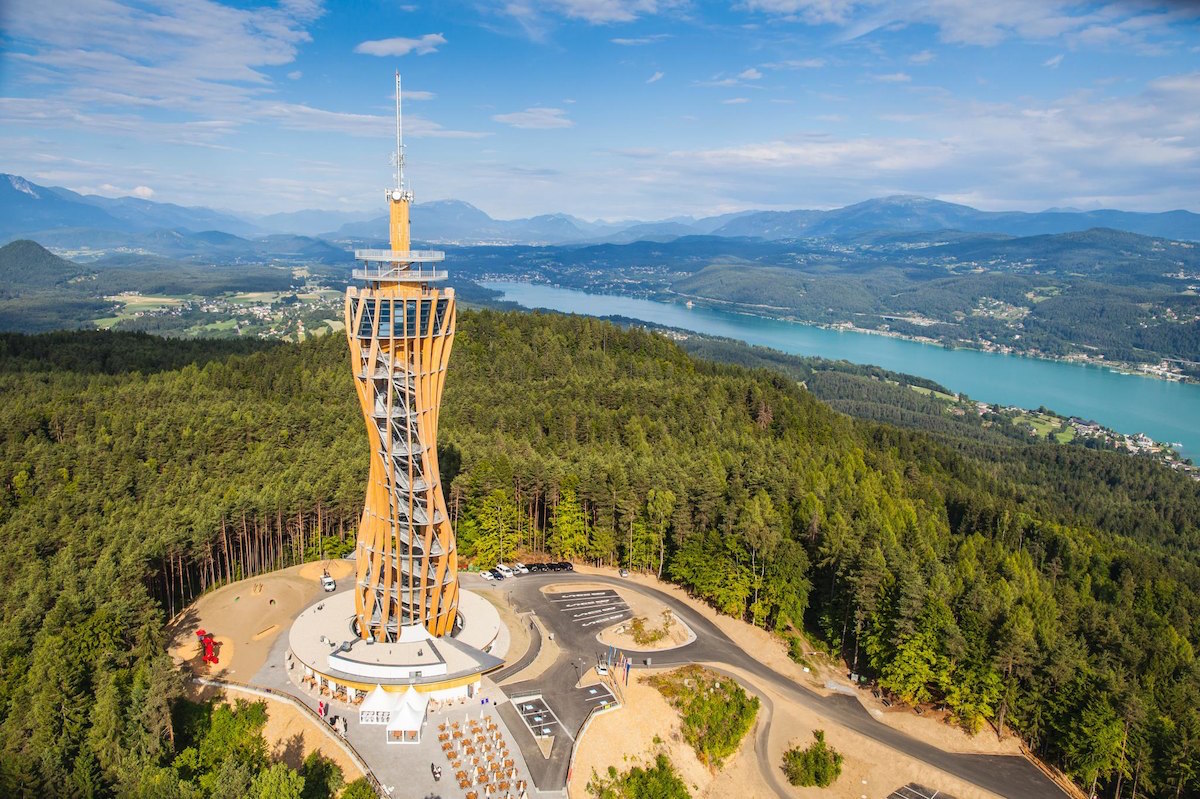 Telekom Electronic Beats Austria's next Crowd & Rüben party will feature American techno duo Pleasurekraft.
Last month, Telekom Electronic Beats Austria threw a techno rave on a mountain in a remote mining village called Eisenerz (see photos here). The party was a part of our new Crowd & Rüben event series, which aims to bring big league techno to small towns in the Austrian countryside.
Now, we've got a brand new party on the way this Saturday, July 28, at the tower on top of the Pyramidenkogel mountain in Carinthia, Austria. The twisting tower offers incredible views of the nearby lake, Wörthersee, and its surrounding wilderness.
A good view is nothing without good sound, and that's why we've stacked the lineup with killer techno artists. Topping the bill is Drumcode-affiliated American techno duo Pleasurekraft. Support comes by way of Austrian Apparel and Crazy Sonic plus local DJs E.Royal, Mottl and Robert Stahl. Scroll below for a full timetable.
Want to party with us? It's pretty easy. All you have to do is register here, and then show up to the location on time at 15:00.
20: 00-22: 00 Pleasurekraft
19: 00-20: 00 Austrian Apparel Live
18: 00-19: 00 Crazy Sonic
17: 00-18: 00 E.Royal
15: 00-17: 00 Mottl b2b Robert Stahl
Read more: These photos will take you inside the clubs that make Vienna's party scene so good